We are here not to say that someone is bad.
Even the best pro players make basic mistakes – nobody of us is perfect, and there's always a field to improve.
It's just a different point of view on the game based on SCOPE.GG unique statistical opportunities.
Died when he was inspecting a weapon
It's more about common thing than about the particular moment. Though at cs_summit 6 XANTARES died twice when he was inspecting a weapon, we couldn't find direct faults.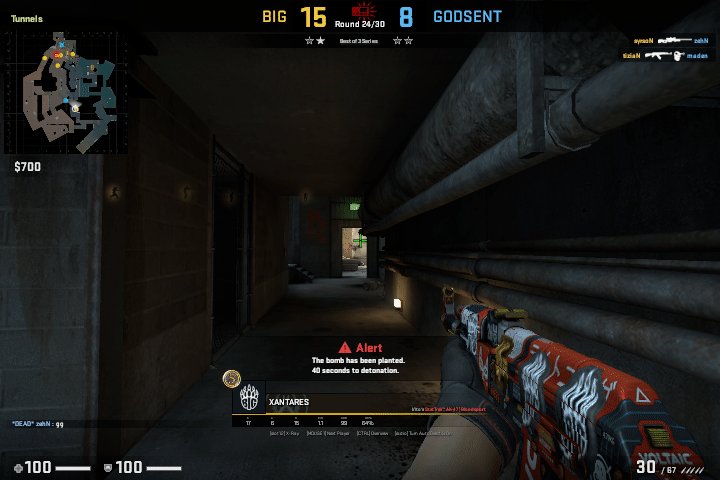 XANTARES loves to inspect a weapon during the round. He got nice skins and he inspects a lot: at cs_summit 6 XANTARES pressed inspect weapon key 3230 times, or 6 times per round. That's the twice higher than average amongst all players.
Anyway, you lose focus for a while, you spend 0.X seconds to inspect a weapon.
Not the most useful habit. Later or sooner it will affect the game.
Mollies exploded in the air
There were 7 mollies thrown by XANTARES that exploded in the air. 6 of them were mistakes (more or fless), let's go through now.
Total money wasted: $3400
Long to short molotov (Dust2)
It should have been pretty hard, but impressive molotov that BIG often use.
From what i remember, tabseN or tiziaN usually throw this molotov, so i guess XANTARES just had not enough practice with this nade.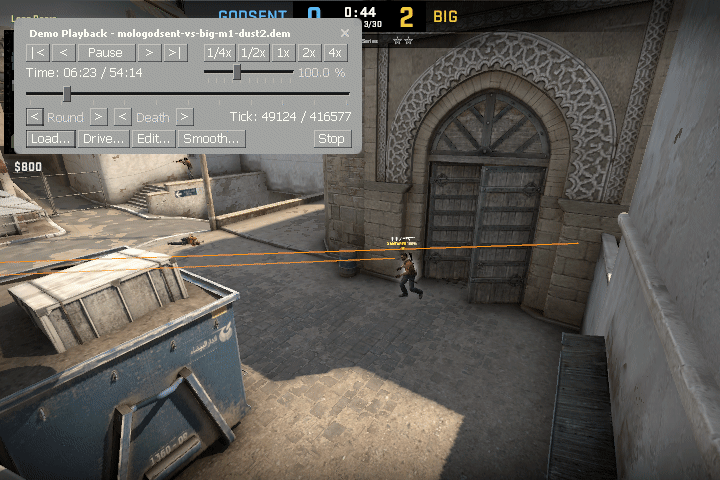 Maybe it's just my personal impression, but if we take a look at how XANTARES was aiming and behaved before the throw, i feel that 100% he was not sure in the success.
CT mid to short (Dust2)
Hard to say what happened here, because the flash was applied after the throw.
Probably, XANTARES simply miscalculated trajectory/bounce.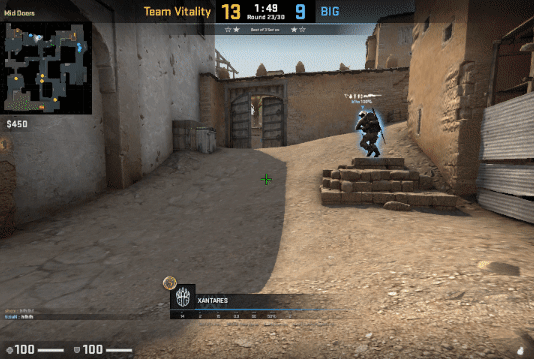 B-site to window (Dust2)
XANTARES miscalculated bounce, but, honestly, he had almost no time to think and to aim correctly. Arguable moment.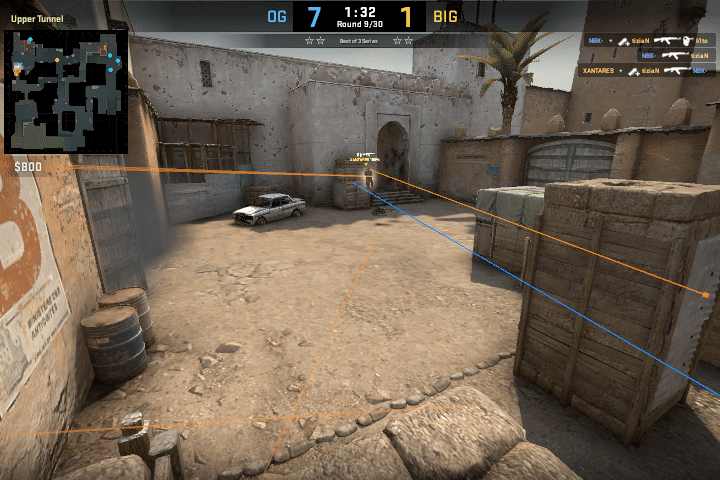 Alley to short (Overpass, 2 instances)
Most of the mollies from alley to short are not easy to throw. Looks like even if this molly could reach the ground, it would be landed in the smoke.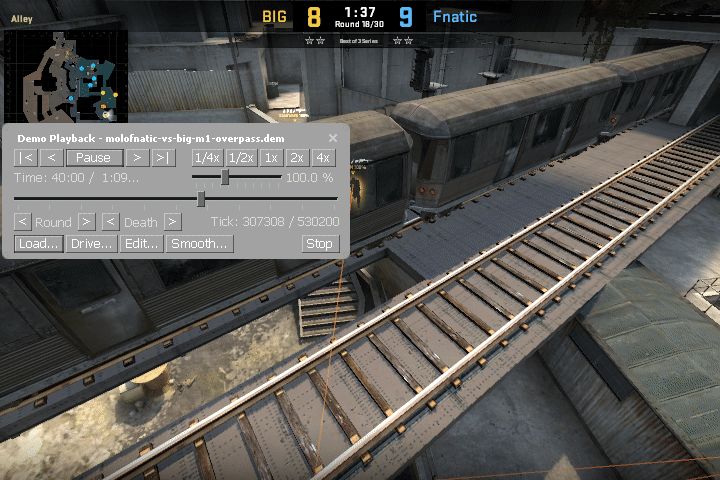 The second instance was way more difficult to throw (runjumpthrow), so we wouldn't even take a look at it.
B-site to banana (Inferno)
XANTARES miscalculated throw.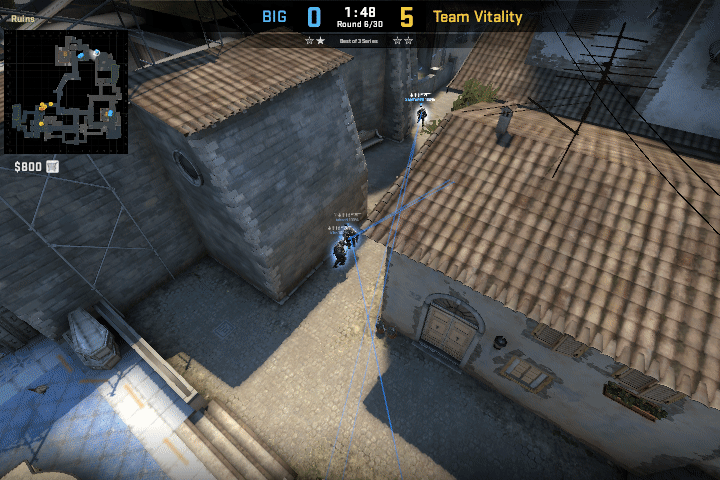 There was one more instance on Inferno, but i'm not sure that it was possible to land the molly at all, so we won't count it as a real mistake.
Mollies landed into the smoke
A-site execute (Mirage)
This one is strange. It looks like both nades landed not as precisely intended, but the fact is XANTARES' molly landed into already deployed ally smoke.
That's always bad: one thing is when you throw molly, and it somehow fall into enemy's smoke, but what's worse is when the smoke is your own/ally.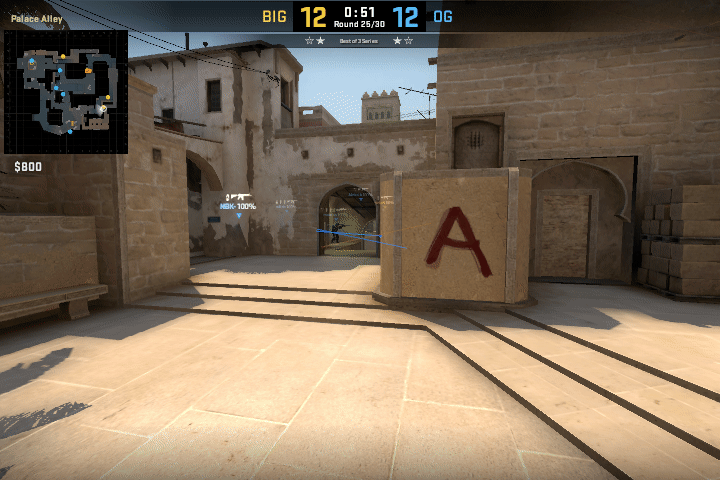 B-apps molo failure (Mirage)
That's an important one.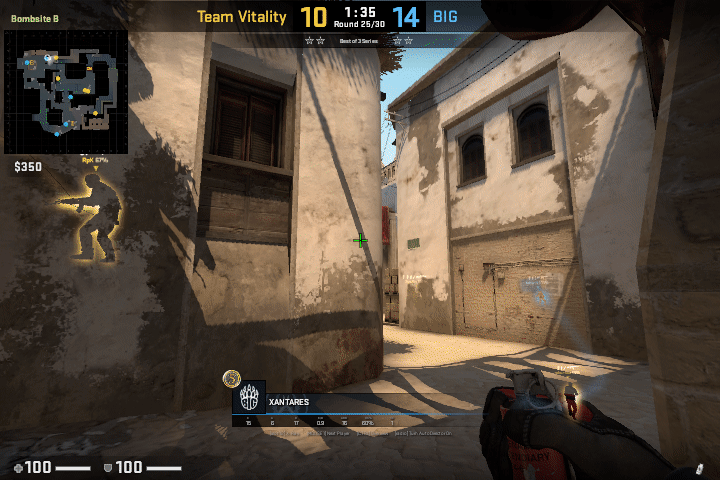 Basically, XANTARES:
1) Wasted $600 at the beginning of the round
2) Consciously threw the molly into B-apps
3) Miscalculated bounce when he had time to think to where and how to throw it.
In my opinion, this one hurts.
B-apps miscommunication (Mirage)
Sometimes it happens.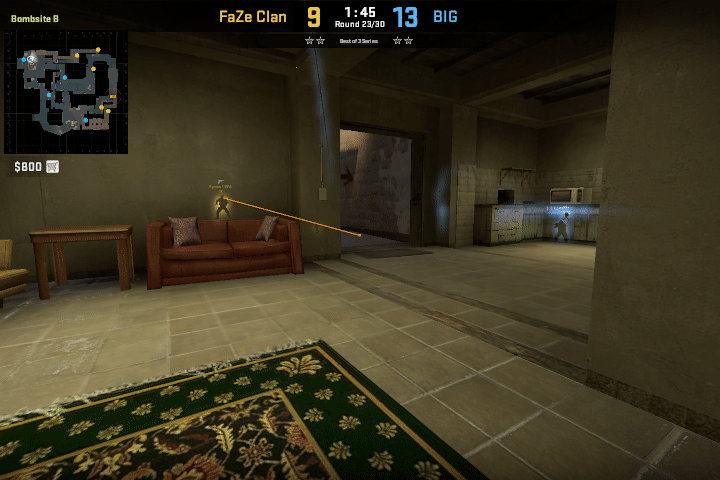 What's interesting: all the 3 instances happened on Mirage and in all of them it was something wrong on BIG's or XANTARES' sides, none of the mollies fell into the enemy's smoke.
Armor mistakes
Disclaimer: you mustn't re-buy your armor when you have more than 50 points as T and more than 57 points as CT.
XANTARES replenished his armor when he didn't has to 6 times as total.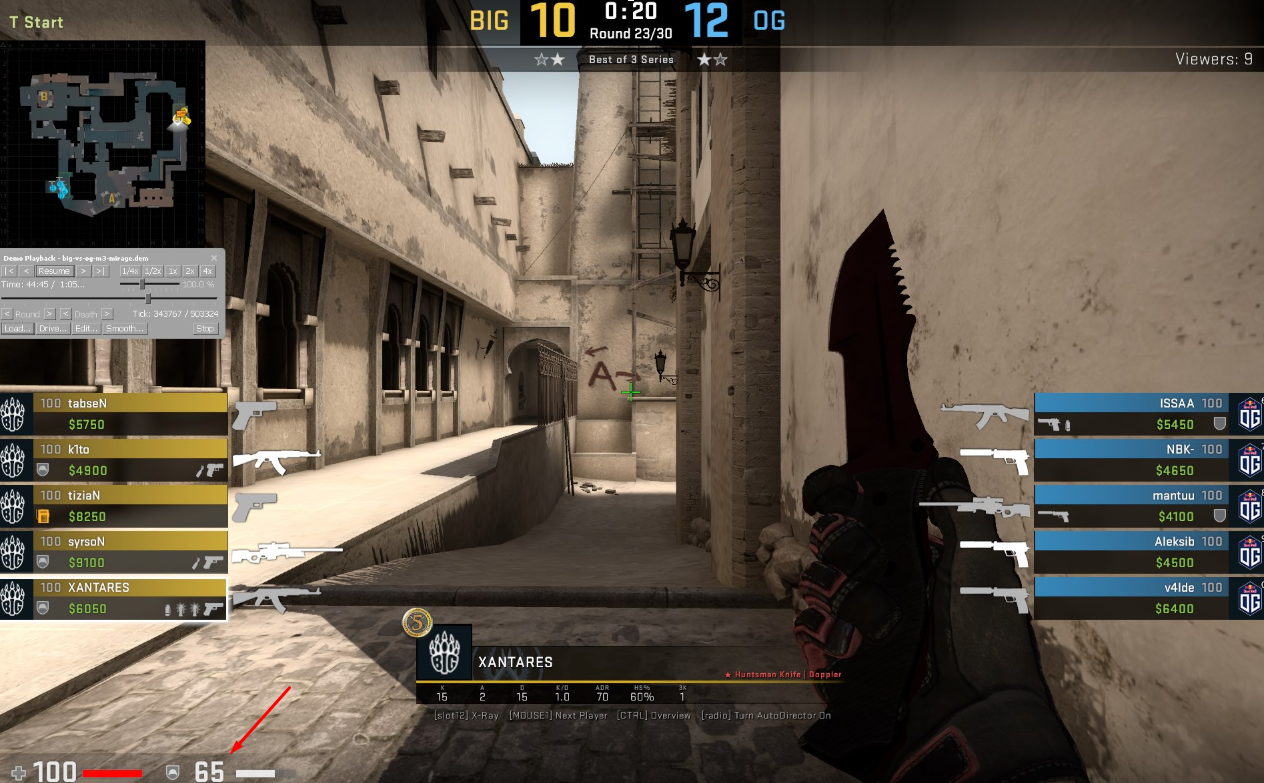 It's a basic mistake that could heavily affect the game. It might be not always obvious, but even if you have $10.000 of money, remember that after a couple of rounds lost, you will have only a couple of thousands of dollars.
Positive aspects
I never miss a chance to say that a person did well at several "basic mechanical" points.
• XANTARES got no deaths being blinded by his own flash
• None of XANTARES' flashes caused the death of teammate
• XANTARES hasn't died a single time when he was reloading.
***
That's all for today, i hope you enjoyed such a breakdown & just remember.
Me, you, anyone – all of us always have what to improve.
Good luck.
Enjoyed reading the article? Subscribe to the blog!