Hello boys and girls.
From now on, we are going to post all SCOPE.GG updates in our blog.
We have done a huge amount of job within the last couple of weeks and happy present you our big update.
Overall
• Improved website performance; loading time strongly decreased.
2D replay
• Fixed weapon display bug
• Fixed displaying the round timer: now, time is running normally
• Now the sides (T/CT) in kill feed are displayed correctly
Training platform
• Added new servers (new mods):
- AWP Deathmatch
- Bunnyhop
- Arena
- Duels
- Pistol retake
- Surf
- KZ
• Fixed multiple spawn positions
• Added total online players count
Dashboard
• Added map performance. Check out your performance level divided by maps' zones!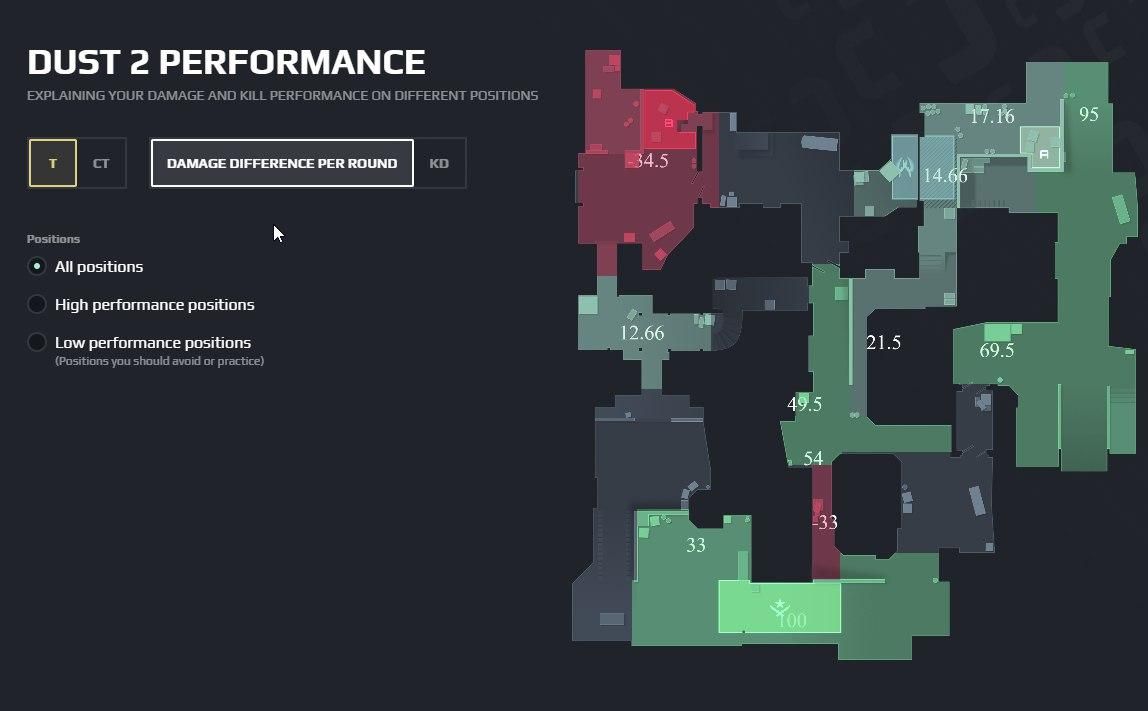 • Reworked "Clutches" section. Now you can take a look at your best clutches.
Match review
Reworked "Scoreboard" section: added collating, added following parameters:
 – Median kill time, (this one is also available in dashboard)
 – Added HLTV rating 2.0
 – Added new aim stats values: accuracy rifles spotted & first bullet accuracy
 – Added new grenade stats values: impactful flash assist, Enemies Flashed time & Utility damage
Default, in all the blocks information about the account owner is being displayed.
New sub-section: Economy
In the section you could take a look at cost of the buy of both teams & types of round:
- Eco
- Forcebuy
- Antieco
- Half-buy
- Full-buy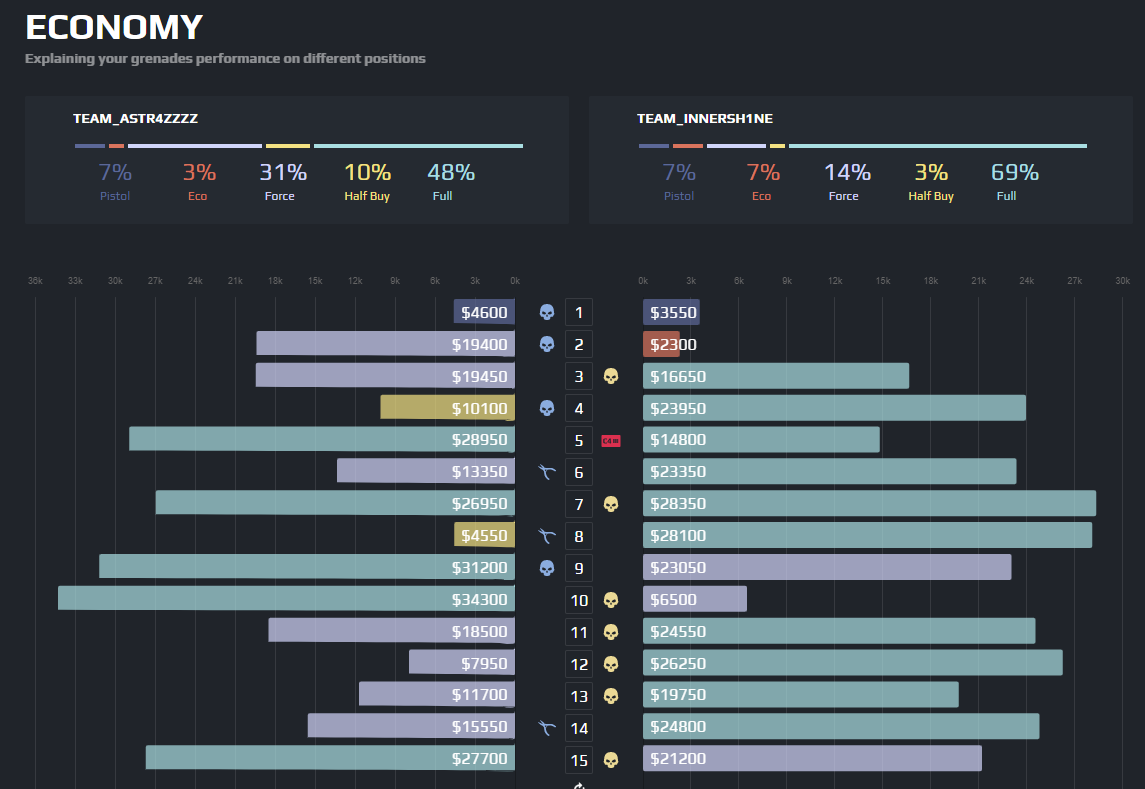 • Fixed inappropriate values in the "Weapons" section.
• Temporarily hidden kills/deaths performance in the "Weapons" section. The sub-section is being reworked.
• In "Weapons" sub-section collating by kills, hits and weapons used is available.
• In "Grenades" sub-section flashbangs are being shown default.
Grenade prediction
• Dust2 updated according to the recent changes
Tactical board
• Dust2 updated according to the recent changes
• Now you can remove objects on the map using "Delete" button
***
Guys, we know the website is not perfect yet, but we constantly improve!
All feedback, suggestions & criticism is strongly appreciated.
Stay safe & tuned, your lovely SCOPE.GG team.