Introduction
The first test for OG in 2020 was ICE Challenge, where the European team lost to MAD Lions in the first game of the playoffs, taking 5th-6th place. There, in the United Kingdom, BLAST Premier Spring was held and OG managed to make it to Spring Finals.
In EPL S11 Europe, OG reached the second group stage and took 6th place. Then, they did not manage to show their best in BLAST Premier 2020 Spring Finals, that ended with a 7th-8th place for OG.
By cs_summit 6 Europe OG got in shape and showed a decent game, reaching 3rd place with 1750 RMR points. In DreamHack Open Summer 2020 Europe, OG reached the playoffs, where BIG thwarted the plans of the European team. According to a similar scenario, ESL One Cologne 2020 was held, where OG lost to G2 in the first stage of the playoffs. In EPL S12, OG was one win short of passing the group stage.
OG reached their first grand final this year in IEM New York 2020 Europe but lost to FaZe 0-3 in the bo5 series. New York was followed by DreamHack Open Spring, where OG took 7th place with 1.563 RMR points.
In BLAST Premier Fall 2020, OG made it to the finals after beating Natus Vincere twice. Immediately after, IEM Beijing-Haidian 2020 was held where OG failed to qualify for the playoff stage. In Flashpoint 2, falling into the lower bracket of the playoffs, OG managed to reach the grand final, but Virtus.pro were stronger in the decisive match.
In the last tournament for themselves last year, BLAST Premier Fall Finals 2020, OG took 7th-8th place, losing to BIG and FURIA.
Achievements
#1-#3, BLAST Premier Fall Series 2020
#2, IEM New York 2020 Europe
#2, Flashpoint 2
#3, cs_summit 6 Europe
#3-#4, DreamHack Open Summer 2020 Europe
Statistical Review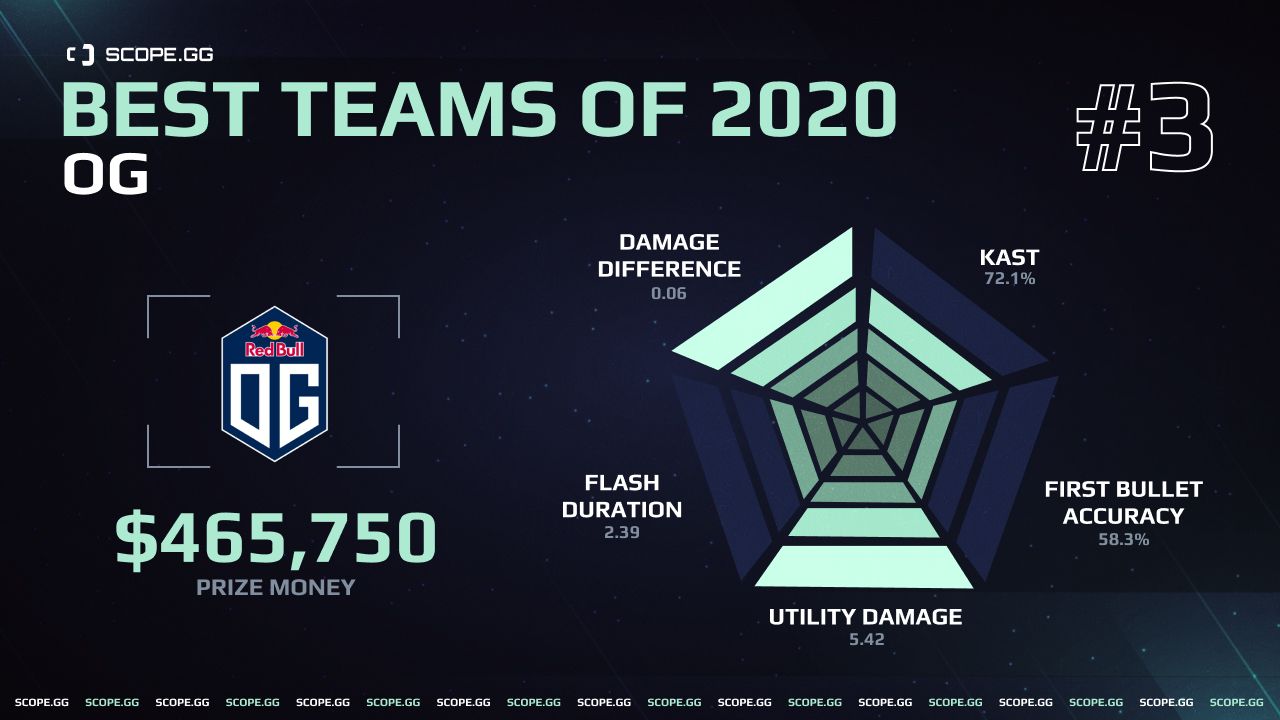 Utility damage & usage, KAST & high shooting impact – notable sides of OG in 2020.
Their teamwork was on a very decent level, especially for the international team.
It didn't bring them a lot of success in 2020, but OG have incredibly improved during the last year.
There are no negative sides by advanced stats for them. The only thing we could mention is Flash Duration and Average Kill Time 5% lower than average.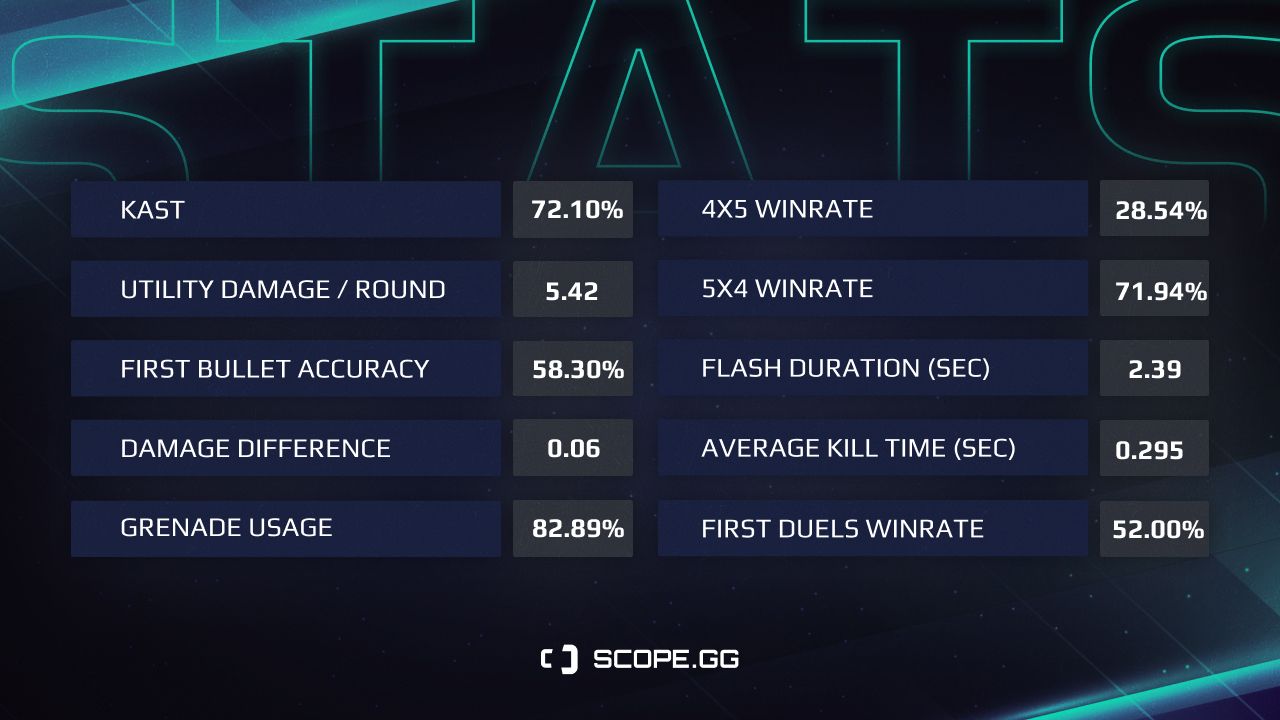 Big Number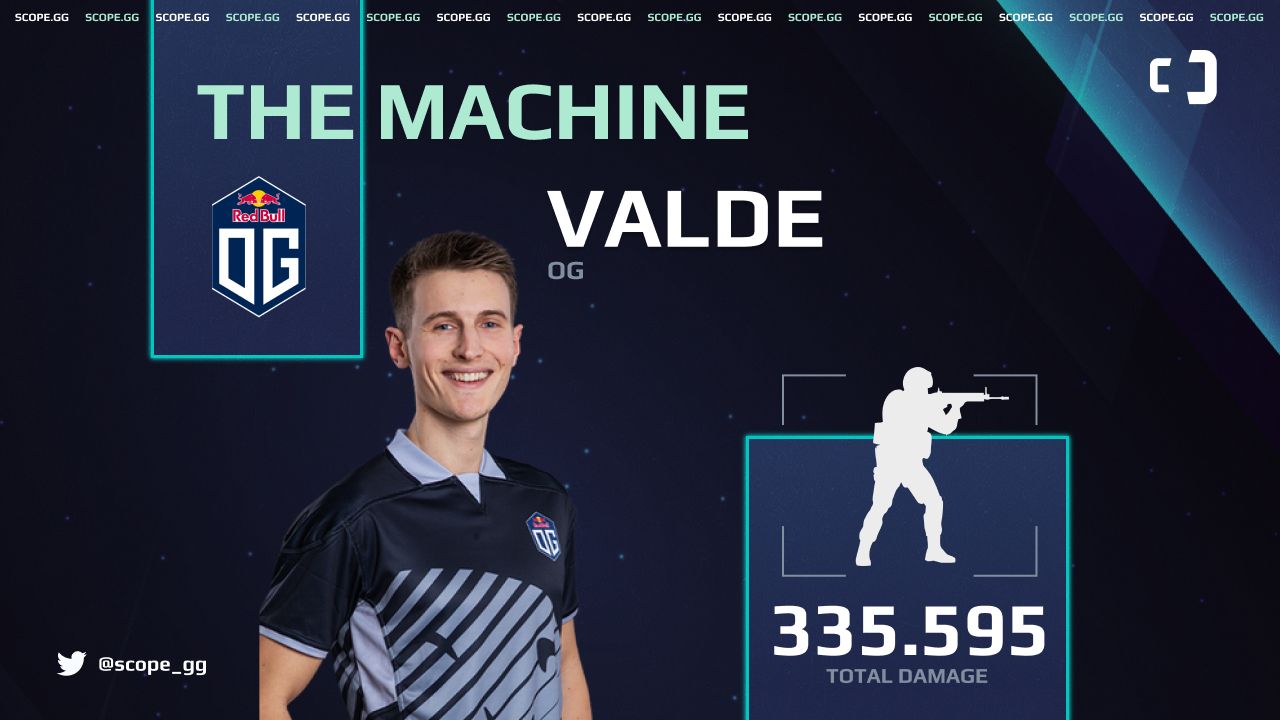 Beast. Don't believe his smile.
Top Performance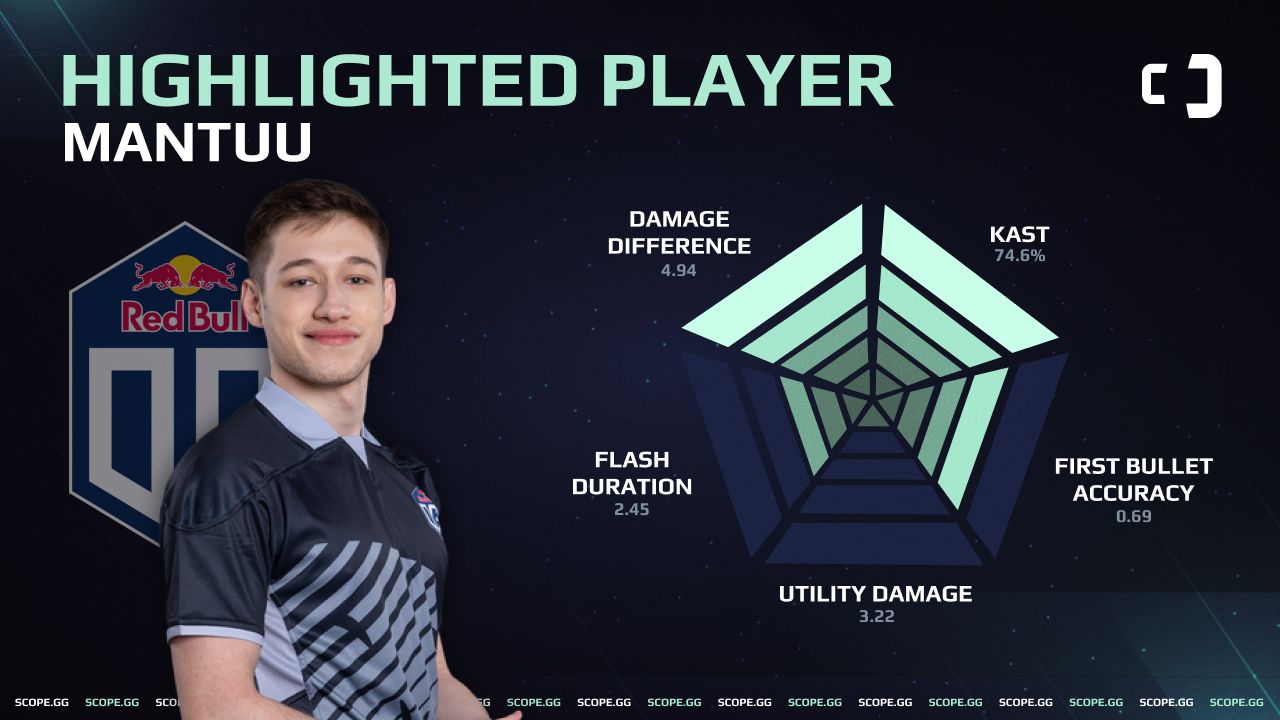 Pretty similar to what we have seen in syrsoN's case. Both Mateusz and Florian are main AWPers of their teams, so no surprise here.
Though First Bullet Accuracy of mantuu is 10% lower in comparison with syrsoN, the shooting impact and efficiency in general of Mateusz were incredible in 2020.
Fun Stats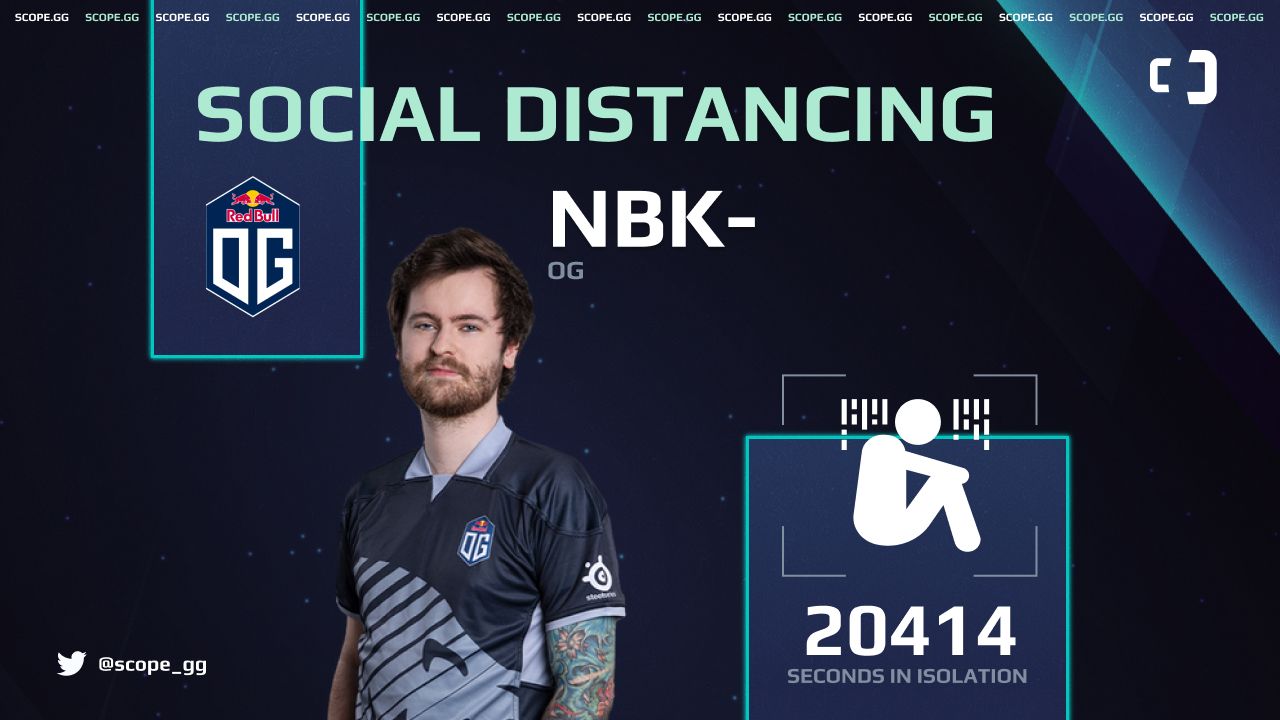 340 minutes in 2020 Nathan spent 1500 or more units away from anyone on the map.
Team's Highlights
In conclusion, we just want to mention not a very noticeable fact – OG had insanely good teamplay in 2020, the way they play is a very attractive.
And if OG keep improve this year, they will definently find a success.
Best teams of 2020
• #10, FaZe Clan
• #9, mousesports
• #8, Vitality
• #7, Heroic
• #6, FURIA
• #5, G2
• #4, BIG
• #2, Natus Vincere
• #1, Astralis