The next update on SCOPE.GG gives way to the integration with CS.Money. A new feature will allow you to learn even more about the weapons stats' and skins in a match.
What's new?

Skins = skills

The work on the new section — "Weapons" in the "My matches" tab allowed us to add more useful statistics for all types of weapons. There you can see the stats of each gun with at least one kill in the match.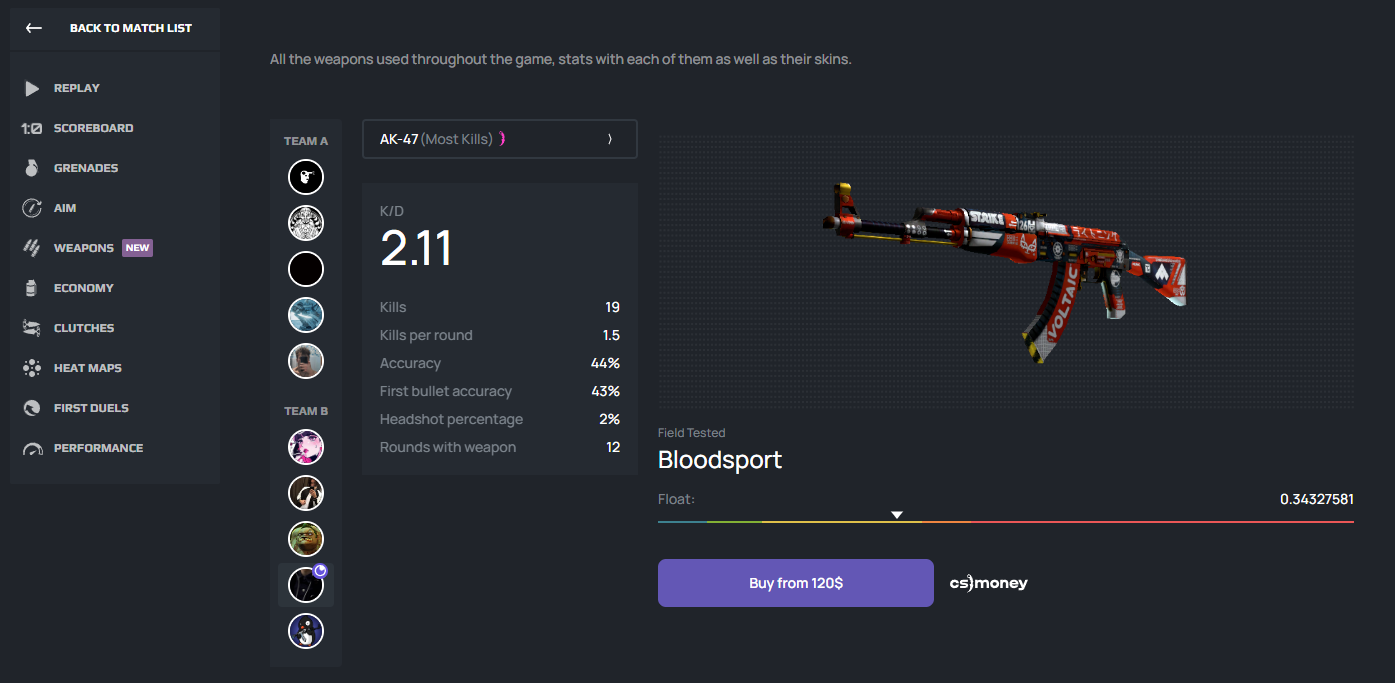 The new section also allows you to find out the inventory cost, weapons' K/D, the best weapon in the match for each player. Skins! We haven't forgotten about them either. Skins for each weapon in the match are available for viewing.
Fixed.

We fixed a rare bug that occurred while completing the tutorial on the "Dashboard" tab. That's because of it that you could have problems with loading and checking out one of the important pages with stats.

The latest update is already available on the site. Check the statistics, enjoy the skins in your last matches right now!
Well, if you have long wanted to suggest your coolest idea for a new update, do not forget to share it with us on our community server .
SCOPE.GG. Feel the game.