An update? We have something to surprise you! Read more about what SCOPE Lens is, log in and enjoy the new features!
What's new?

A new way to use SCOPE.GG with a SCOPE Lens subscription!

Maximum opportunities for the best results! We always stay in touch with you and other SCOPE.GG users, who help to make our services better every day! Today we're introducing SCOPE Lens - a new way to boost your own analytics, find teammates and take your CS:GO experience to the next level. We did not forget to add some features you have long dreamed of. You know what 'HLTV demos' means?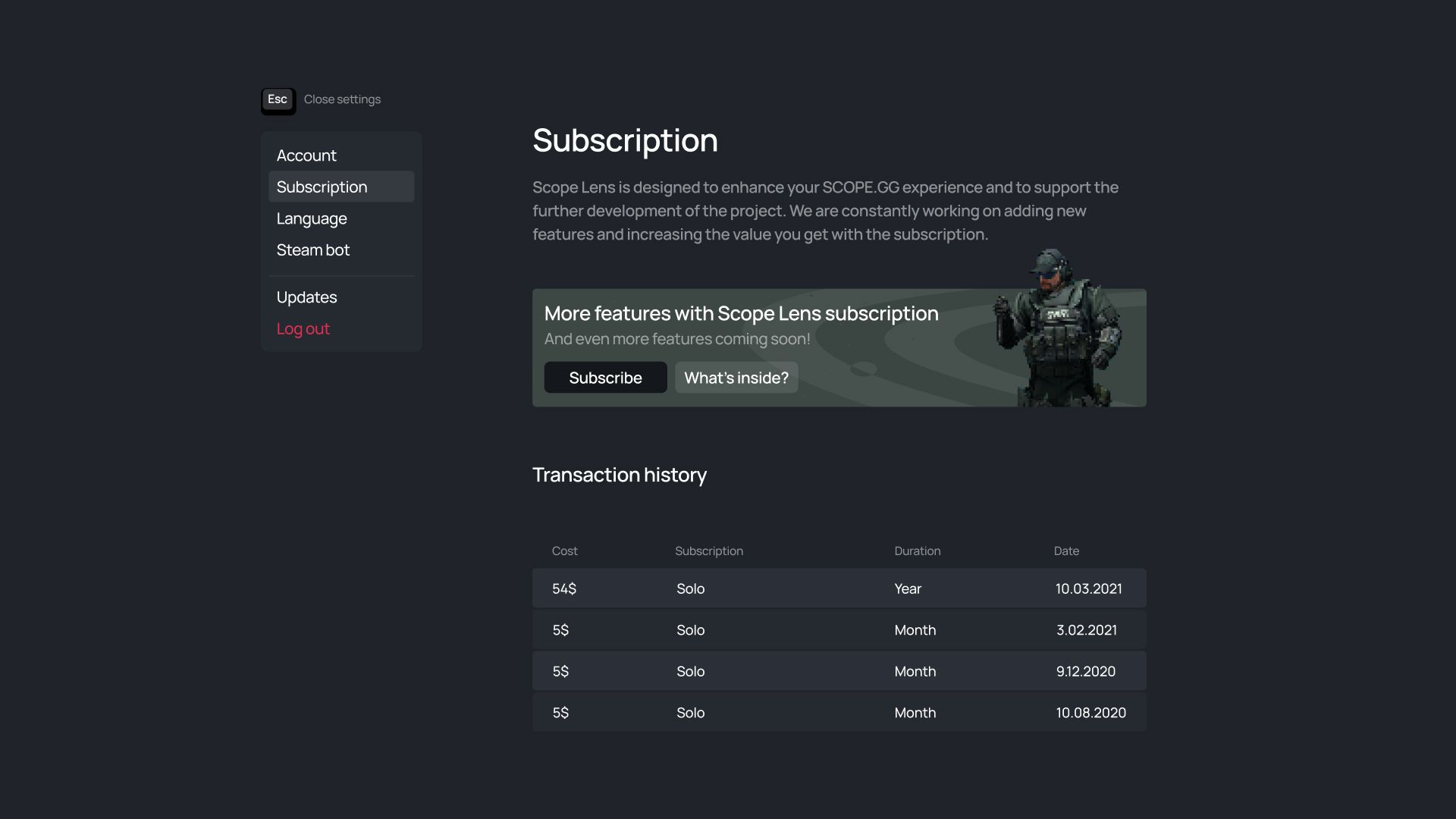 What can I do with a SCOPE Lens subscription?
Save & analyse an unlimited number of matches.
Now your matches will not be lost. You can find any of them at any time and check your favorite moment!
Upload any .dem files (including ESEA, ESPORTAL, HLTV, custom demos, etc.)

Now you can add, analyse & check absolutely any .dem files anytime and anywhere!
Track progress on the "Dashboard" page for all uploaded matches or the desired time period.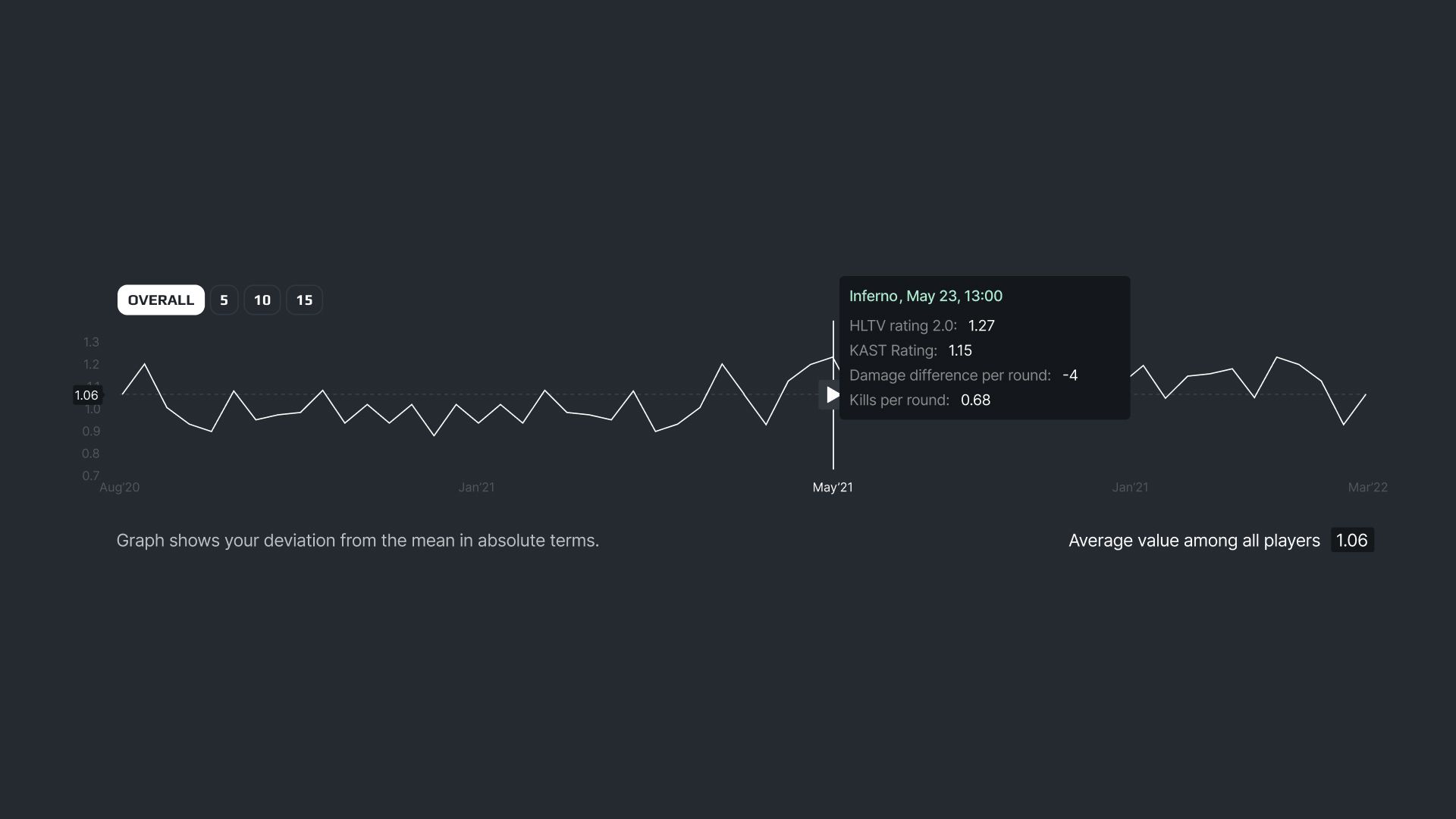 With SCOPE Lens, you won't have a 30 match limit to check your progress.
Find & learn even more new grenades on competitive maps. All custom grenades are now available!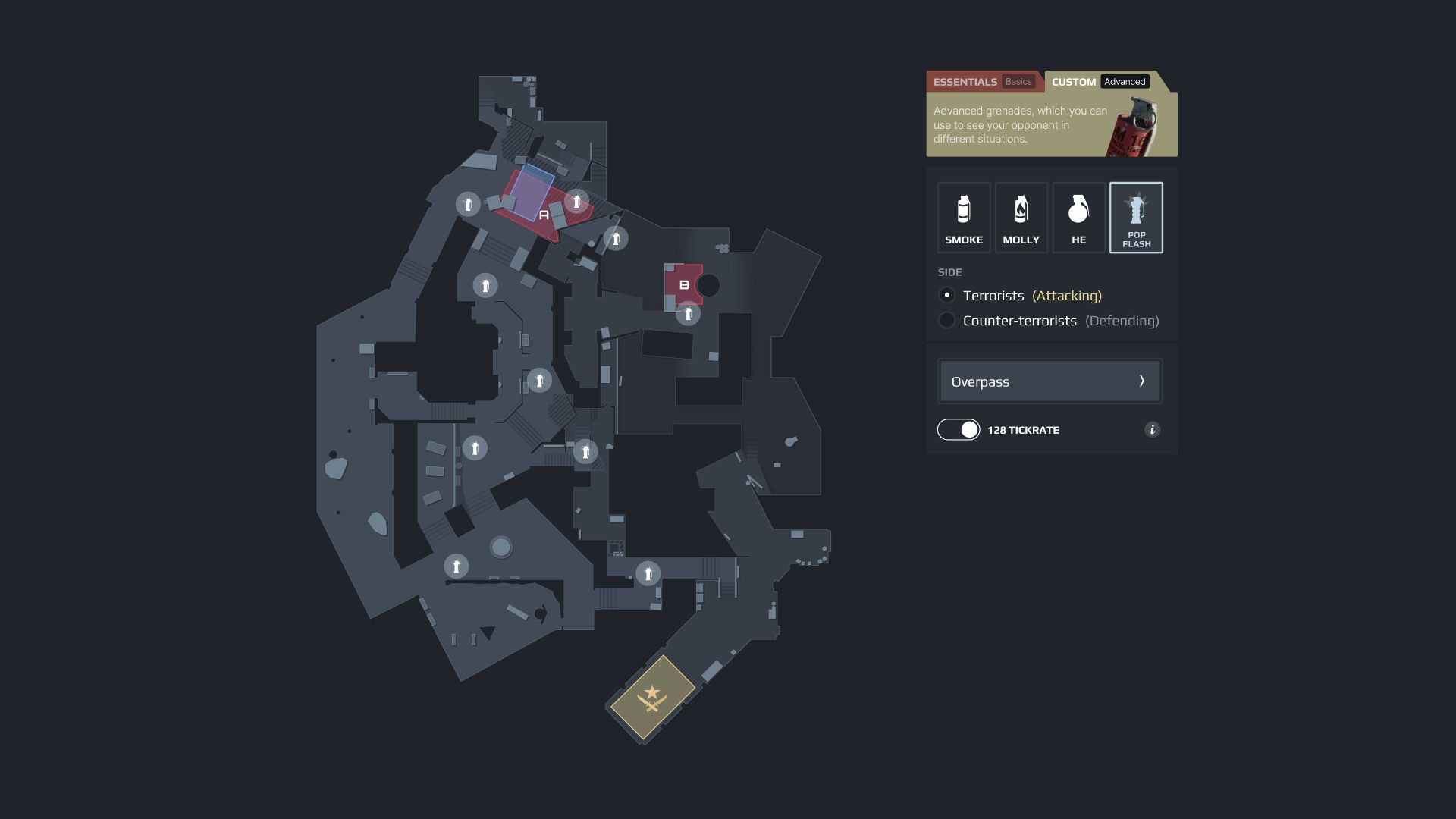 Use advanced teammate search with more enhanced filtering. Use any maximum number of parameters specified in the form!
We tried to completely change the search and added a huge variety of parameters that will help you find the right person even faster!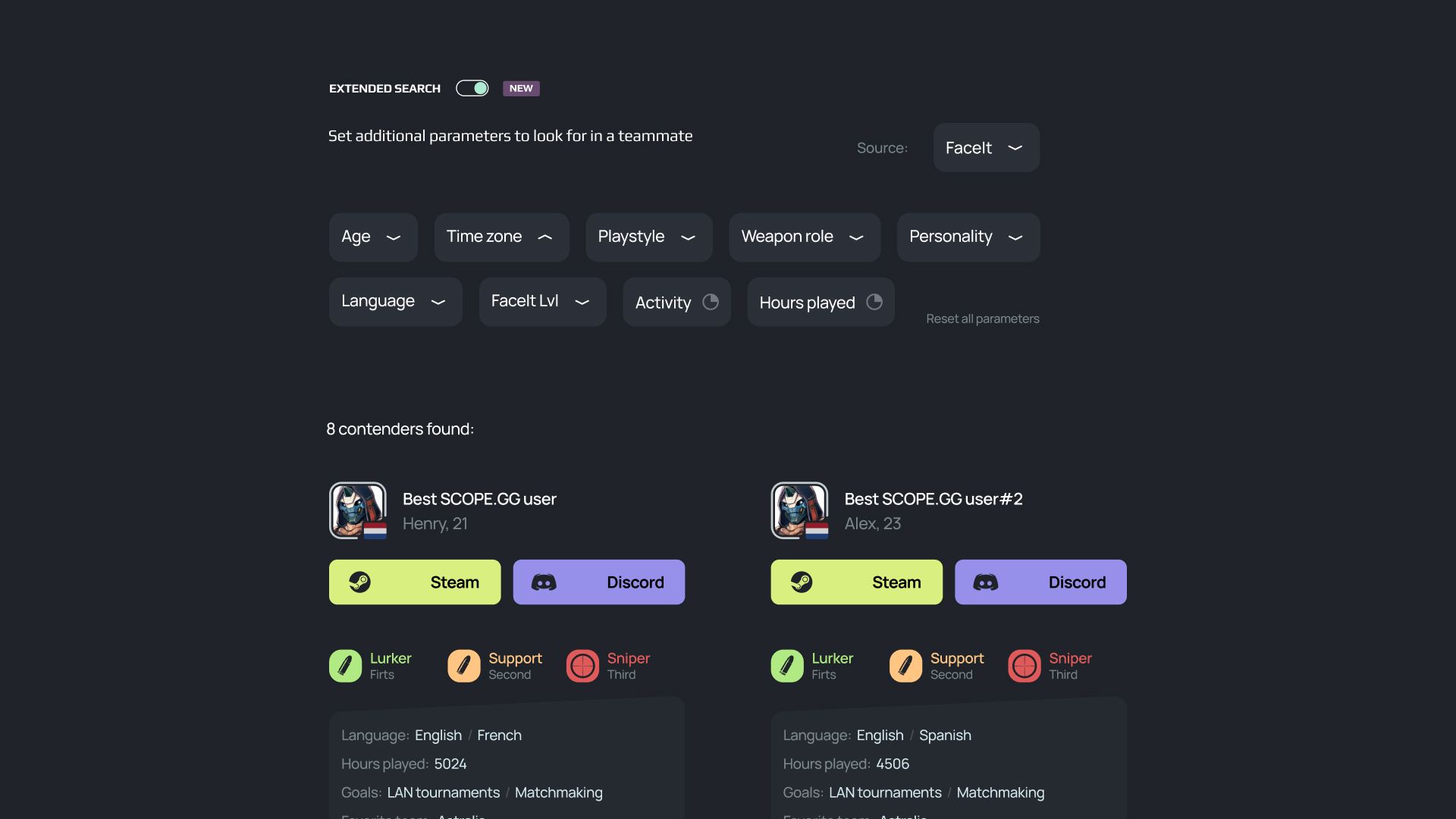 Click on the new button in the top right corner and enjoy your SCOPE Lens right now!

SCOPE Lens subscription price is the same for any region - $4.99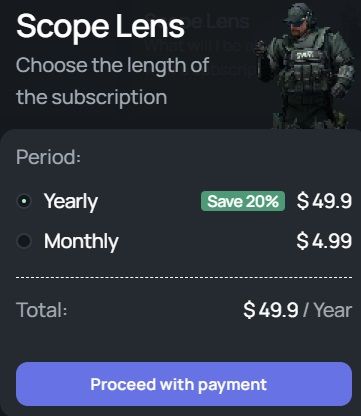 You can subscribe for a whole year (with a 20% discount) or for a month. The current version of SCOPE Lens is only the first version of the subscription, which will be gradually refined, supplemented and improved.

At the same time, you can continue to use all basic SCOPE.GG services for free!
Fixed. Reworked.

The "Dashboard" page now shows the dates the matches were played instead of a total amount of matches.
On a match page you can see which player is also a SCOPE.GG user.
On a match page you can see which player has SCOPE Lens subscription.
Added a new category in the "My Matches" tab with a list of uploaded .dem files.
Fixed a bug with displaying candidates - those users who added you as a friend in the teammates search. Try it yourself! Now the list is displayed correctly.
We hope you enjoy the update. It's time to log in and enjoy SCOPE Lens! Well, if you have long wanted to suggest your coolest idea for a new update, do not forget to share it with us on our community server .
SCOPE.GG. Feel the game.