You asked, we delivered. We finished our work on new default grenades in the Grenade Prediction tab. Here's the new update that will help you and & your friends to become a real grenade PRO.
What's new?

Easy to aim, easy to throw the grenade

• Changed & renewed a detailed description of each grenade. Click on a specific grenade and check all the necessary information that you need to throw the grenade correctly: positioning (1st & 3d person view), aiming and the end point of the specific nade from different angles (T and CT-sided views). As an addition, we completed each grenade with a short video, which was speeded up 2x times. This might help you to understand how it works.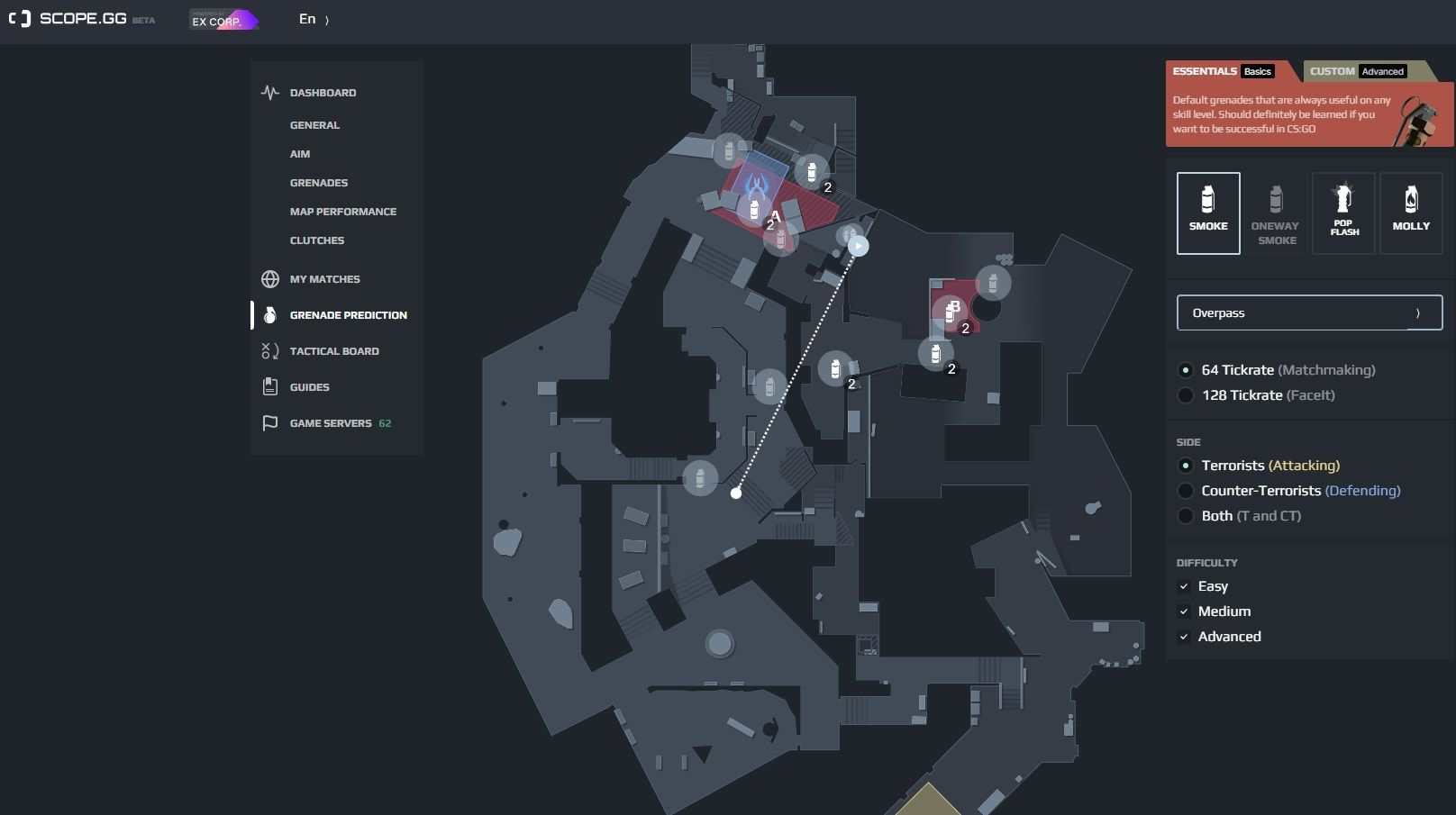 Why is it better?

Now you don't have to wait until the specific part of the video to learn how to throw a grenade. We have collected all the necessary points right here and right now, to make the learning even easier.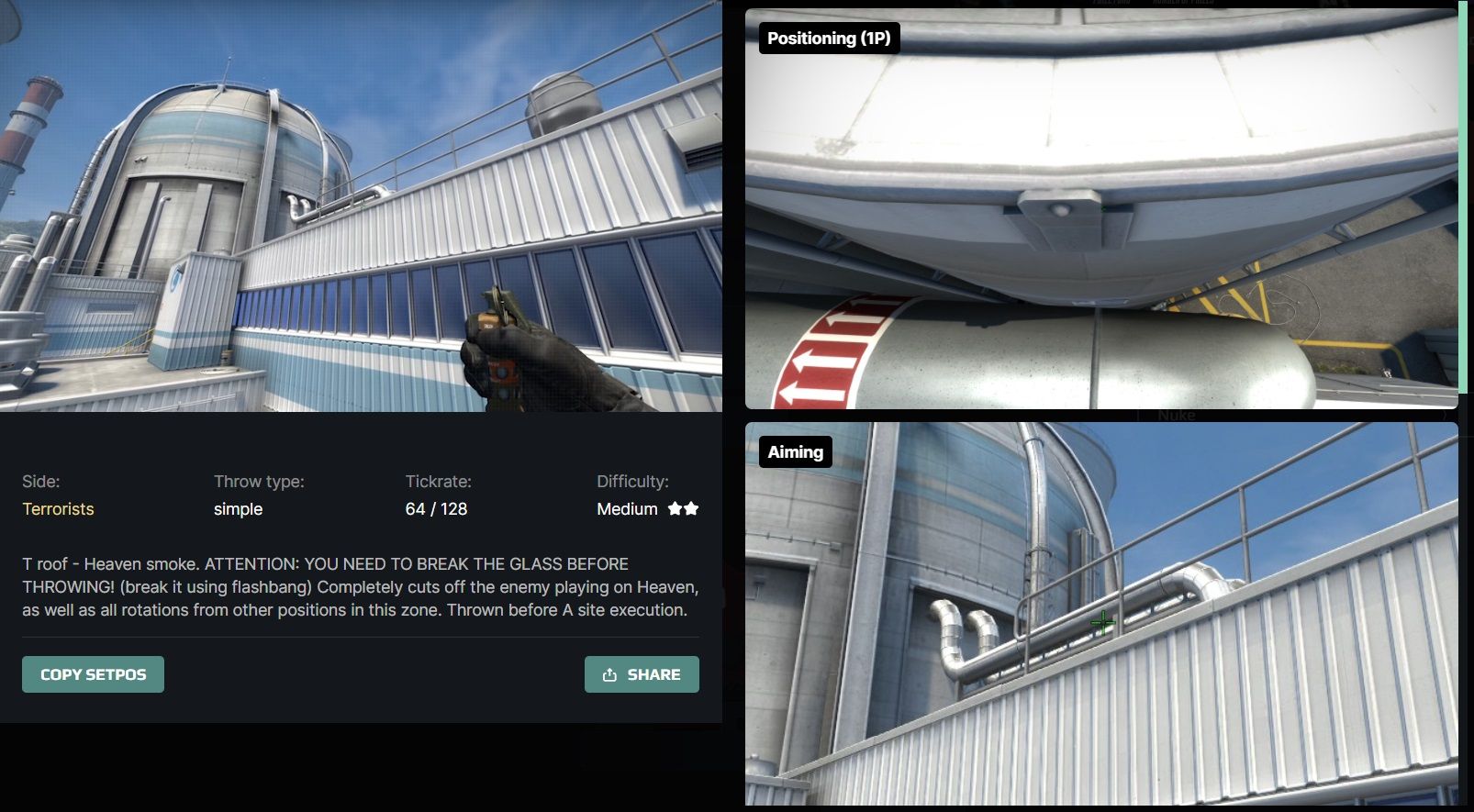 Double up smokes

• Updated most of smokes on each map, and added some new of them. We have also divided all the smokes on each map by their difficulty. Choose the difficulty of smokes and start learning now!
Why is it better?

•  Due to multiple CS:GO updates, some smokes became outdated. So you couldn't throw some of the grenades. In the new version of our Grenade Prediction, we updated all such grenades, and also found the most simple aiming / throwing variants for each possible grenade.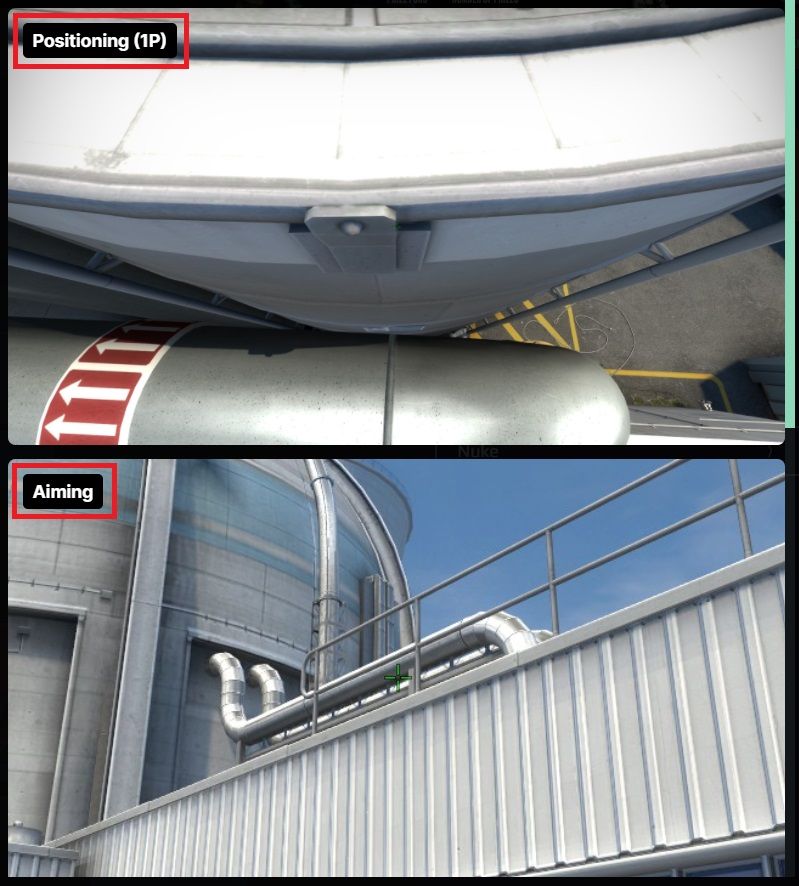 The difficulty decides

• It is based on on the binds, the accuracy of aiming / throwing, and the percent of situations in which this grenade might be useful. Now you can change the difficulty, the tickrate, the map and also the side for each grenade. It's cool that now you can select only T-sided or CT-sided grenades on 9 available maps (yes, we have also added Ancient). Try out all of them!
We also added a new section: fake grenades. You can find them in 'Advanced' difficulty.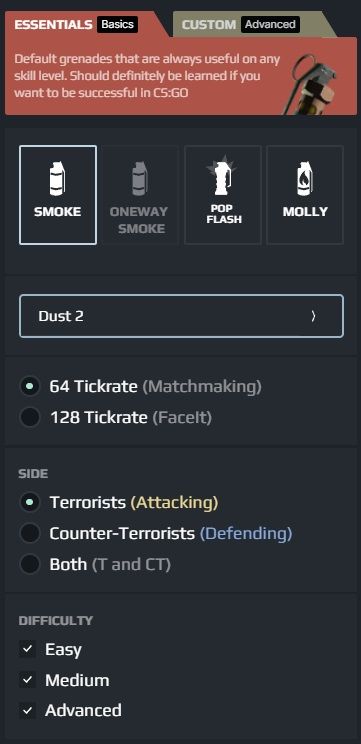 Share'em all!

• We added a new button "Share". By clicking on this button you can share a specific grenade with your friend or just save the link to not forget about the grenade.
Get more information about the specific grenade

• In addition to the grenade description, you can get more information its difficulty, the type of throw (jumpthrow, runthrow, etc.), the side on which the grenade is usually thrown (T or CT) and also the link to an article with useful binds (for those who doesn't know how to do it).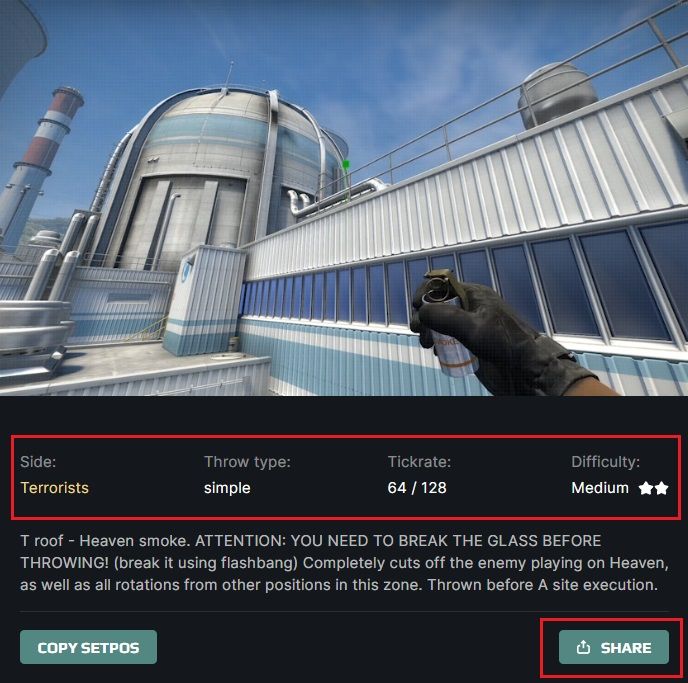 That's it! We believe that our new Grenade Prediction will be useful for you & your friends. Open it by clicking on the Grenade Prediction button on the left side of the page and check new default grenades now! Learn, throw, share!

SCOPE.GG. Feel the game.