NAVI and G2 will meet in the Grand Final of the tournament we've been waiting for several years. In 2021, the teams met each other on 8 maps, and only once G2 managed to claim the victory. Mirage was the most popular map in 'head-to-head' matches. The teams played it 3 times. All 3 maps were won by NAVI. The only G2's win vs. NaVi was at BLAST Premier Spring Final 2021 on Dust2 (16-13).
Throughout the tournament, Natus Vincere showed a very high level of play. Valeriy "B1T" Vakhovskiy got a record headshot percentage in his game against Gambit - 25.9% of all shots hit the enemies straight in the head. Valeriy's teammate - S1mple, became an absolute leader of first bullet accuracy & average kill time ratings - 79.8% of first shots hit the enemy. S1mple's average kill time amounted to 119 ms. At the last RMR tournament in CIS region - IEM Fall CIS, the Russian-Ukrainian team showed a confident game, although they lost to Gambit in the Grand Final. Now NaVi has the best game form for last couple of years. So, they are ready to get the major championship right here and right now.
Throughout the year, G2 showed a decent performance with many 3-4 places at different tournaments, and 2 place at IEM Masters XVI - Cologne. At IEM Fall 2021 Europe, NiKo's team took 6th place, losing to the Spaniards from Movistar Riders. At the Major, Kovač brothers and Co. managed to beat any team they've met. Only Heroic managed to win a map against G2. In their quaterfinal G2 lost Mirage with a score of 16-12. Anyway, G2 will be one of the most difficult teams to play for NaVi.
The championship at PGL Major 2021 might be the first for each team & each player. Avicii Arena & teams' fans might be the key factors during the Grand Final. Some legendary photos during previous play-off matches by huNter- & S1mple: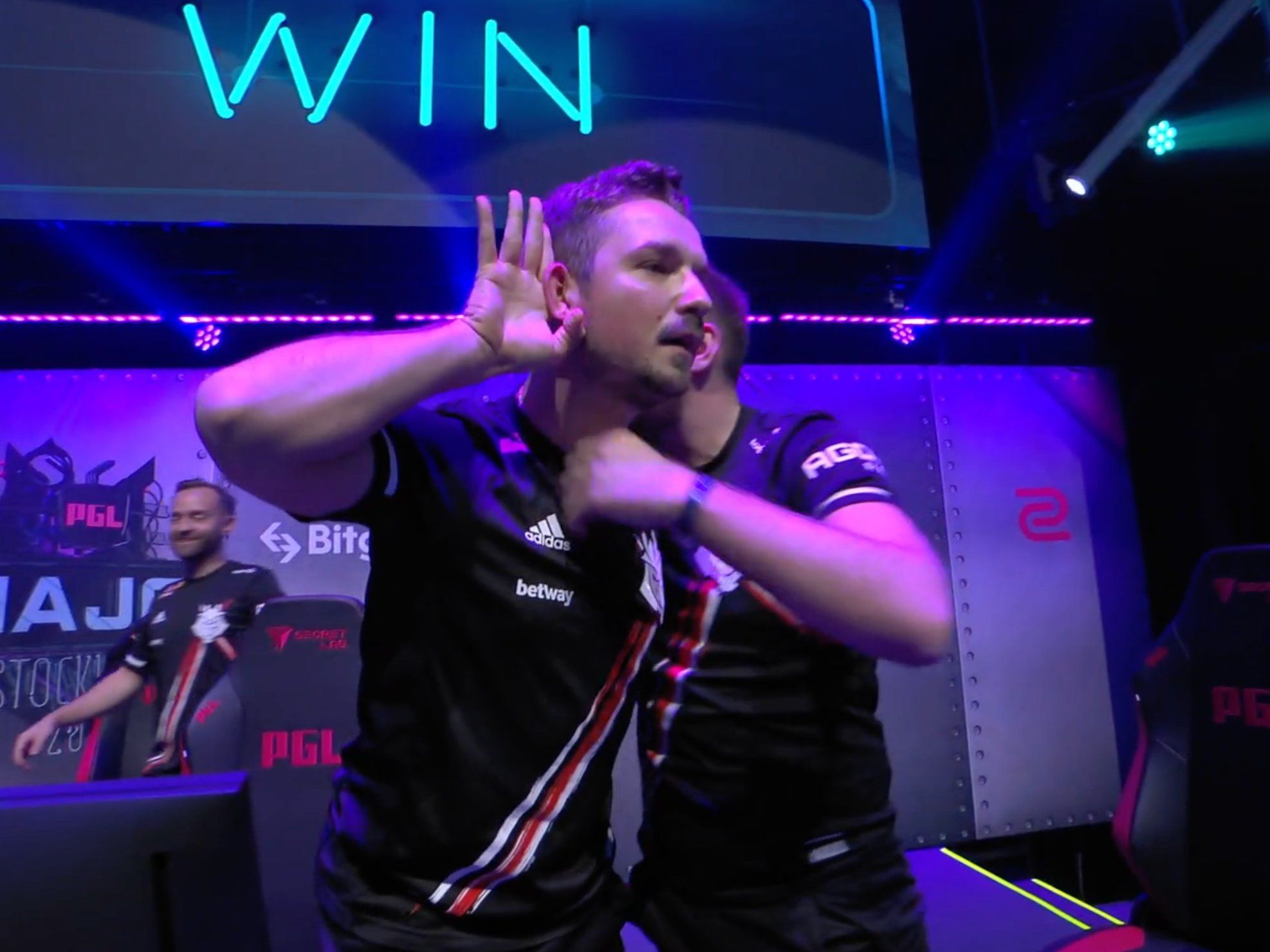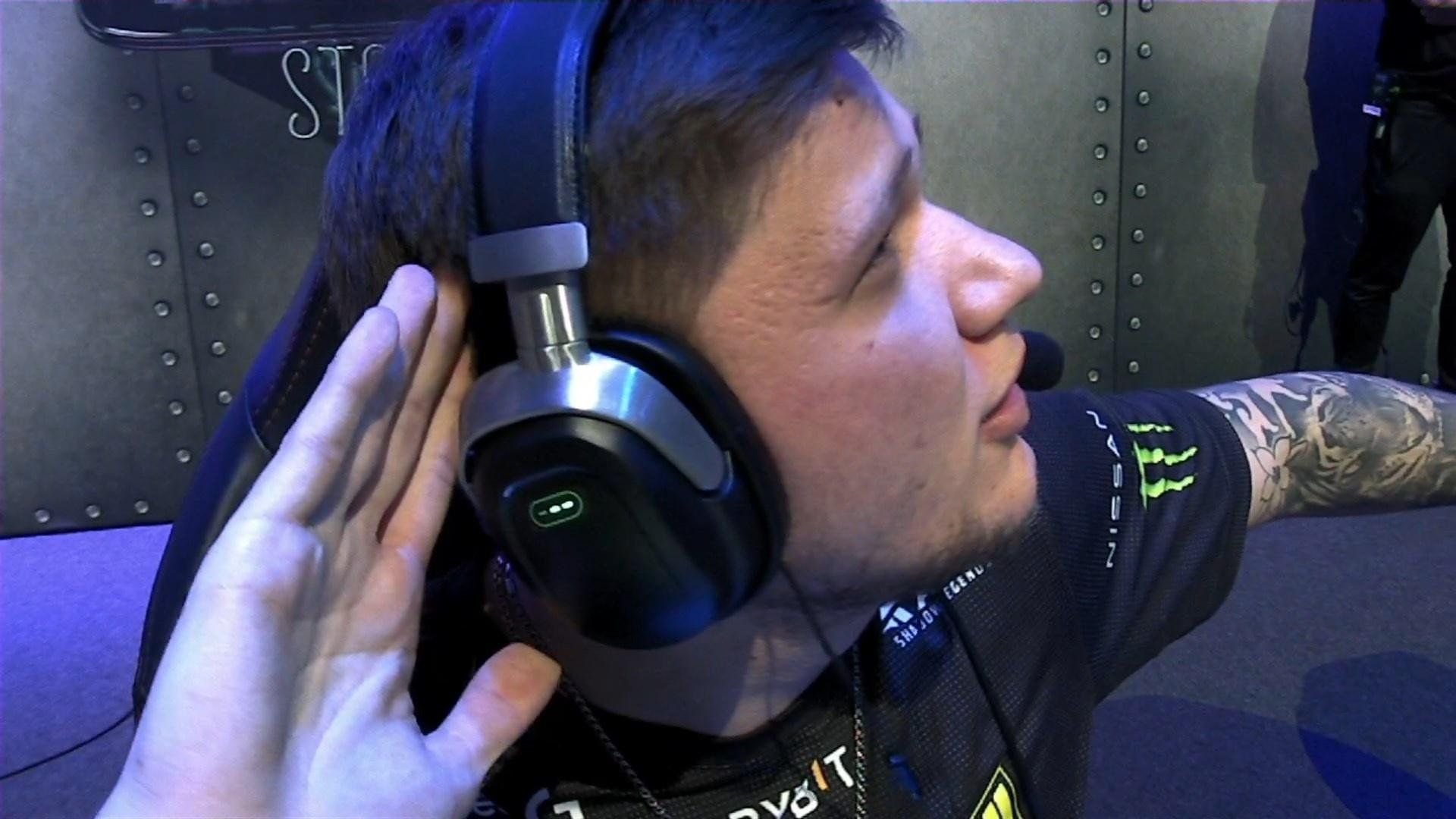 Map Veto - Which maps might be picked or banned?c

Considering the previous picks by both teams, we can assume that we'll most likely see Mirage, Nuke and Inferno. Anyway, each of the teams can show a good level of play on Ancient.
Here some more players' stats for 2021 before the Grand Final: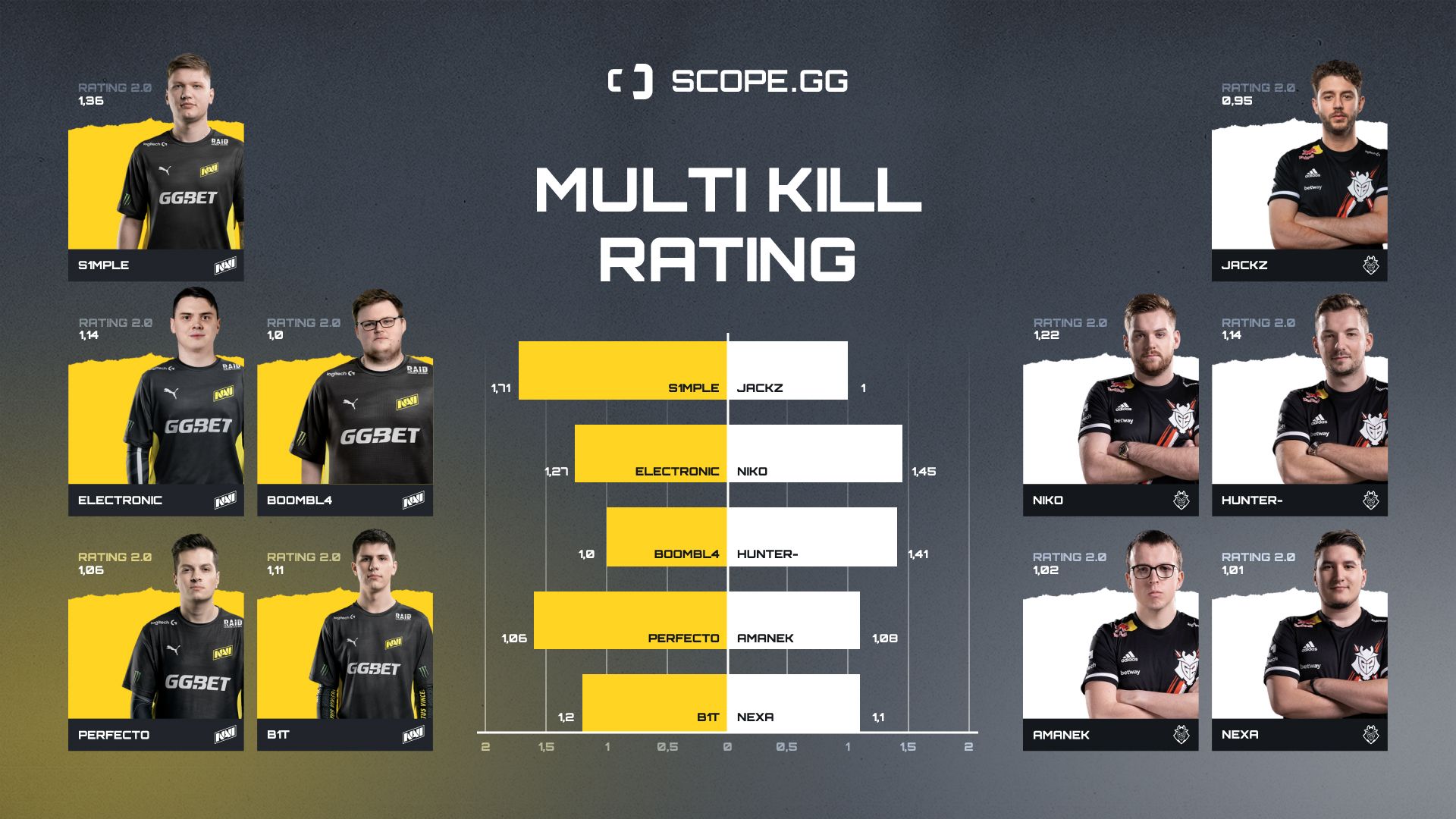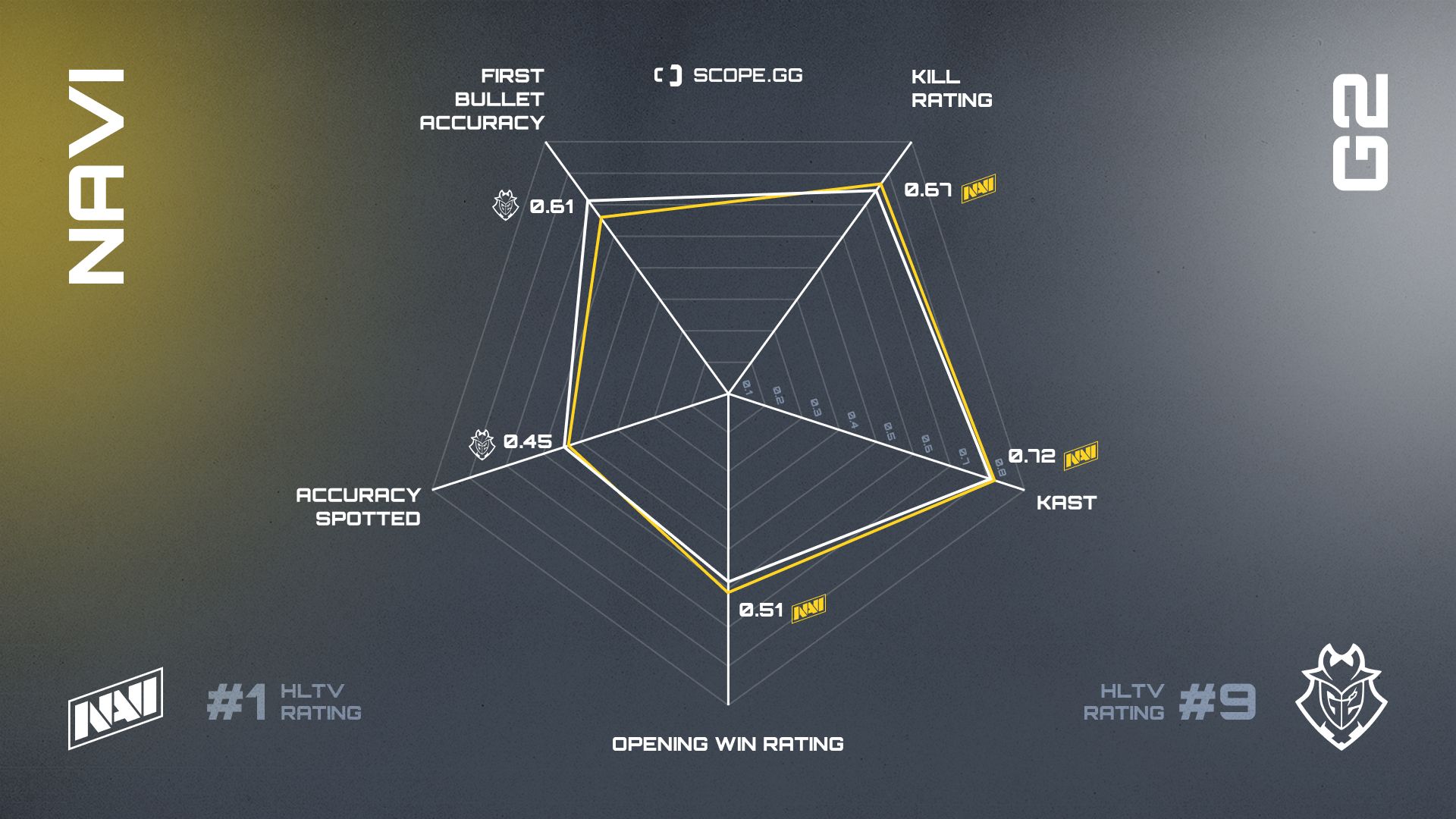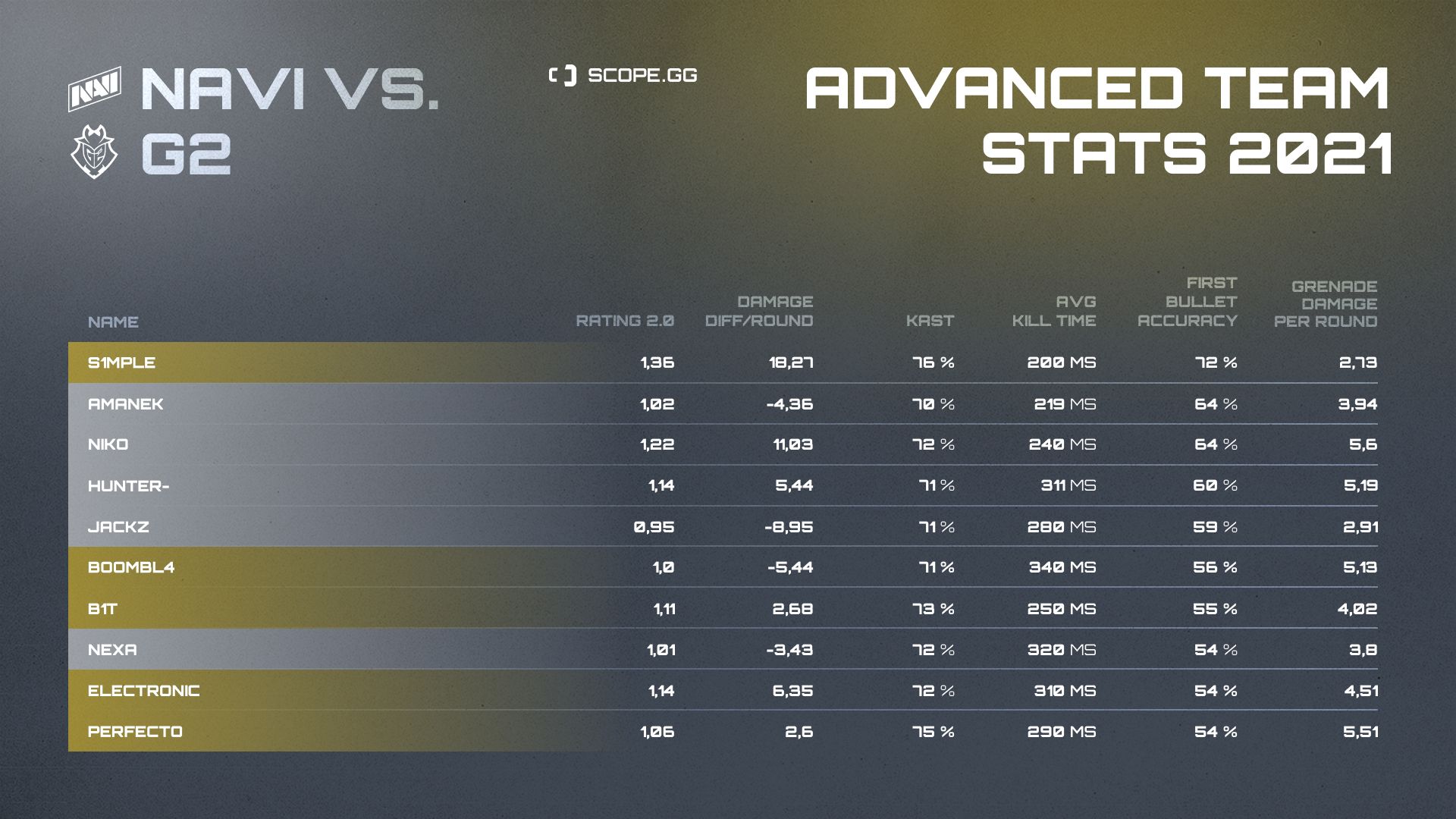 We didn't forget about one of the lovely parts of our team stats: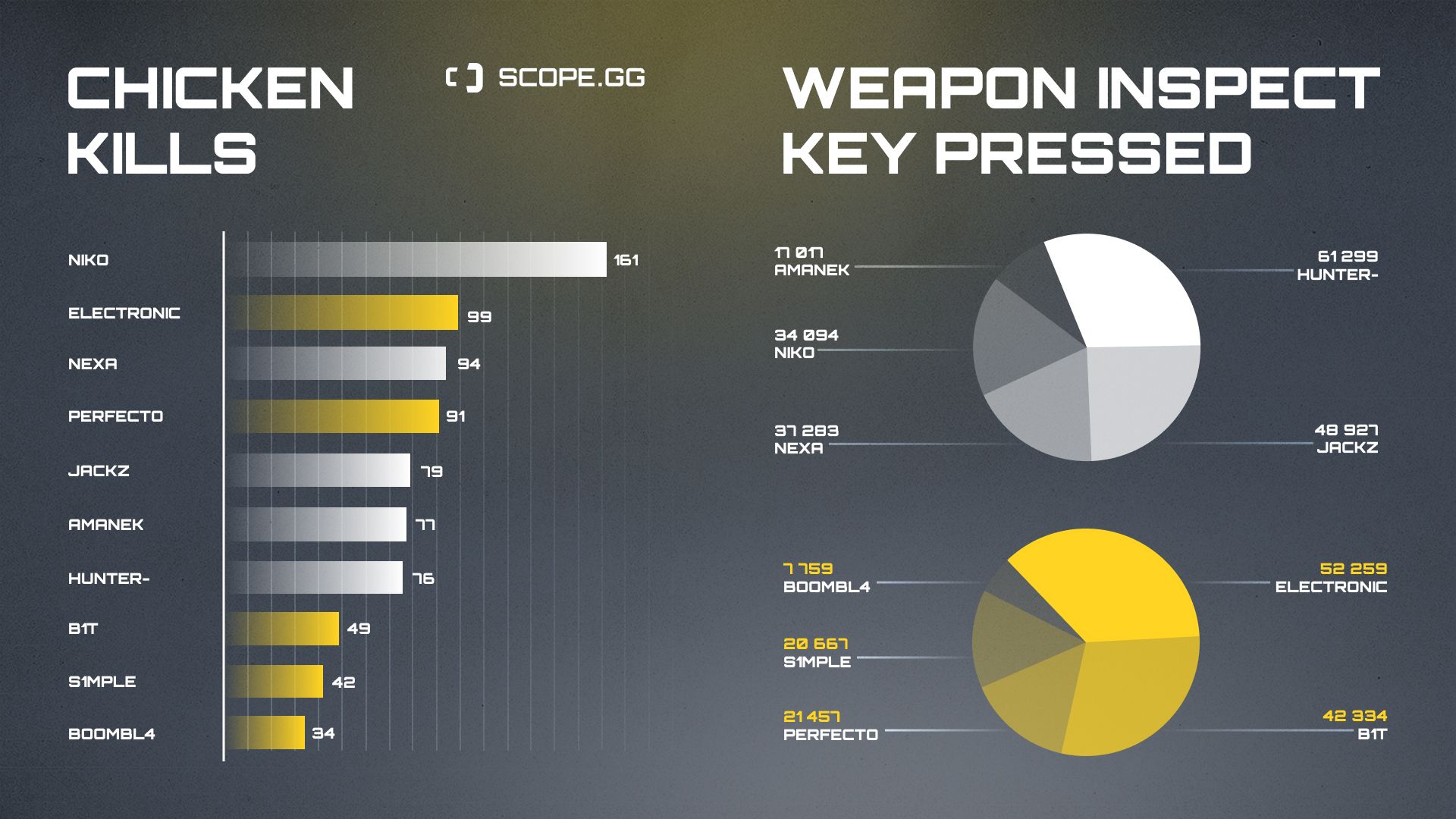 Keep an eye on our CS:GO stats for more useful information