Autumn is just beginning, and we bring a small but very pleasant update to the site.
What's new?

Can you guess s1mple's win rate in his last 30 matches?

• Added 'Win rate with friends' to Dashboard. You can easily find it on the left site of the page. Here is the percentage of games won with your friends.

Convenience in simplicity

• Added additional tabs to the Dashboard section for easier navigation on the page. Find the information about your AIM, Clutch & Grenade Performance, and the damage & kill performance on different maps by just clicking on the specific tab.  

- They were blind!
- How were you killed then?

• Added a new tab with the most effective grenades. Open your matches and check the effectiveness of your grenades on the Performance section. We have all the grenades you've used in your match: total damage, flash duration time, non-damaging grenades, the number of flashed\damaged teammates. Don't forget your enemy's best flashes. Some of them might be very useful.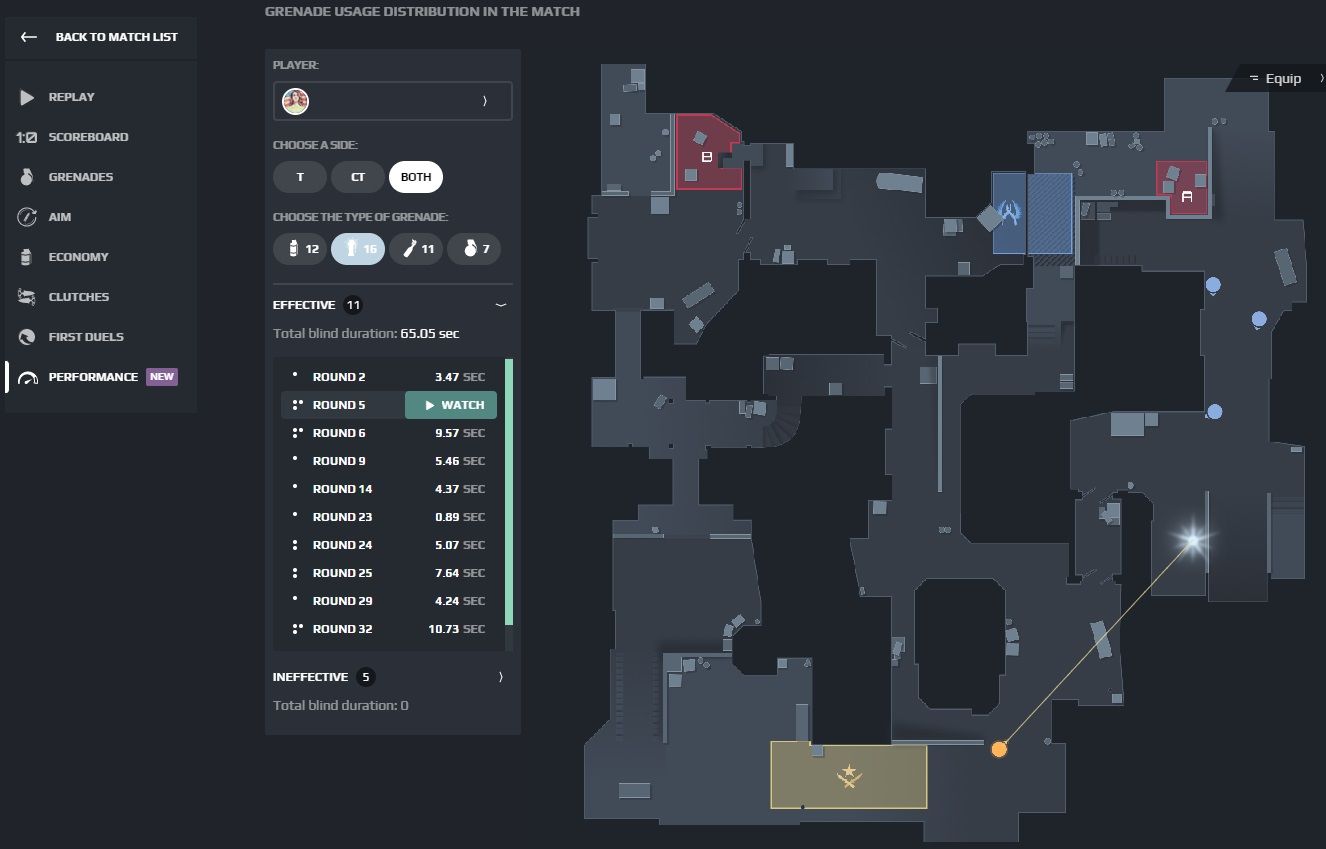 Remember the question in the beginning? s1mple's win rate for the last 30 matches is 66,7 %. Don't forget to tell your friends about the new features.
SCOPE.GG. Feel the game.