Hello, boys & girls, SCOPE.GG team is with you!
We have some great news: we have added another new section to the site and brought a couple of important improvements.
Let's go through the update.
New section: Performance
Be aware of your performance in the game and win often by using SCOPE.GG
New section – Performance has been added to the site.
You can find it in the match review.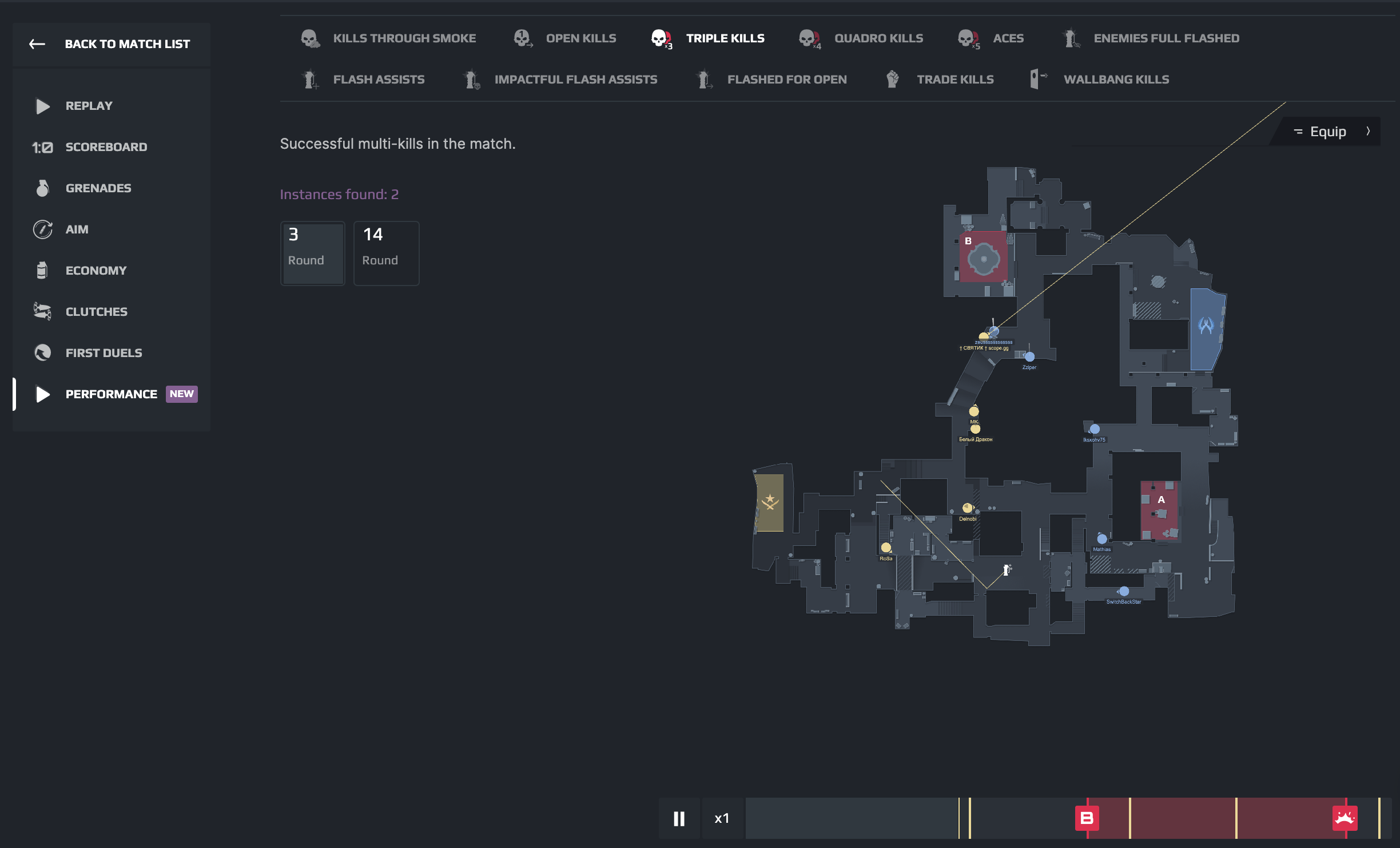 What do we offer in the performance section?
In this section you have a lot of useful information to explore: highlights, aces, quadro kills, kills through smoke, trades kills, flash assists and of course, your situational mistakes in a particular match available directly on the 2D replay.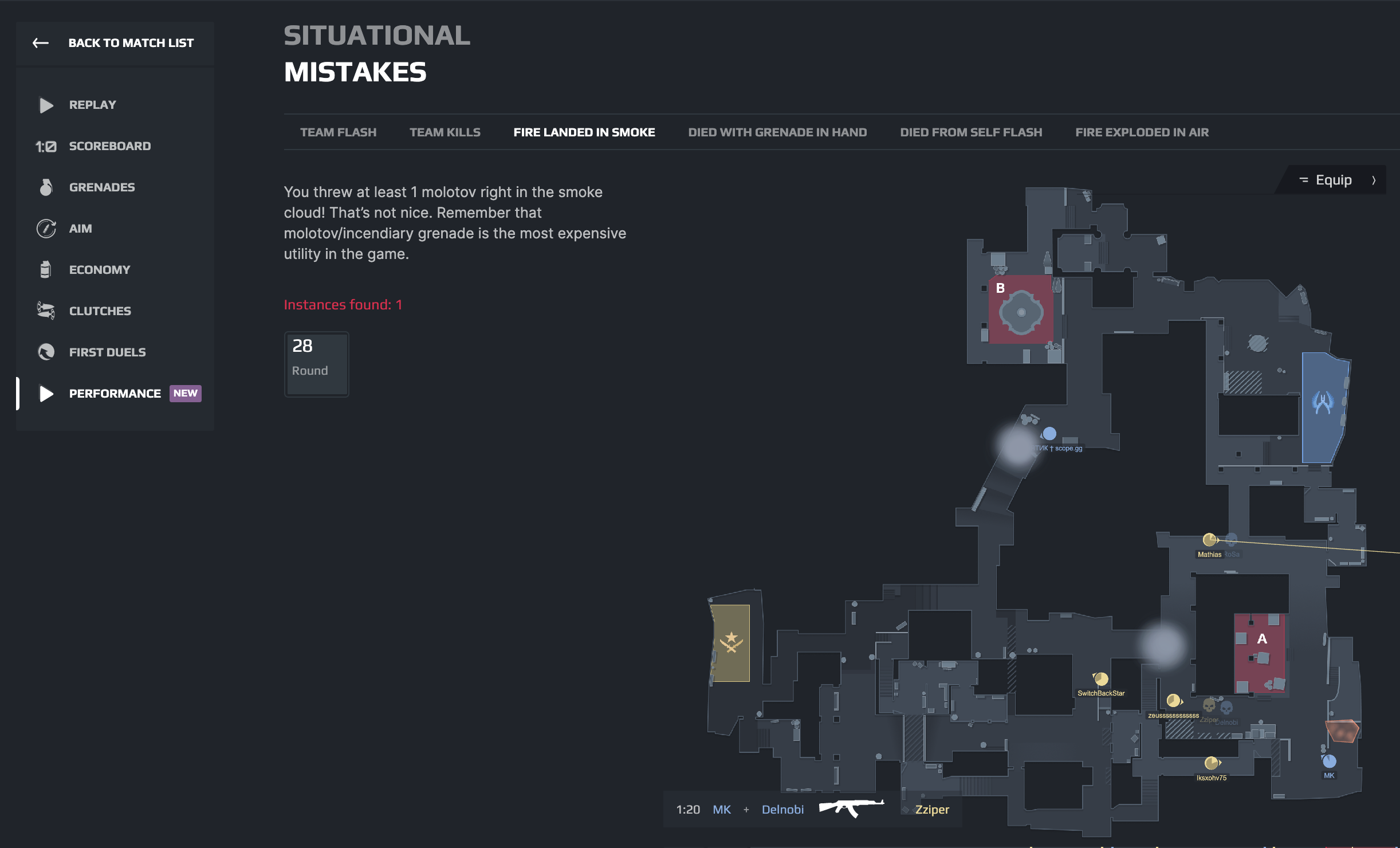 Share the highlights with your friends by just sending a link of a particular match.
We also added a comparison with your rank to Dashboard now you can see how well or bad you were playing compared to your rank's average.
Roles
Roles have also been added to Dashboard. We determine your role during the game and show the statistics according to it. For example – you played as a sniper, so you can see your performance with the sniper rifles.

Additional fixes in replays:
• Fixed a rare bug with the negative time of the round, added a 40-seconds countdown after the bomb plant;
• Fixed a bug with a player's fake armor appearing after hitting him;
• Fixed a bug with Molotov, due to which the replay couldn't be available;
• Now you have all the main things that happened between the bomb plant and its explosion\defuse. You can see them on the timeline of the round by just clicking it;
• Added displaying of a planted bomb on the map after switching to the timecode for clutches;
• The icons of the killed players are now displayed in the correct places after rewinding the round in the timeline;
• The next selected round with the timecode preset is now played from the beginning.
---
That's all. We're waiting for you on the site, register if you are not with us yet, and share your performance with your friends.