One of the most interesting match-ups and a real CIS derby. All this is about NaVi vs. Gambit confrontation.
Throughout the tournament, NAVI dominated all the opponents, they faced. Decent aim performance, good grenade usage, incredible communication skills. NaVi have everything to beat Gambit and become the second grand-finalist in Stockholm. But this is Gambit. The team which managed to get into more than 10 grand-finals in 2021. The LAN format & individual performance might be the key points in this match-up.
NaVi are ready for their semi-final. Let's take a quick look at Perfecto's performance vs. Vitality (Quaterfinal):
NaVi played against Gambit 30 times during this year. 17 times Gambit were celebrating the victory.

The last time these teams met each other at IEM Fall 2021 CIS, where Gambit got the victory in 2 maps (2-0).
Map Veto - Which maps might be picked or banned?

Considering the previous picks by both teams, we can assume that we'll most likely see Mirage, Inferno and Ancient. Anyway, each of the teams can take Overpass as their own map.
And here are more detailed players' stats throughout the tournament:
Perfecto has an average kill time of 260 Ms at this tournament
Ax1le's accuracy is 50.4% (the number of shots that hit an enemy out of all shots)
Here are some more players' stats for 2021: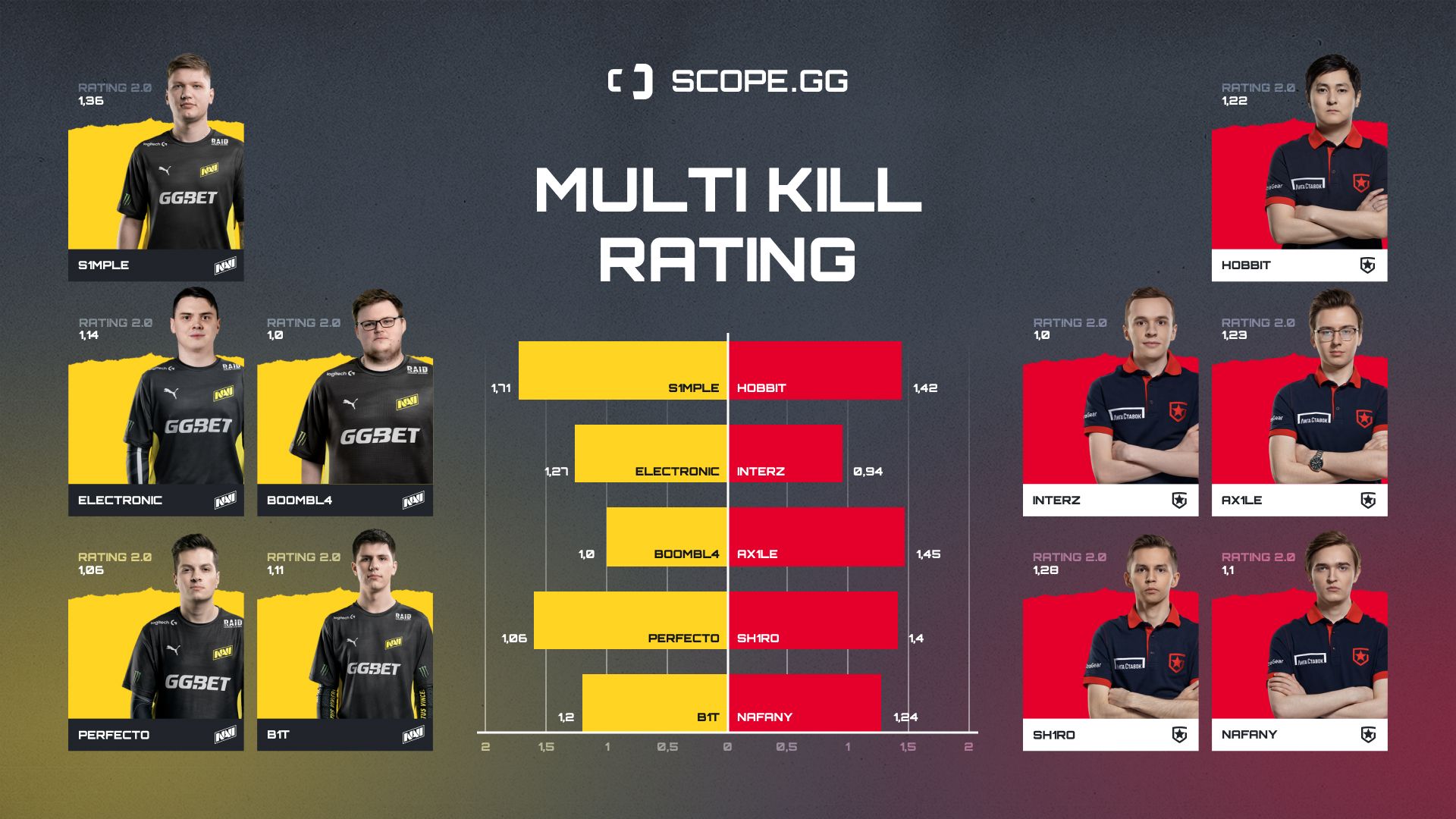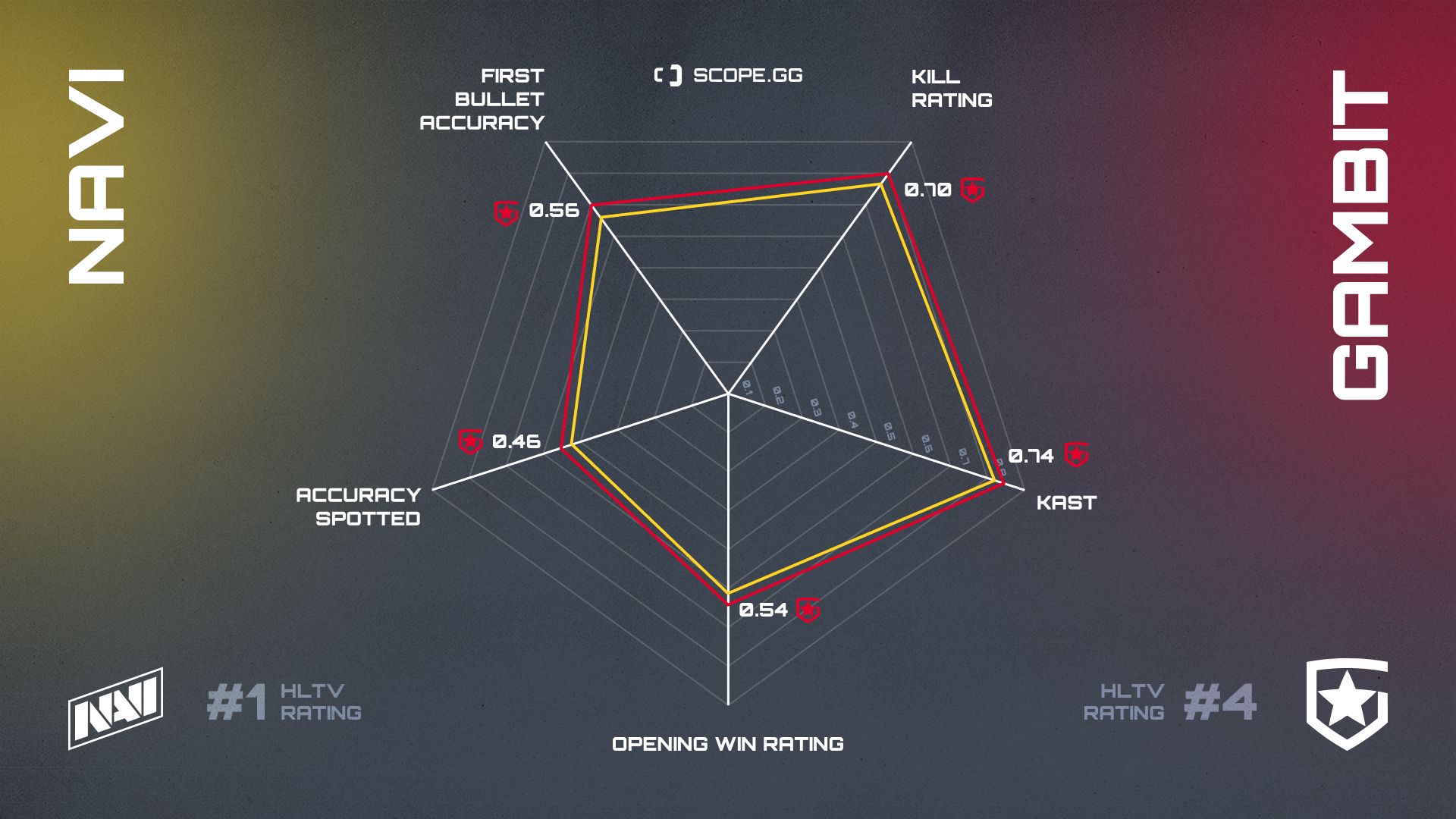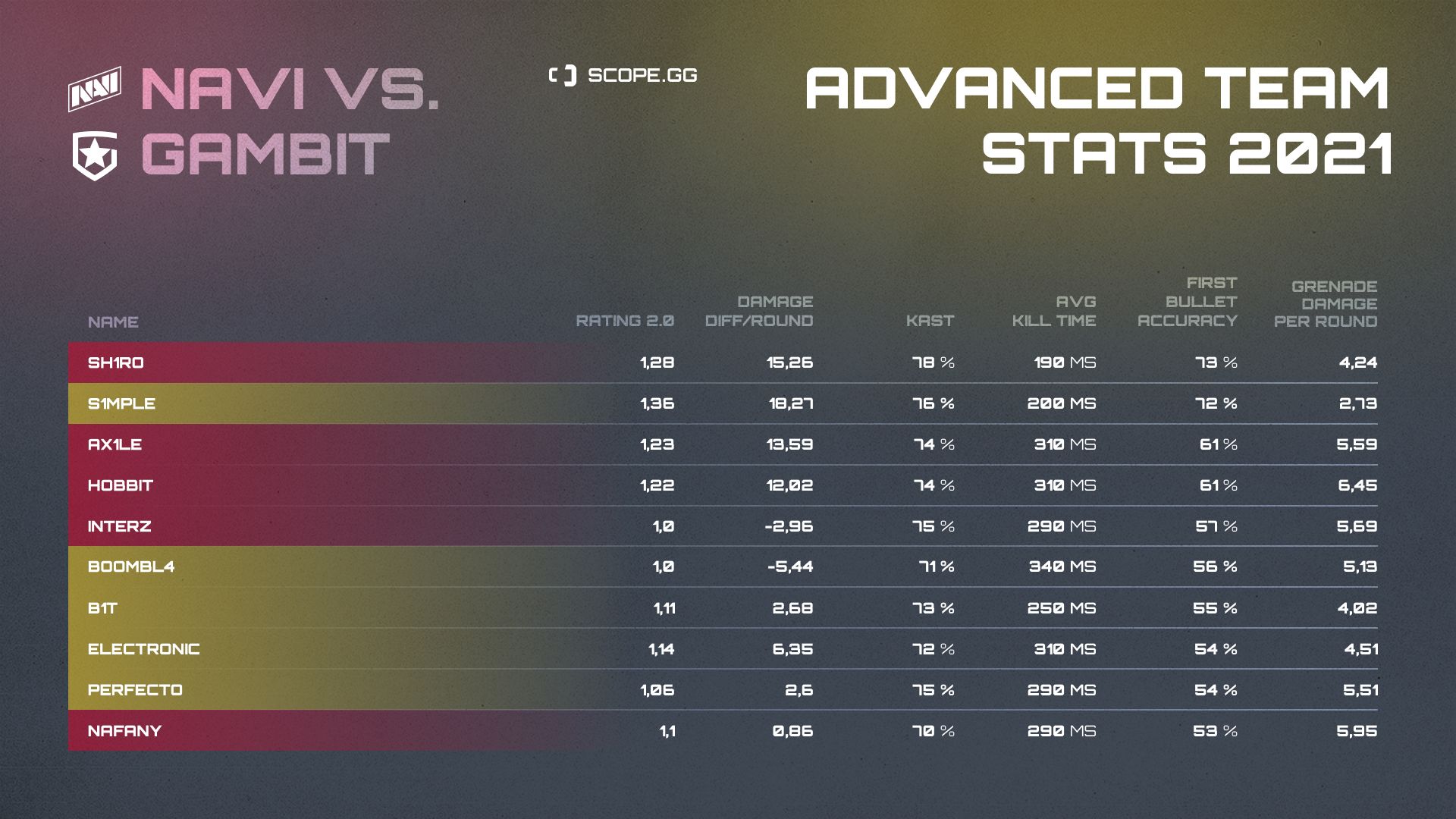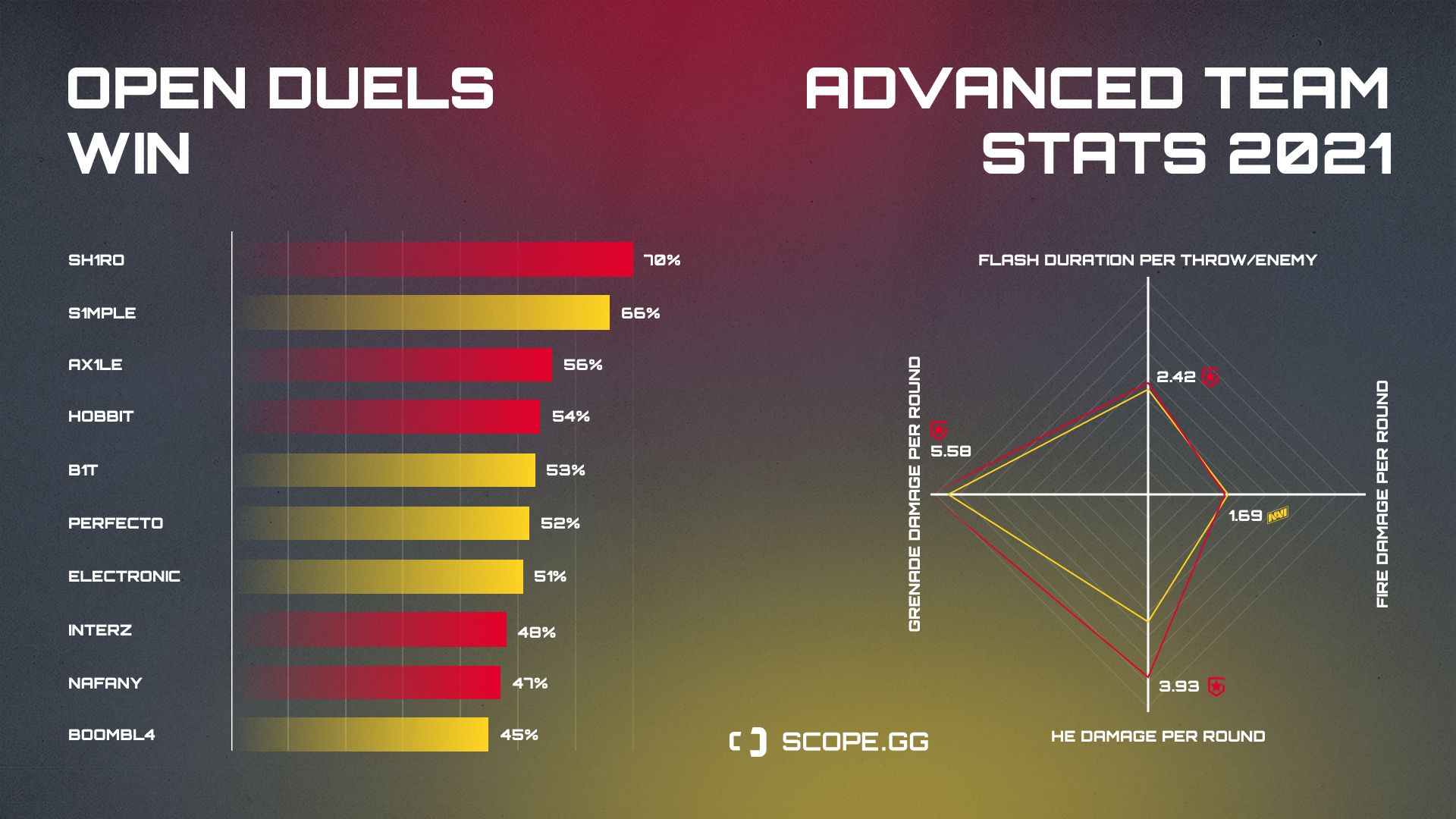 We didn't forget about one of the lovely parts of our team stats: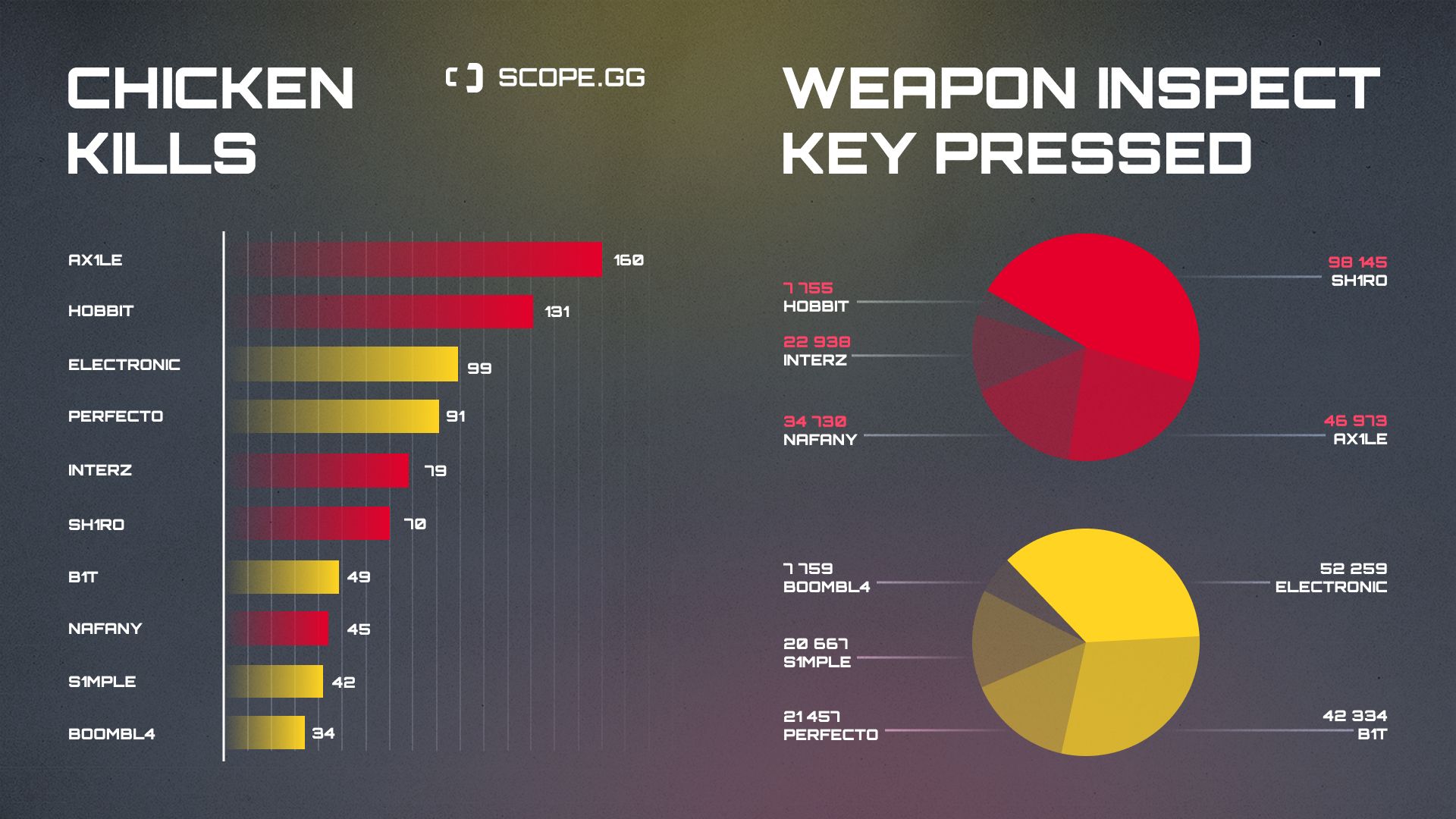 Keep an eye on our CS:GO stats for more useful information