The Kovač brothers continue to show a confident game throughout the whole tournament, especially in play-offs. So far, any team hasn't managed to win a map in the game against G2 at PGL Major Stockholm 2021. In their first play-off match, G2 confidently beat the Swedes from NIP.

By the way, at this moment Nikola 'NiKo' Kovač is the #1 event's player with the Rating 1.39 (Rating 2.0) and KPR - 0.88.

Just look at one of his moment in G2's previous game against NIP:
As for Heroic, they also performed very well in their first match at Avicii Arena. They managed to beat Virtus.Pro, 16-10, 13-16, 16-12.
TeSeS became the MVP of the match by showing the best performance among all players in the match. The Danish player become the best by the rating, the number of AWP kills and DPR.
Map Veto - Which maps might be picked or banned?
Considering the previous picks by both teams, we can assume that we'll most likely see Inferno, Mirage and Nuke. But do not forget about Ancient. This map is also a good peek for both teams, because each of the teams have previously shown a decent game here. G2 have won CPH Flames, and Heroic have beaten Entropiq and Astralis.

And here are more detailed players' stats throughout the tournament:
NiKo's accuracy in the last match was 24.6% (the number of shots that hit the opponent out of all shots)
AmaNEk had the best first bullet accuracy in his match against VP - 80.6%
Here are some more players' stats for 2021: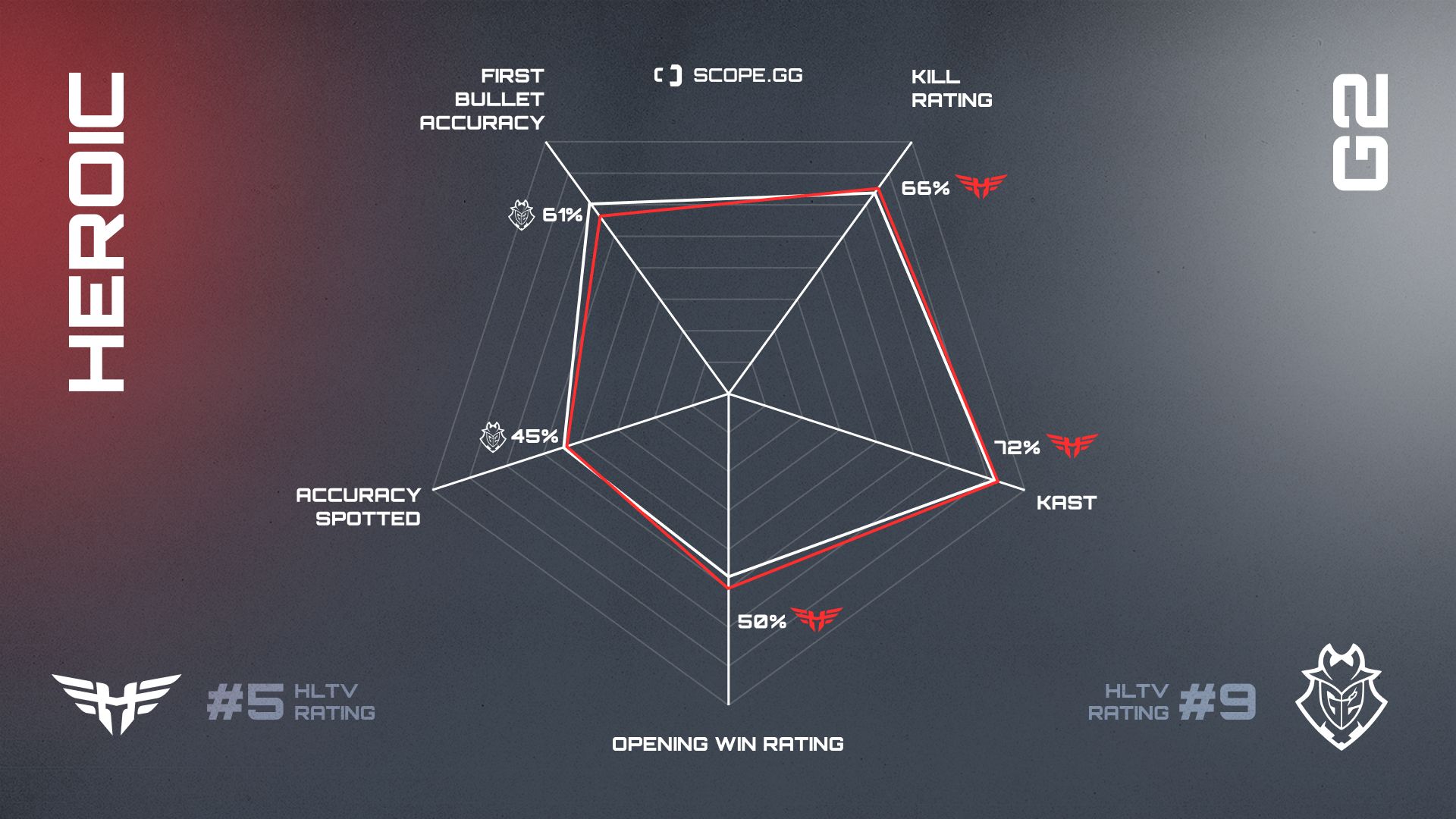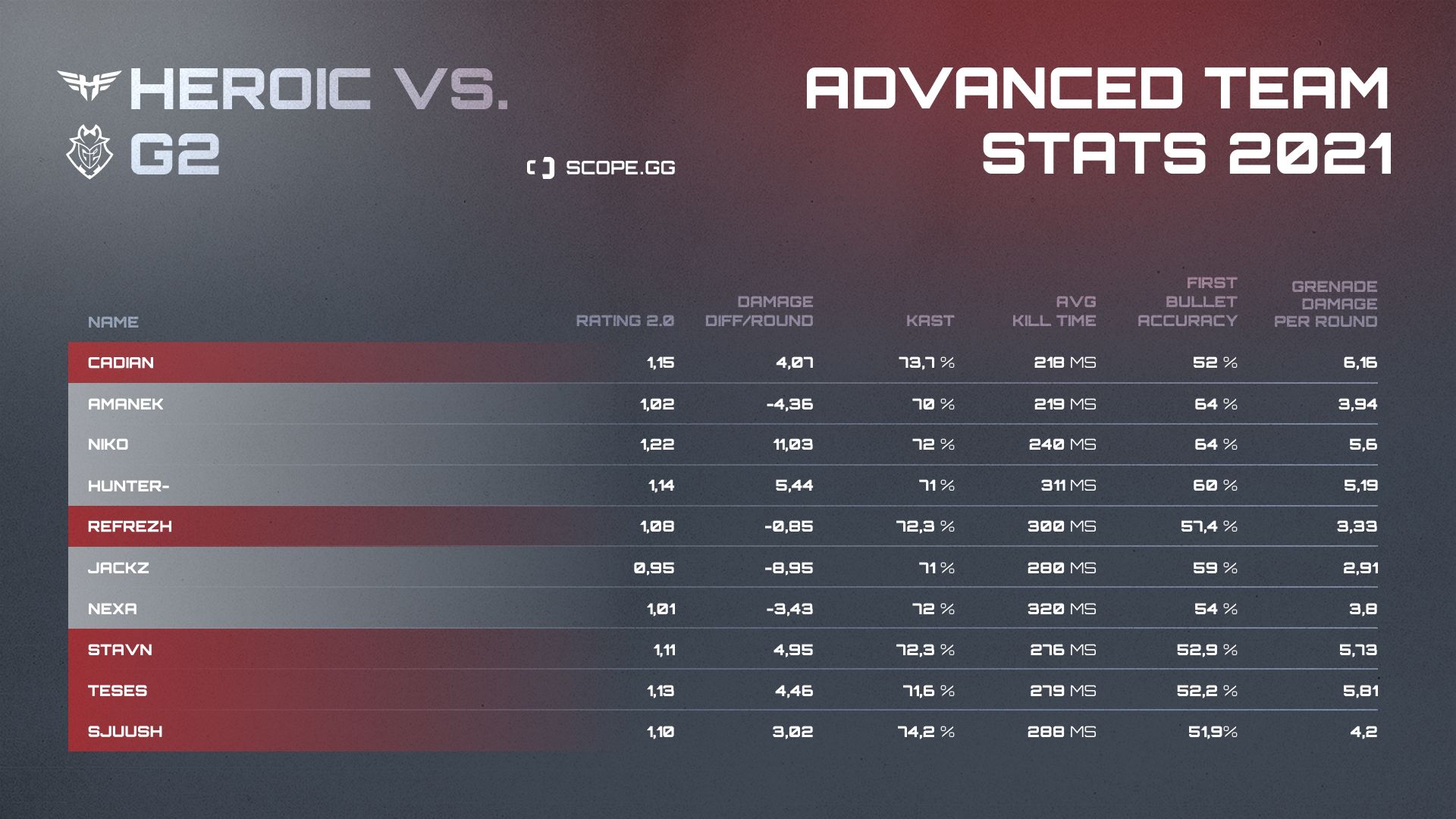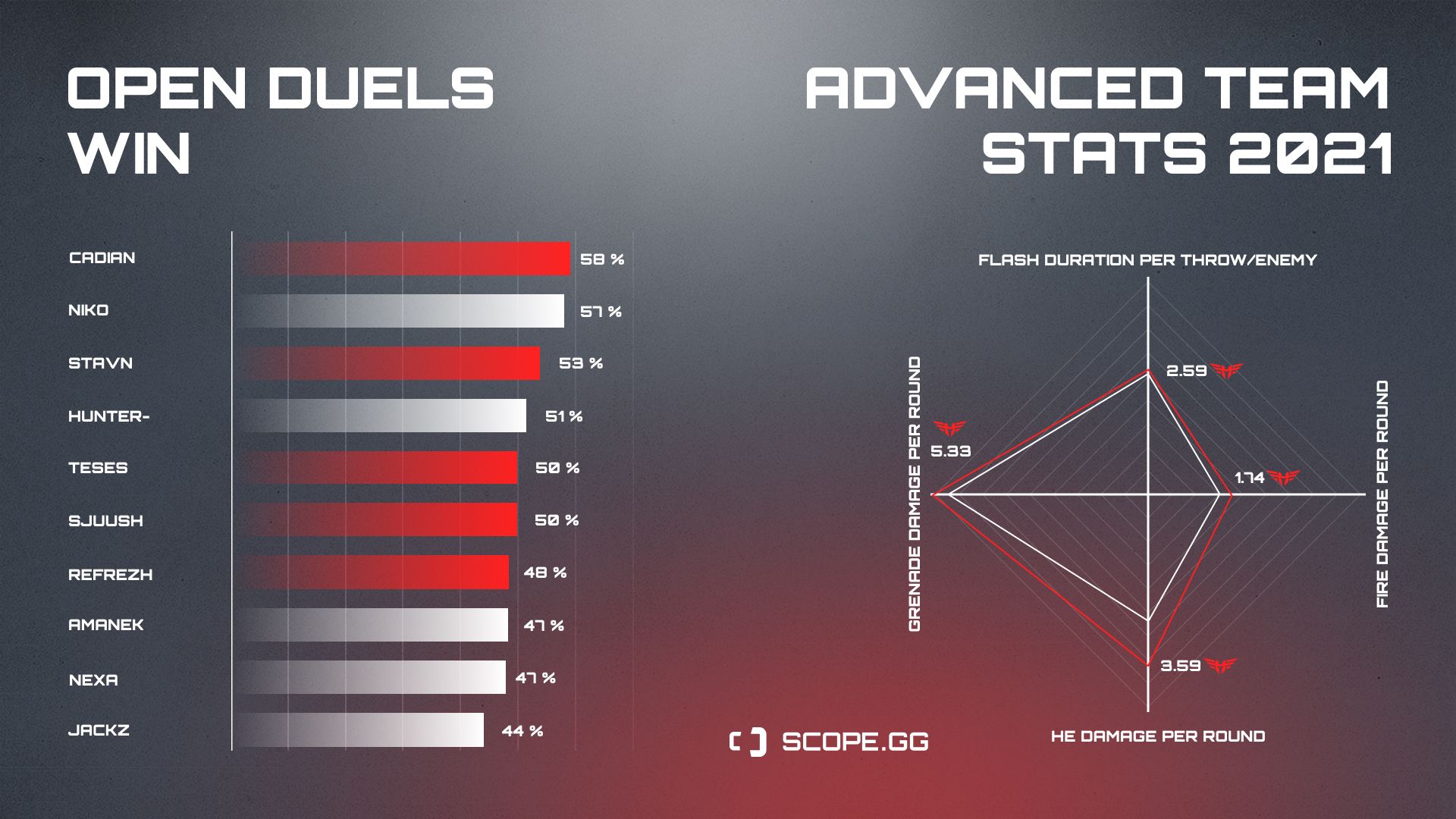 Here are some more funny stats for both teams: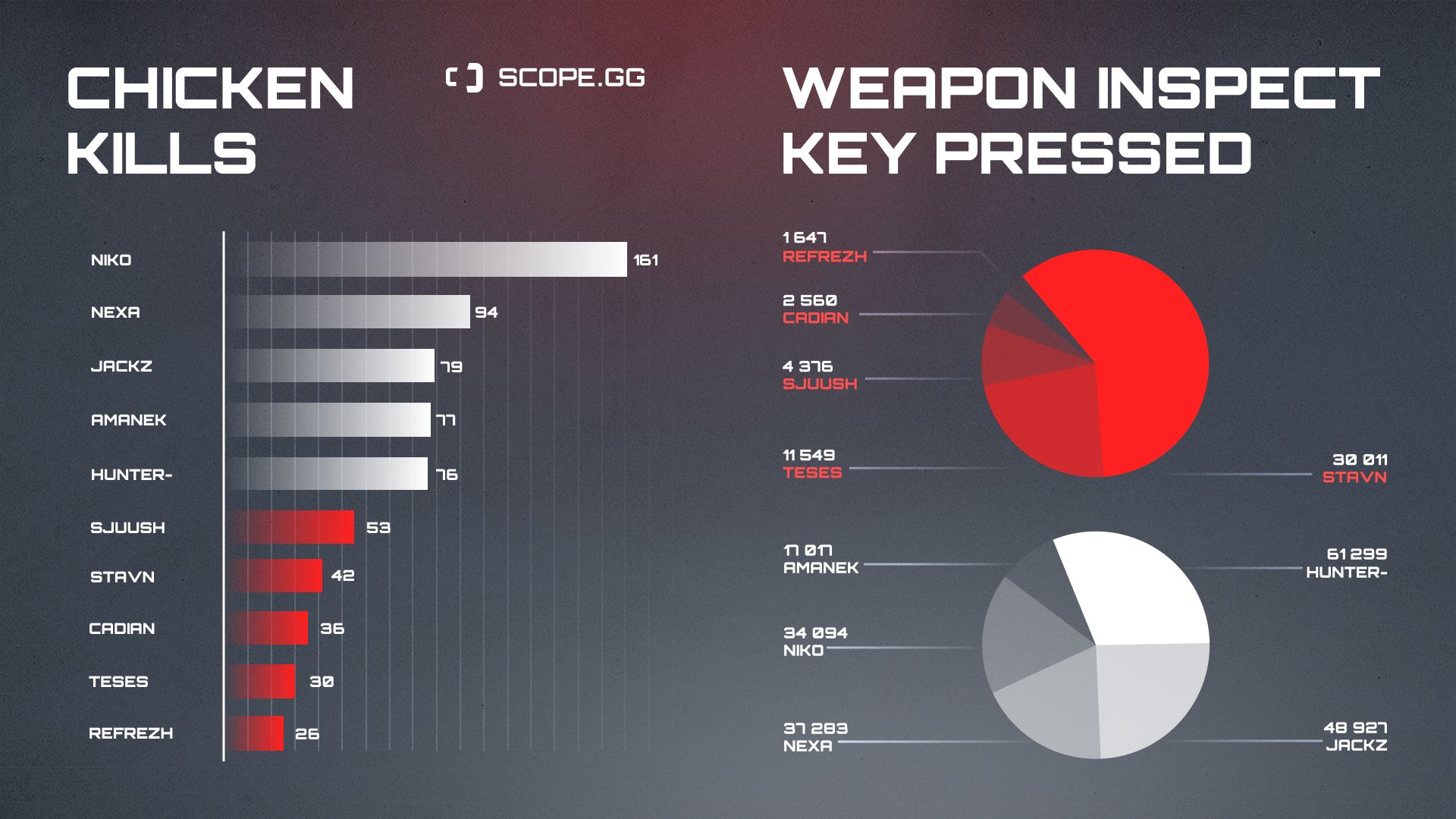 Keep an eye on our CS:GO stats for more useful information