Both teams began their journey from the Legends stage and showed a high level of play, going into the playoffs at Avicii Arena.
Ninjas in Pyjamas were one of the main contenders for the title of PGL Major champions after a convincing victory at the Intel Extreme Masters XII - Oakland. After two wins in Stockholm Swedish team got some real opponents as #1 & #4 teams in the world - in NAVI and Gambit, which caused them some a lot of troubles. After two losses to the CIS teams, the Ninjas left CPH Flames behind in a tight fight and still got a cherished place in the playoffs at the home tournament.
It turned out to be much easier to qualify for G2. The Kovač brothers & Co smashed their opponents, such as CPH Flames, FaZe Clan, Entropiq and went to the next stage with 3-0 on the board. G2 showed a good performance and looked very confident throughout the matches, but they had not yet met any CIS teams and their opponent in play-offs - NIP. This swedish team will be the first serious test for the French-Bosnian team on their way to the championship.
Map Veto - Which maps might be picked or banned?

Based on the teams played by each of the teams, we can assume that the map pool will be: Inferno, Mirage and Ancient, but do not forget that both teams play well Dust 2 and Nuke. So these maps can also be chosen.
If we go into the more detailed statistics on the tournament, then we have to distinguish these players:
• REZ has the best headshot percentage - 18.7%
• dev1ce has the best average kill time - 204 ms
• nexa has the highest Damage Diff / Rounds between all NIP and G2 players -  5.27 units.

At the moment NiKo the most accurate shooter at PGL Major with Accuracy Spotted of 57,1%

Here's some more players' stats for 2021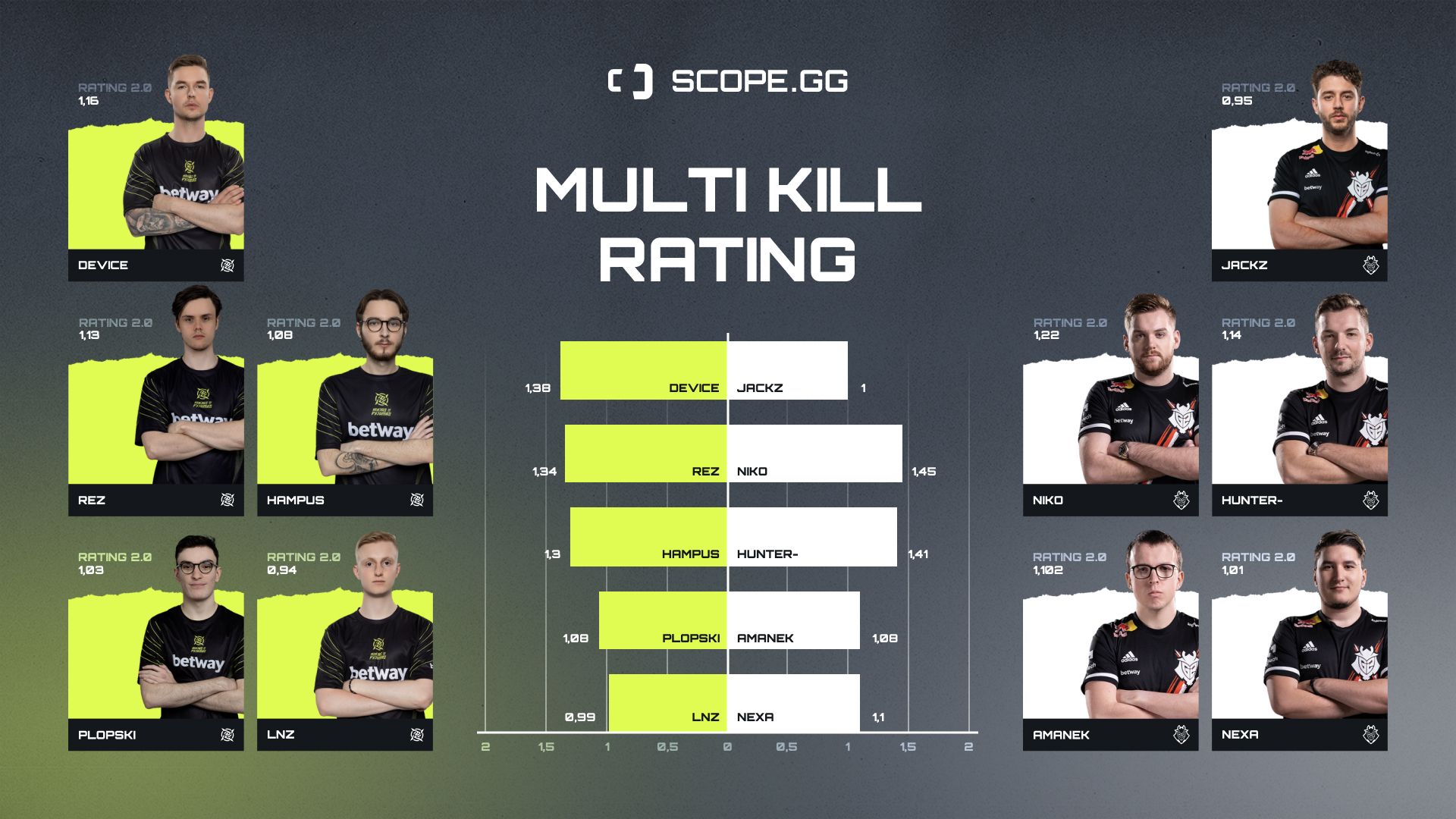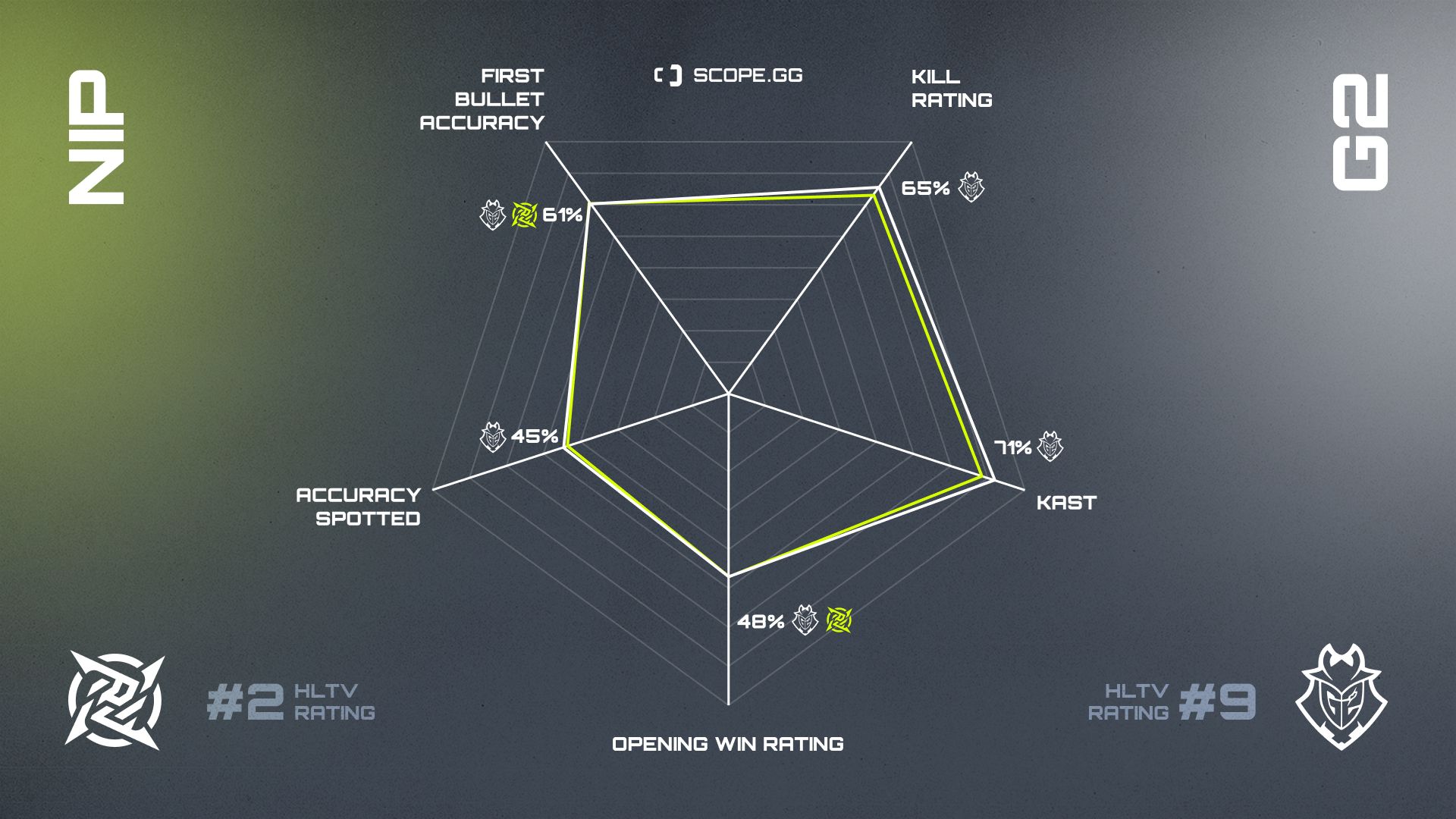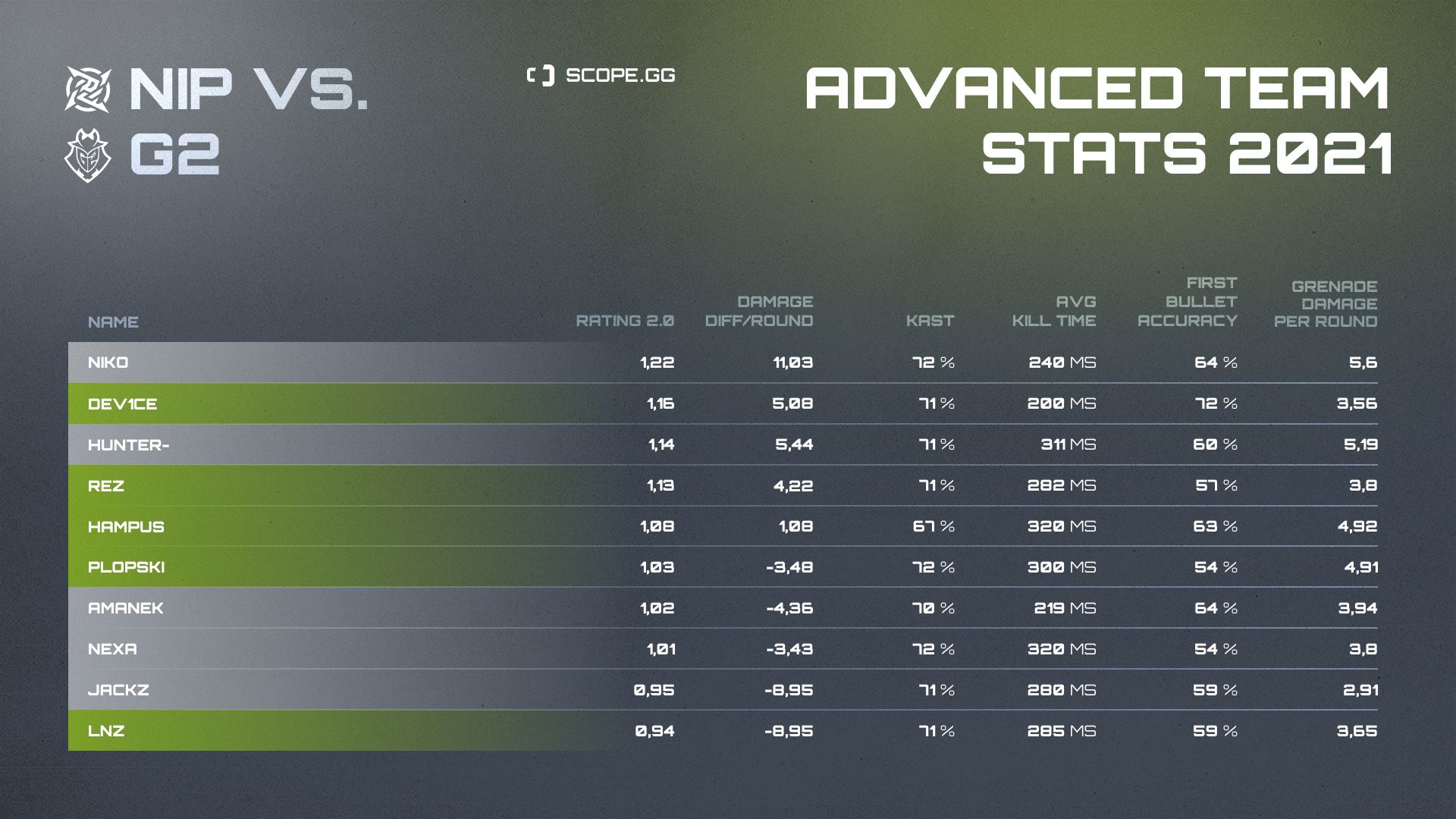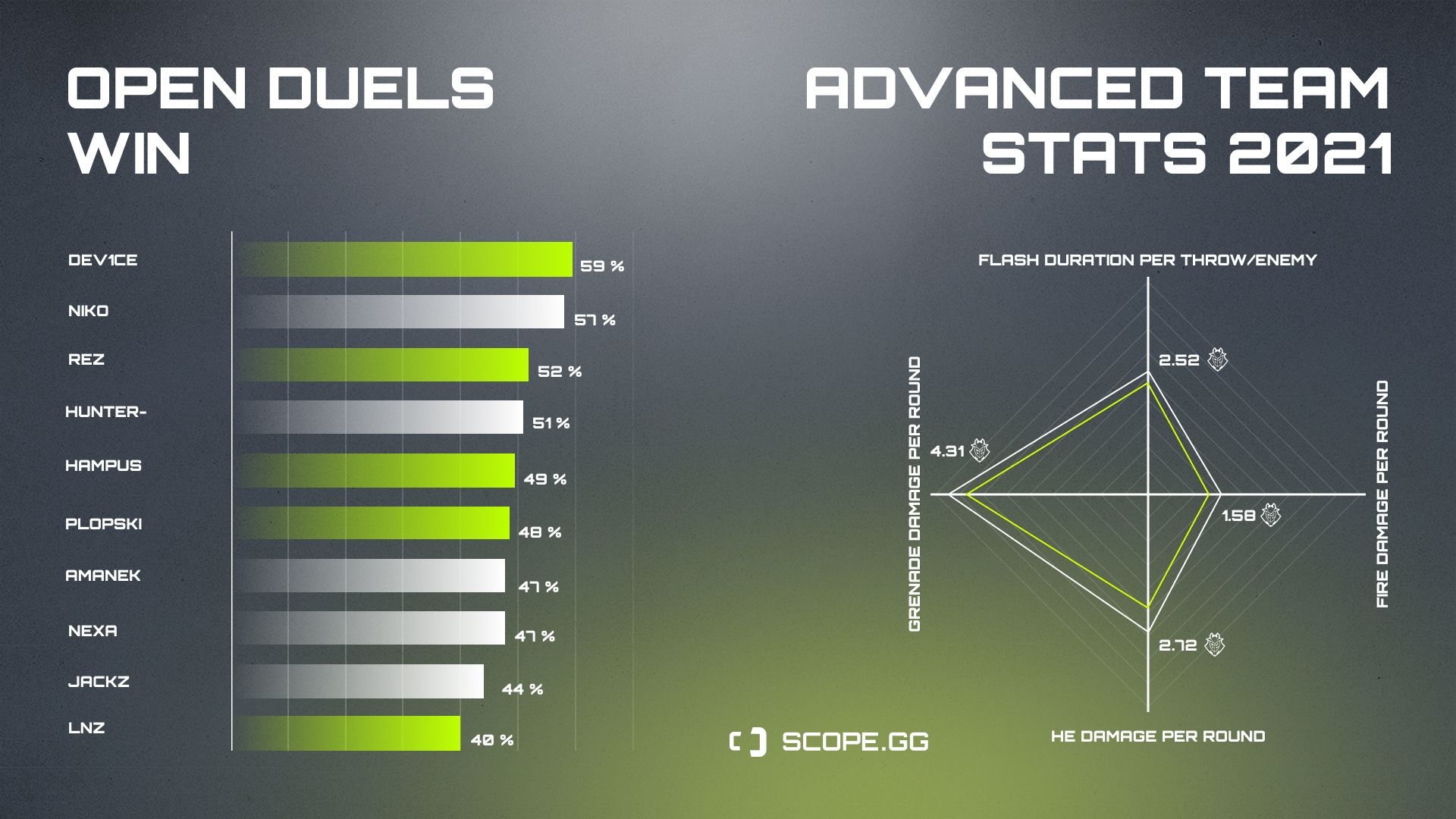 Here are some more funny stats for both teams