This is the time! Looks like we're about to see the fight between two teams that have gone a long way since the beginning of the Challengers Stage. The teams did not meet each other in 2021, but each of them has shown some good results.
Despite the substitute in the roster a few days before the tournament, VP went to the Legends Stage with just one defeat: they lost to FaZe Clan. But in the the next stage, the Bears avenged the karrigan's team. They managed to win the match and qualify to the Play-Off with a 3-2 on the board.
A little harder was the path of the Danes from Heroic. In the Challengers Stage of the Major, they were on the verge of elimination with 2-2 on the board, but succeeded by beating Movistar Riders, the only Spanish team at the tournament. The next match was easier for the Danes. They defended the title of #1 Danish by overcoming CPH Flames and Astralis. The only defeat in the Legend Stage for Heroic was in the match vs. Natus Vincere, one of the main contenders for victory in Stockholm.
Map Veto - Which maps might be picked or banned?

Based on the matches played by each of the teams, we can assume that the map pool will be: Inferno, Overpass, Vertigo, but at the same time Ancient will remain avalaible to peak.
If we go into the more detailed statistics on the tournament, it's important to distinguish these players:
• YEKINDAR - has 56.6% success in first duels (89 first kils in 68 first duels)
• refrezh is one of the most accurate shooters in pistol rounds with 30.6% of chance to kill an opponent
• cadiaN shows decent accuracy - 25.2%
•  In 77.9% of situations, Jame hits his first bullet exactly on target.
Here's some more players' stats for 2021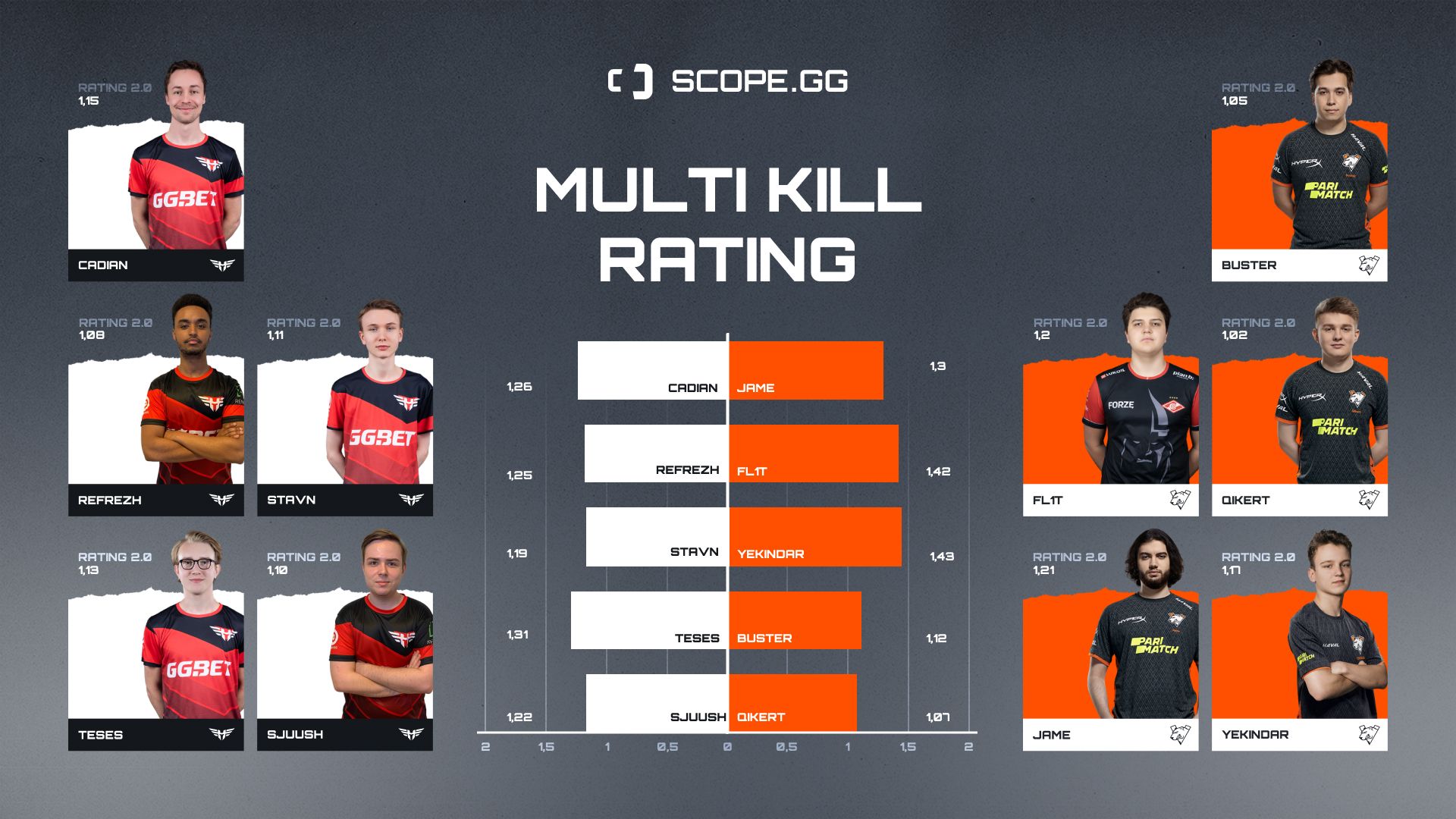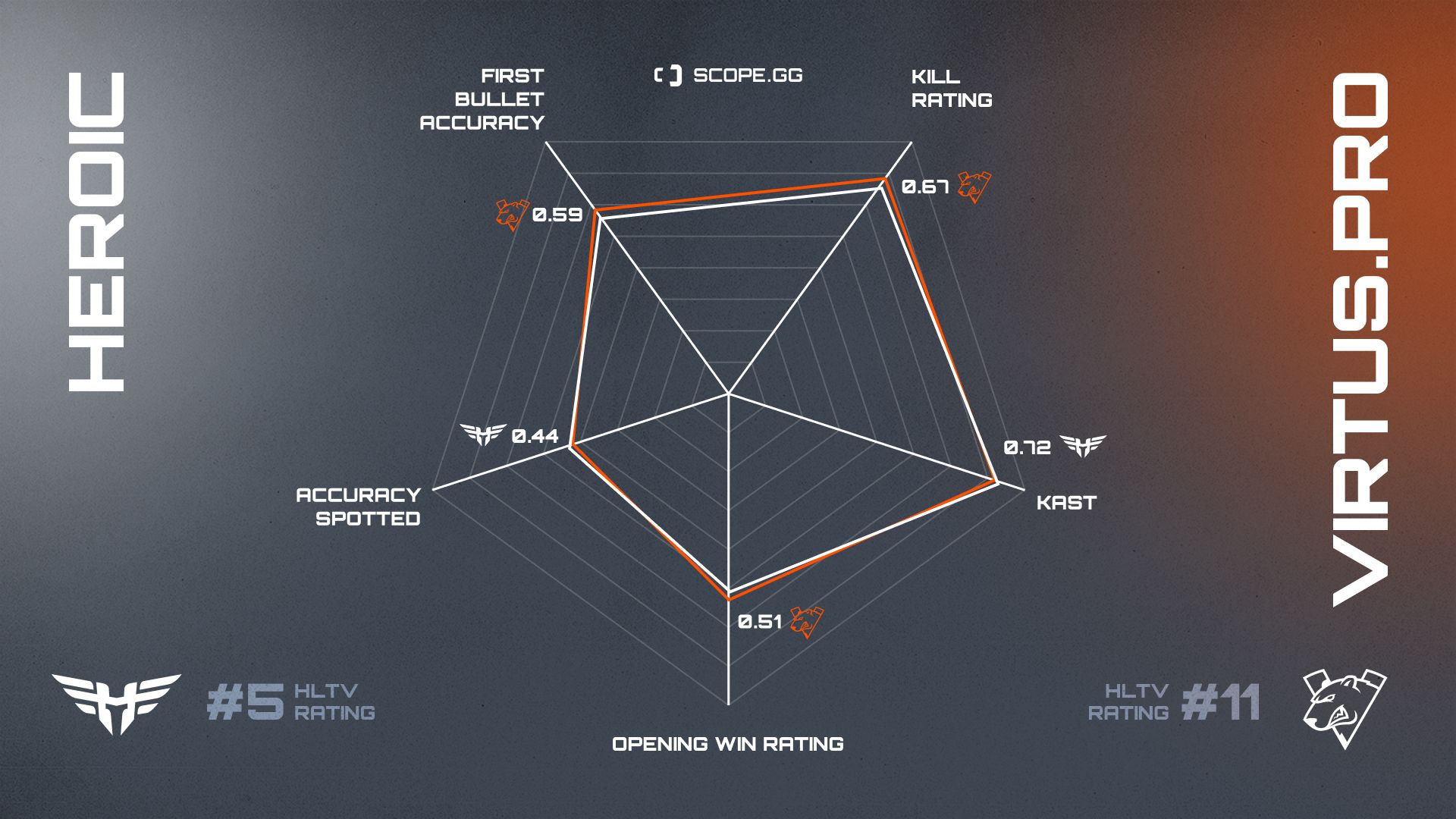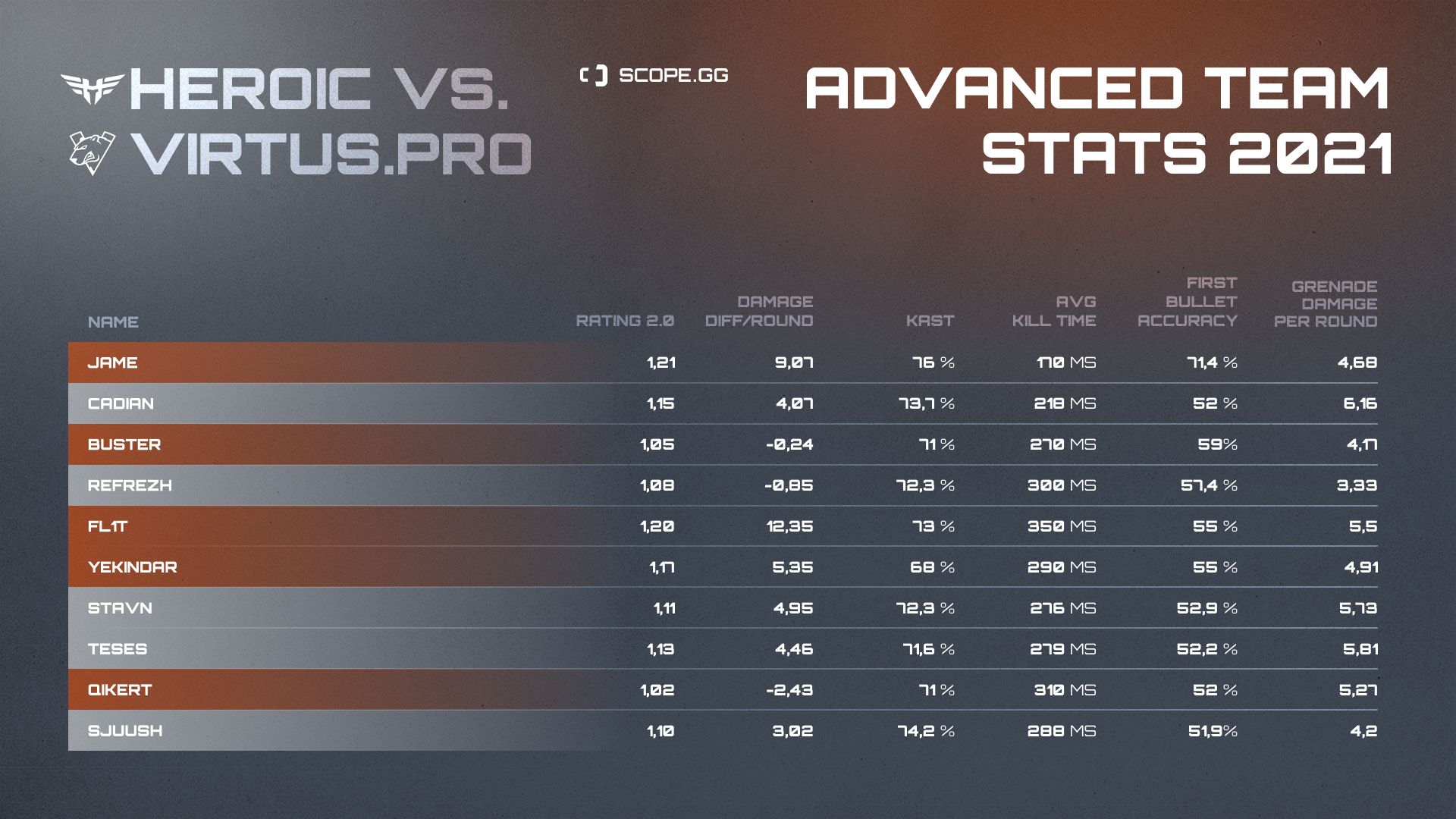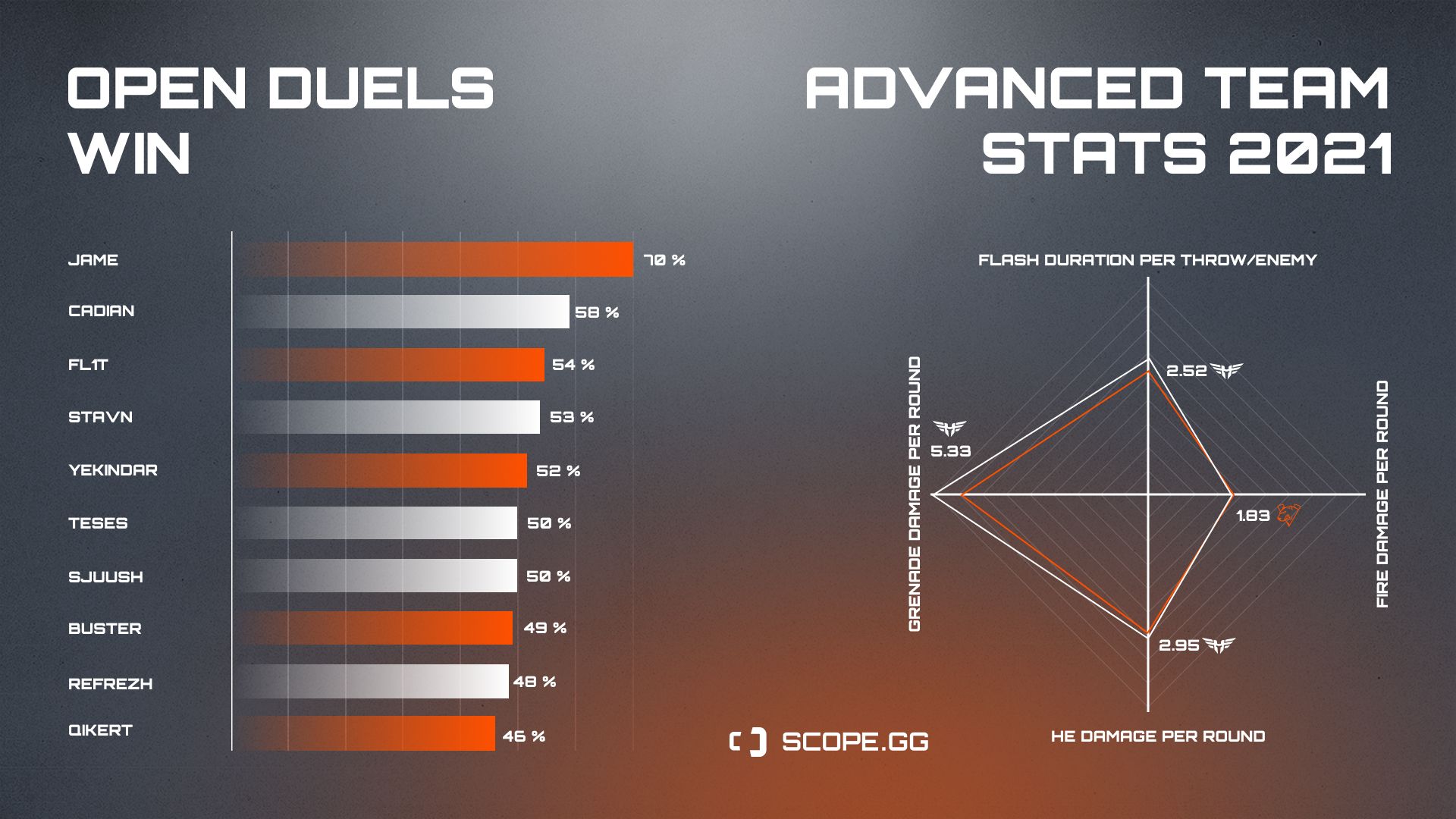 Here are some more funny stats for both teams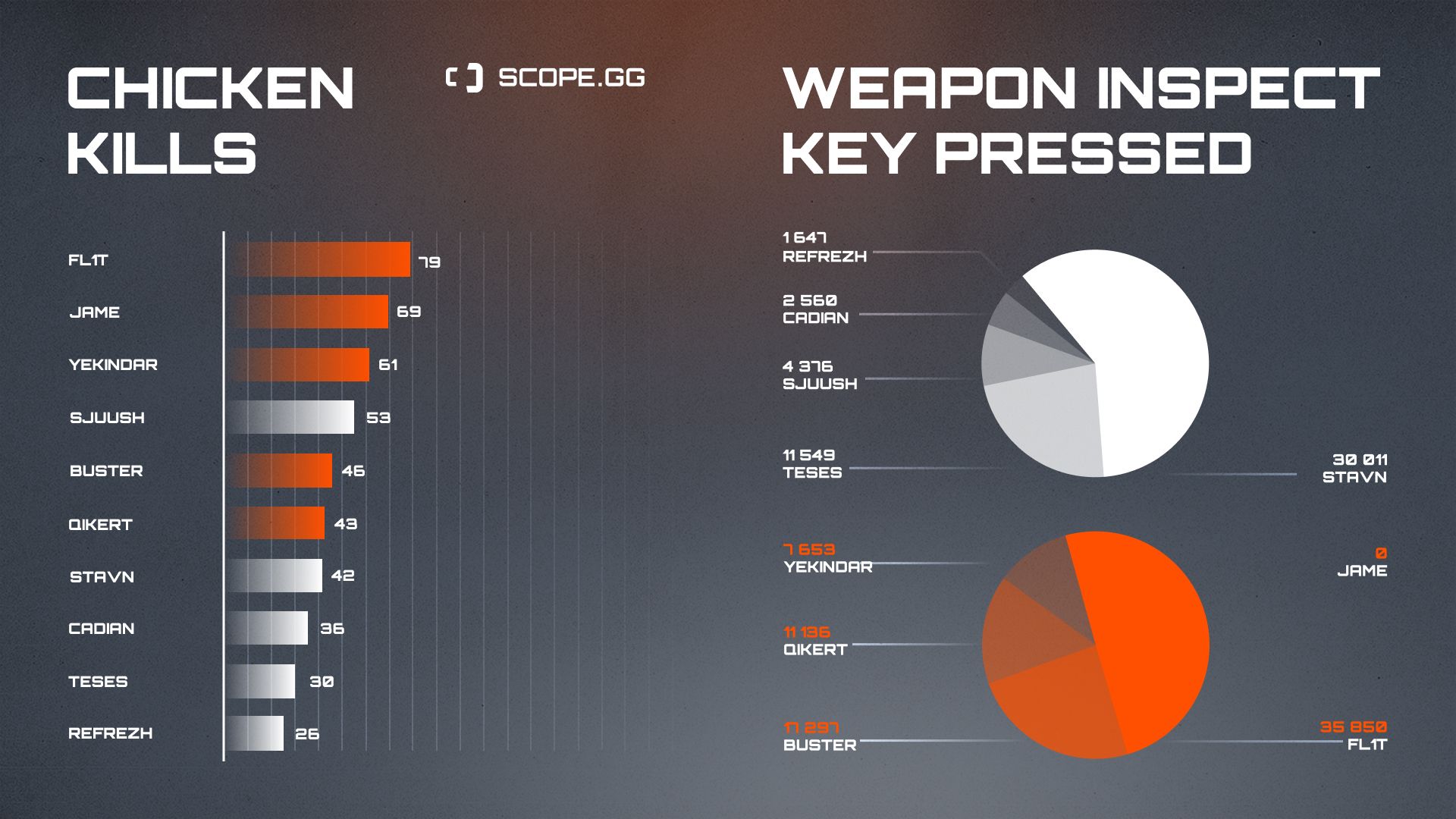 Keep an eye on our CS:GO stats for more useful information