Natus Vincere are one of the favorites for this Major. After an indecisive first half of the 2021 NaVi still managed to hold on to the first place on HLTV rating. Their victories at StarLadder CIS RMR 2021, BLAST Premier: Global Final 2020 and DreamHack Masters Spring 2021 were definitely helpful in maintaining their supremacy.
Comparative statistics of the whole team by multikill & survival rating. The best player of 2018, #2 in 2019 and #2 in 2020, s1mple doesn't show any weaknesses, being the undisputed leader with a monstrous 1.70 multikill rating.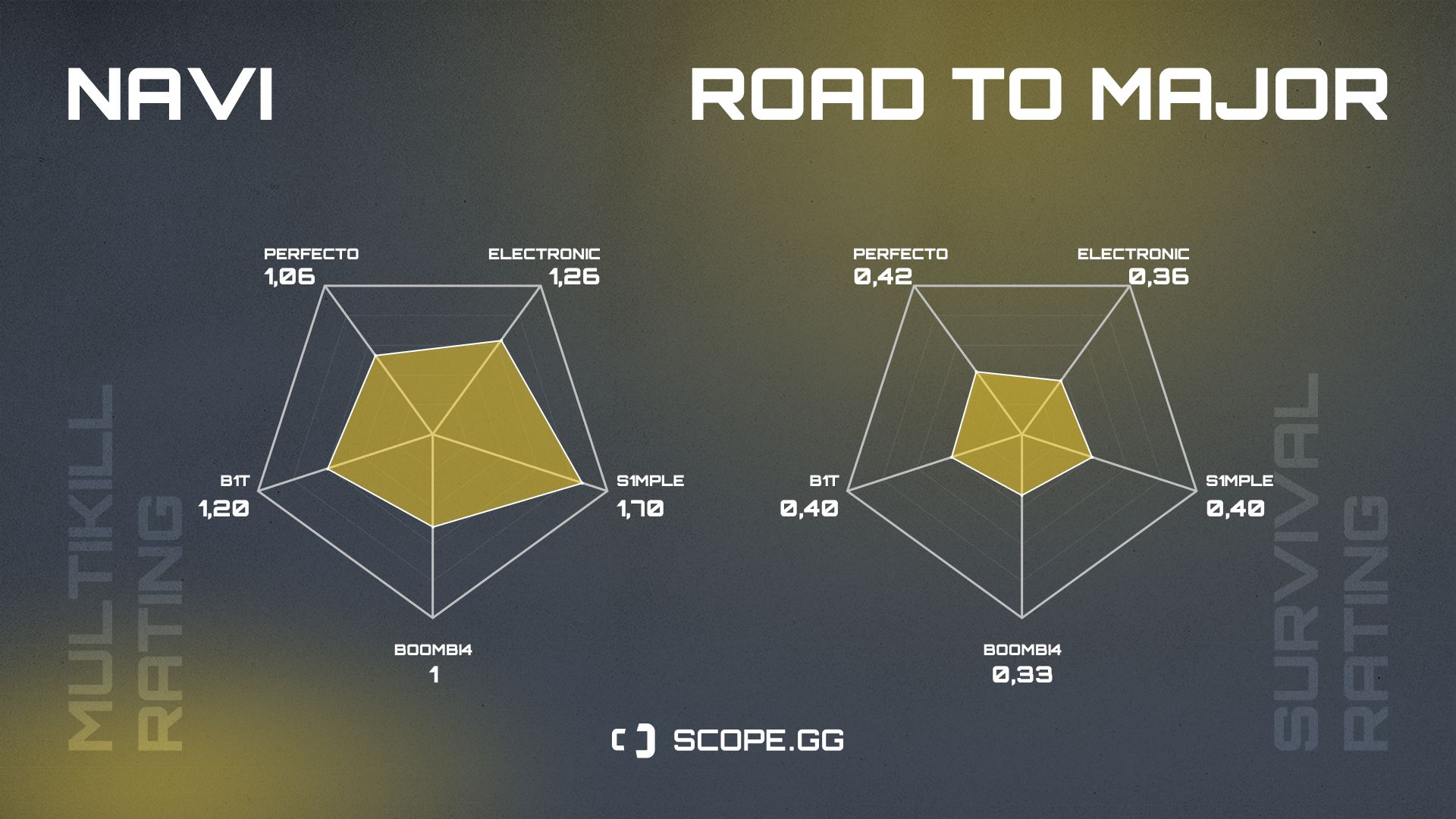 Comparative statistics of all players in 2021. NaVi has one of the highest grenade usage values - 84.9% out of all grenades purchased. s1mple's overall rating of 1.36 throughout the 2021 is also worth noting out.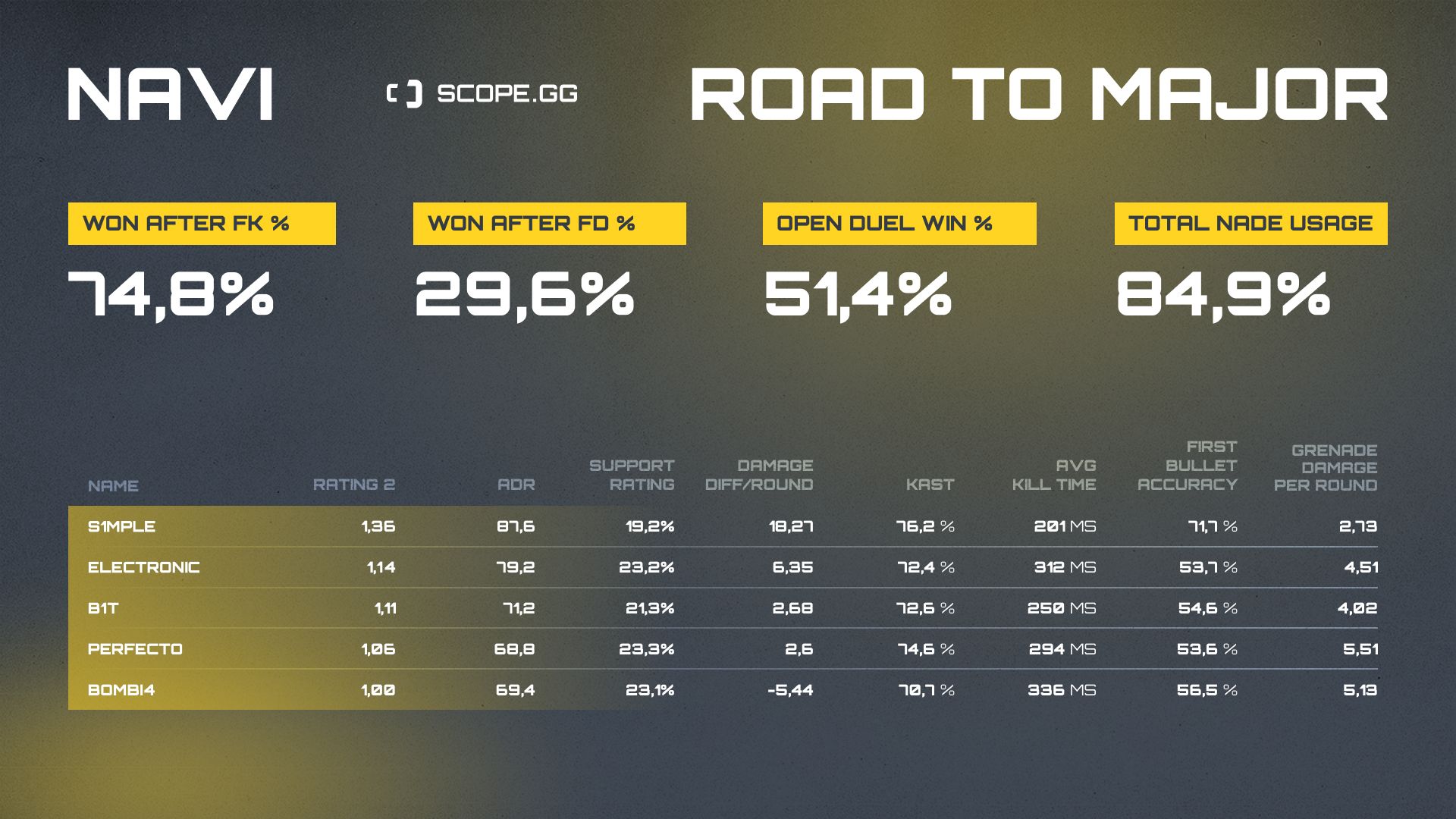 Oleksandr has a high 18.27 DD per round rating, only the NaVi's captain has a negative value here.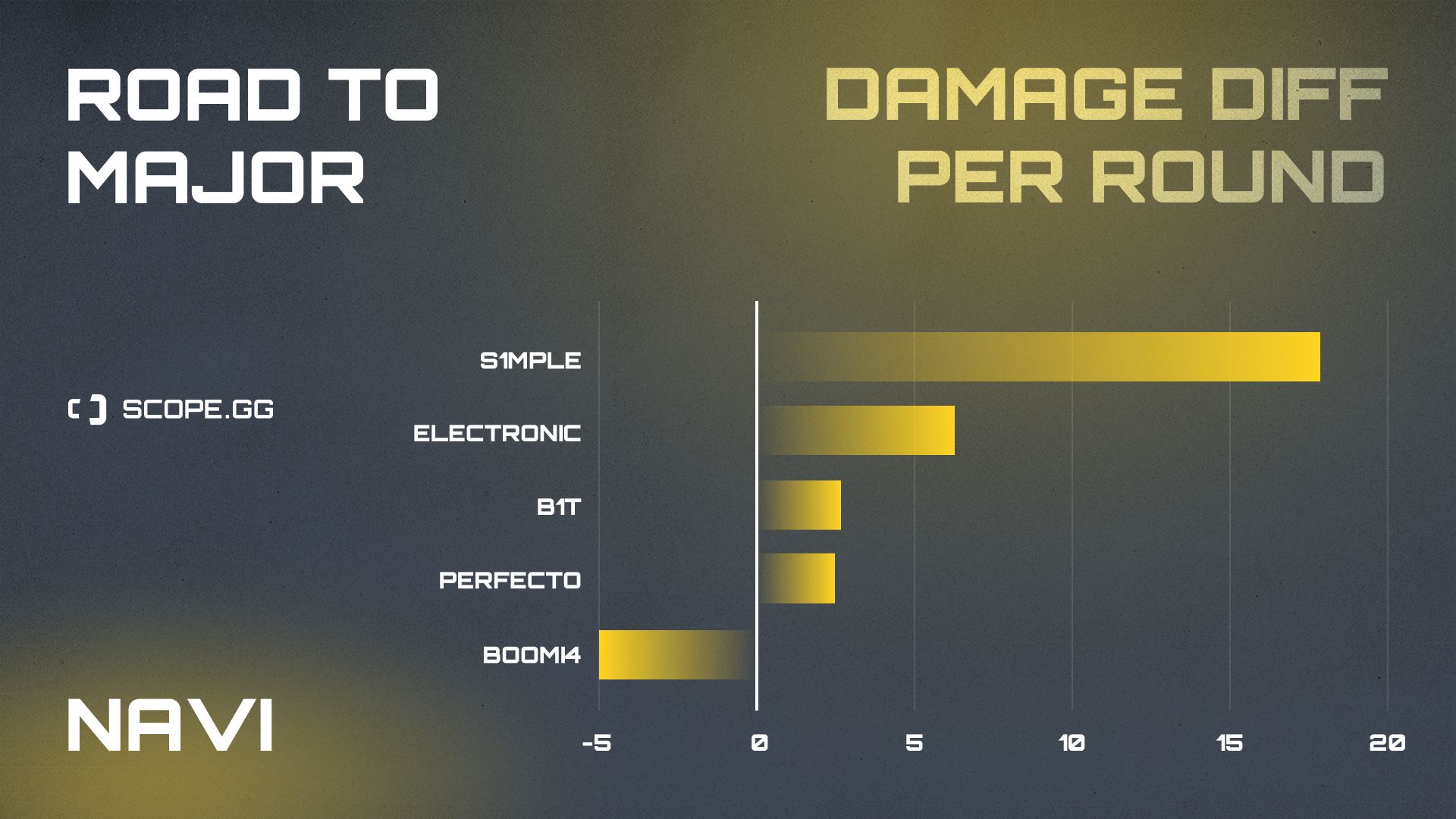 B1t aims at the head better than anyone else in a tournament with 24.7% accuracy (headshots out of all hits), but no one can compete with s1mple's first bullet accuracy of 71.7%.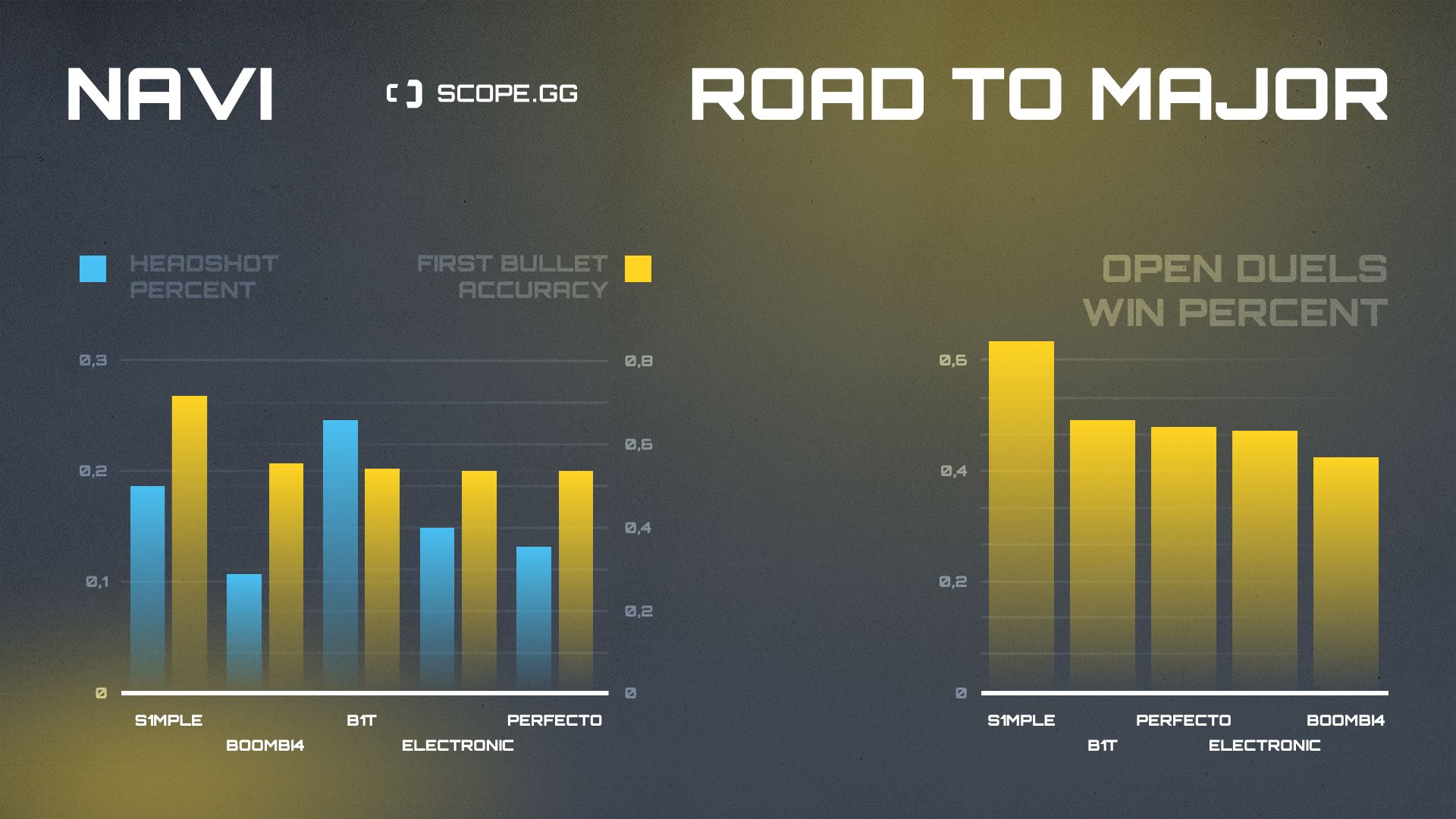 Electronic loves his skins more than anyone else in his team, he inspected his weapon 52 259 times throughout the year, that equals 241 959 seconds or around 67 hours, while boombl4 did it just 8000 times. Perfecto makes more mistakes than everyone else by unnecessarily armor replenishment. b1t is the best. That's not the statistics, that's just our opinion.