Another CS:GO Major is in a full swing. We decided to compare 'the best' and 'the worst' to show you a quick statistical review for the Challengers Stage. Are you ready?
We start from the best player of the Challengers Stage at Major - @degsterof. Abdul helped his team (Team Spirit) to qualify for the Legends stage and managed to show an insane performance during 5 maps he has yet played.
The numbers speak for themselves.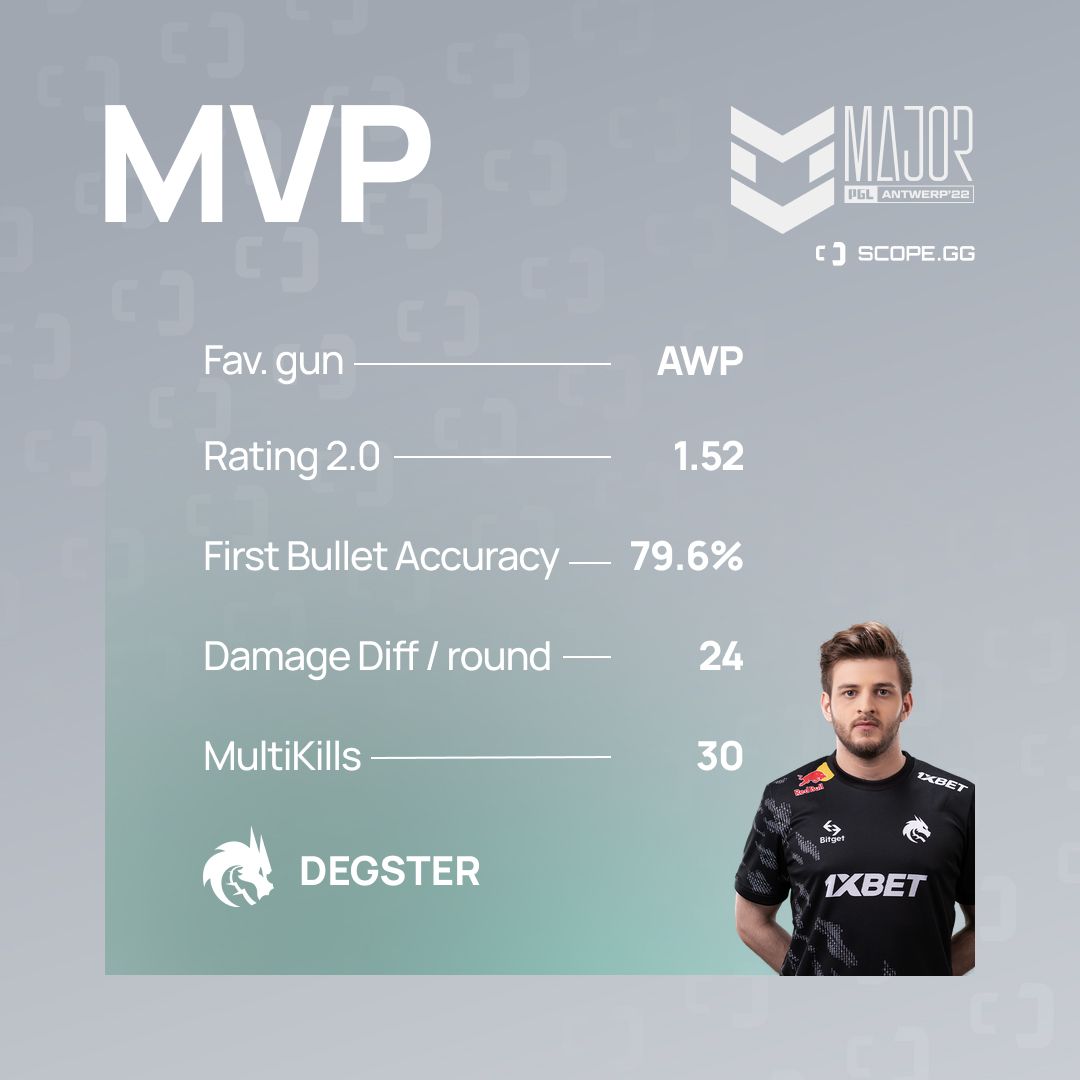 We also compared the snipers of all teams participated in the 1st Major's stage to understand who was the best one by TTK (Time To Kill) ratio. Here are the results.
Here are the quickest snipers of the Challengers Stage (the best Time to Kill):
1. @farligcs  – 170 (ms)
2. @w0xic  – 181 (ms)
3. @FalleN – 183 (ms)
Time to get some fun!
We have also created a funny Suicide Squad of the PGL Major Antwerp Challengers Stage. Here, we have collected the players who made some unforced mistakes. So, look what do we have here!

Marcelo Cespedes unfortunately died from the fall damage in one of the rounds.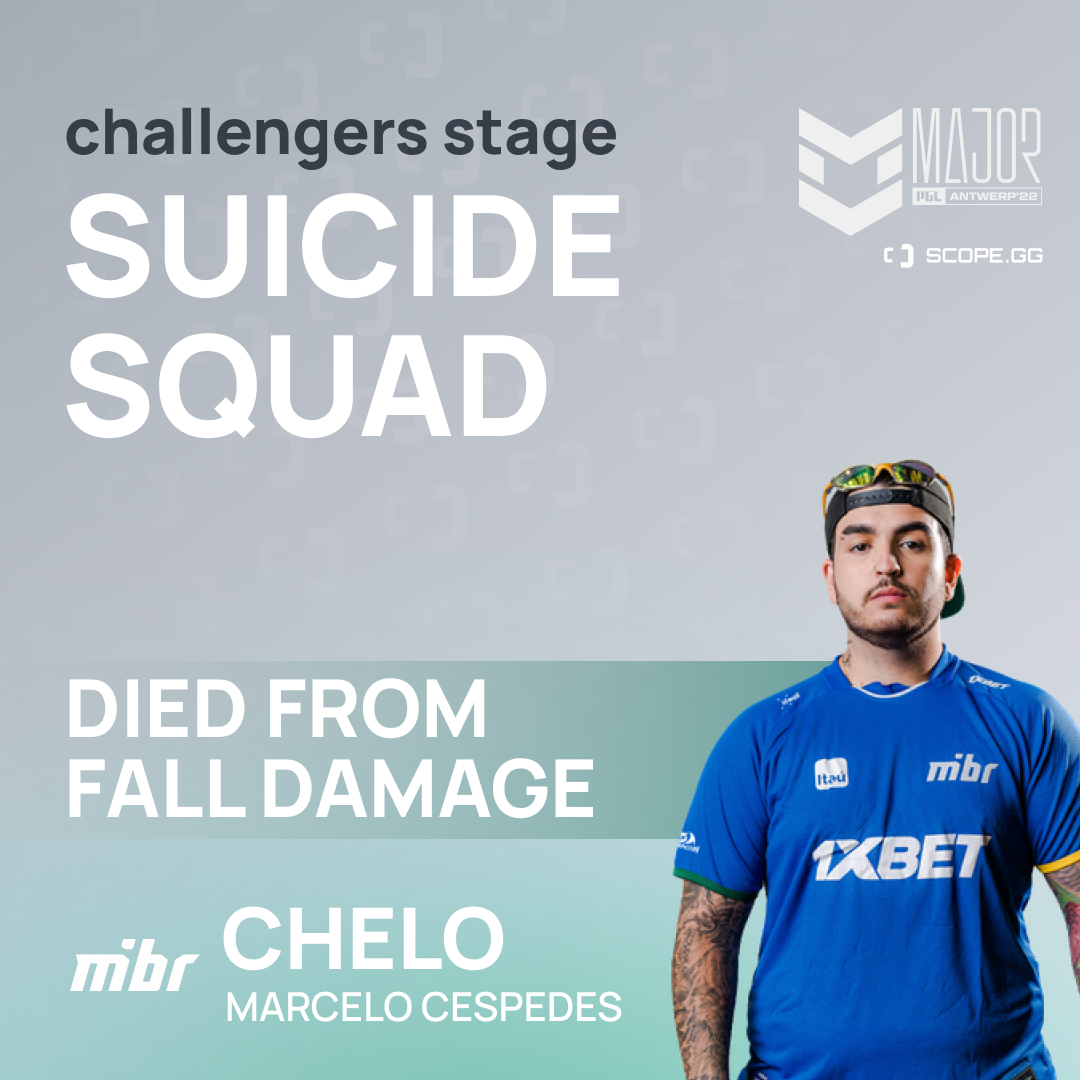 Özgür Eker didn't escape the bomb, which killed him twice.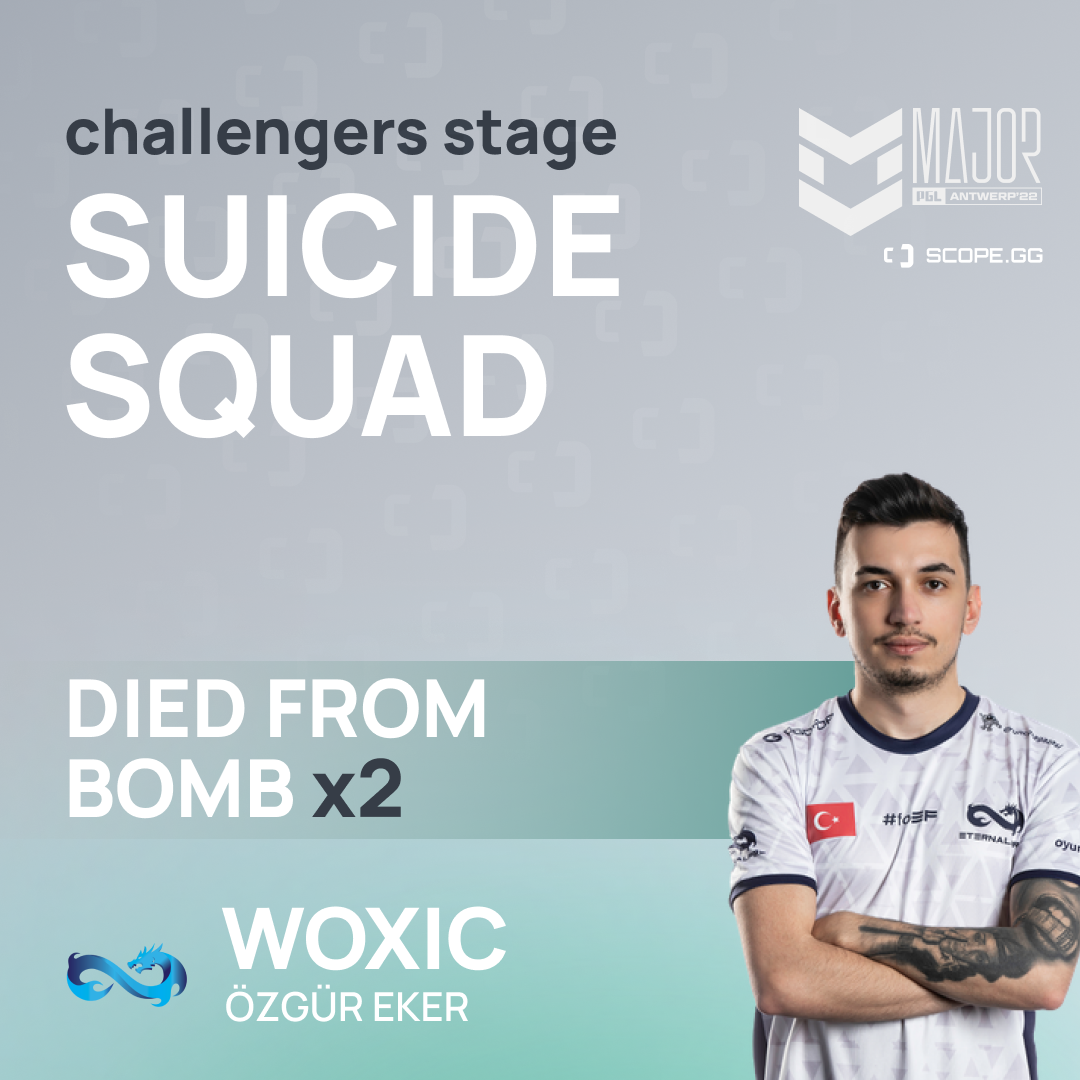 Matheus Anhaia just died from a self-flash. We hope he needed to save his teammate.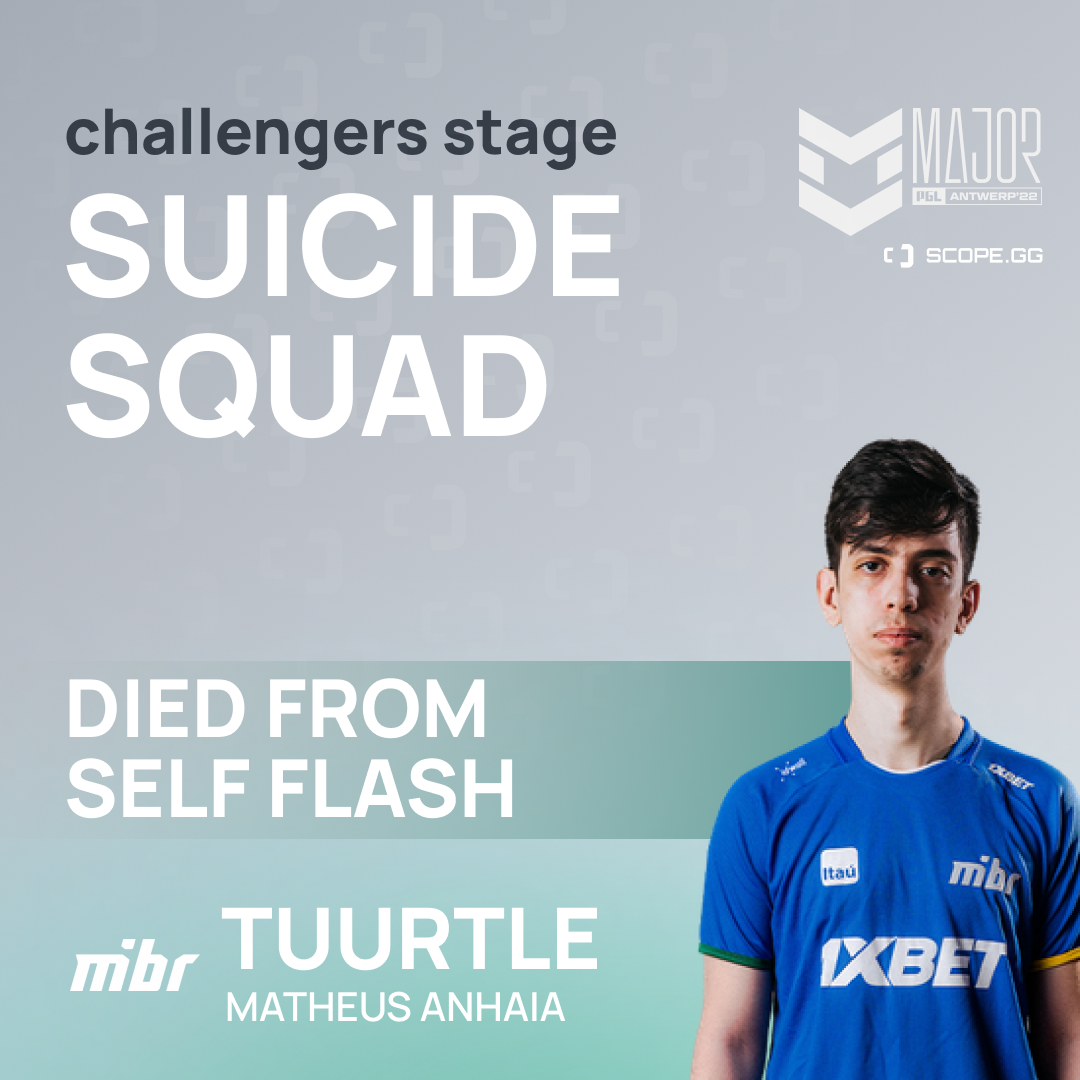 Aleksandr Zagodyrenko blinded his teammates 42 (!) times. Be careful and don't do these mistakes. You can check all of them in your every match on SCOPE.GG by just click on the Performance tab.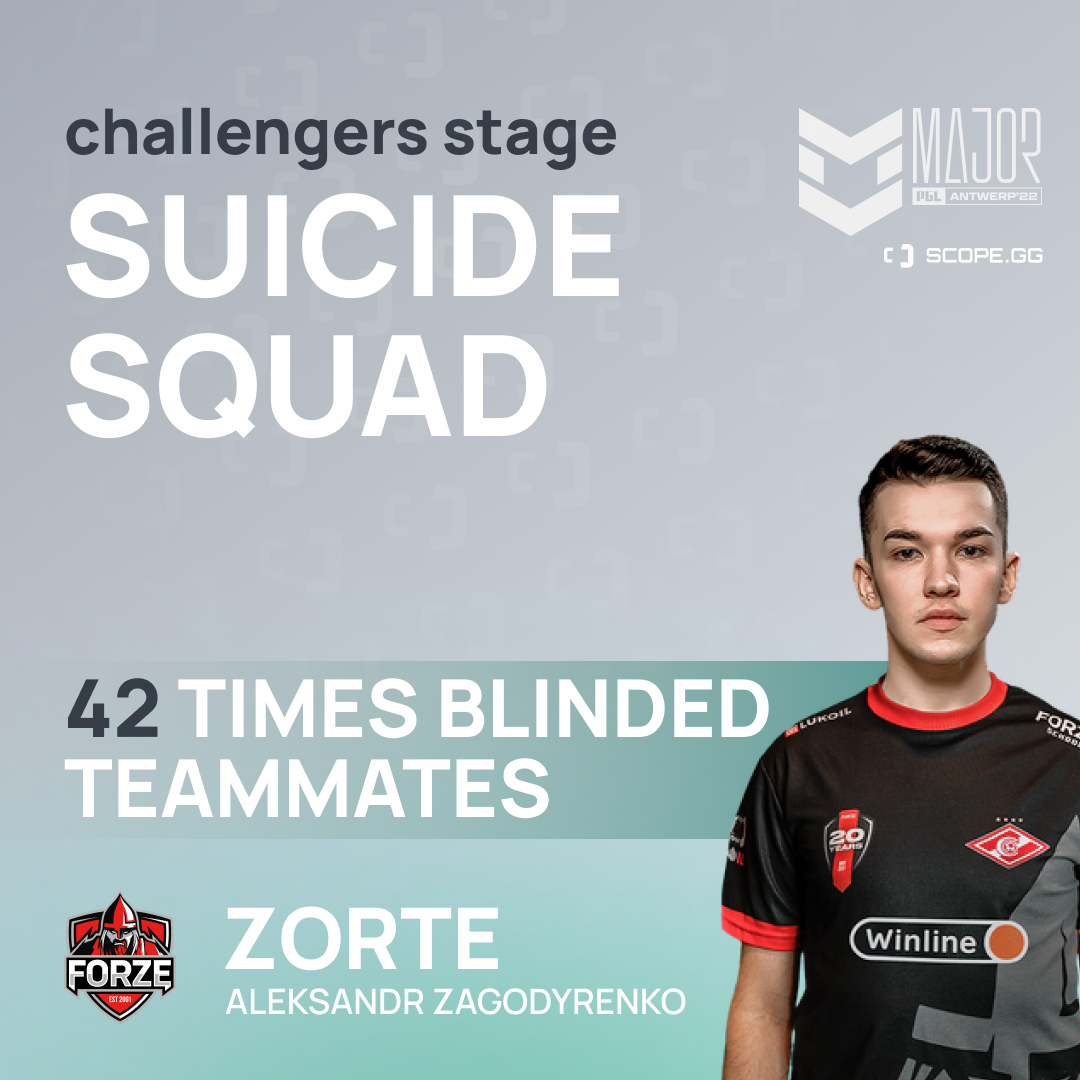 Lukas Rossander couldn't handle this nade for a long time. He managed to die with the nade in a hand 6 times.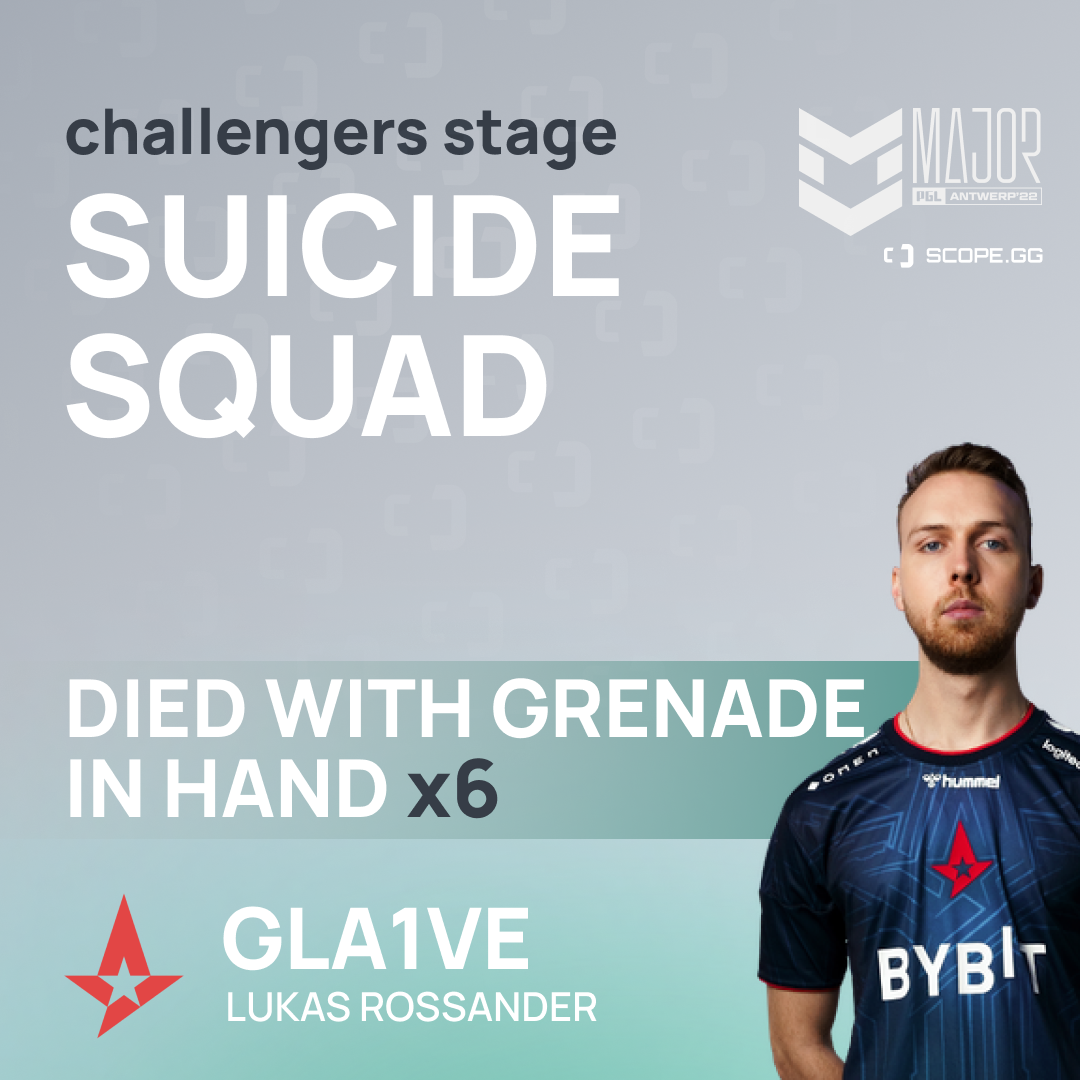 This is it! We hope you liked this funny & interesting stats about your favourite players.
The Legends stage is starting tomorrow! Don't miss your chance to enjoy the best CS in the world. We will deliver some more stats during the Major in our Twitter & Discord. Subscribe to be the first to check it!