Boys & girls, silvers & global elites, your time has come!  While we wait for a new event in CS:GO, SCOPE.GG has decided to bring you an exciting third-party operation.
What is it?
Surely the operation is related to our lovely chickens!
First of all, Operation "Fried Chicken" is totally free. All you have to do is to sign up at SCOPE.GG so we could track your stats and press the "I Participate" button on the landing page.
Operation "Fried Chicken" is a special SCOPE.GG event with daily challenges. If you reach the top in one of the challenges – you will get an award.
Additionally, there will be a couple of prizes for all participants of the operation despite your results!
The event starts on the the 23rd of September, 20:00 CET
Challenges
Operation "Fried Chicken" consists of 5 days and 15 challenges.
If we divide it, we get 3 challenges per day. EZ!

You can complete challenges by playing matchmaking games or FACEIT matches.
Note 1: playing FACEIT matches it has to be matchmaking games, not closed hubs.
Note 2: Matchmaking games in CS:GO have to be in competitive mode.
Awards
Challenges are nice, but what about prizes?
For winning each Operation "Fried Chicken" challenge you will get beautiful skin!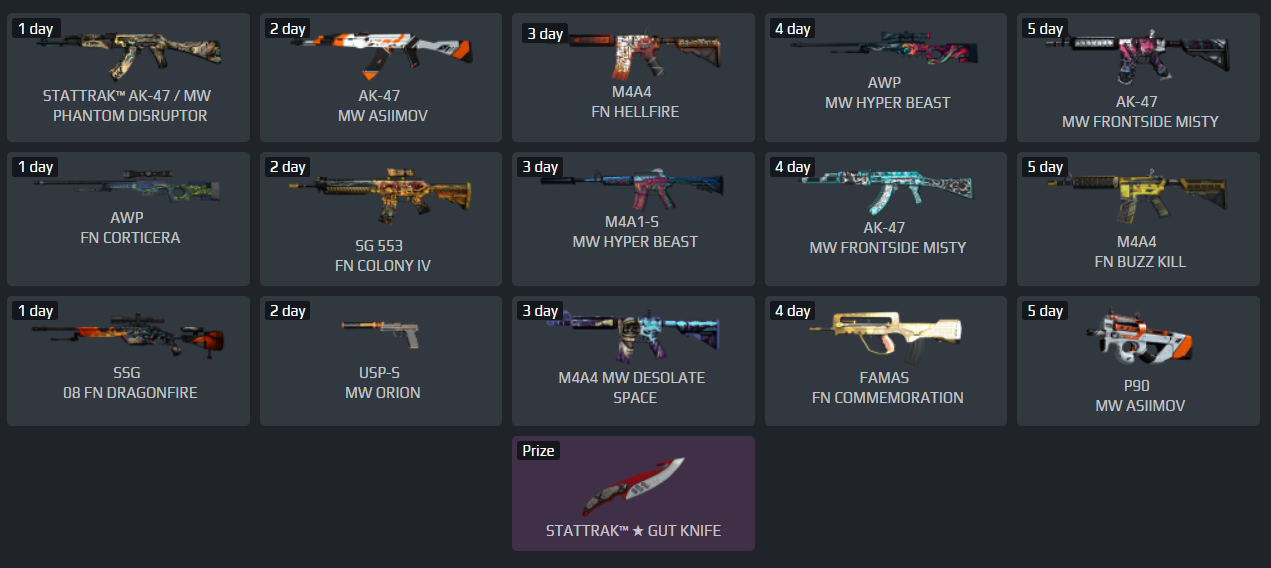 Skins are attached to a particular challenge.
For example, if you win the 1st challenge of the 1st day, you will get ST AK-47 | Phantom Disruptor MW and you can't ask for a replacement.
Prizes for all participants
At the end of the Operation "Fried Chicken" everyone who took part in it will be granted with a small prize.
Which one? Well, it's a surprise!
Also, we will hold a giveaway amongst all the participants. And the prize is… Gut Knife | Autotronic MW ST!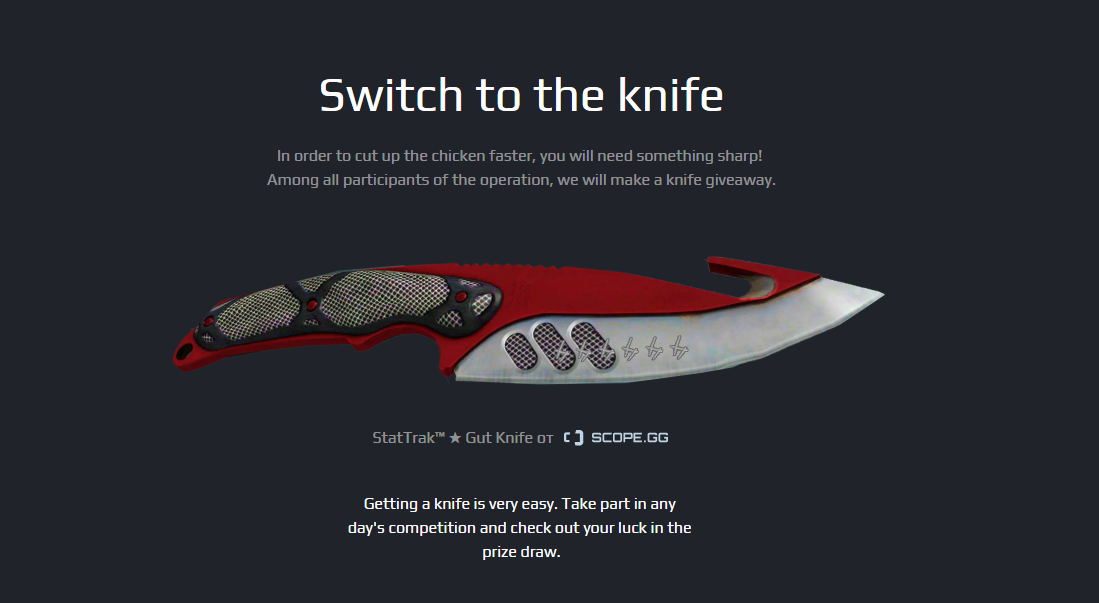 It will be L E G E N D A R Y!
Good luck for all participants and stay tuned, follow us on social media: