The Bears played 163 maps in 2021 with the best result at cs_summit 7 - 1st place. A few days before the tournament, VP announced a replacement for this Major, Evgeny 'FL1T' Lebedev will replace Sanjar 'SANJI' Kuliev in the VP's roster.
Comparative statistics of the whole team according to the multi-kill & survival rating. It is worth noting that Jame's survival rating is 46%. Jame becomes the 2nd best player at the tournament by this rating.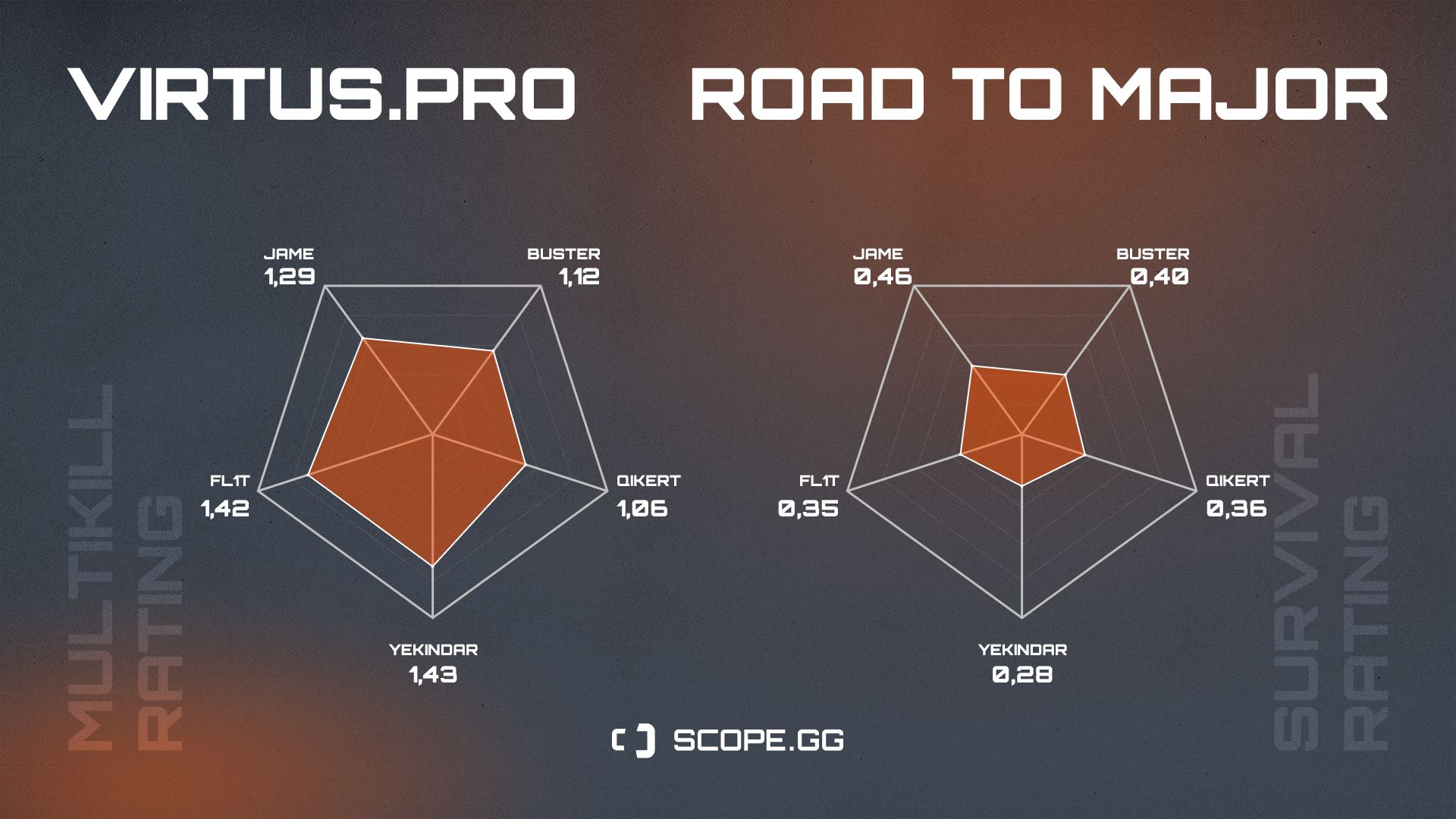 Comparative statistics of all players for 2021. Team captain Dzhami 'Jame' Ali has an impressive average kill time of 171 ms.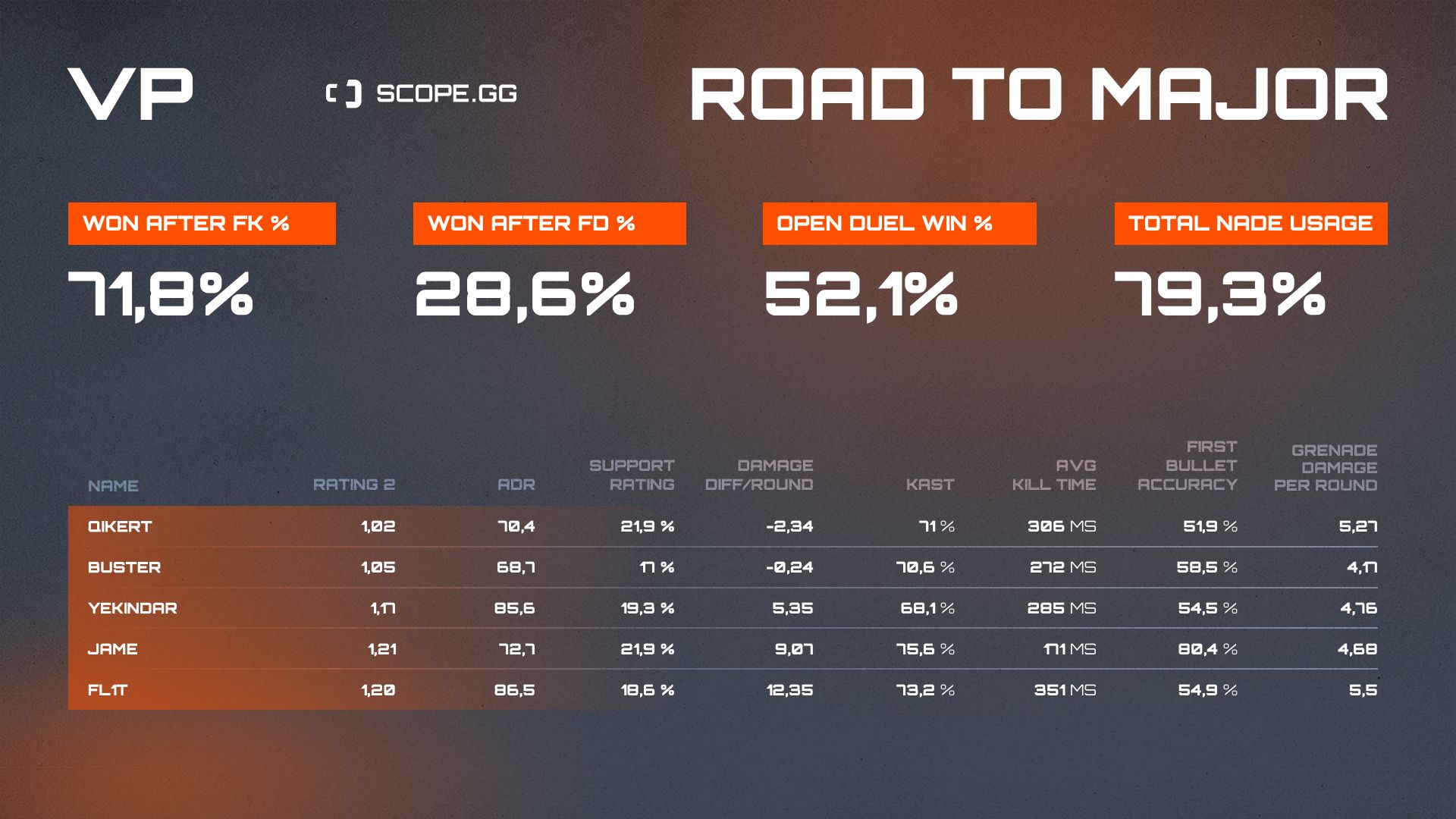 3 players at once have a positive DD. By the way, the new team's member - FL1T - gets the 1st place in the list.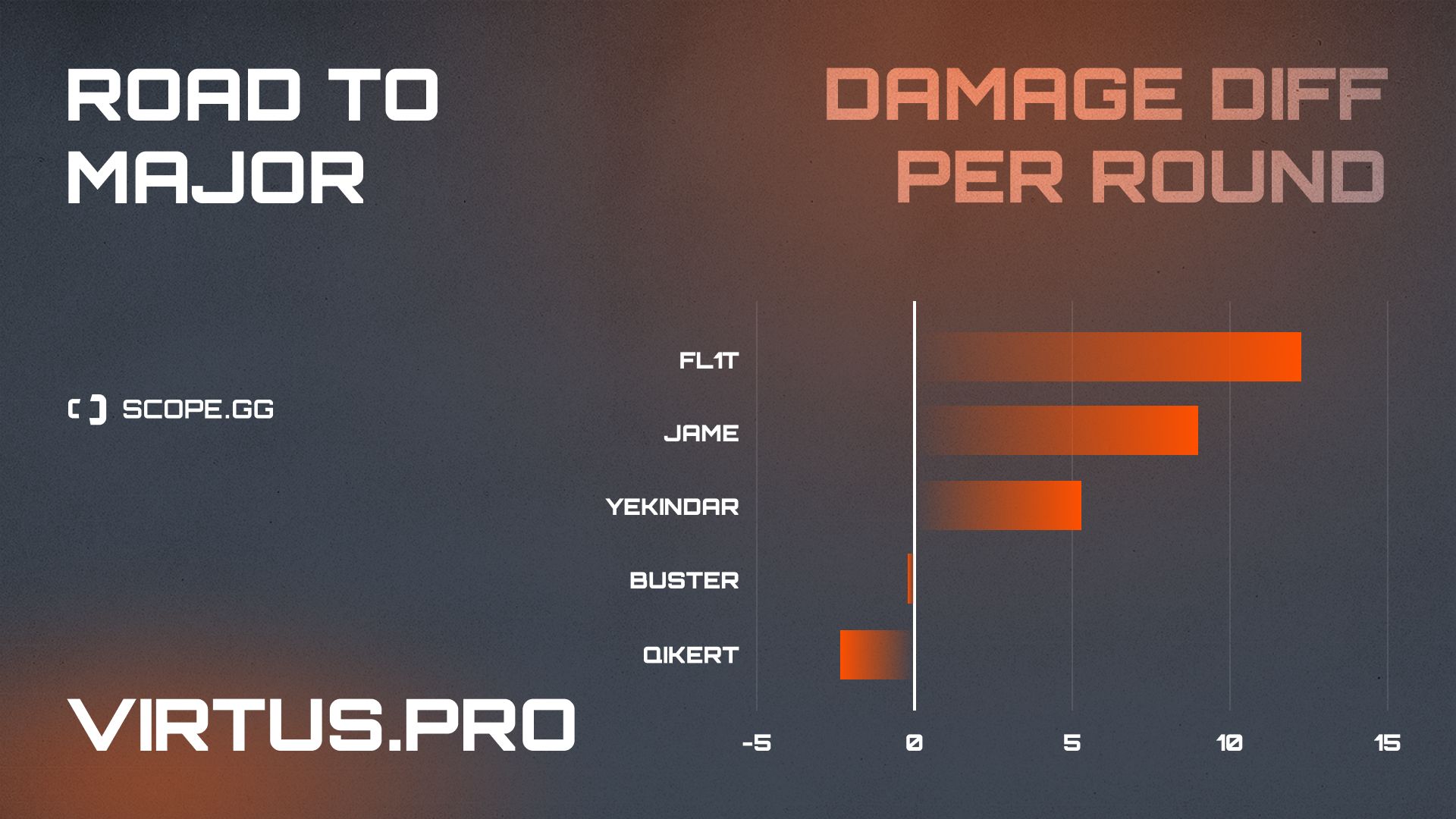 Jame is the second best player in the first duels at the tournament and the first in his team.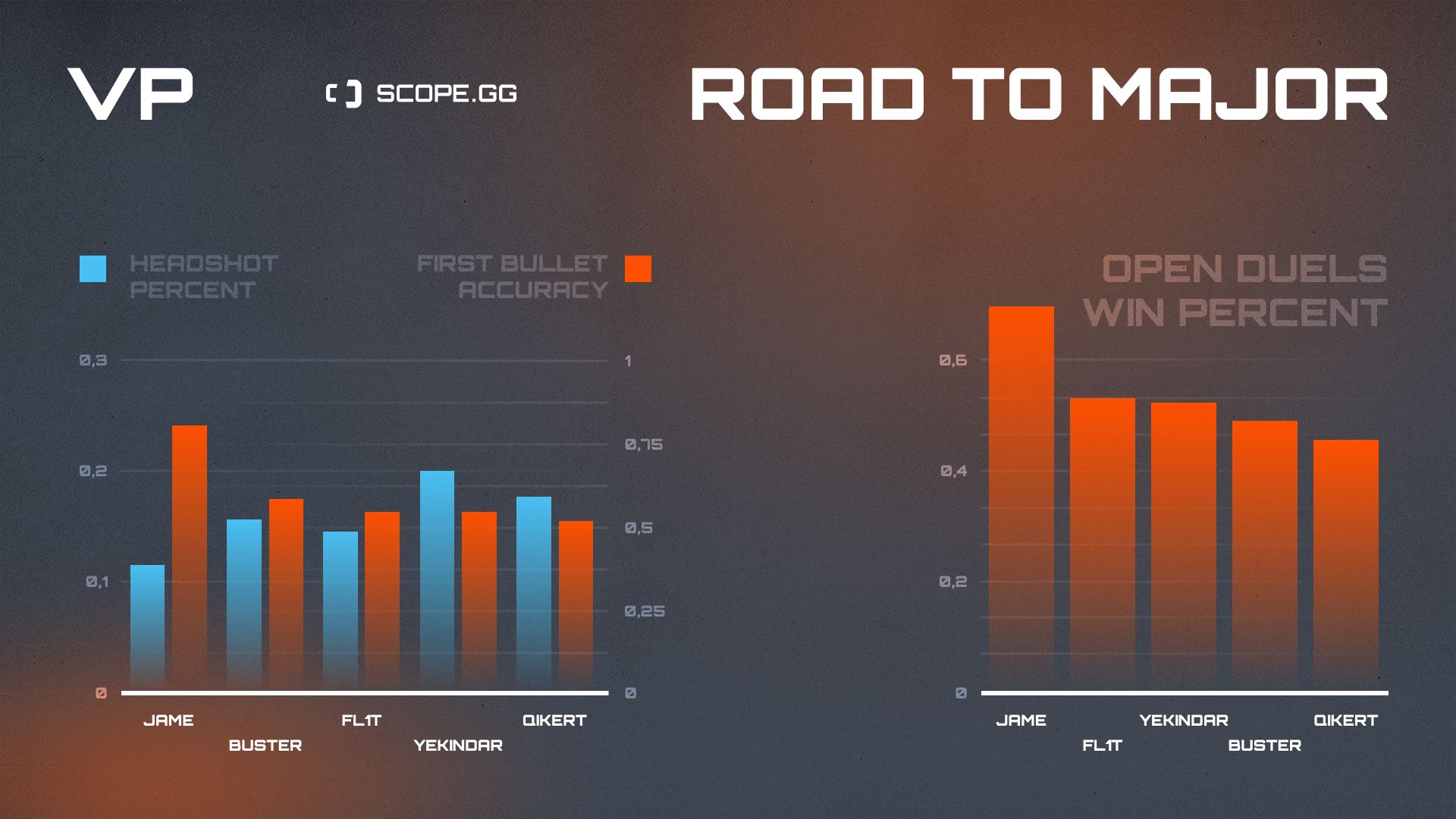 YEKINDAR and qikert have a perfect control over their economy. They didn't make any mistake when re-buying armor, while buster and Jame together made 184 economical mistakes (equivalent to $184,000 or 39 AWPs).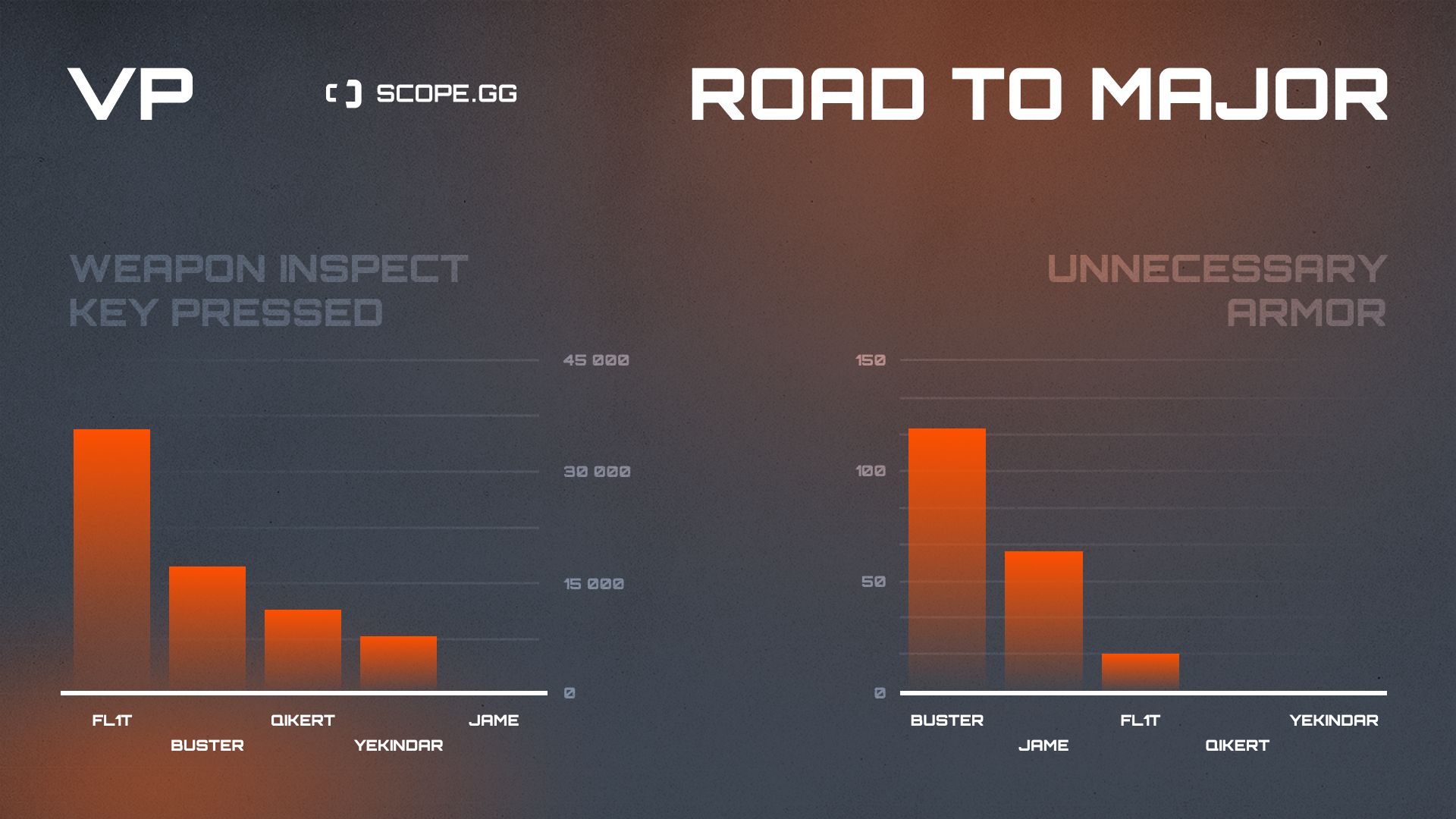 Click the link down below to check the full list of the Major teams and their stats in 2021 - https://blog.scope.gg/stats/