In 2021 Sharks took first place at Dreamhack Open September 2021 South America. Here you can check the complete team's statistics:
Sharks have played 117 maps throughout the year 2021. Currently they're placed as top 177 according to HLTV, although the statistics below show very good results. There's no point in comparing tier 1 teams and any of the teams below top 100, they had completely different opponents in 2021.
The best player according to rating 2.0 is Zevy with 1.18 rating. Every player in the team has rating 2.0 above 1.
Comparative statistics of the whole team by multi-kill & survival rating.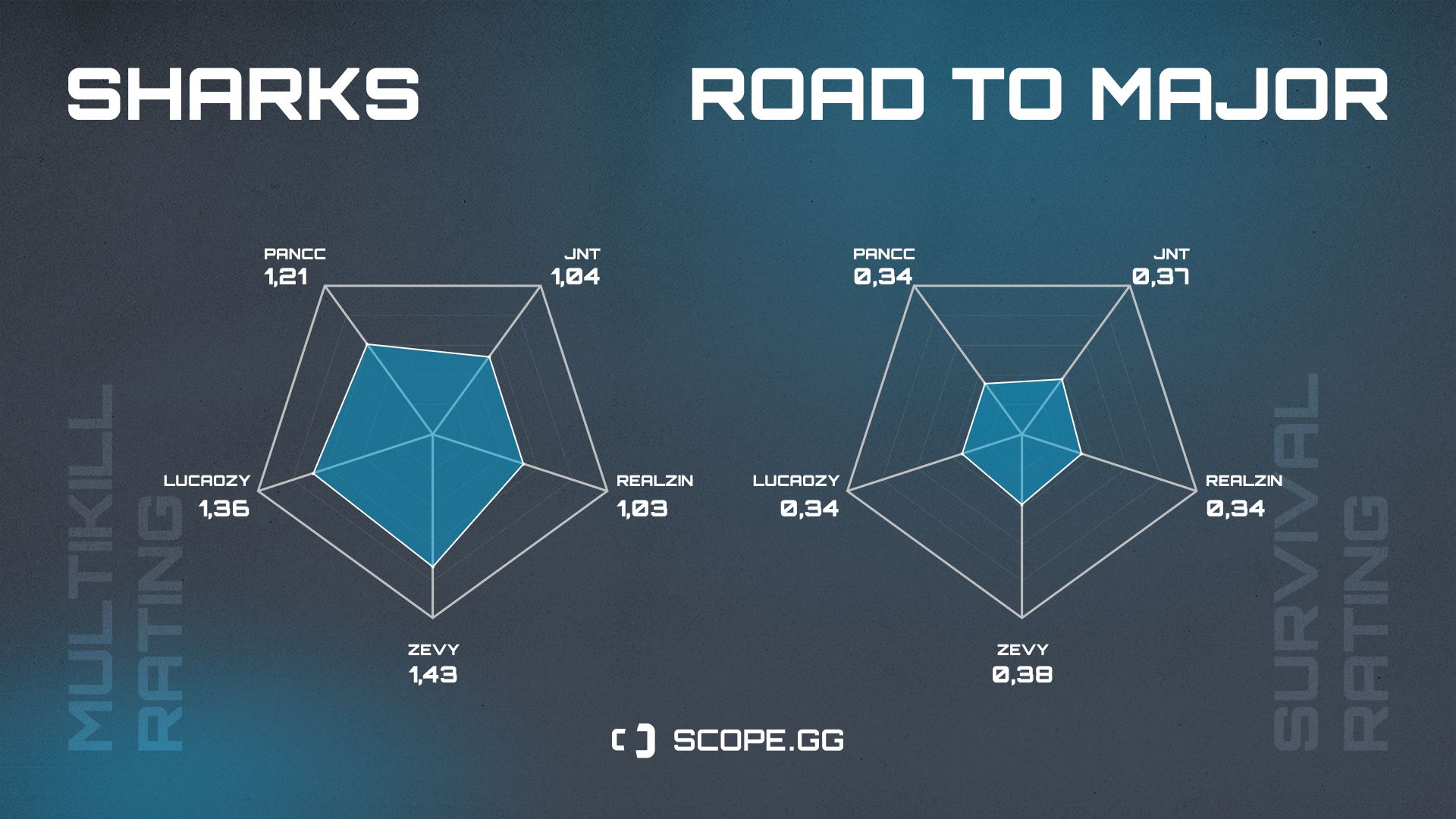 Comparative statistics of all players in 2021. Sharks win almost 73.7% of the rounds after getting an open kill.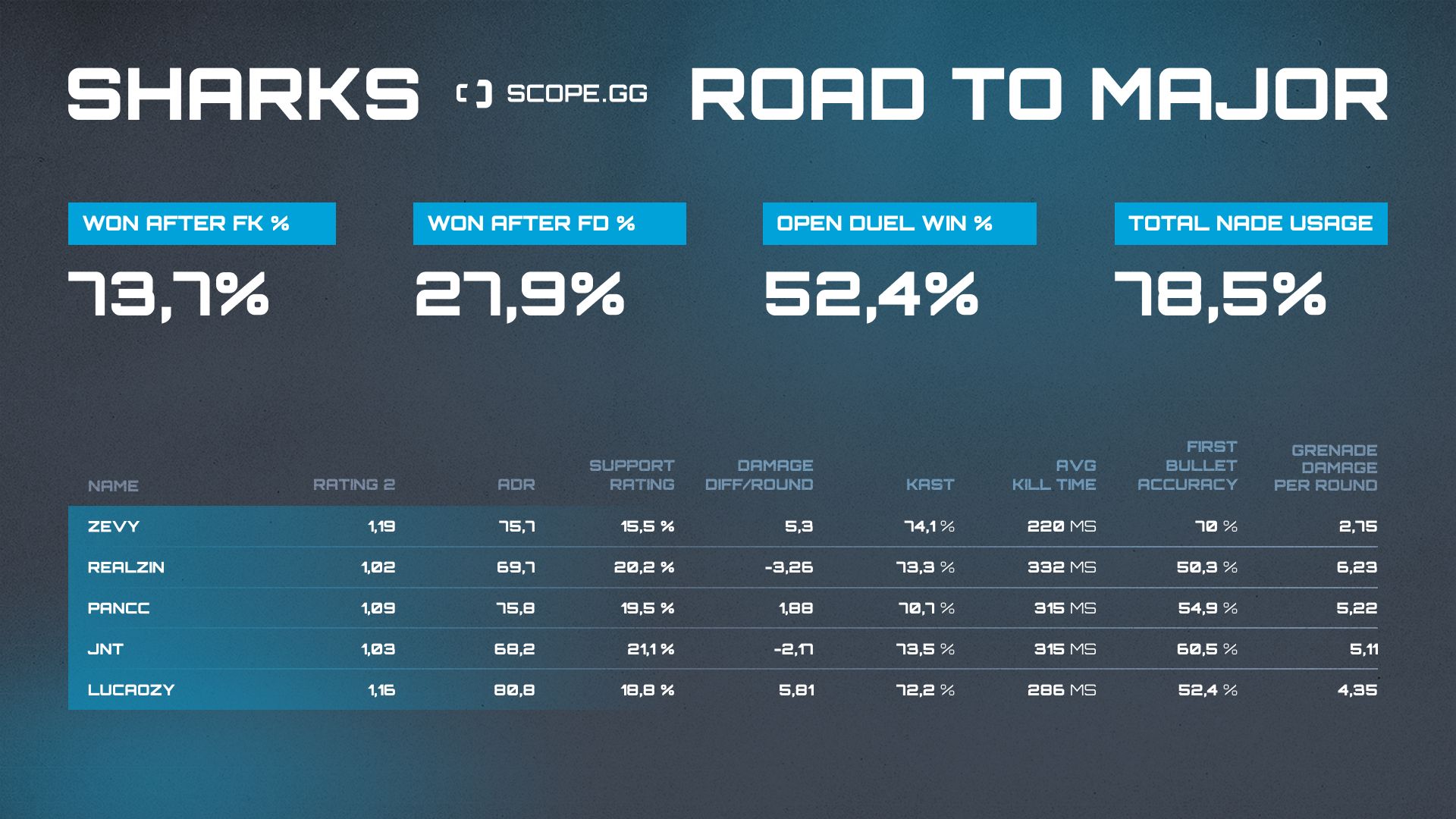 Lucaozy as a team leader has the highest damage difference per round, while JNT and Realzin have the negative values.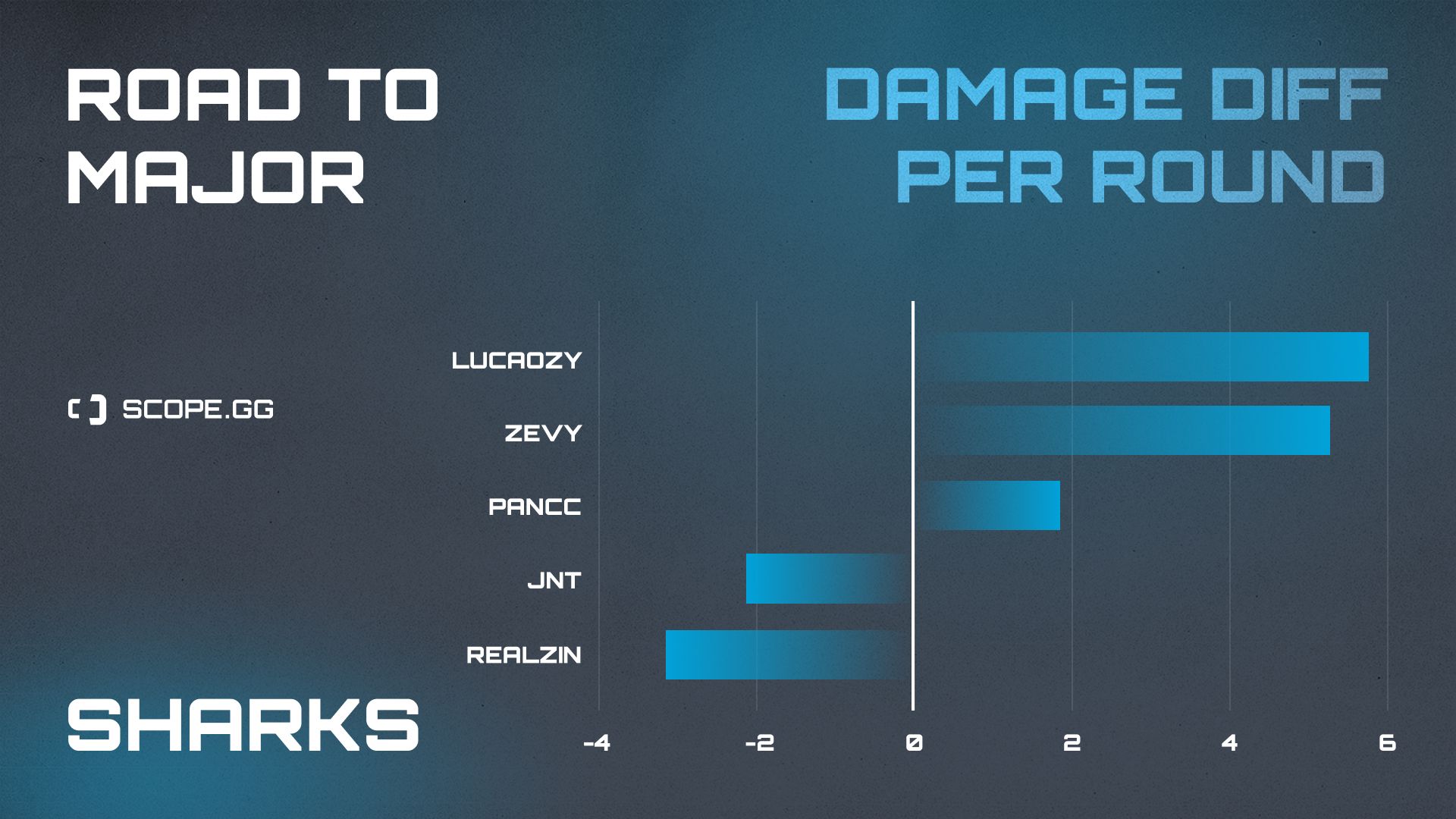 Interesting fact is that Zevy has the highest first bullet accuracy and more than any other player in the team wins the first duels.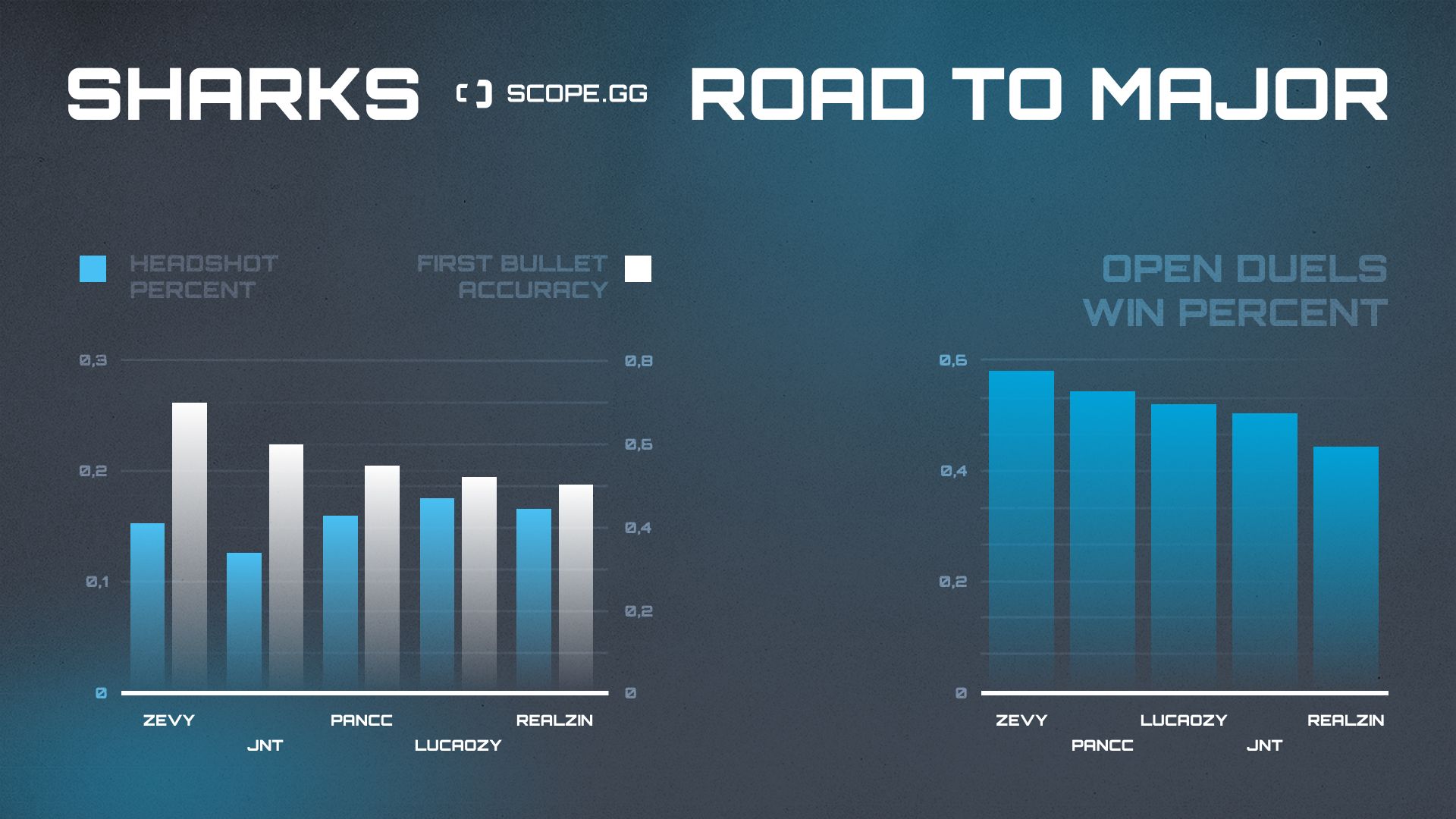 Lucaozy and JNT love their skins more than anyone else in Sharks team, they've inspected their weapon more than 20 000 times throughout the 2021. Also, Zevy unnecessarily replenishes armor more than anyone else in the team (probably even more than anyone else on this event) with 179 replenishes during the 2021.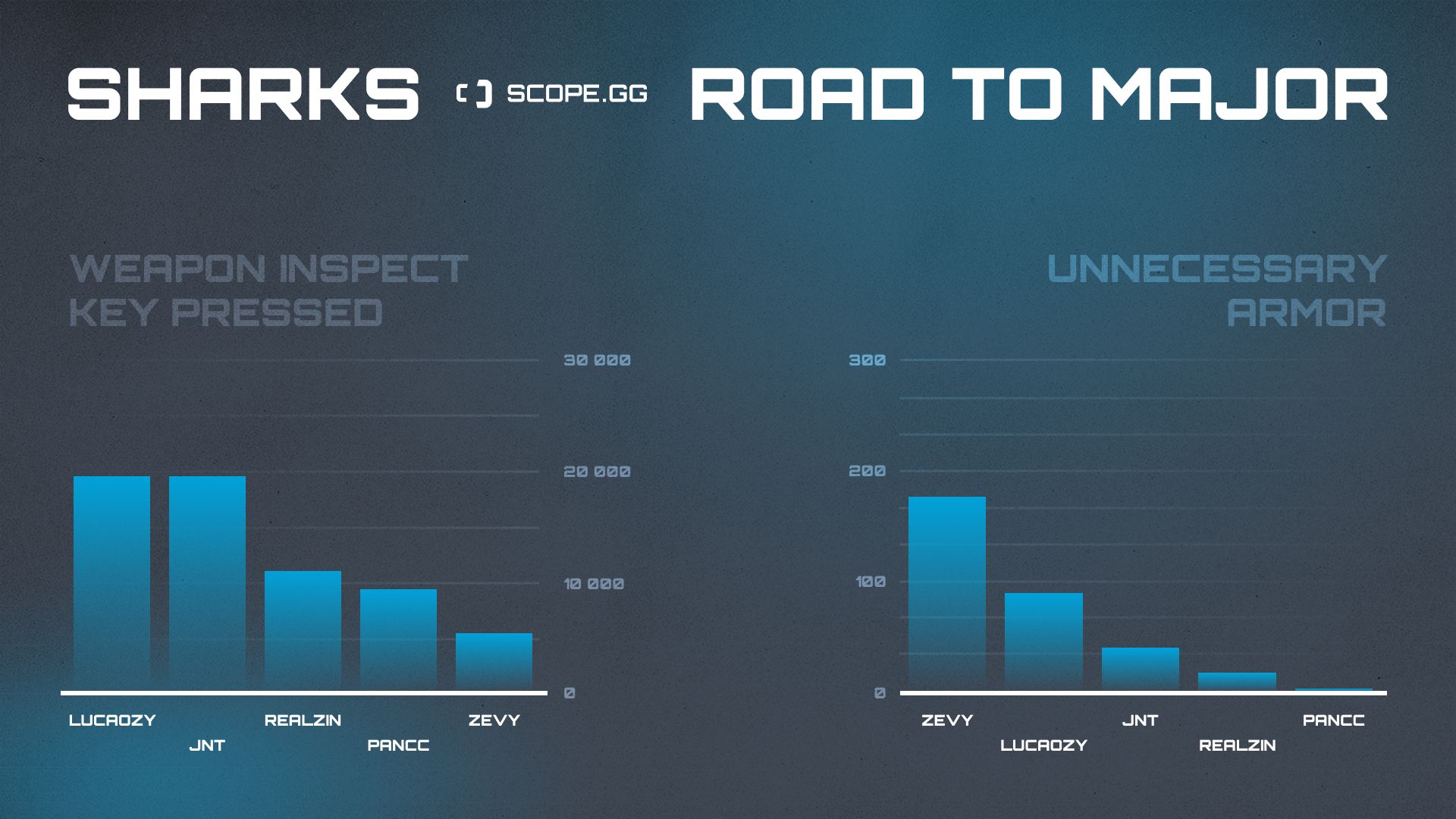 Click the link down below to check the full list of the Major teams and their stats in 2021 - https://blog.scope.gg/stats/