Quite an unstable year for the Australian Renegades team, they still managed to get to PGL Major, however. Even before that, they finished first on EPIC Oceania League Spring 2021 & Intel Extreme Masters XVI - Fall: Oceania.
Renegades played 86 maps throughout the year 2021. Currently they're top 40 according to HLTV, going down from the top 20. The best player according to rating 2.0 is INS with the crazy 1.29 value. No one has a rating below 1.1! However, this rating can be deceiving as most of their games were played against other Oceanian teams. We'll have to wait and see how they will fare against the European teams.
Comparative statistics of the whole team by multi-kill & survival rating is again quite spectacular.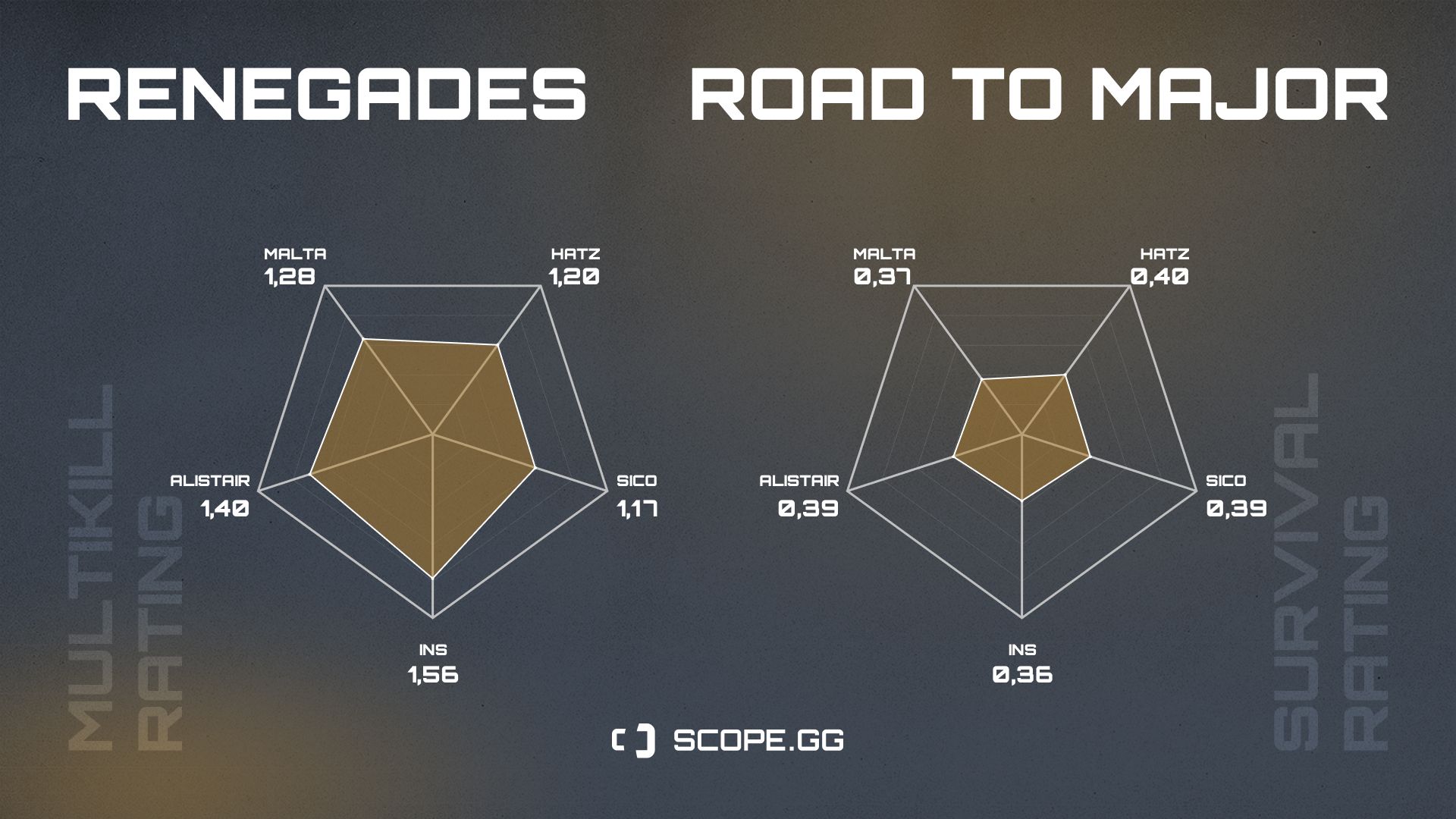 Comparative statistics of all players in 2021. Renegades win 77.3% of the rounds after getting the open kill and 33% after losing it.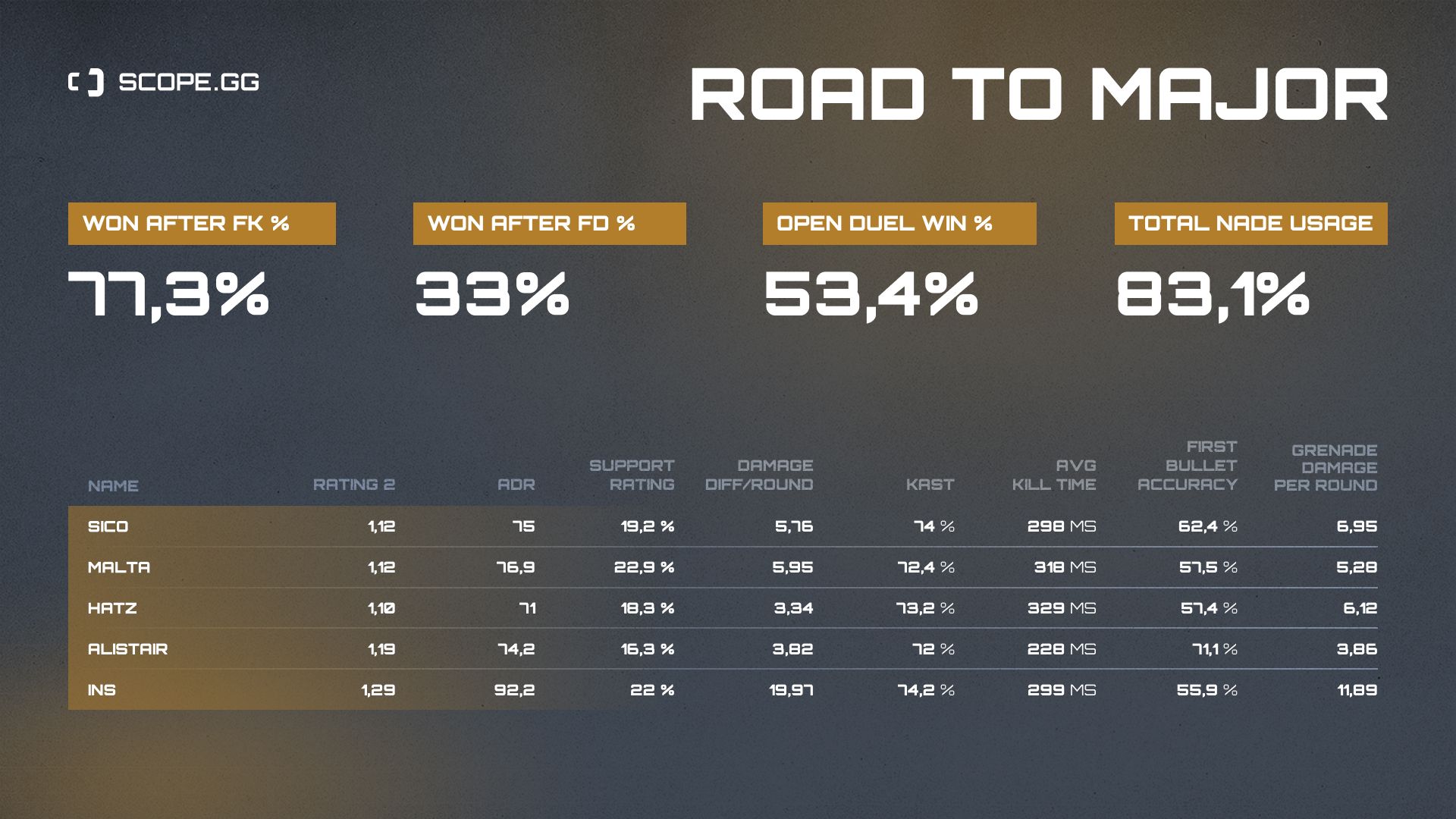 INS as a team leader has more damage per round difference than everyone else, his value of almost 20 is ever higher than NaVi's s1mple. Once again this is one of the team that has no players with negative damage difference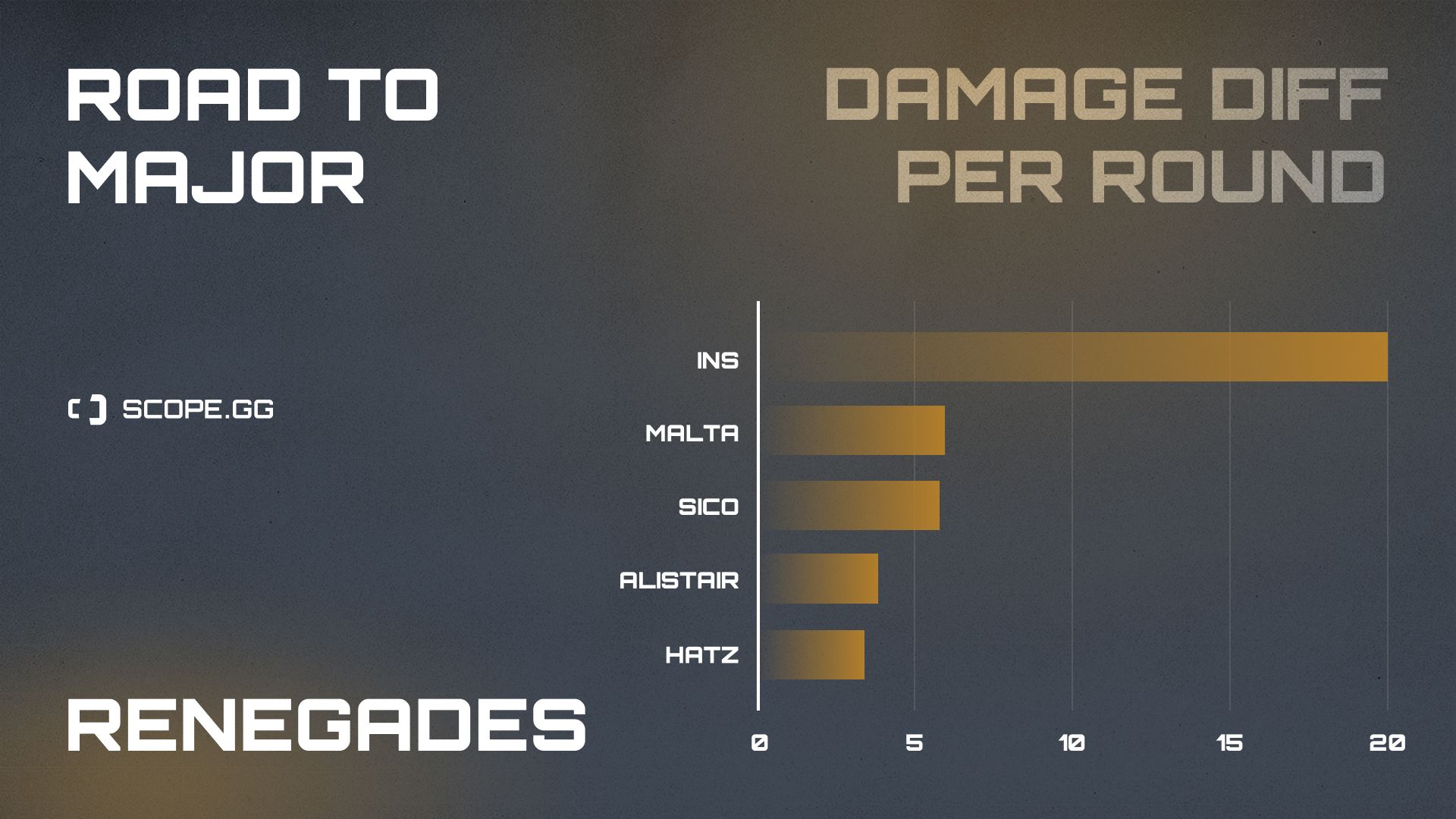 Quite an interesting fact is that no Renegades player is a clear leader in accuracy, everyone has almost the same values. Alistair, even though he's a great sniper, isn't the player with the highest duels won percent. In other teams, the sniper is usually the leader in this parameter.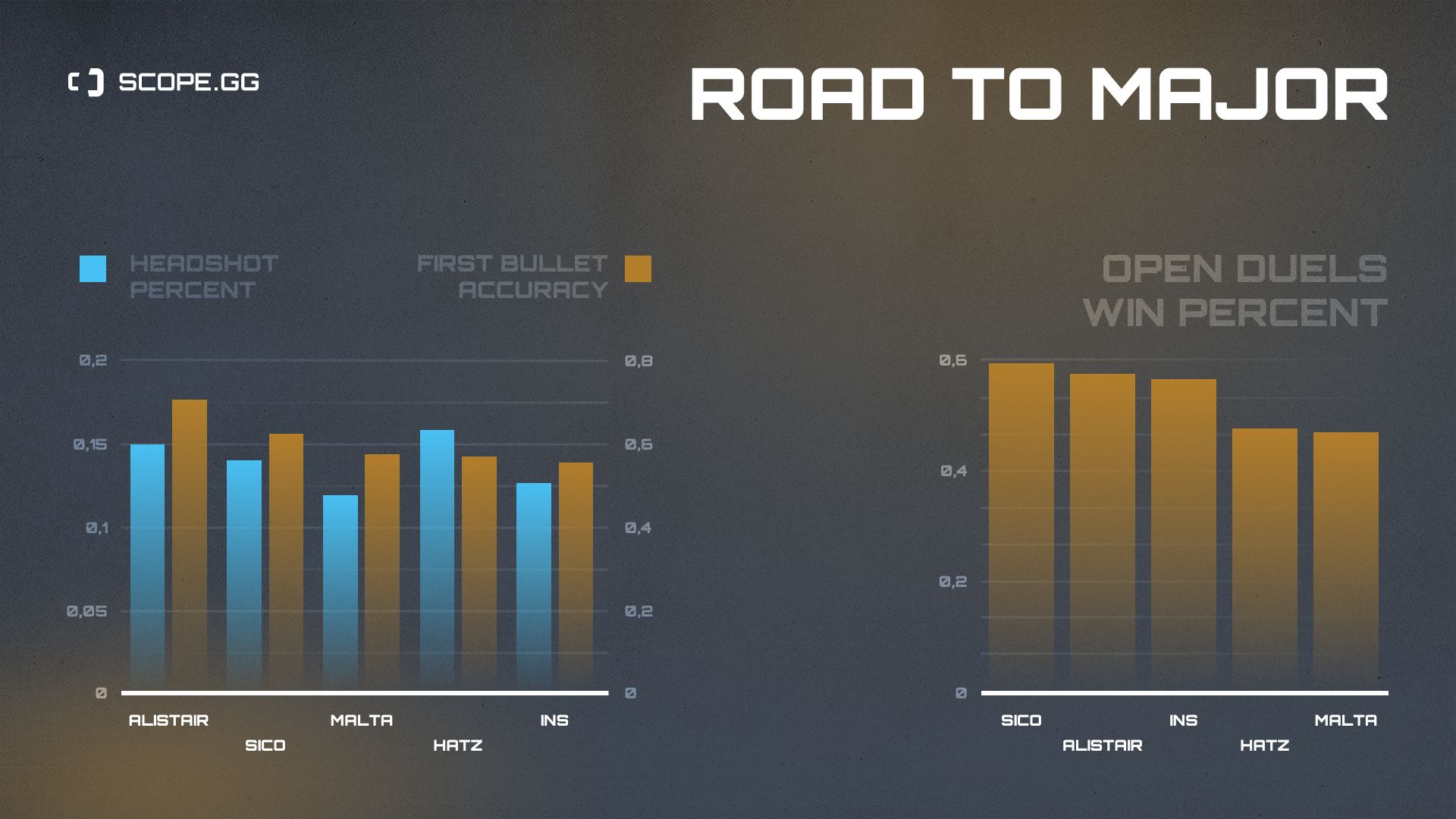 Alistair is also the one who likes his skins the most, he inspected his weapon more than 35 460 times during the year 2021. INS is the player that unnecessarily replenishes armor more than anyone else in his team, 67 times throughout the 2021.