What to expect from the Brazilian CS:GO roster at the PGL Major? paIN took 1st place at DreamHack Open January 2021: North America, and became 2nd at DreamHack Open March 2021: North America.
Pain played 191 maps in 2021. Now they are top 35 according to HLTV, although a year ago they were only 177th team in the world. The best rated player is saffee with 1.29, no one other player has their rating below 1.00.
Comparative statistics of the whole team by multi-kill & survival rating.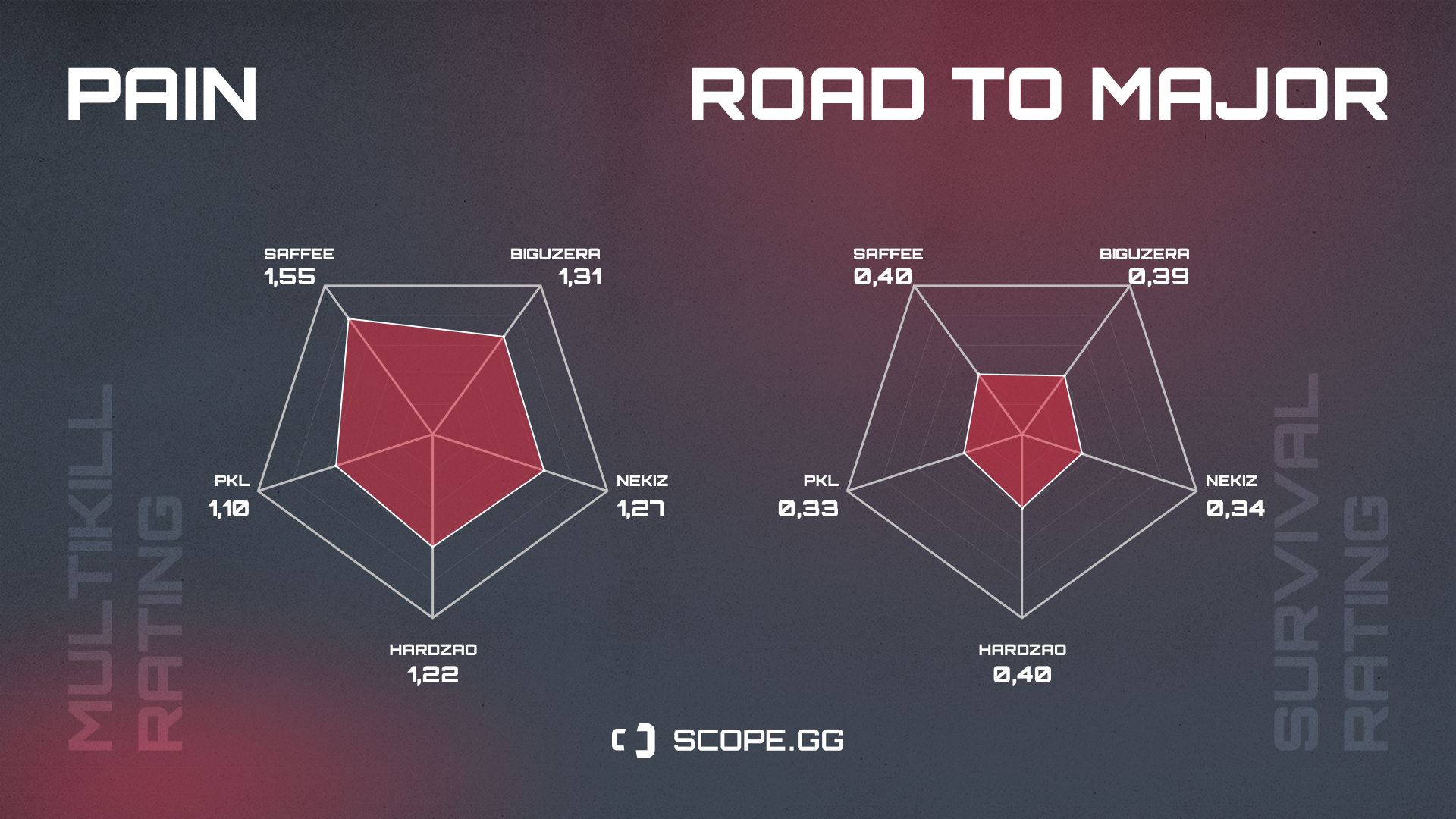 Comparative statistics of all players in 2021. Pain wins 75.7% of the rounds after the first kill This is a good result, but remember that they haven't played a lot with EU teams.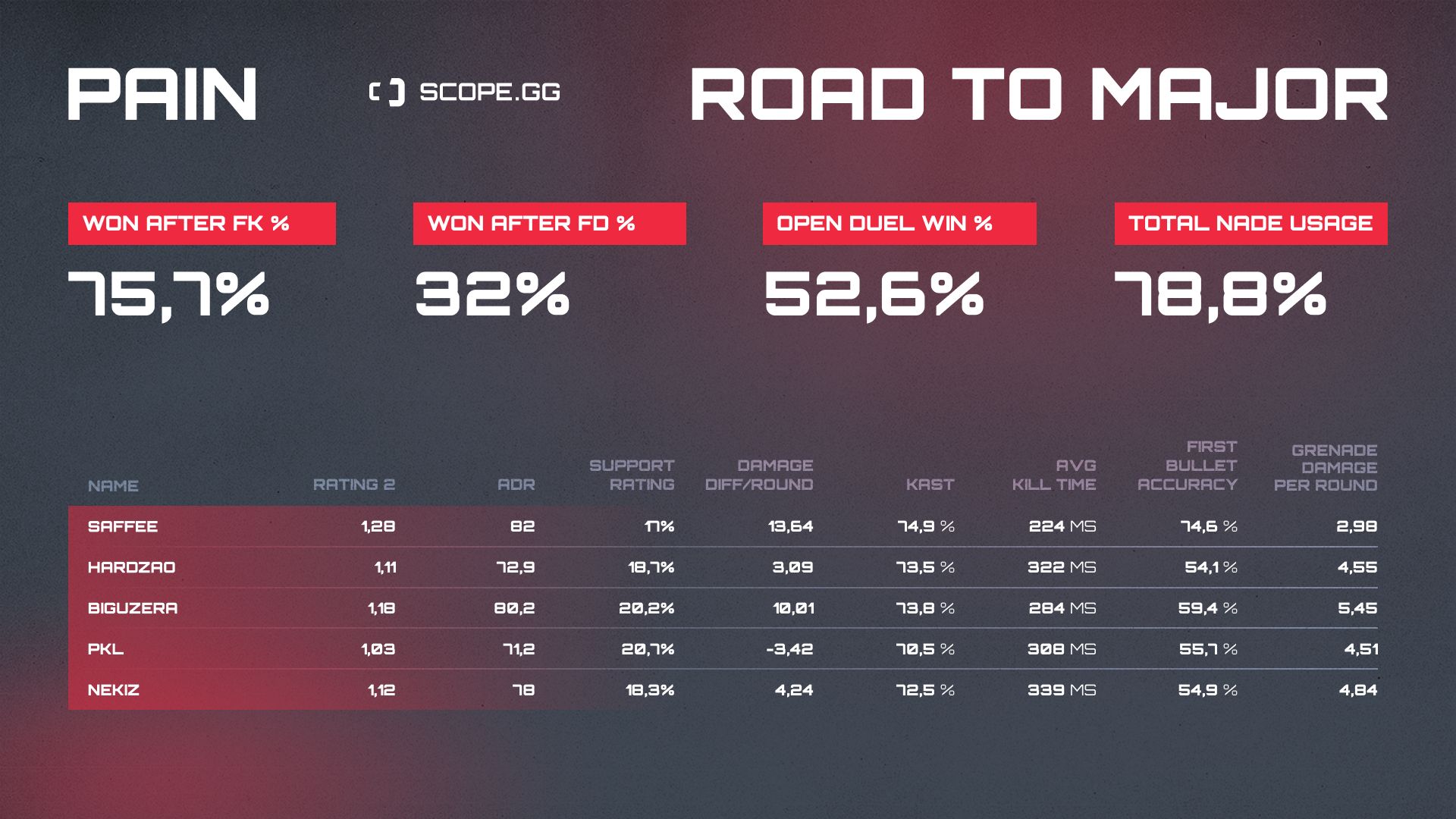 As the team leader saffee has the highest Damage Difference Per Round among all team members. Only PKL has the negative DD statistics.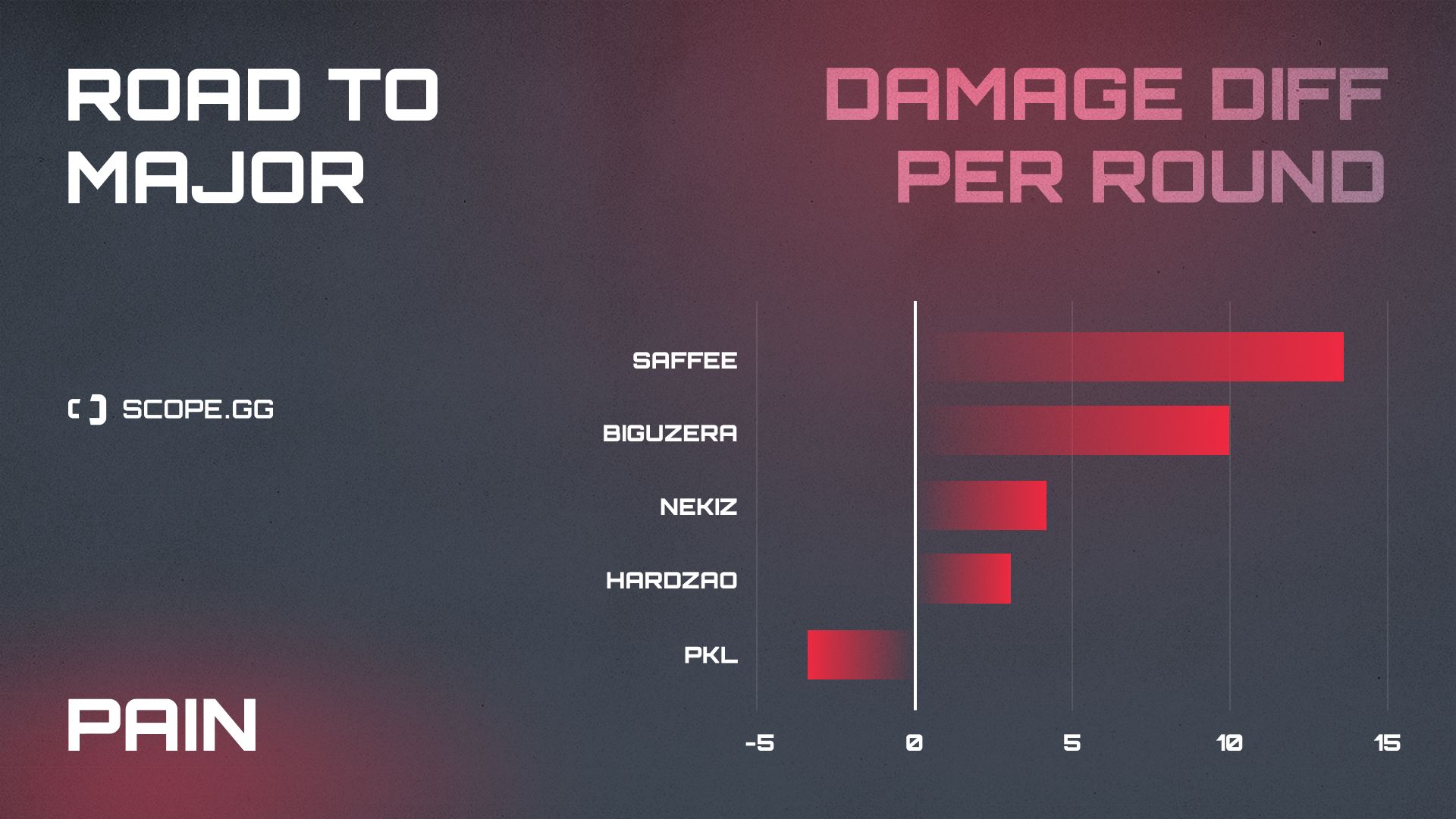 An interesting fact: PKL has the best HS percentage, while sniper has the highest hit rate with the first bullet, and Pain's sniper also wins the first duels the most.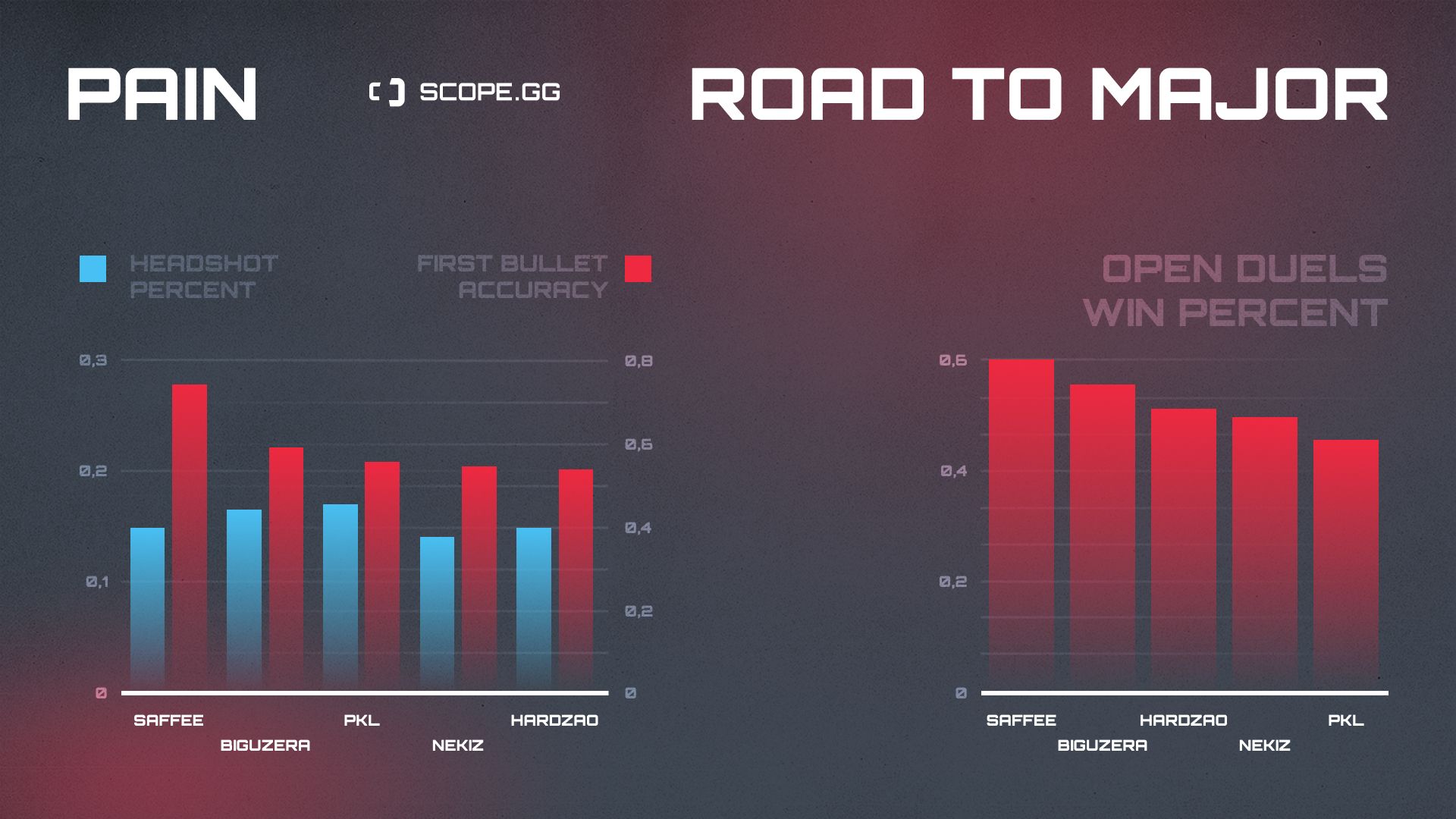 NEKIZ from the Pain team likes his skins more than anyone else, he inspected his weapon more than 51 711 during the 2021, saffee has inspected his weapon 6 898 times. PKL unnecessarily replenishes his armor more than anyone else with 49 times throughout the 2021.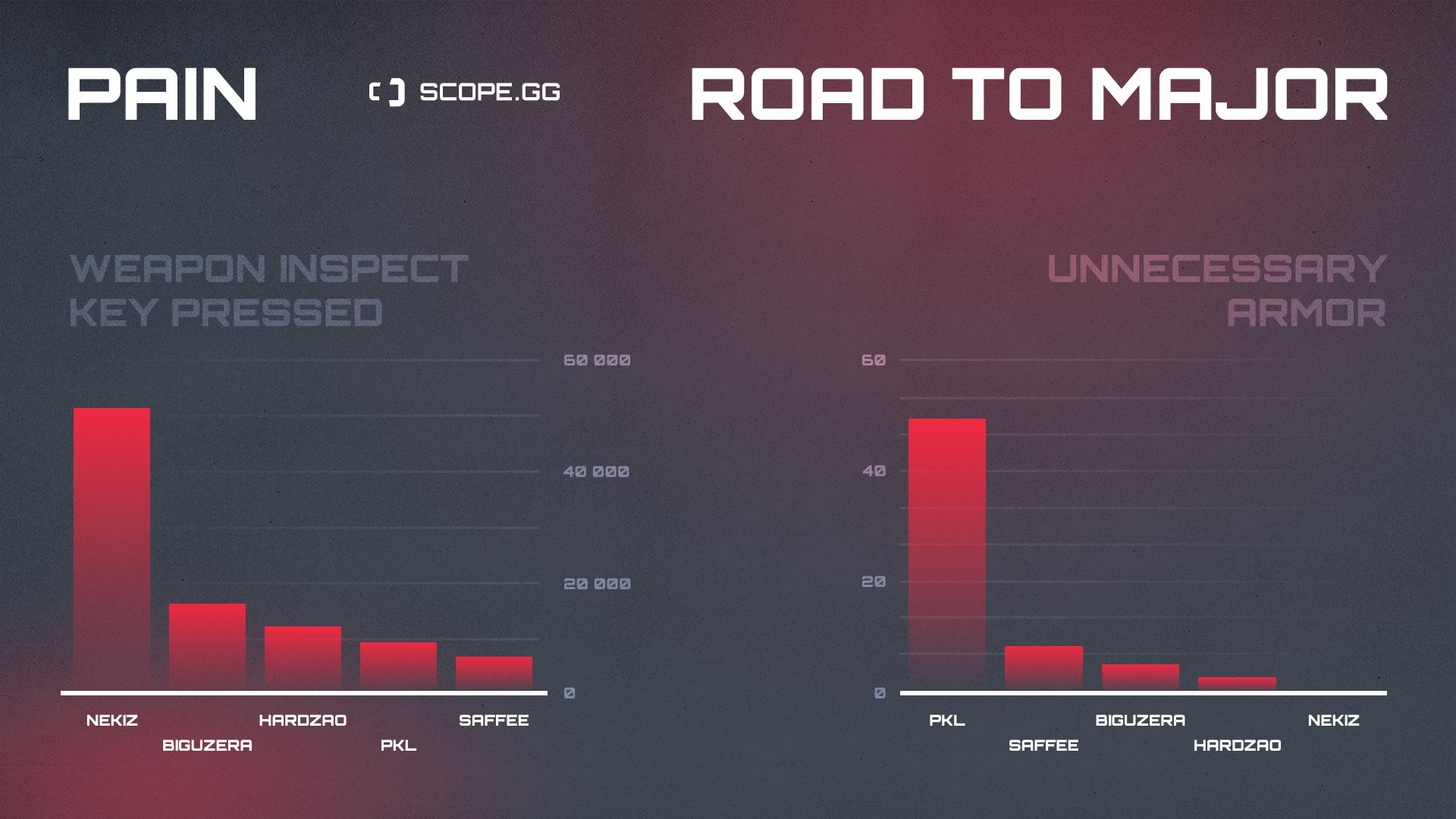 Click the link down below to check the full list of the Major teams and their stats in 2021 - https://blog.scope.gg/stats/