Ninjas came a long way from forming the roster to qualifying for Major, they took the first place on Intel Extreme Masters XVI - Fall: Europe and have shown us a solid CS gameplay.
REZ, device and hampus show impressive Multikill Rating, while LNZ and Plopski are the clear leaders in Survival Rating.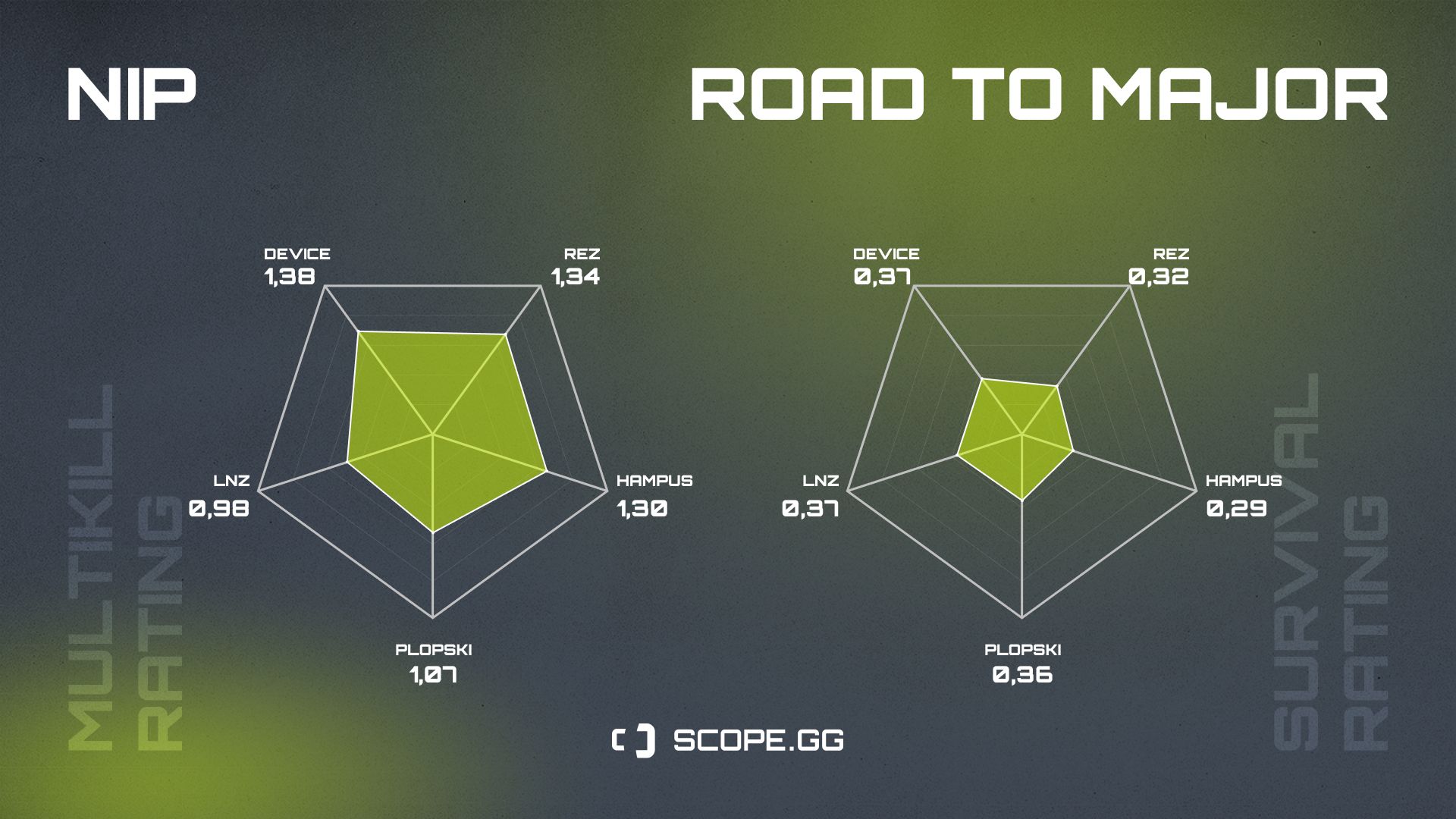 Other things to note out are high grenade damage and winrate in 5v4 situations. NIP know how to press their advantage.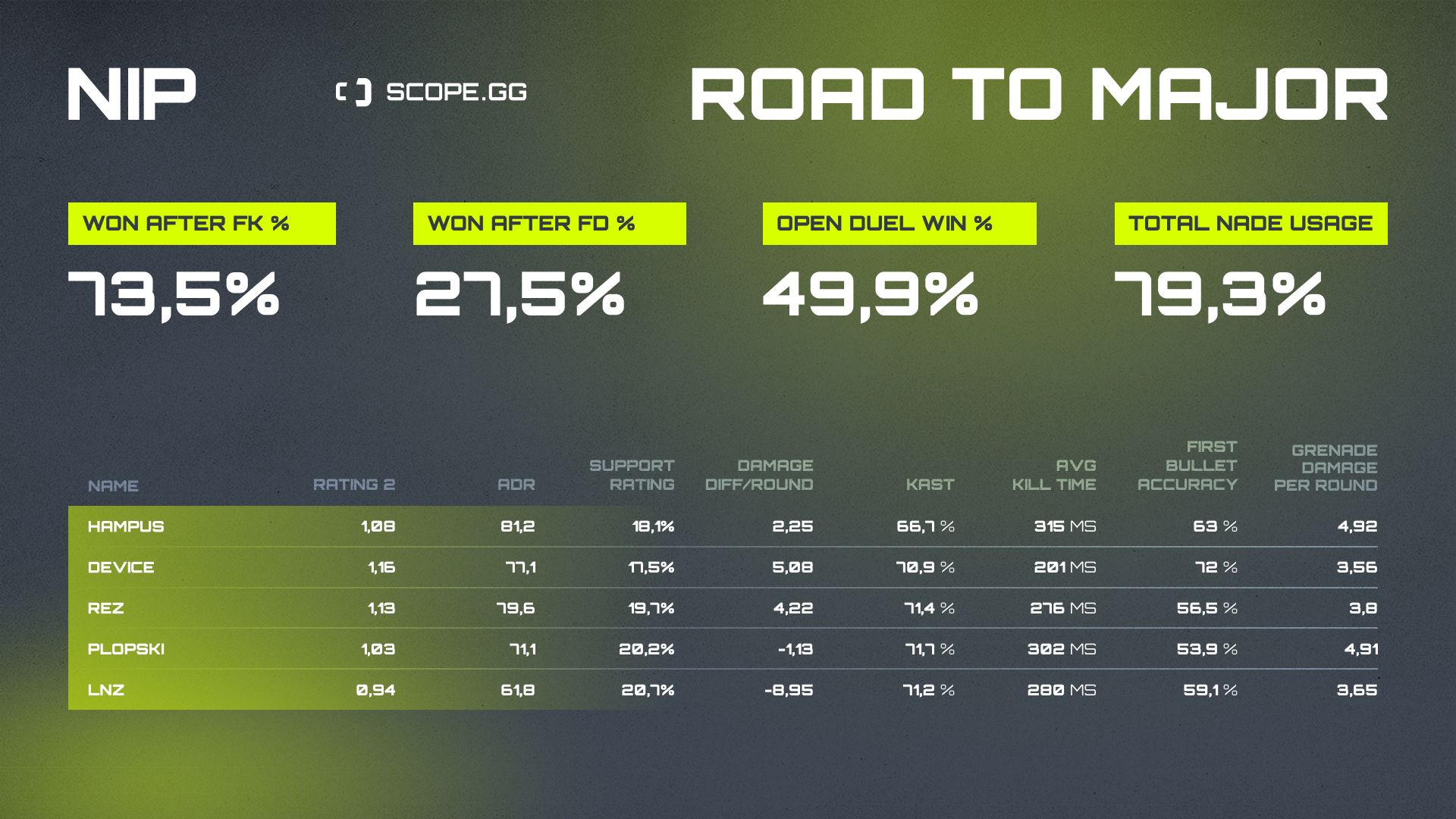 LNZ is the only player with a negative damage difference per round, while the REZ, device and hampus trio deal more damage than they take.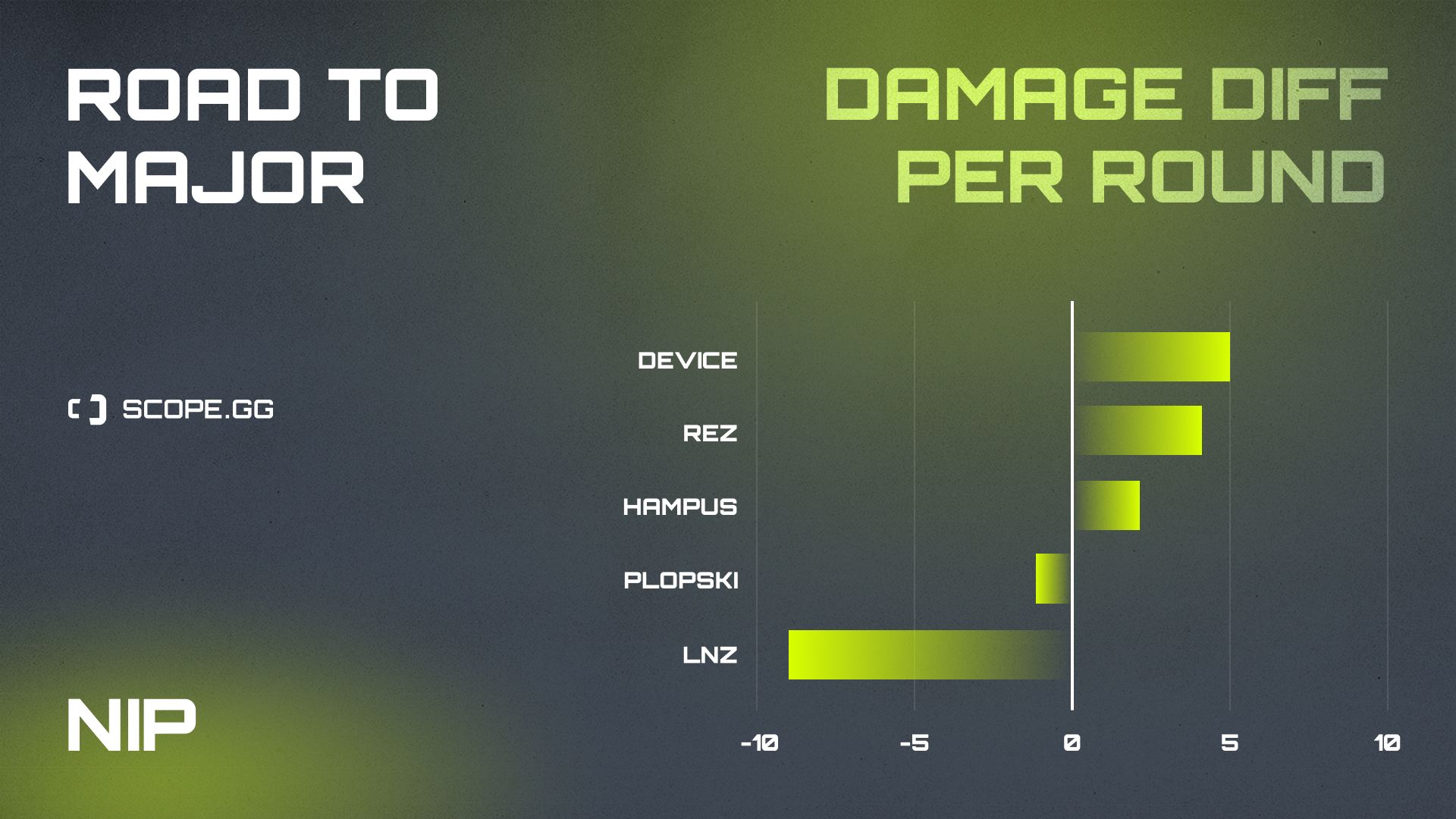 device is pretty good at open duels, while LNZ is the one responsible for the headshots with 18.6% headshot accuracy.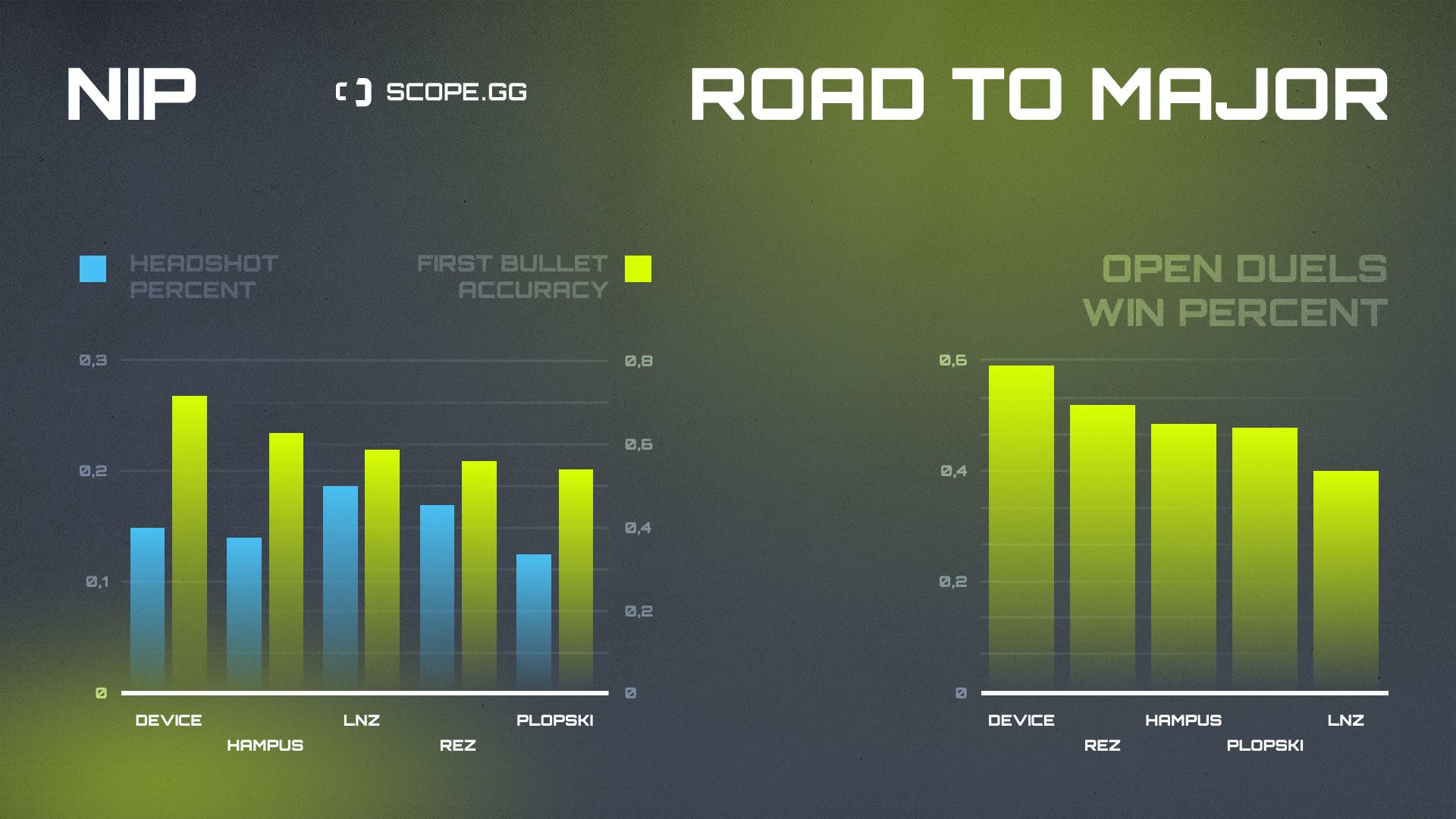 REZ knows for sure when he should and when he shouldn't replenish his armor. His teammates, on the other hand, made this mistake 48 times throughout the year.