The Spanish squad qualified fir PGL Major Stockholm in the EU region. The best result of MR is 1st place at ESL Masters España Season 9.
Movistar Riders played 239 maps in 2021. Now they are the top 16 team according to HLTV, although only in April they were only in 116th place, +100 positions in six months. SunPayus is the best by Rating 2.0 with 1.21, dav1g is the only player with the rating of < 1.00.
Comparative statistics of the whole team by multi-kill & survival rating.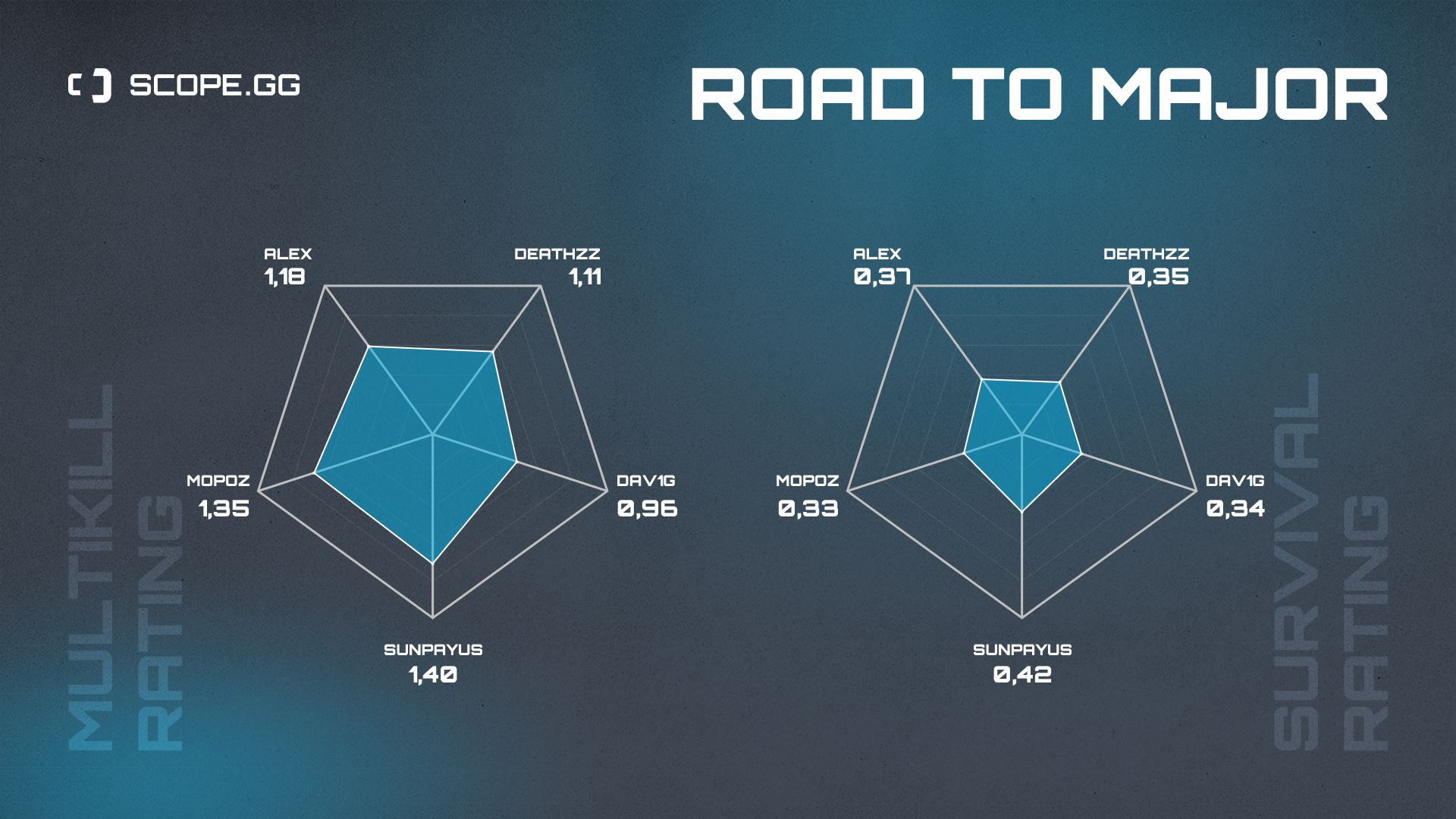 Comparative statistics of all players for 2021. Movistar Riders win 74.3% of their rounds after their first kill. That's a good result, but can they do the same against tier-1 teams?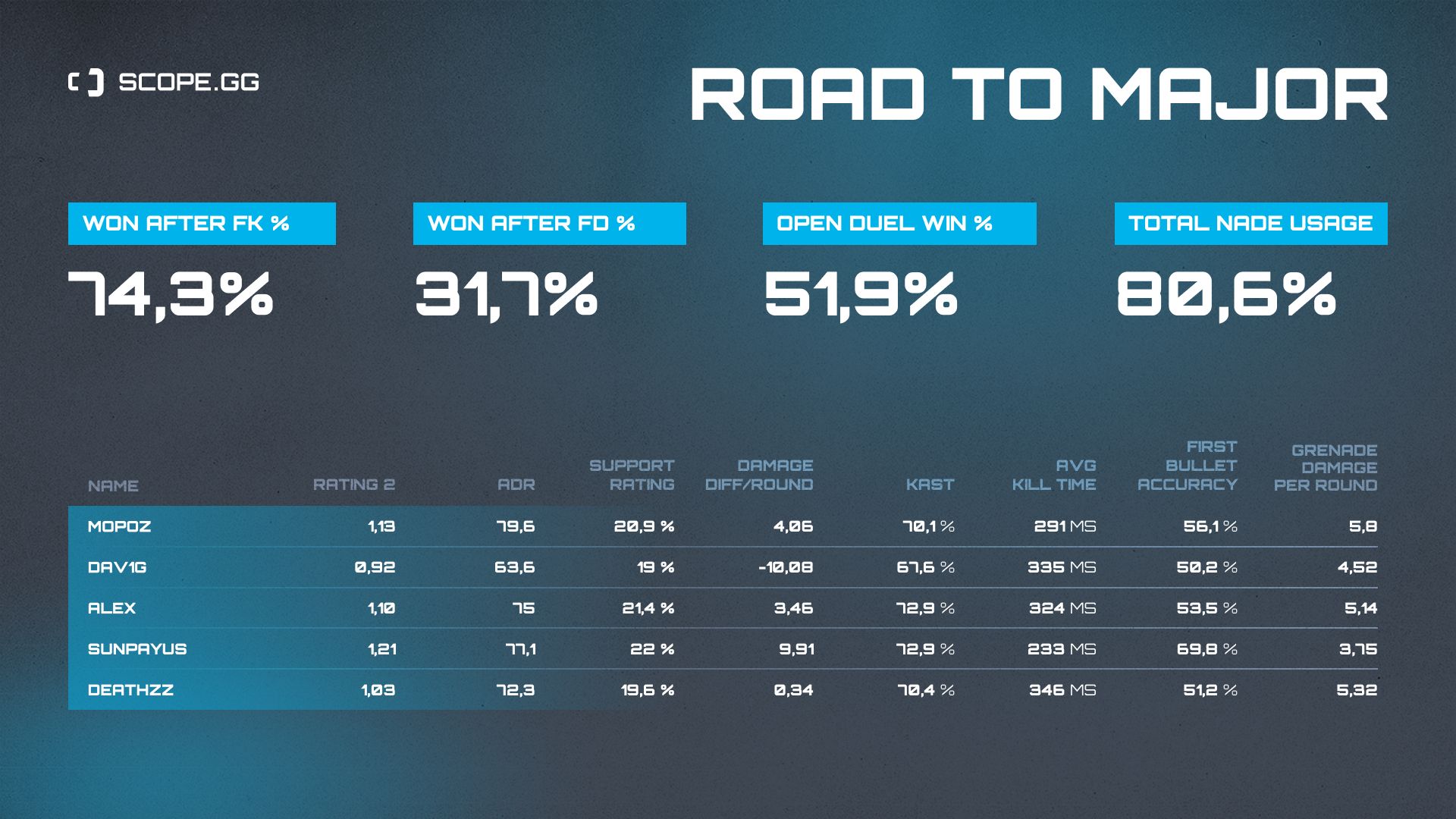 As the team leader SunPayus has the best damage difference per round, Dav1g is the only one player with the negative statistics:-10.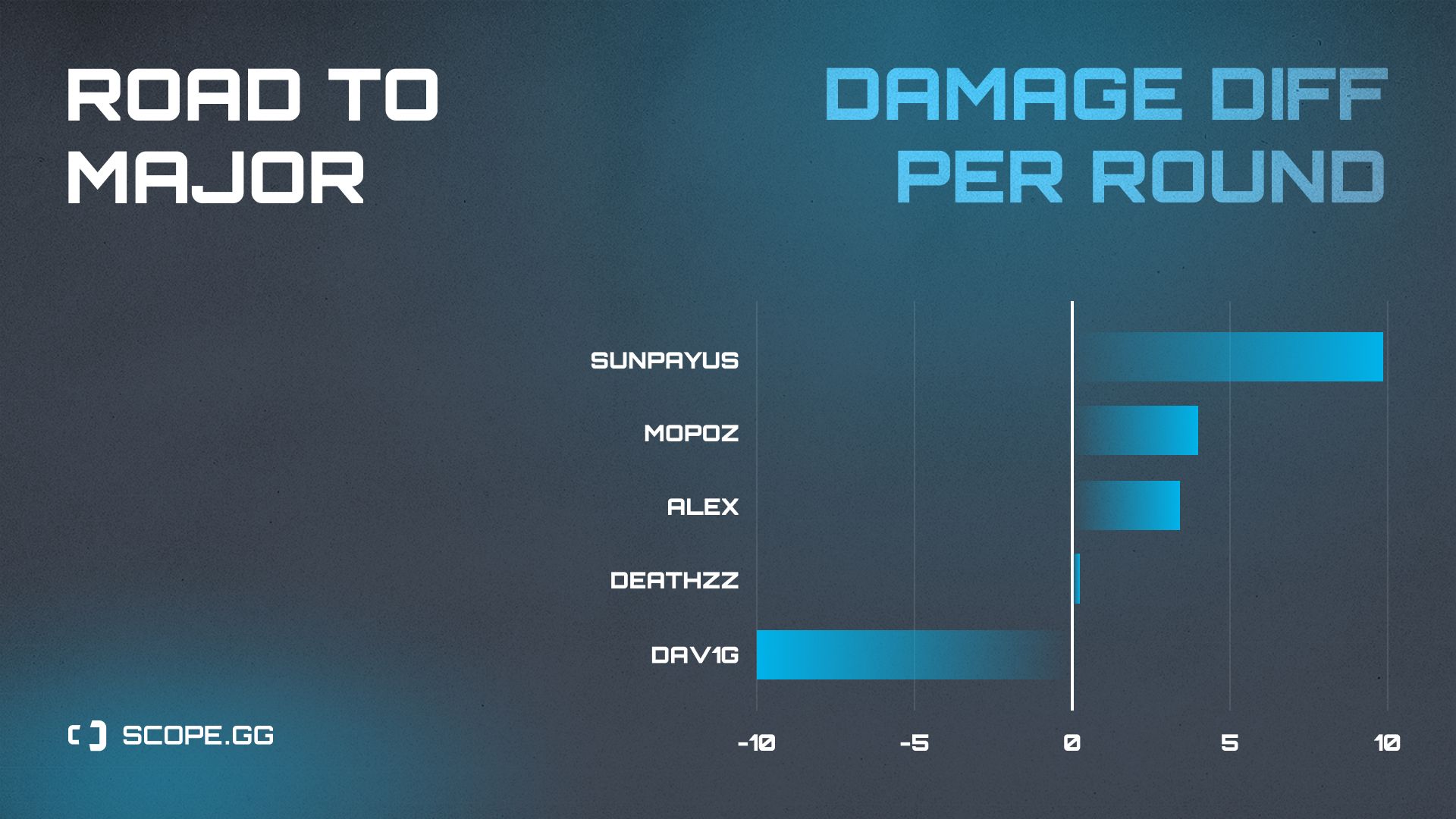 An interesting fact: Mopoz has the best HS percentage among his teammates, while SunPayus has the highest first bullet accuracy. The Movistar Riders sniper also wins most of his first duels.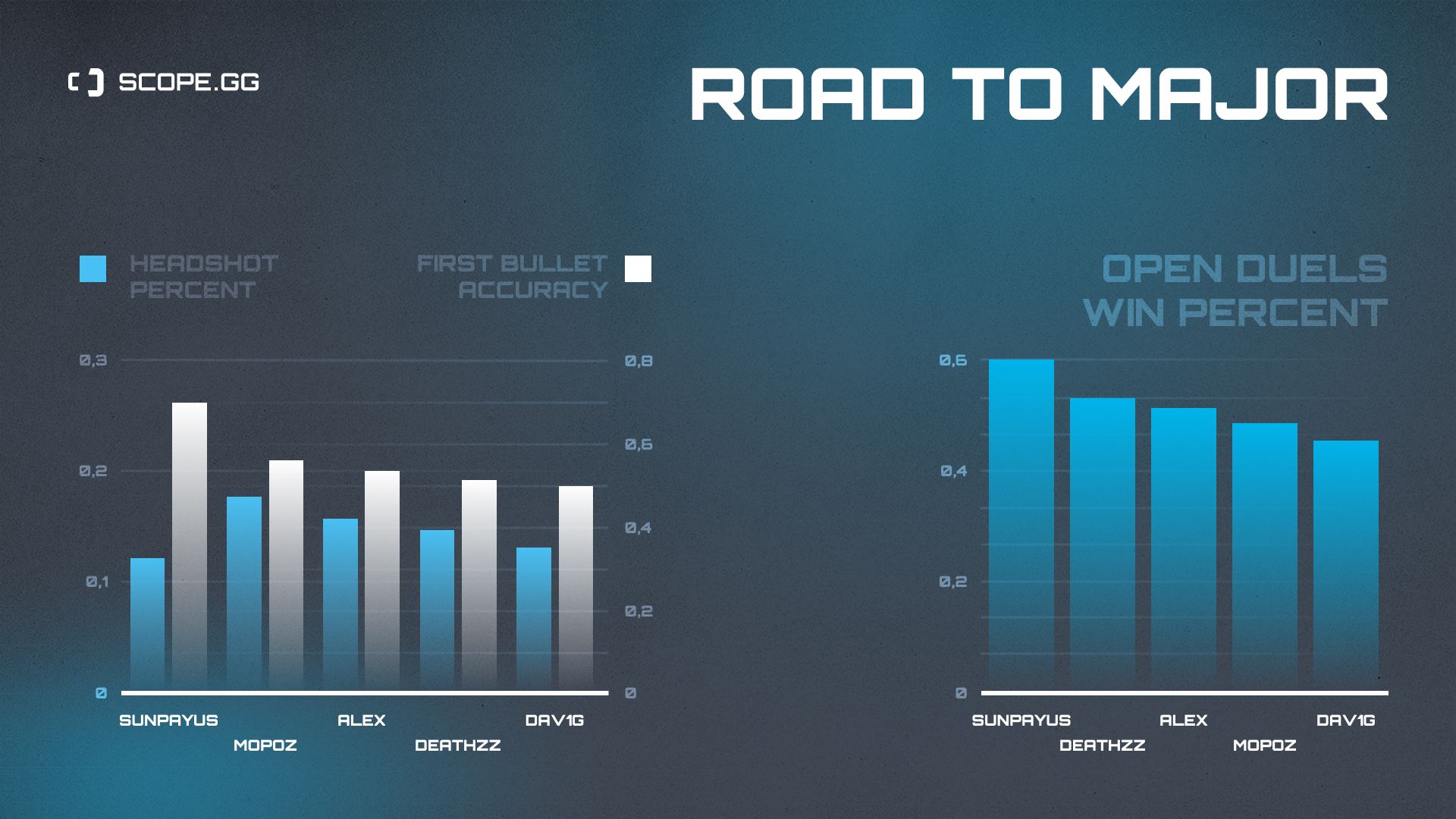 SunPayus really loves skins: he examined his weapons 18,663 times in 2021, while Mopoz did it 2,319 times. At the same time, Mopoz has the highest number of economy mistakes in the team: in 2021, he has unnecessarily replenished the armor 192 times ...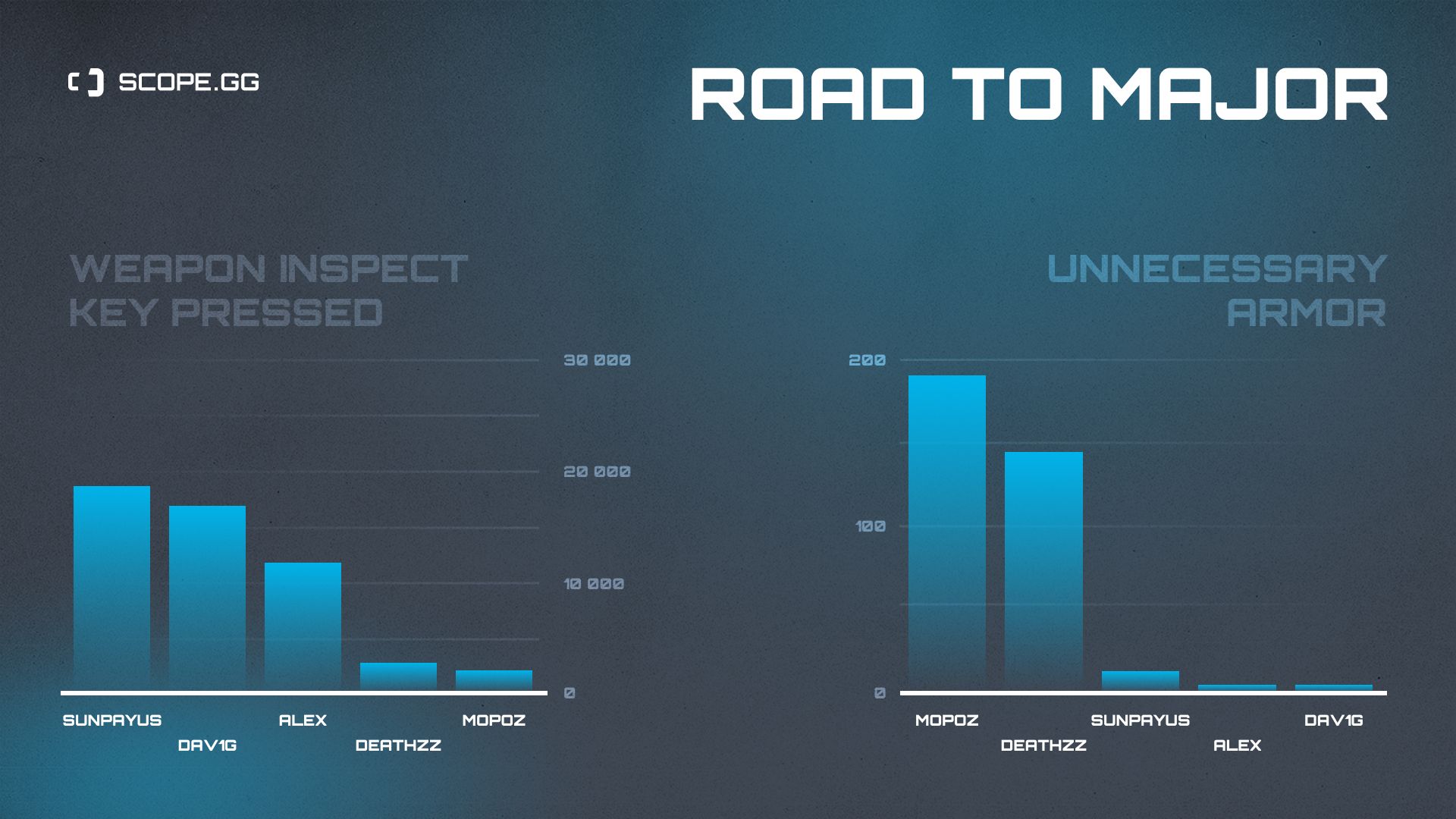 Click the link down below to check the full list of the Major teams and their stats in 2021 - https://blog.scope.gg/stats/