The first place at Flashpoint Season 3 was the best and almost the only MOUZ victory in 2021.
Just look at the impressive multi-kill rating by ropz and frozen!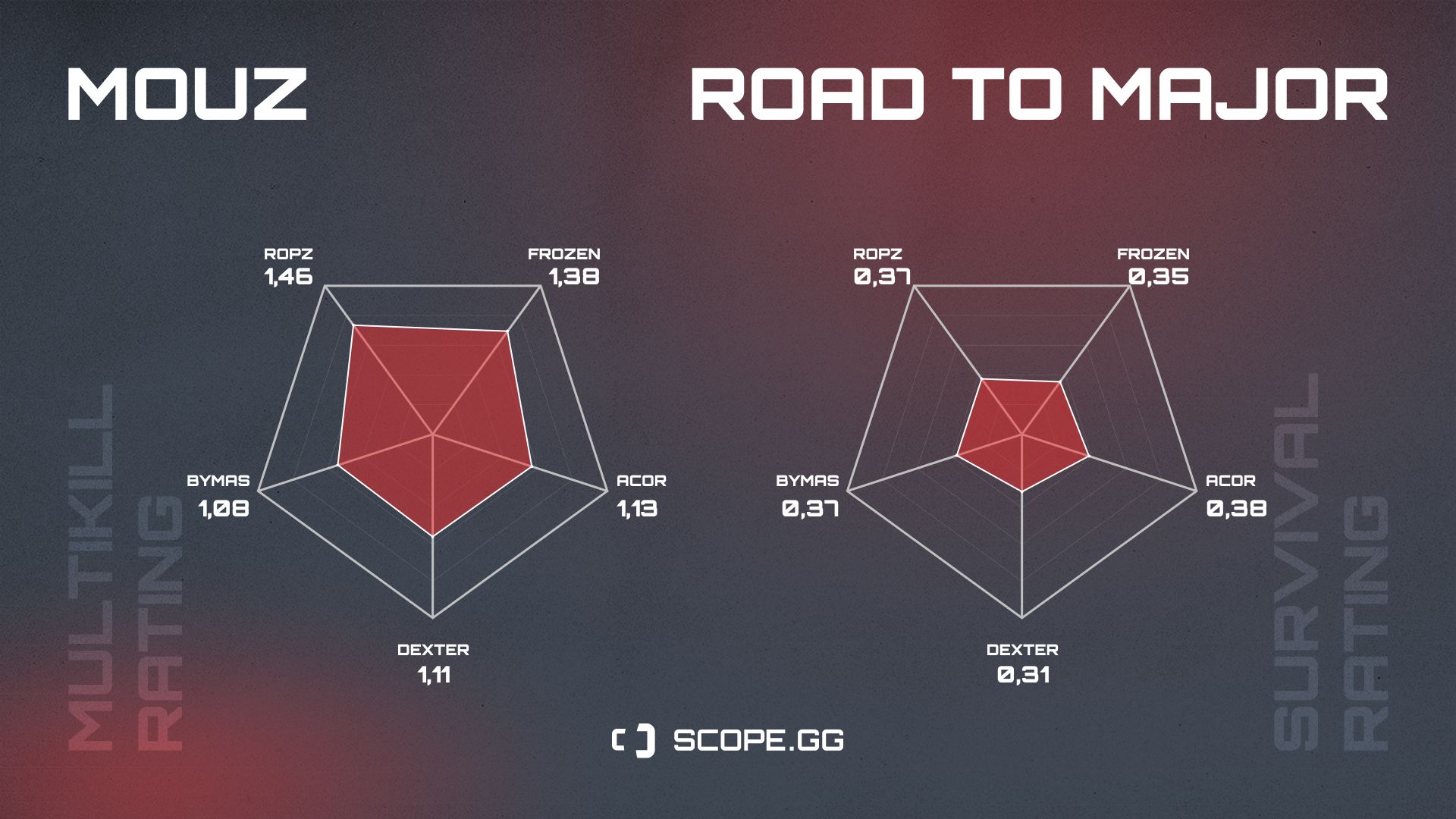 Comparative statistics of all players for 2021. acoR is the fastest killer at the tournament - 154 ms from spotting to killing an enemy.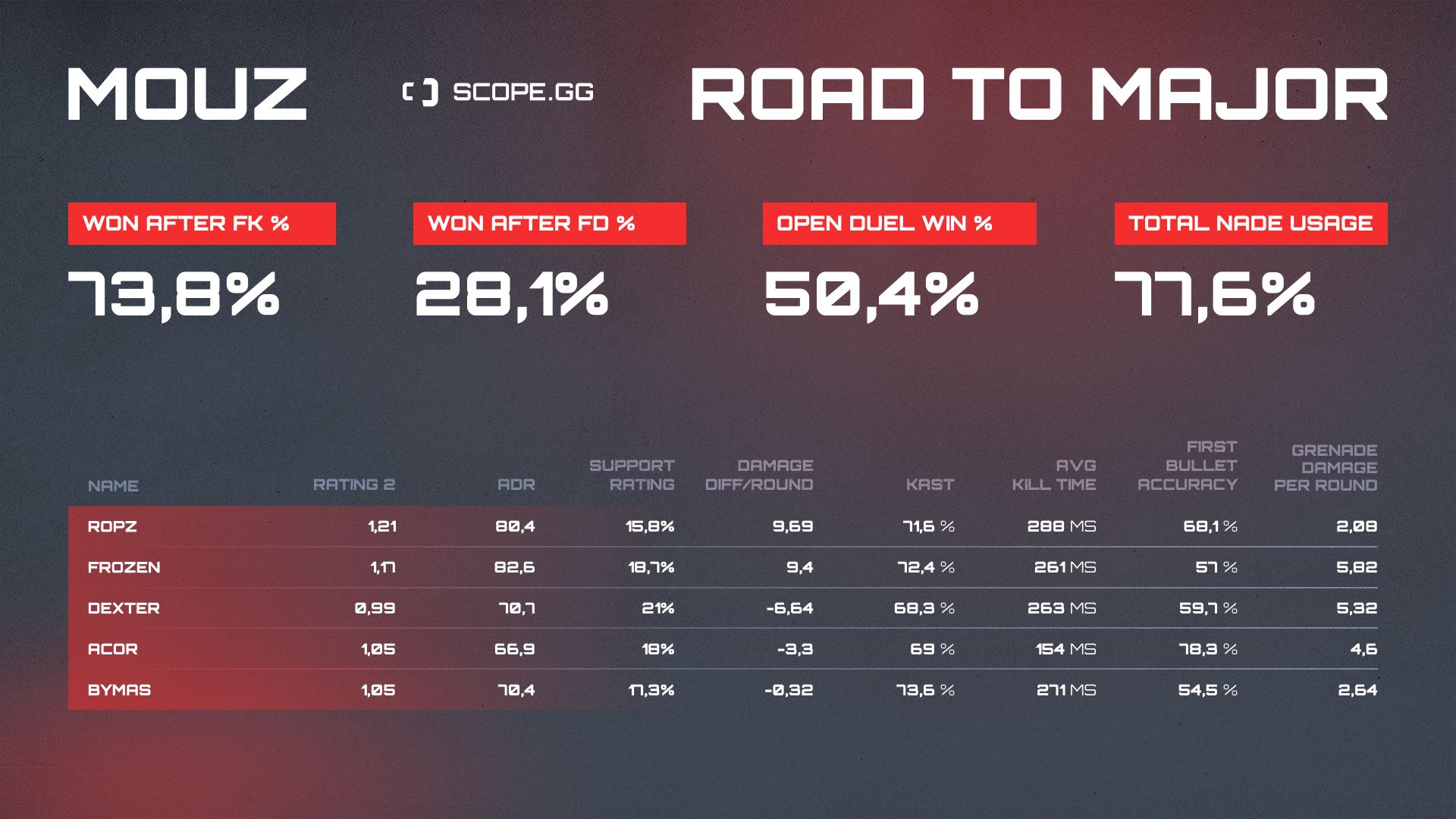 ropz and frozen have almost an equal DD per round, while the other are below the negative damage line.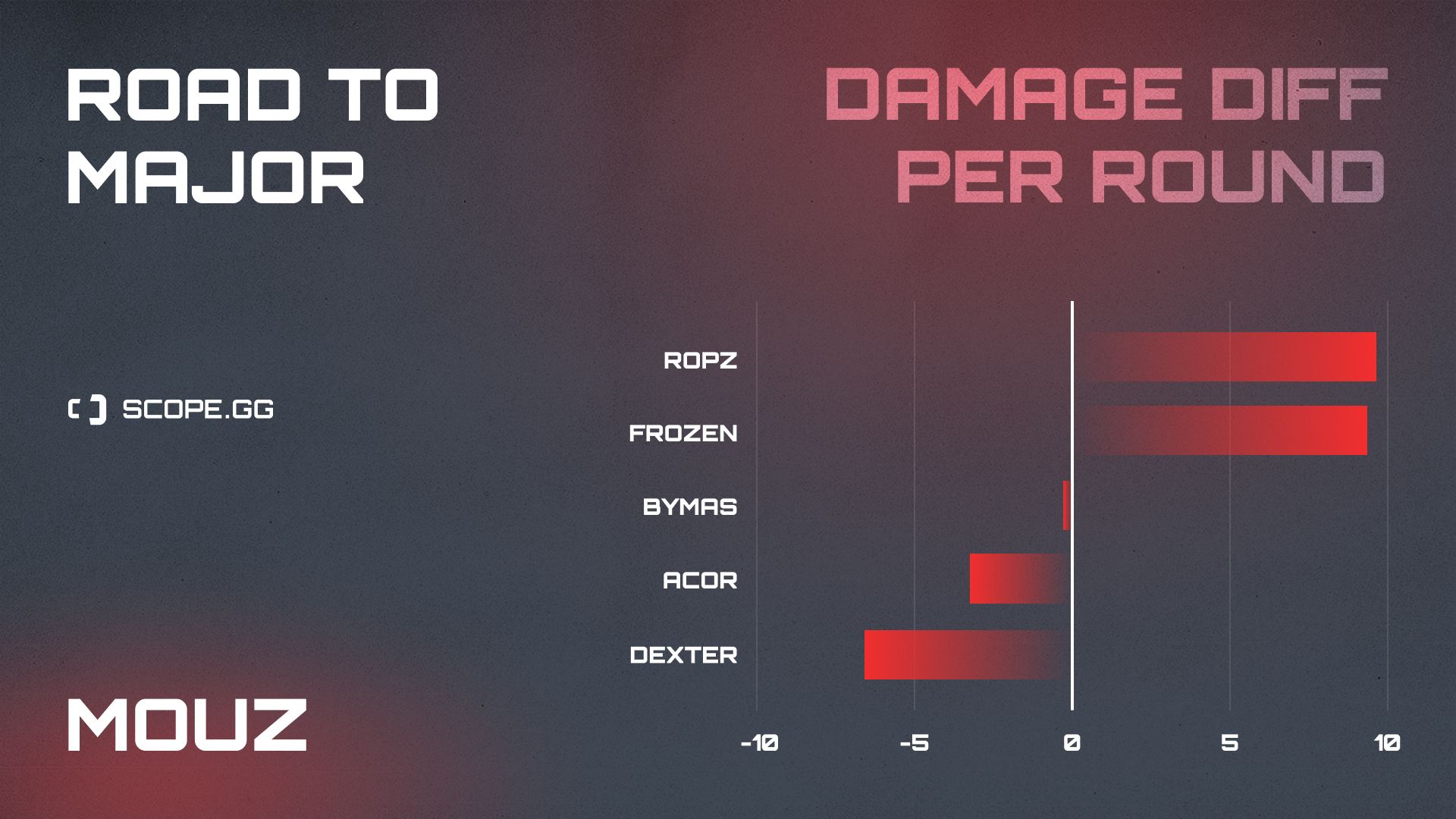 An impressive first bullet accuracy by acoR and a decent first duels winning percentage by ropz.
acoR and bymas didn't make any economic mistakes when re-buying their armor in 2021.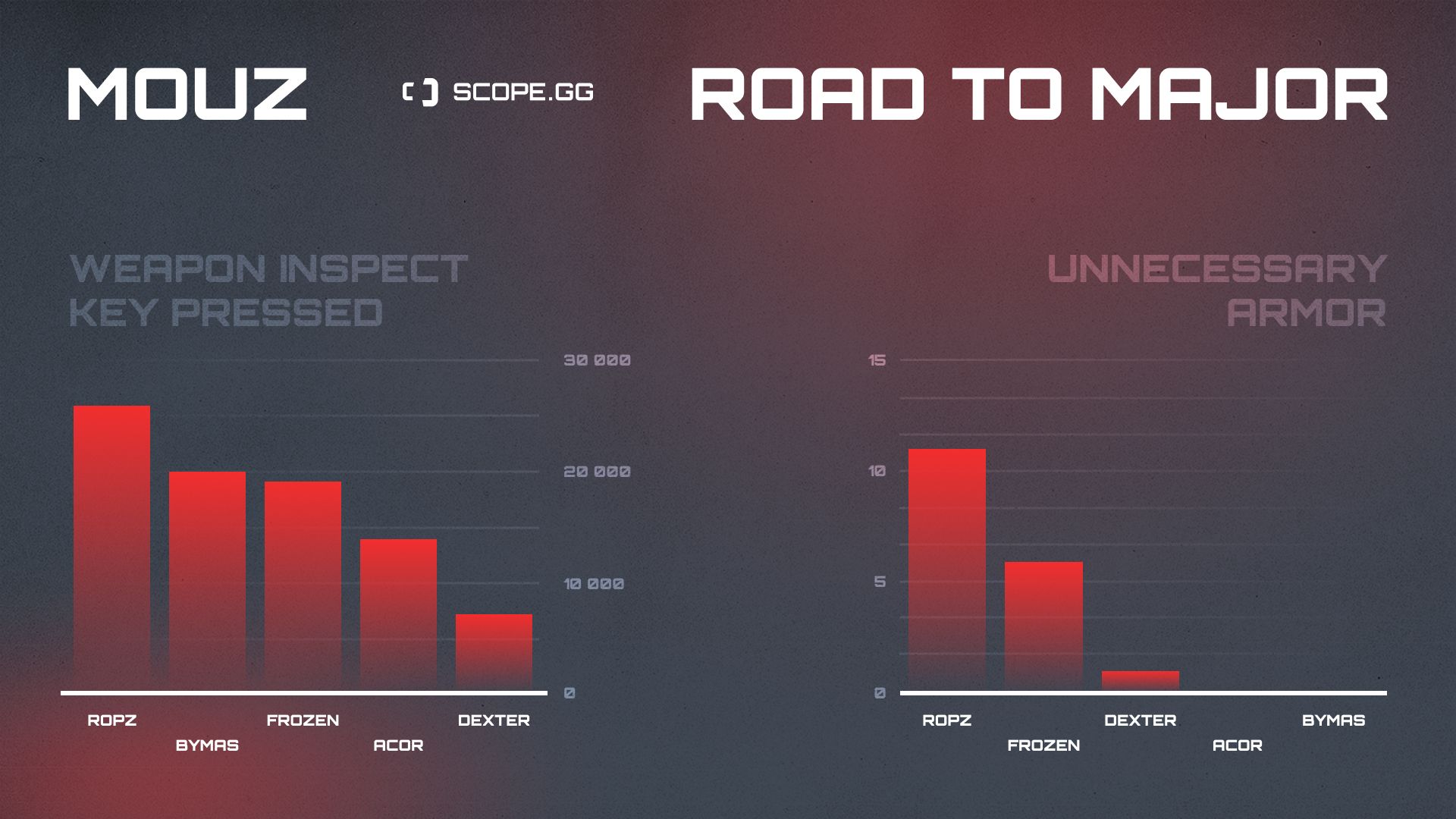 Click the link down below to check the full list of the Major teams and their stats in 2021 - https://blog.scope.gg/stats/