One of the few teams to play throughout the whole year without substitutions. This American team took  1st place on cs_summit and qualified for Major by getting the 3rd place on Intel Extreme Masters XVI - Fall: North America. What should you expect from the horses on this Major?
Every Liquid player has a positive MKR, while ELiGE and NAF stand out among others with 1.39 and 1.30 rating respectively.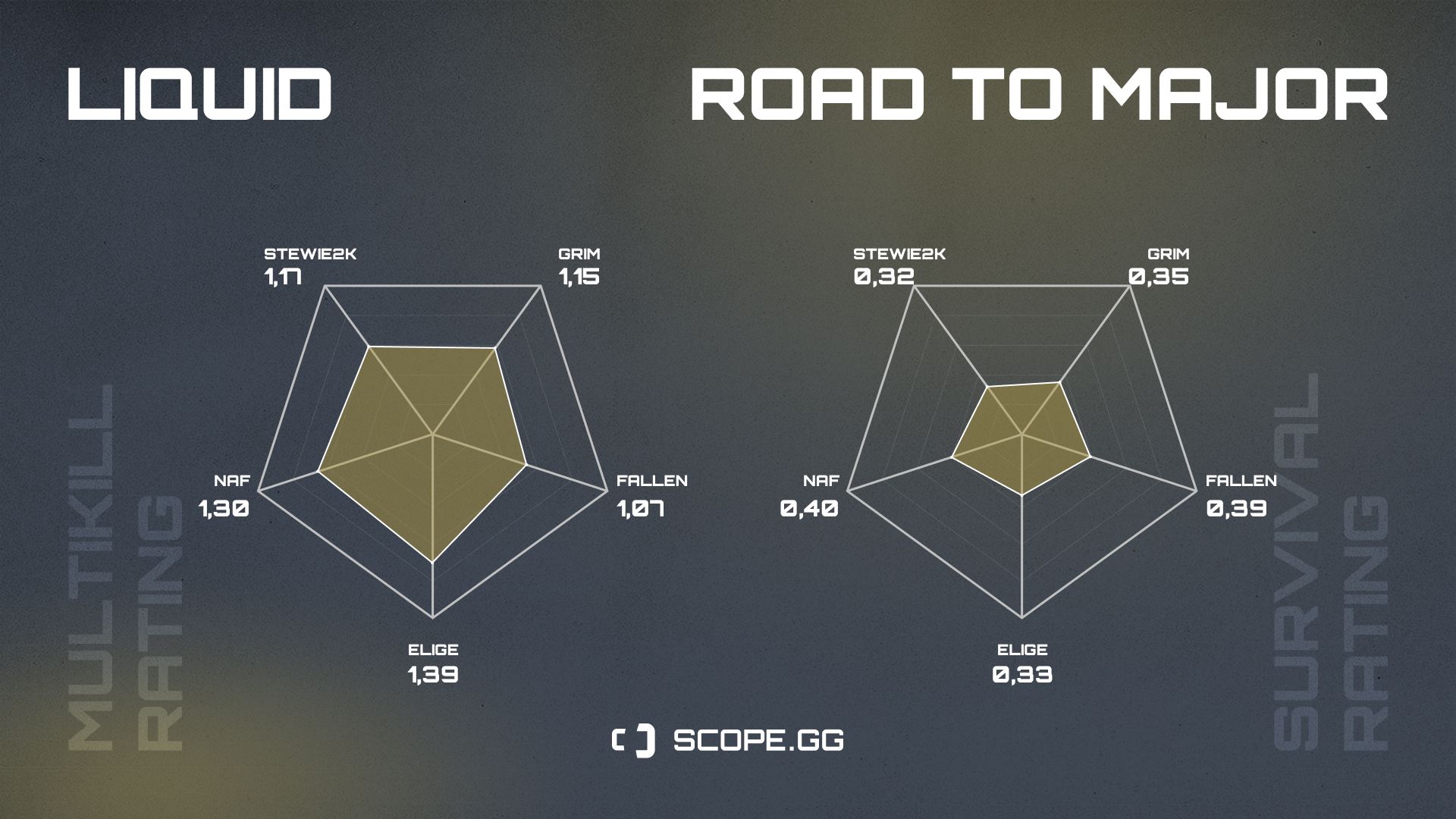 Gabriel "FALLEN" Toledo has the average kill time of 175 ms - one of the best results at this tournament. Team's grenade usage is also very high with 83.4% out of all grenades purchased.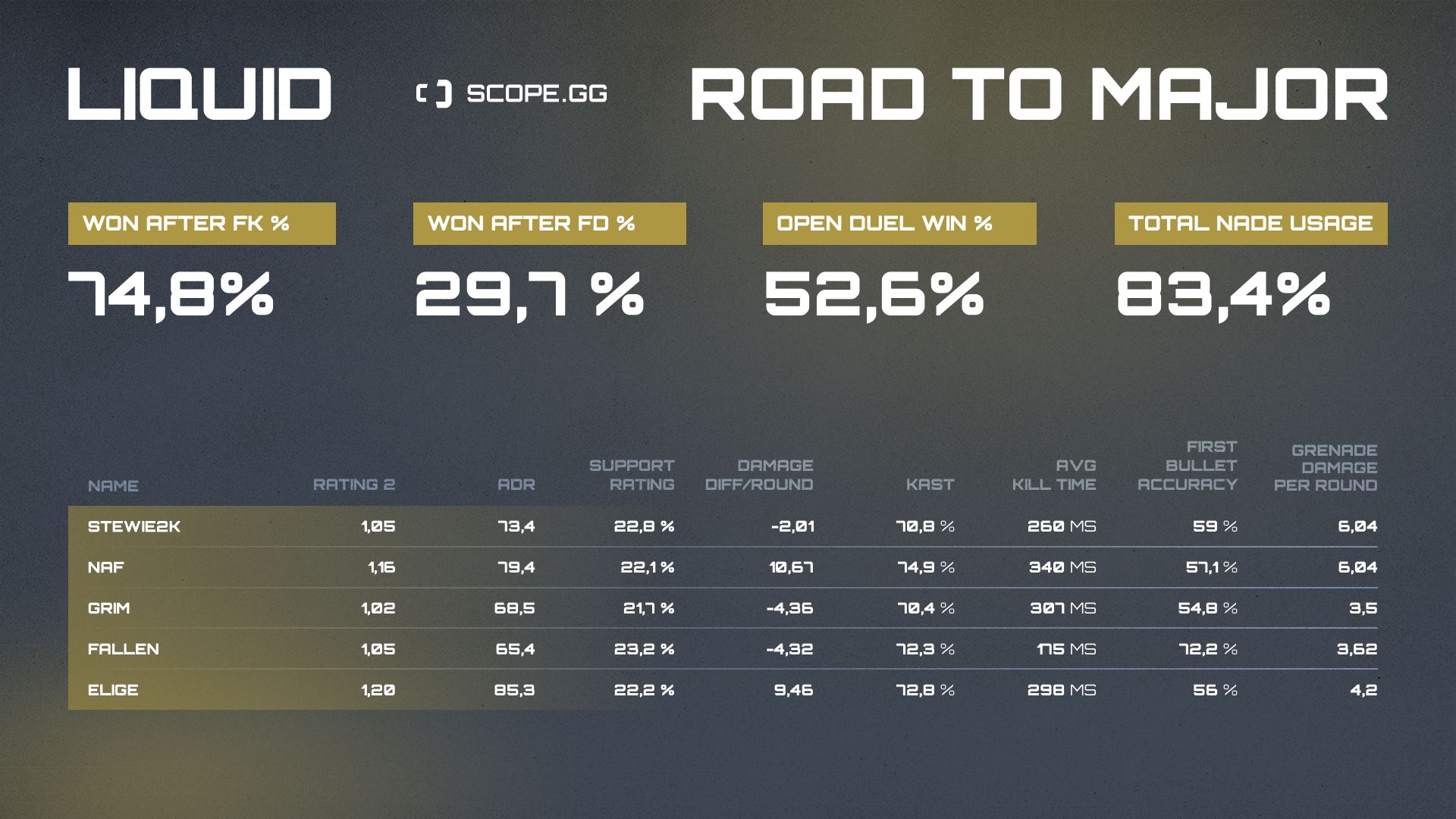 Three of the team's players have a negative DD, while NAF and ELiGE have around 10 DD.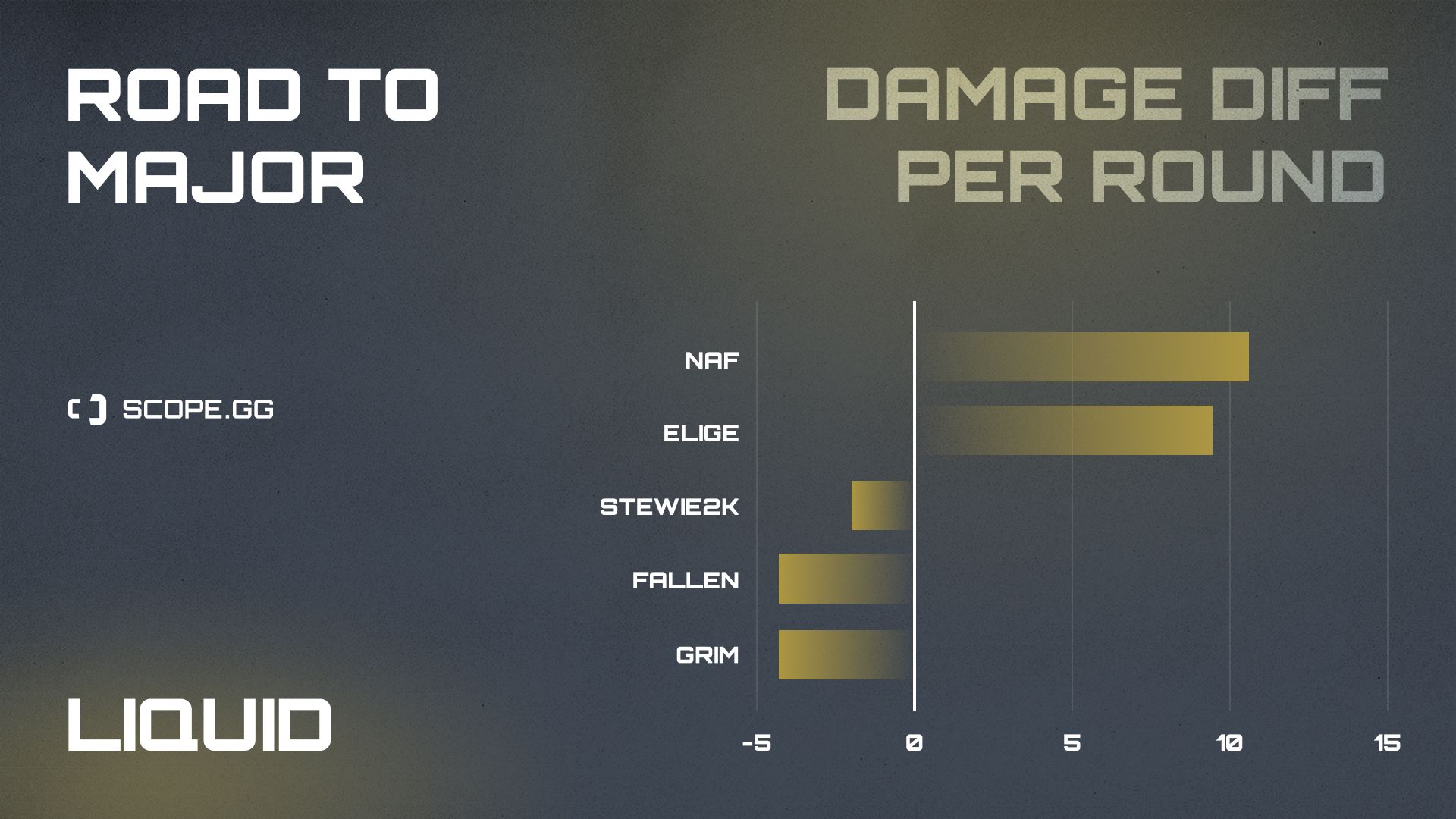 The Brazilian has a clear lead in the first bullet accuracy, while ELiGE scores headshots more often than his teammates.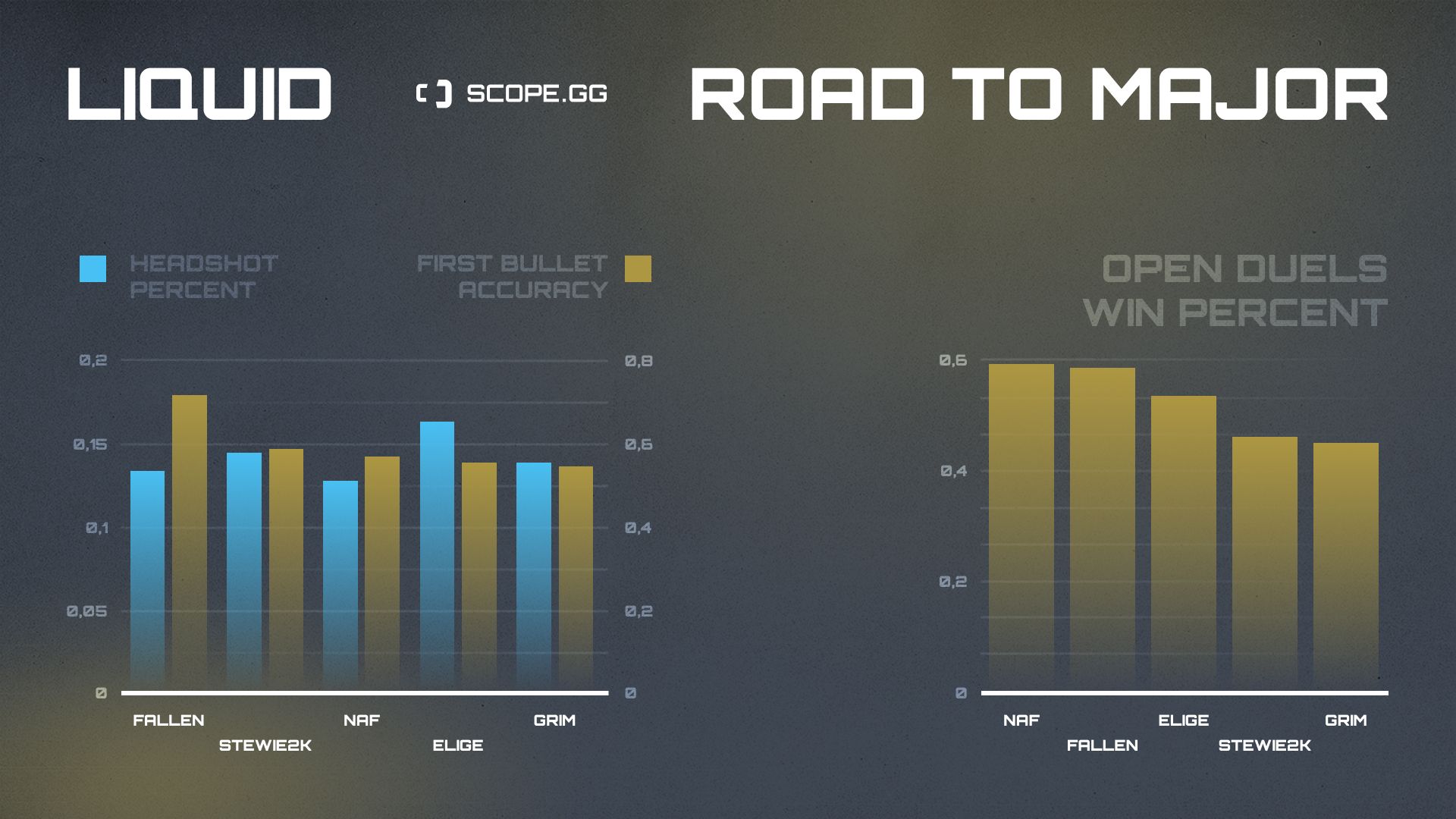 Fallen rarely inspects his weapons: 2034 times during the year. Throughout the 2021 Team Liquid unnecessarily replenished armor 88 times, NAF and Stewie2K being the most economy-conscious players with 3 and 2 mistakes respectively.