So far, Heroic's best result is the victories at EPL S13 and BLAST Premier: Fall Showdown 2021. During the Major, Richard 'Xizt' Landström will become the head coach for Heroic. Let's see what result the Danes, led by the legendary Swedish player, will show at this Major.
Comparative statistics of the whole team by multikill & survival rating. It is worth noting that Heroic players have almost the perfect pentagon looms in multi-kill rating section. All the players in the team are equally good in the game situations versus several opponents at the same time.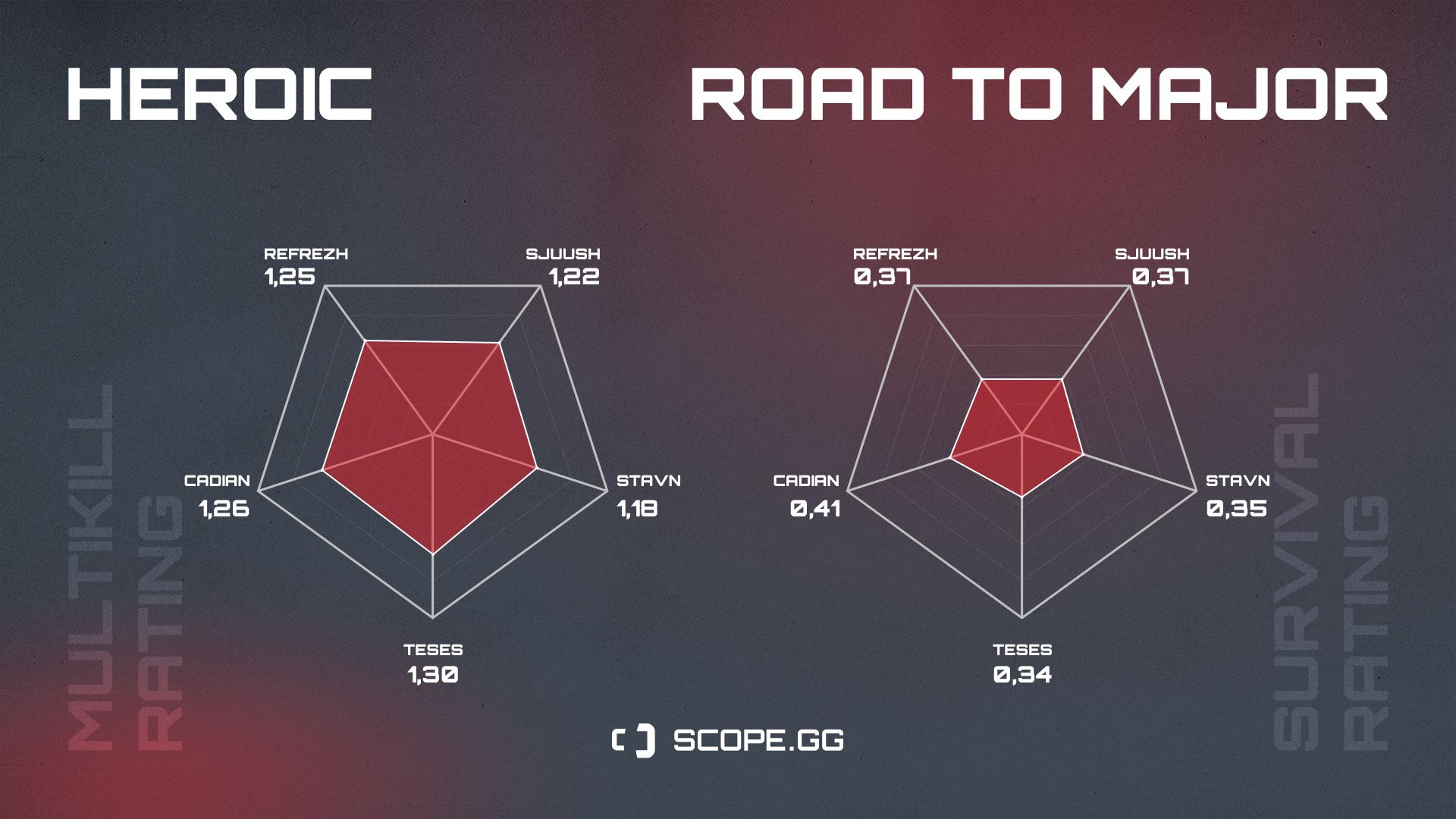 Comparative statistics of all players for 2021.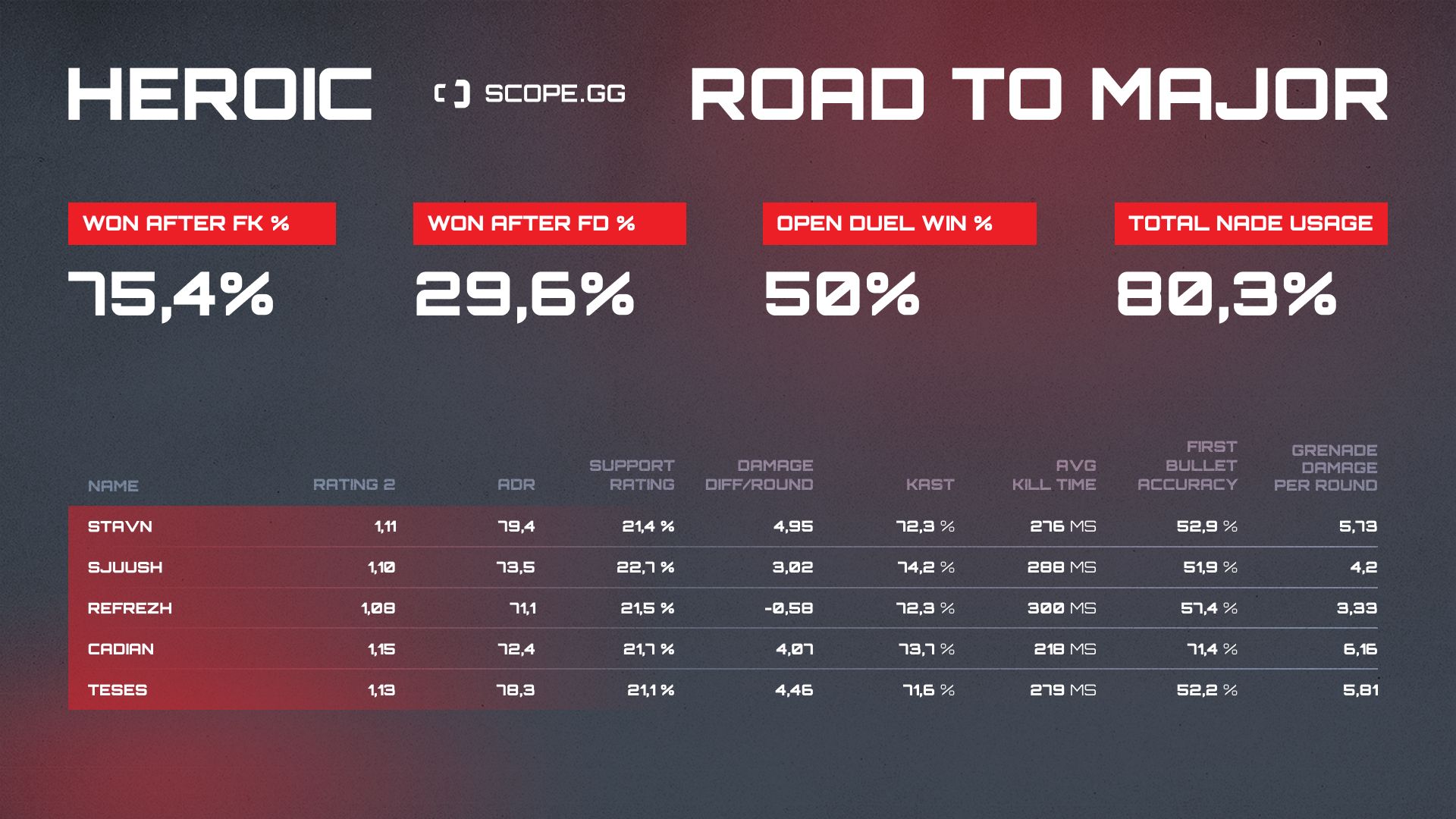 Almost all players have a positive DD, only refrezh stands out with -0.58 damage per round.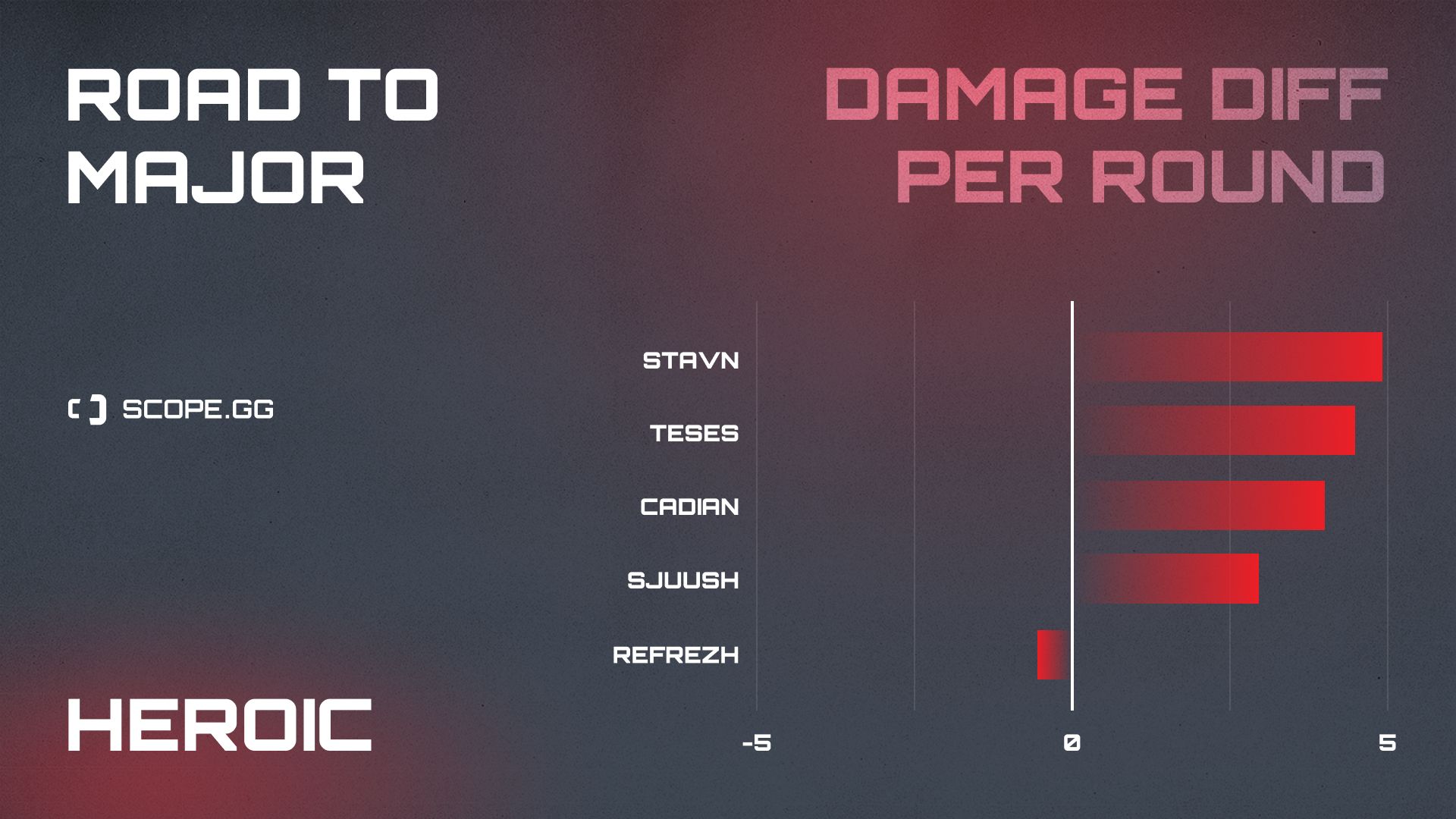 Casper Caidian Møller has the best first bullet accuracy.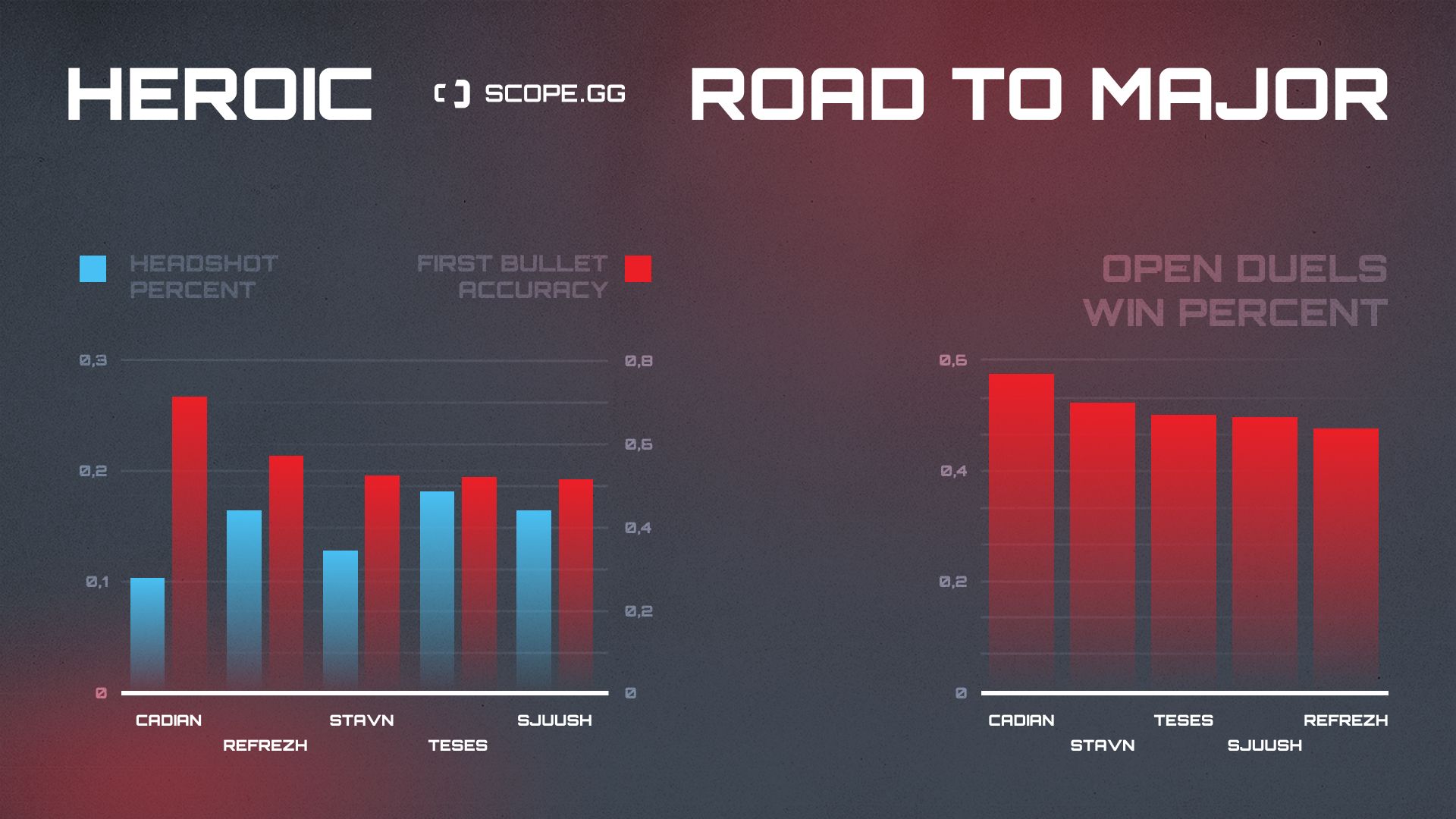 The Danes make almost no mistakes when buying armor - 23 mistakes in 2021. stavn is the real skin lover in the team: he examined his weapon 30011 times.