Brazilian roster that made it to PGL Major via North America qualifiers, has won DreamHack Open September and finished 2nd at Intel Extreme Masters XVI - Fall
GODSENT played 120 maps in 2021. Now they are TOP 23 according to HLTV. The best rated by Rating 2.0 is felps with 1.22, dumau is not far behind with 1.20, Taco is the only player with this rating less than 1.10.
Comparative statistics of the whole team by multi-kill & survival rating. felps is the leader by multi kills in the team.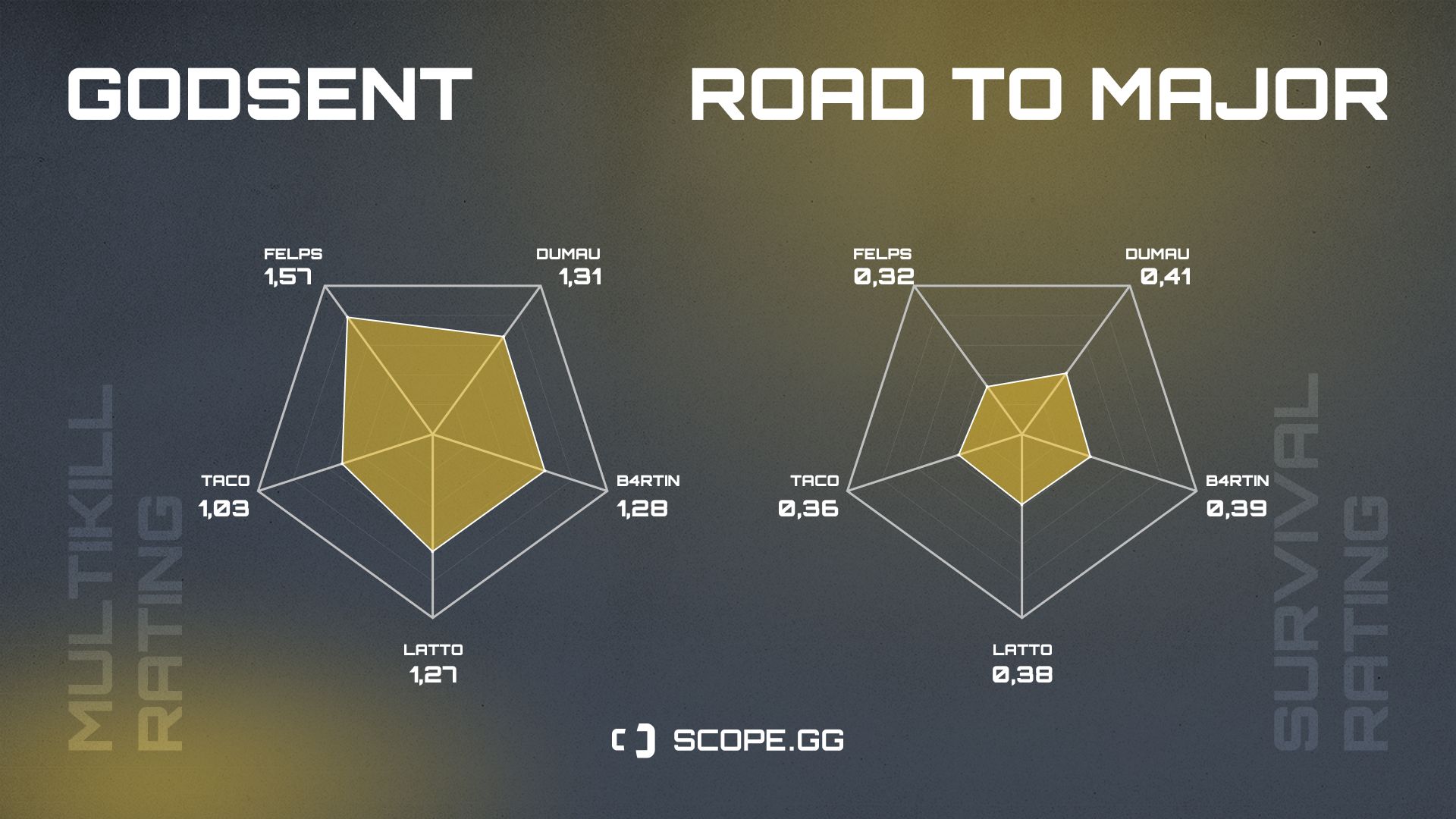 Comparative statistics of all players in 2021. GODSENT wins 75.8% of their rounds after the first kill.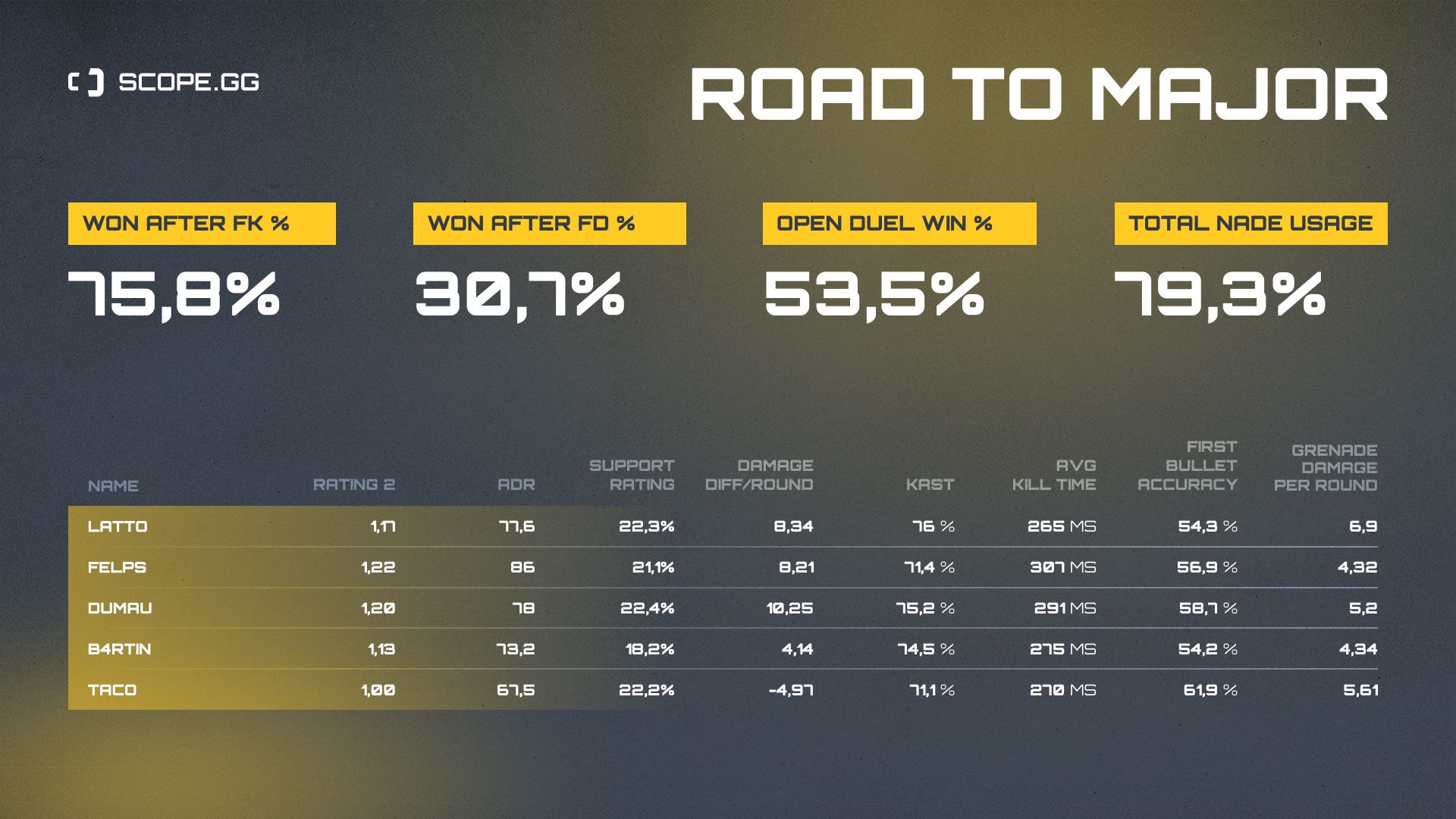 As the team leader, dumau has the best damage difference per round. Here only Taco has the negative statistics.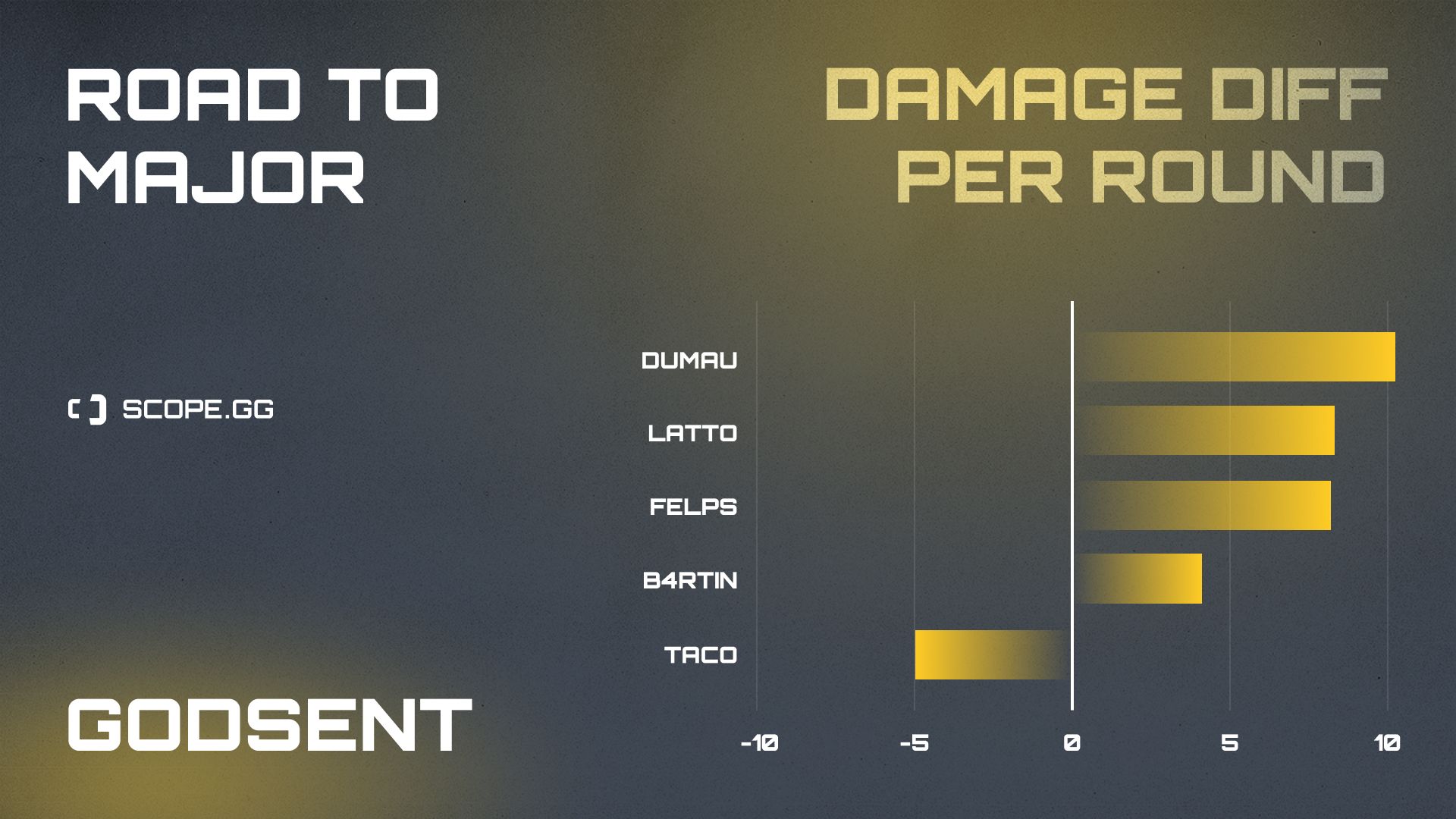 An interesting fact: b4rtiN is the best by headshots in the team. Taco has the highest first bullet accuracy but he's the worst by the damage difference per rank. Looks like someone has problems with killing an enemy…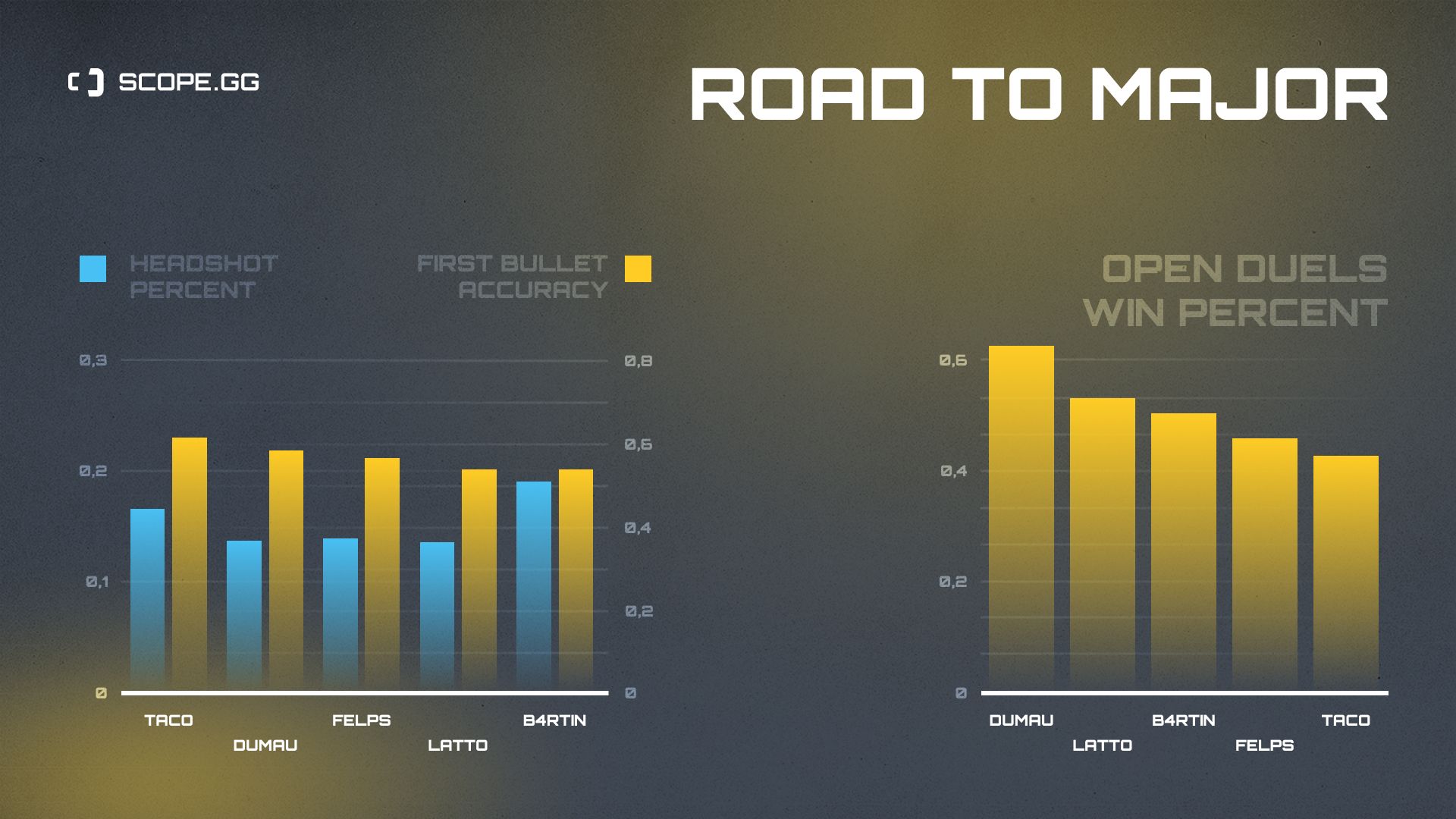 Taco loves skins more than everyone in his team, he examined his weapons more than 58,005 times in 2021, b4rtiN did it 5,458 times. At the same time b4rtiN has less economy mistakes in GODSENT. He unnecessarily re-purchased the armor only once in 2021. Bravo!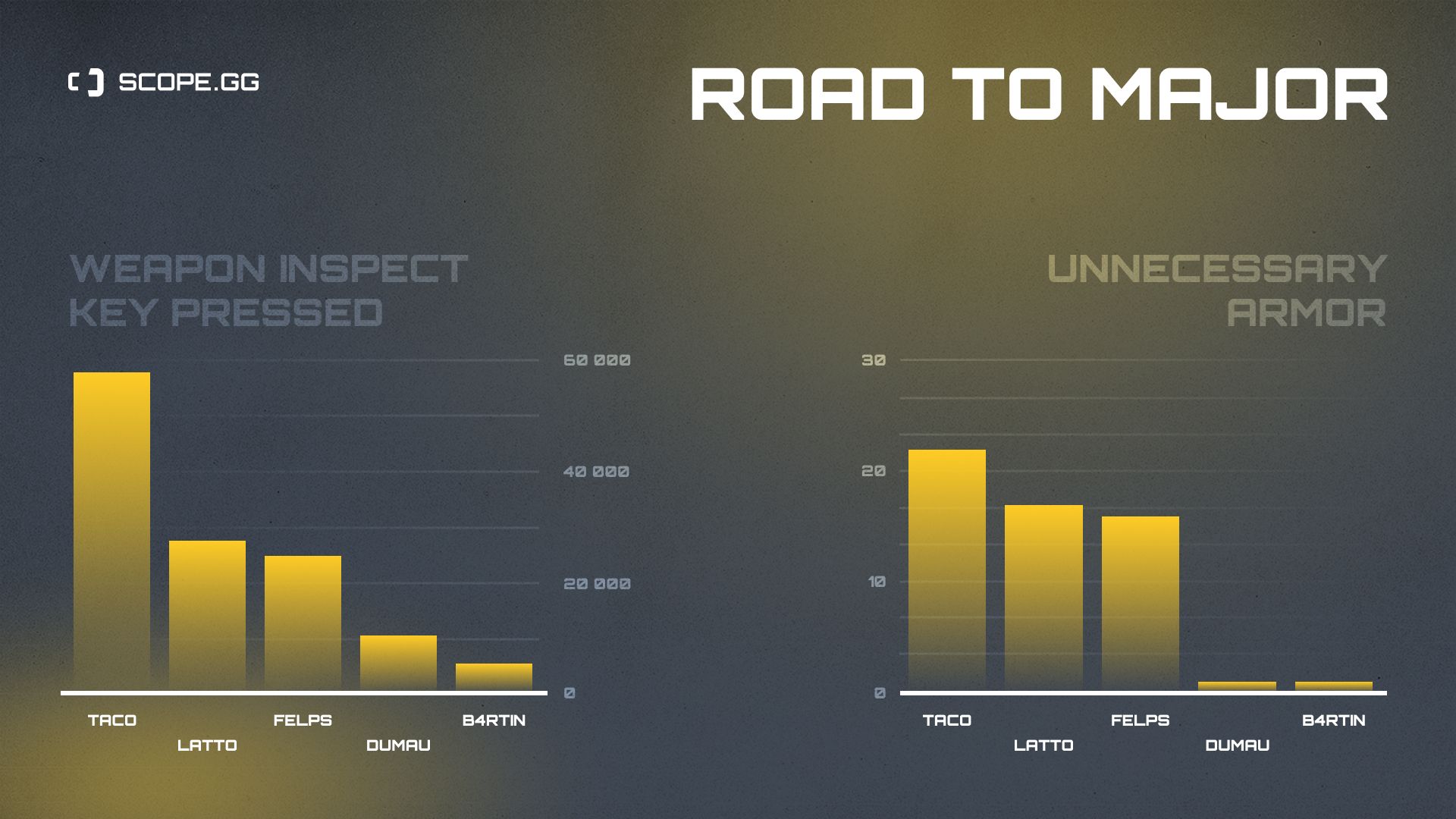 Click the link down below to check the full list of the Major teams and their stats in 2021 - https://blog.scope.gg/stats/