This team quickly rose to the top of the HLTV rating during the 2021 - Gambit reached the final in 13 tournaments and won half of them. This Russian team has shown us a solid and confident gameplay throughout the year, however the question whether or not GAMBIT will be able to get the second trophy still remains.
Dmitry "sh1ro" Sokolov is the most unkillable player on PGL Major Stockholm 2021. High Multikill Rating of the Ax1le, Hobbit and sh1ro trio is also worth mentioning.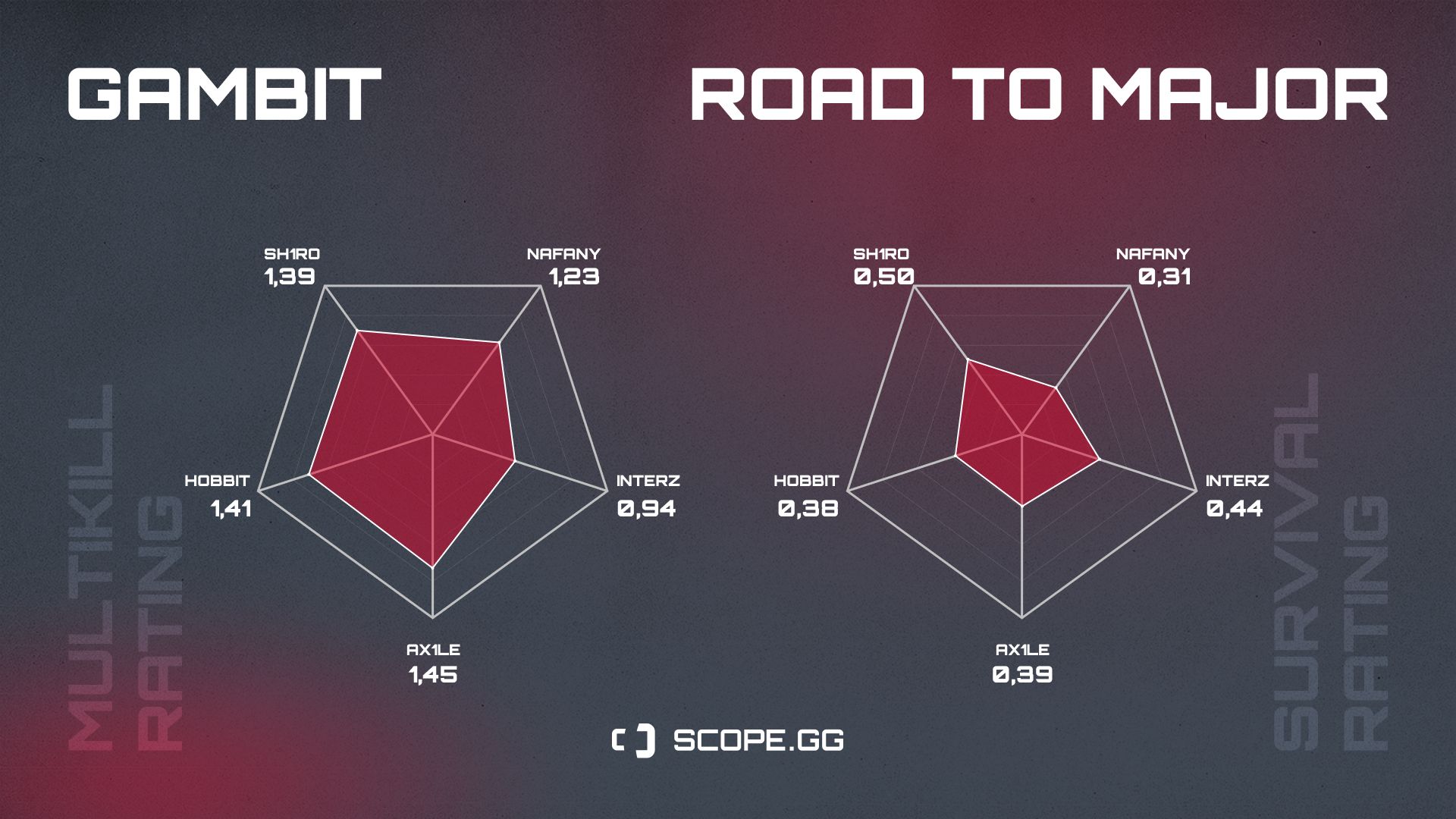 Gambit knows how to press the attack - they win 76.6% of 5v4 rounds. sh1ro's average kill time of 189 ms is also an impressive result.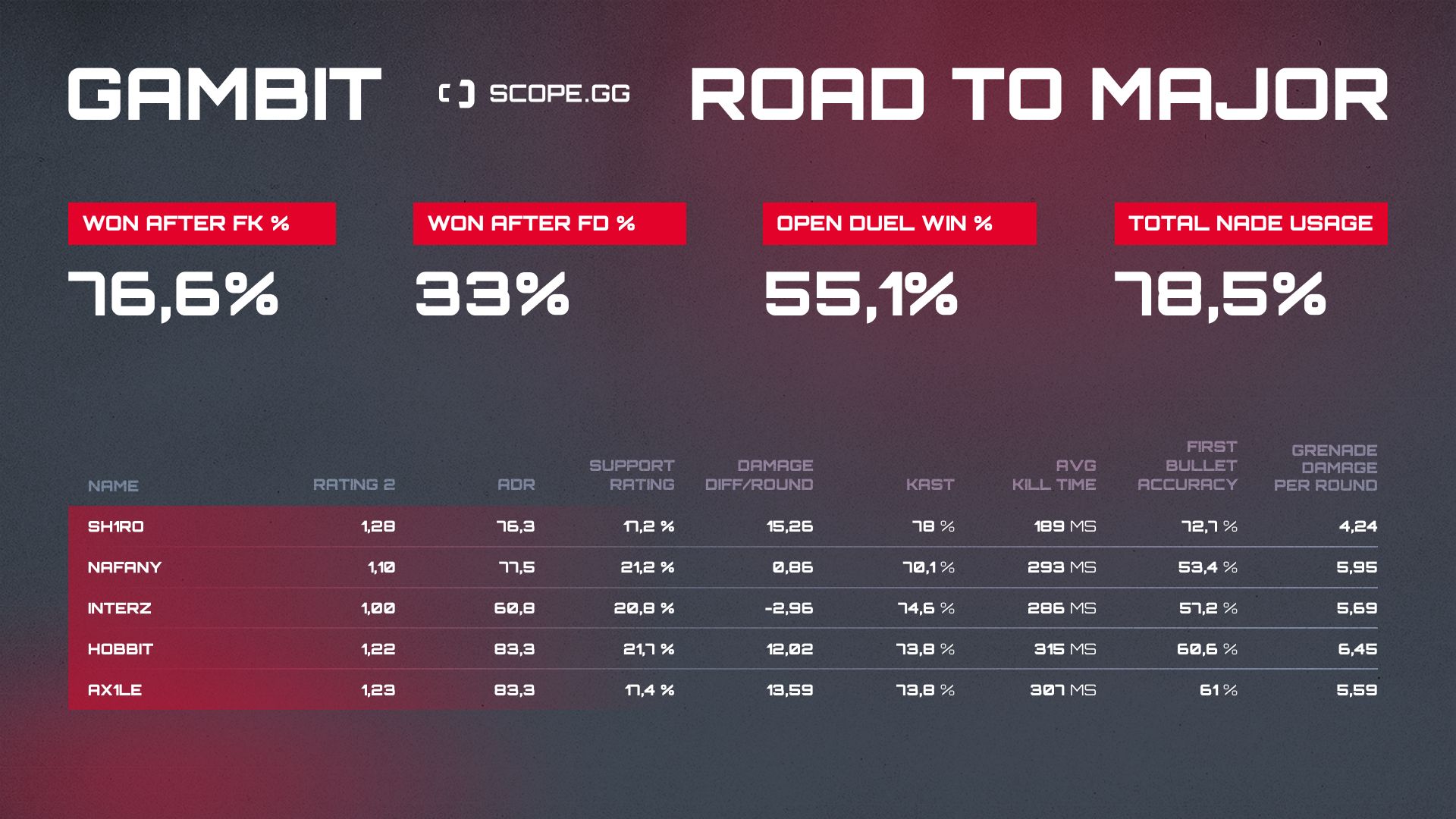 3 players have more than 10 damage difference per round - quite a spectacular value.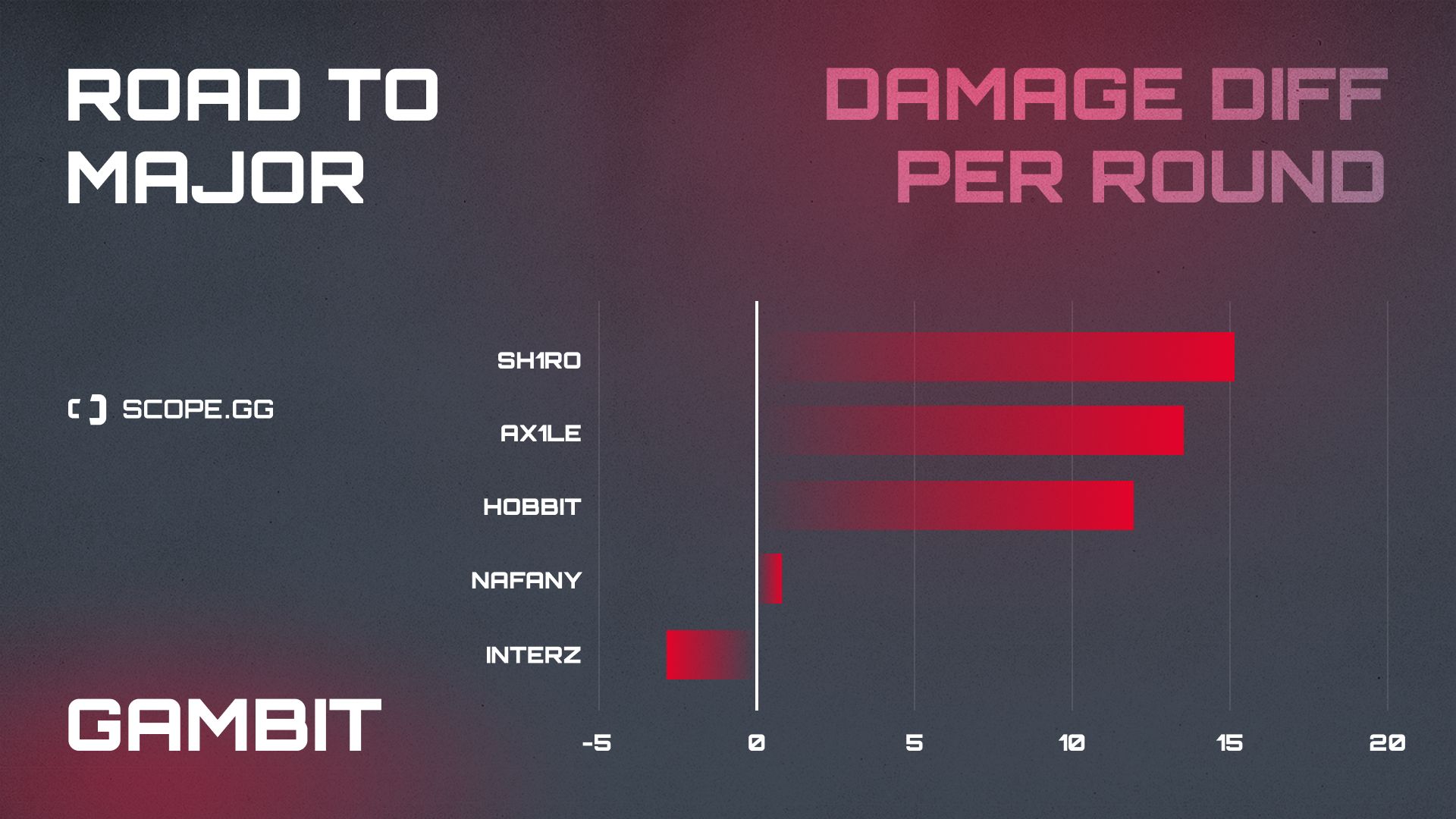 Your chances of winning sh1ro in the open duel is really low - he's the best in this tournament with a 70.4% win rate.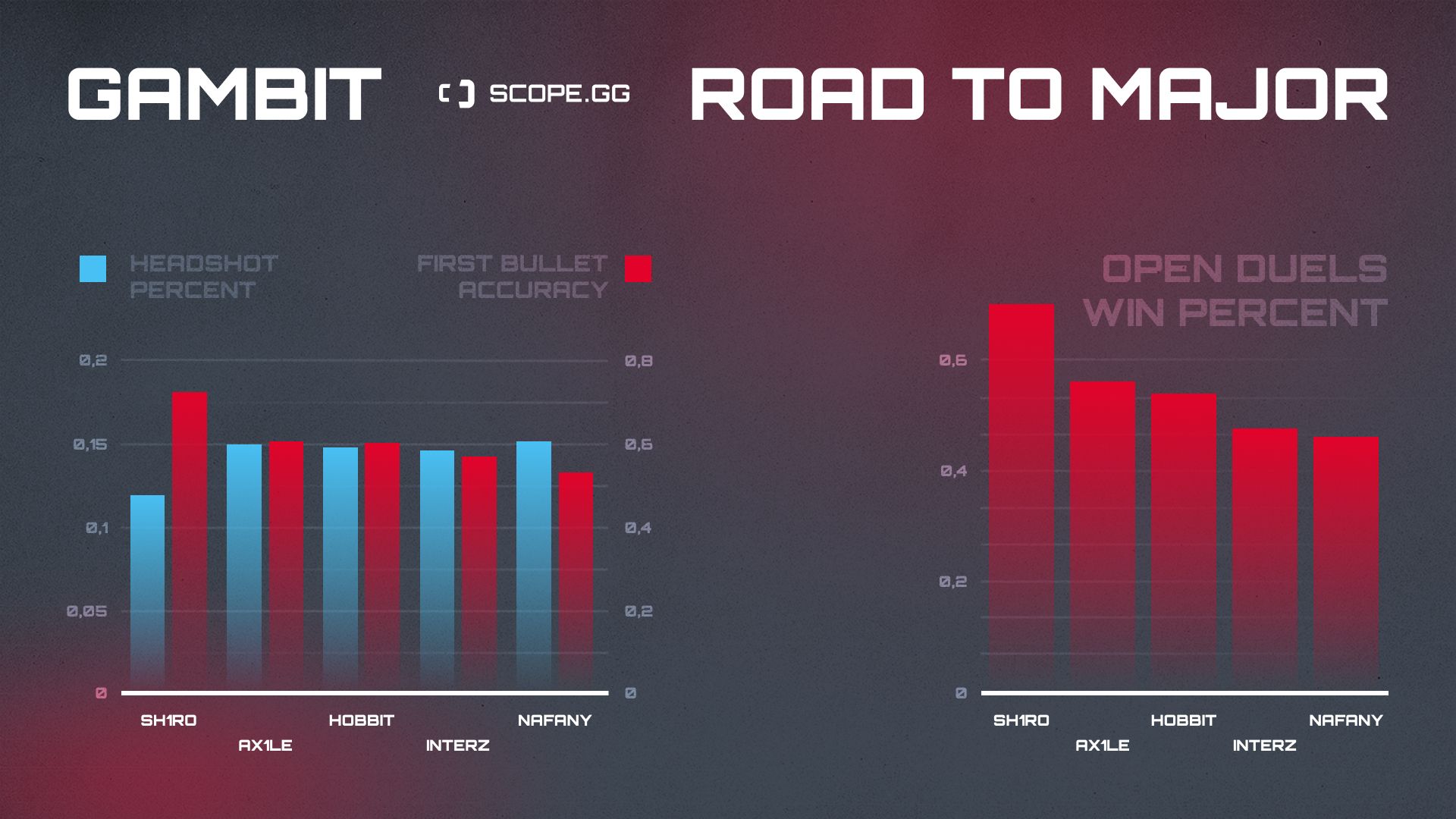 Being the best in a single parameter is not enough for sh1ro, so he also took the first place on PGL Major by inspecting his weapon 98 145 times. That's 550 593 seconds or around 153 hours of looking at his sweet skins.