G2 arrives at the event with 164 played maps during 2021 behind their back. Their best achievement is BLAST Premier: Spring Showdown 2021, Nikola NiKo Kovač has the best rating of 1.22.
Brothers Nemanja and Nikola Kovač stand out over the rest of the team in MultiKill rating.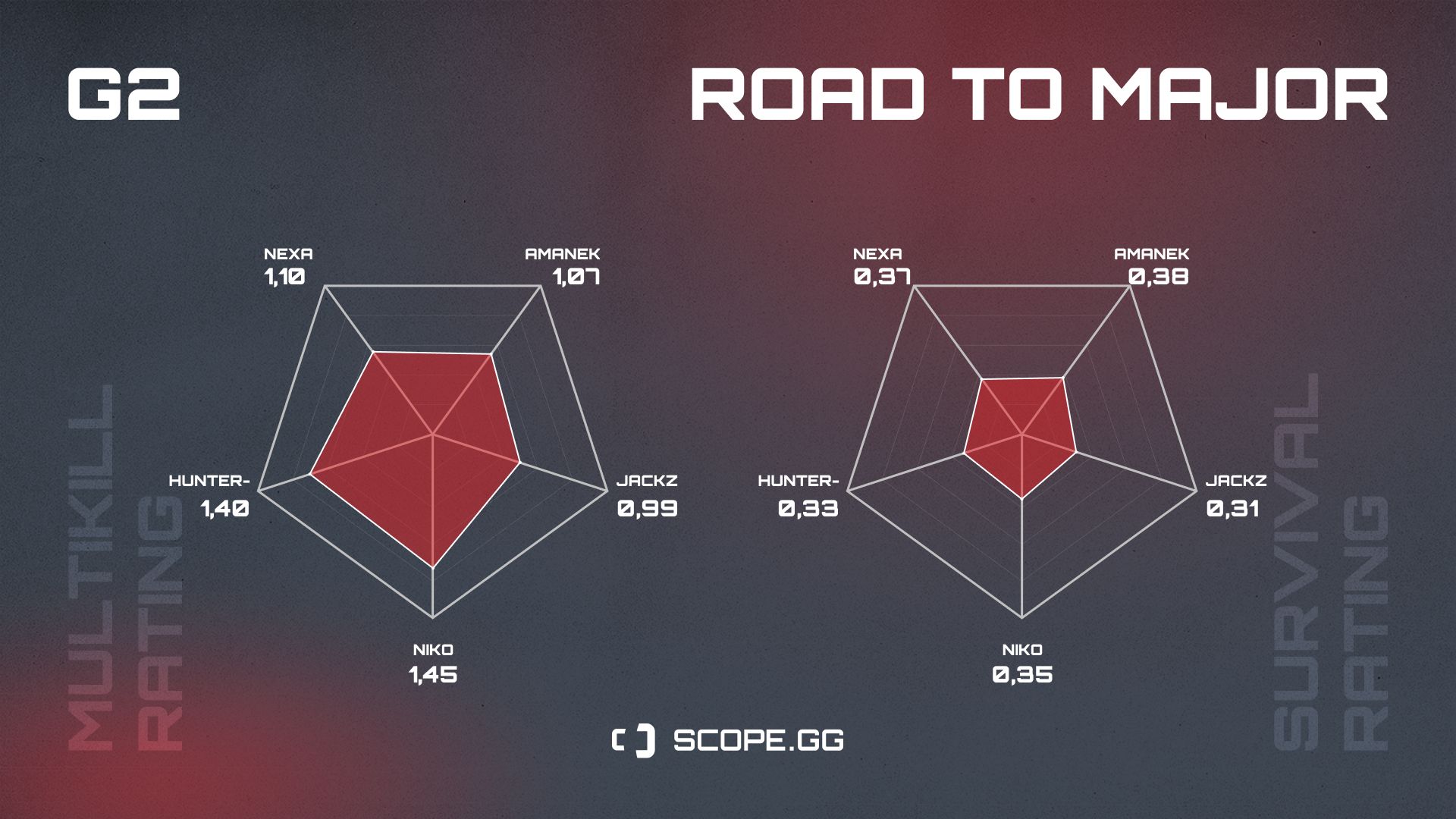 Comparative statistics of all players in 2021. G2 used 86% of the purchased grenades, one of the highest results of the tournament.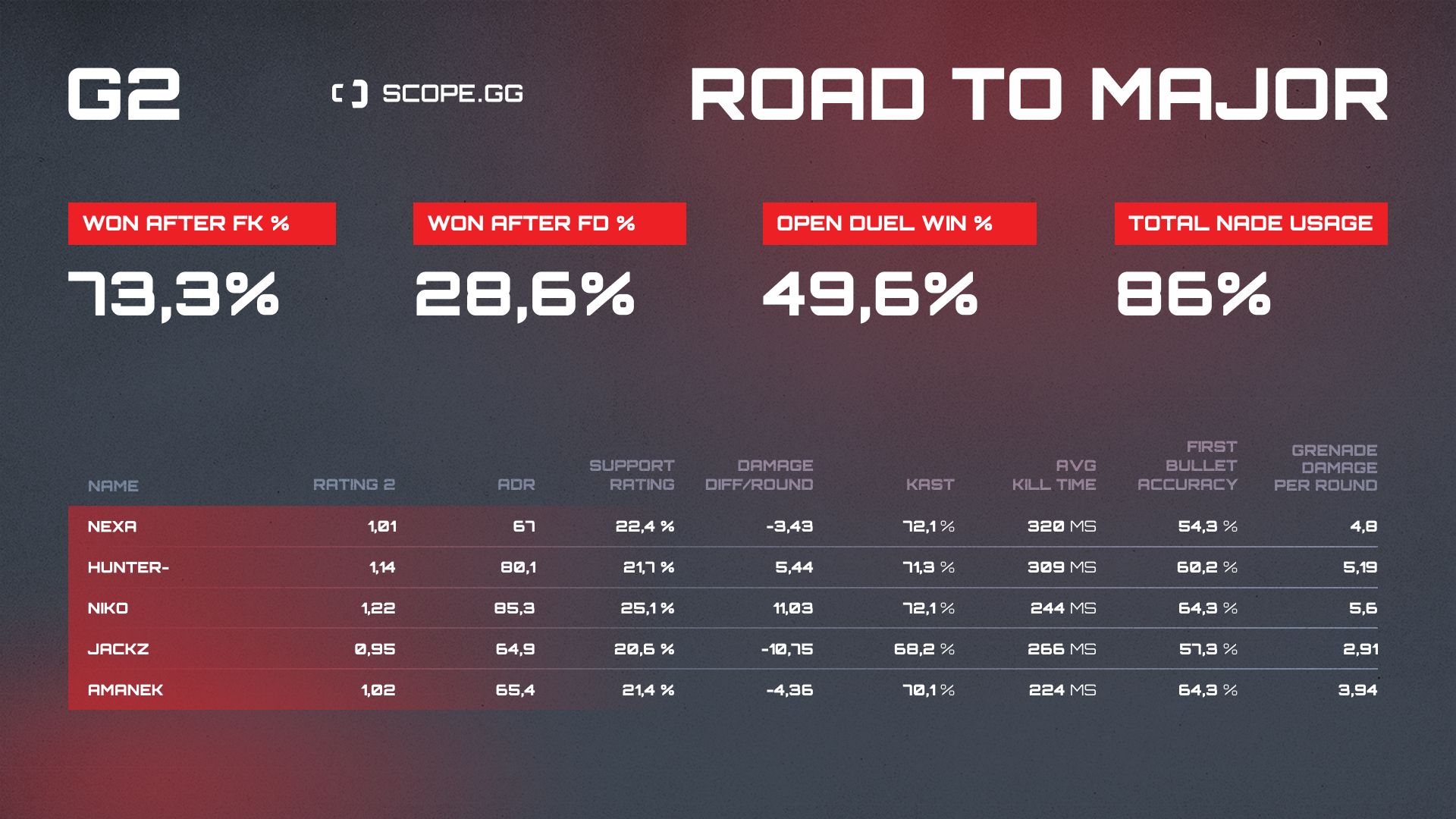 Kovač brothers also stand out in damage difference per round, being the only players in the team with the positive values.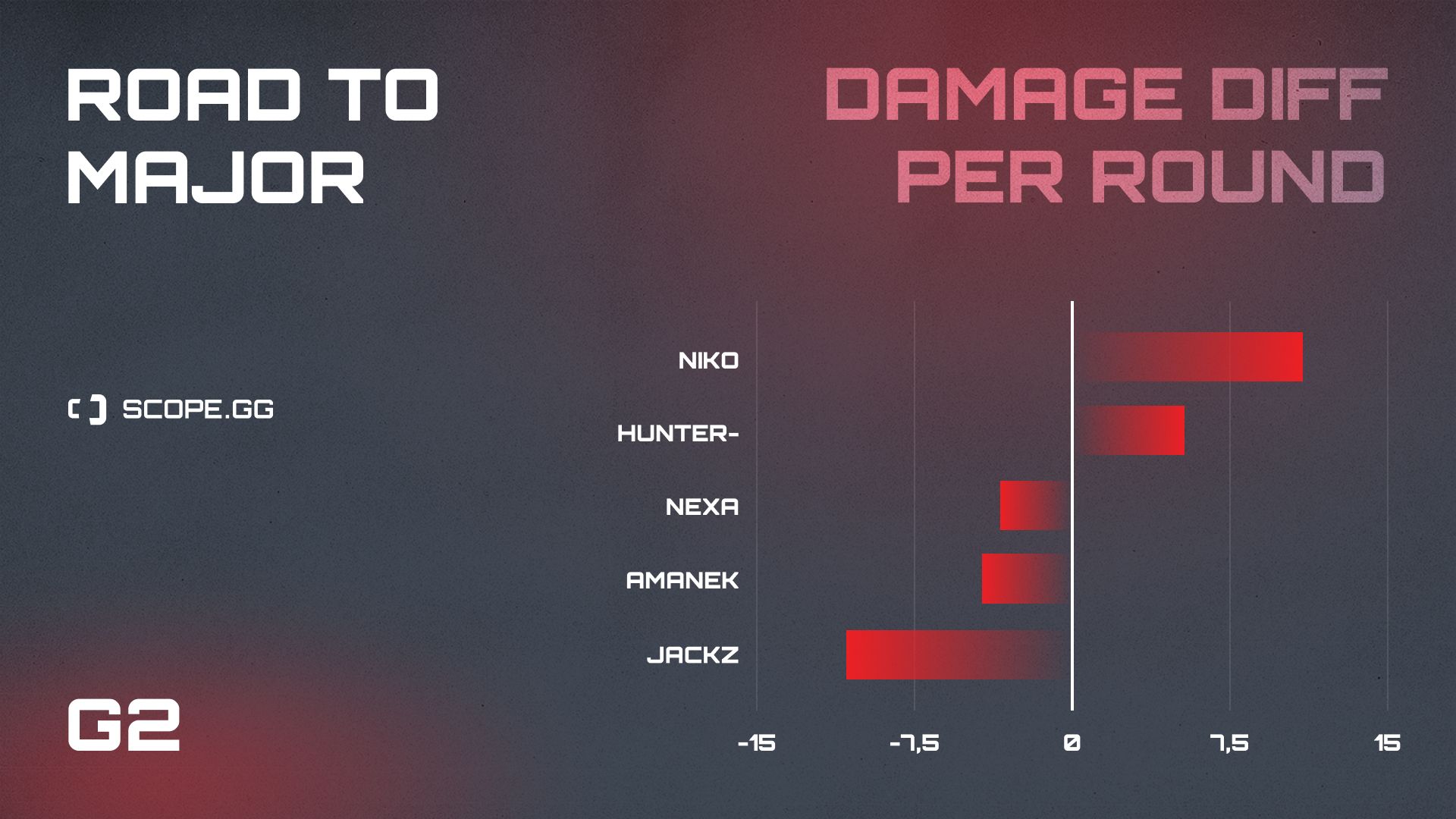 JACKZ has one of the highest headshot percentages in the tournament with 23.4%.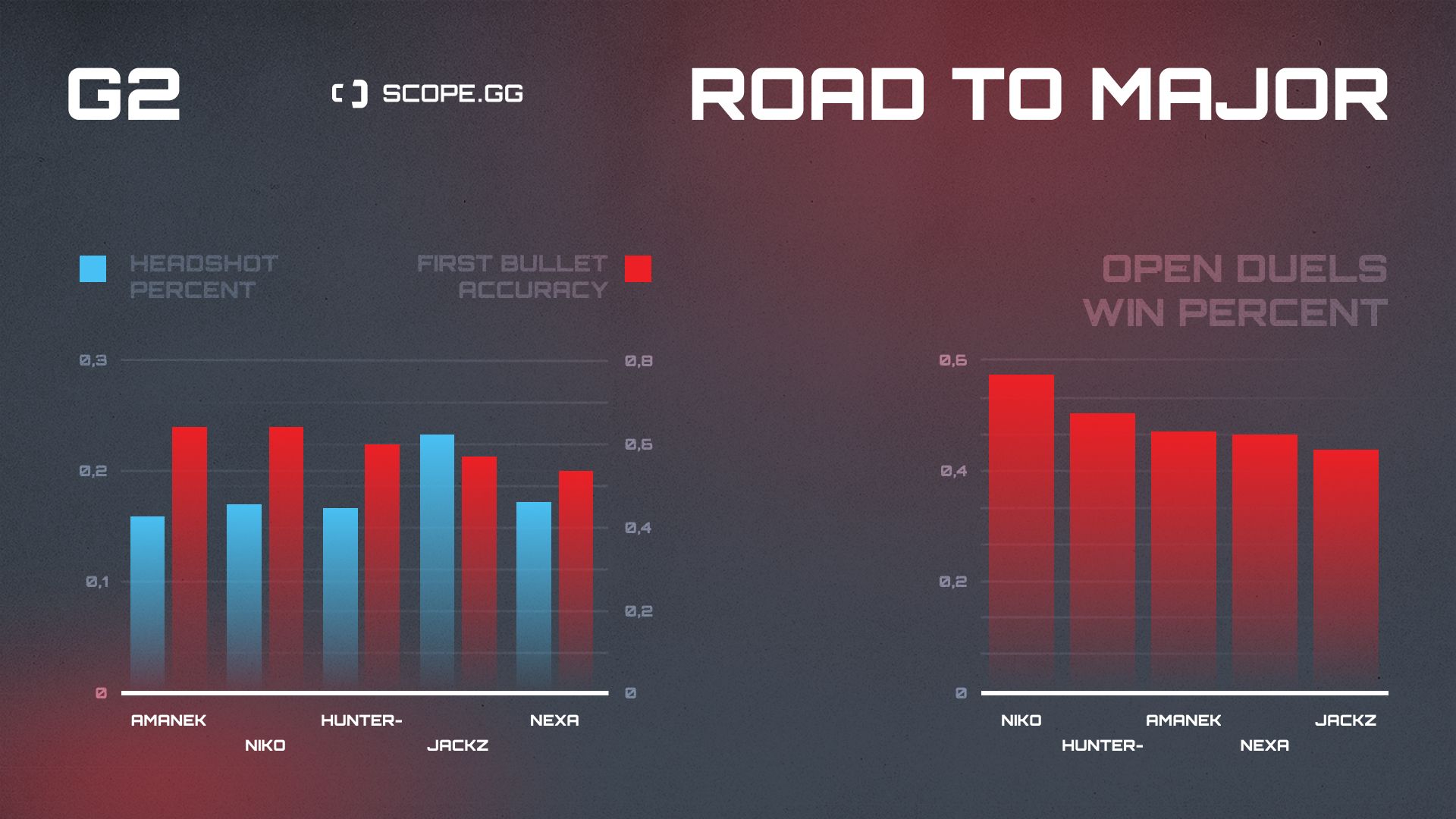 JACKZ is the only player in the team who consistently unnecessarily replenishes armor with 79 out of total 85 times.
Click the link down below to check the full list of the Major teams and their stats in 2021 - https://blog.scope.gg/stats/