What should you expect from the panthers? This Brazilian team took 2nd place in cs_summit 8, 3rd place in ELP S13 and secured their place in the Major by winning the Intel Extreme Masters XVI - Fall: North America. Several months prior to the qualifier Drop joined the team from the Furia academy.
KSCERATO and yuurih are the best in the team in multi-kill rating.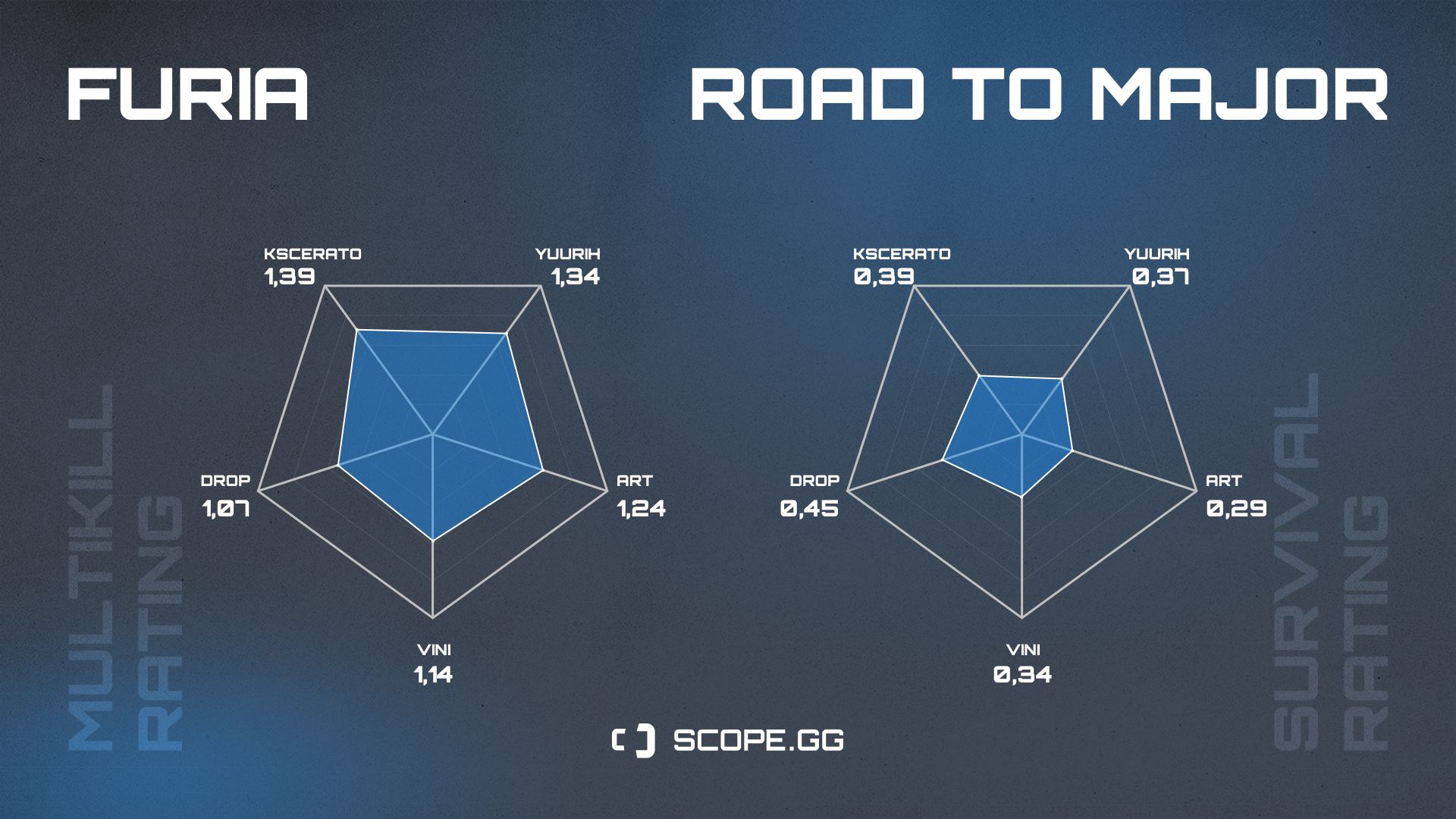 These Brazilians know how to get their rounds to the victorious end, they win 73.7% of 5v4 situations.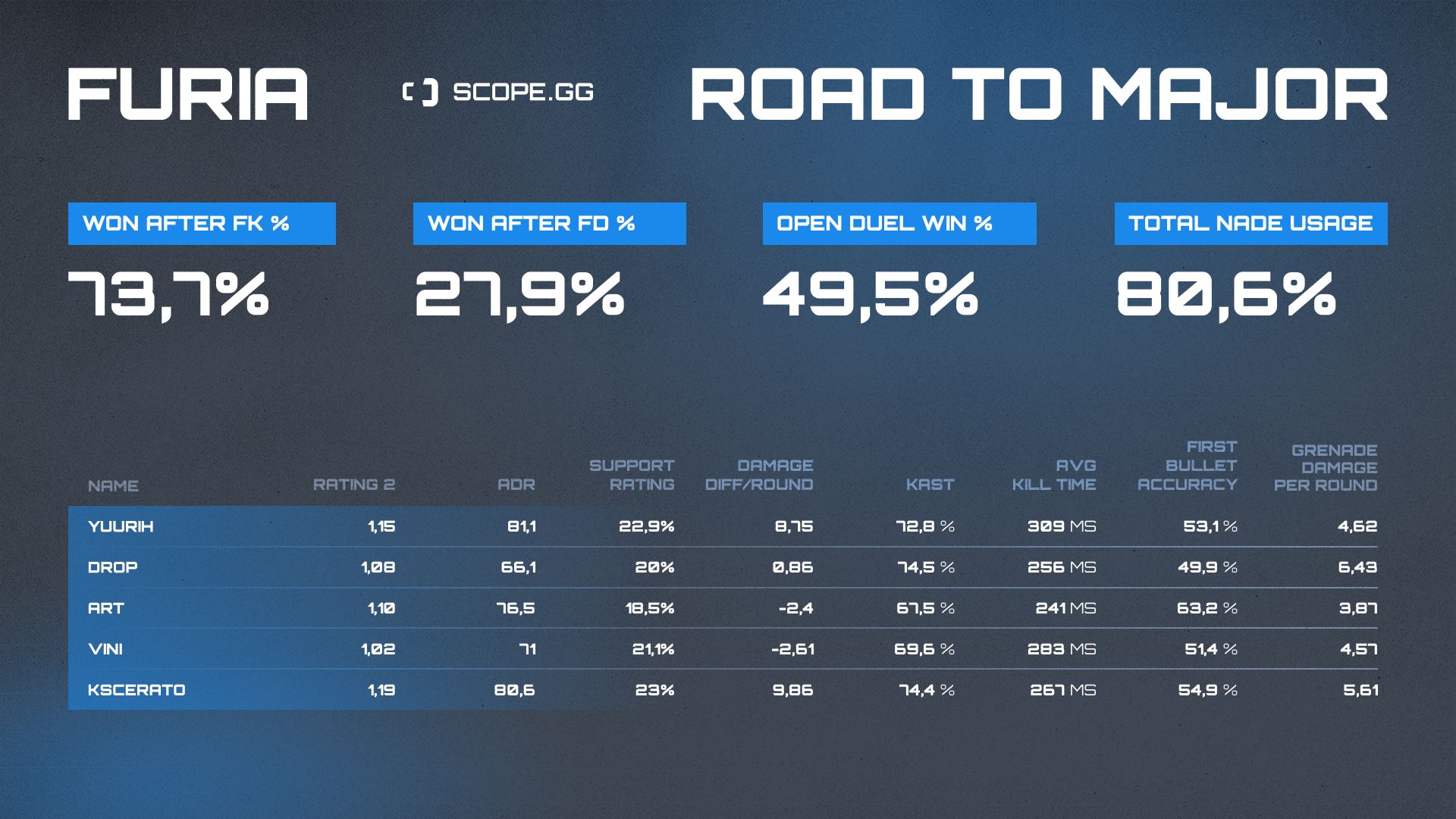 KSCERATO and yuurih are also the team's leaders in DD per round.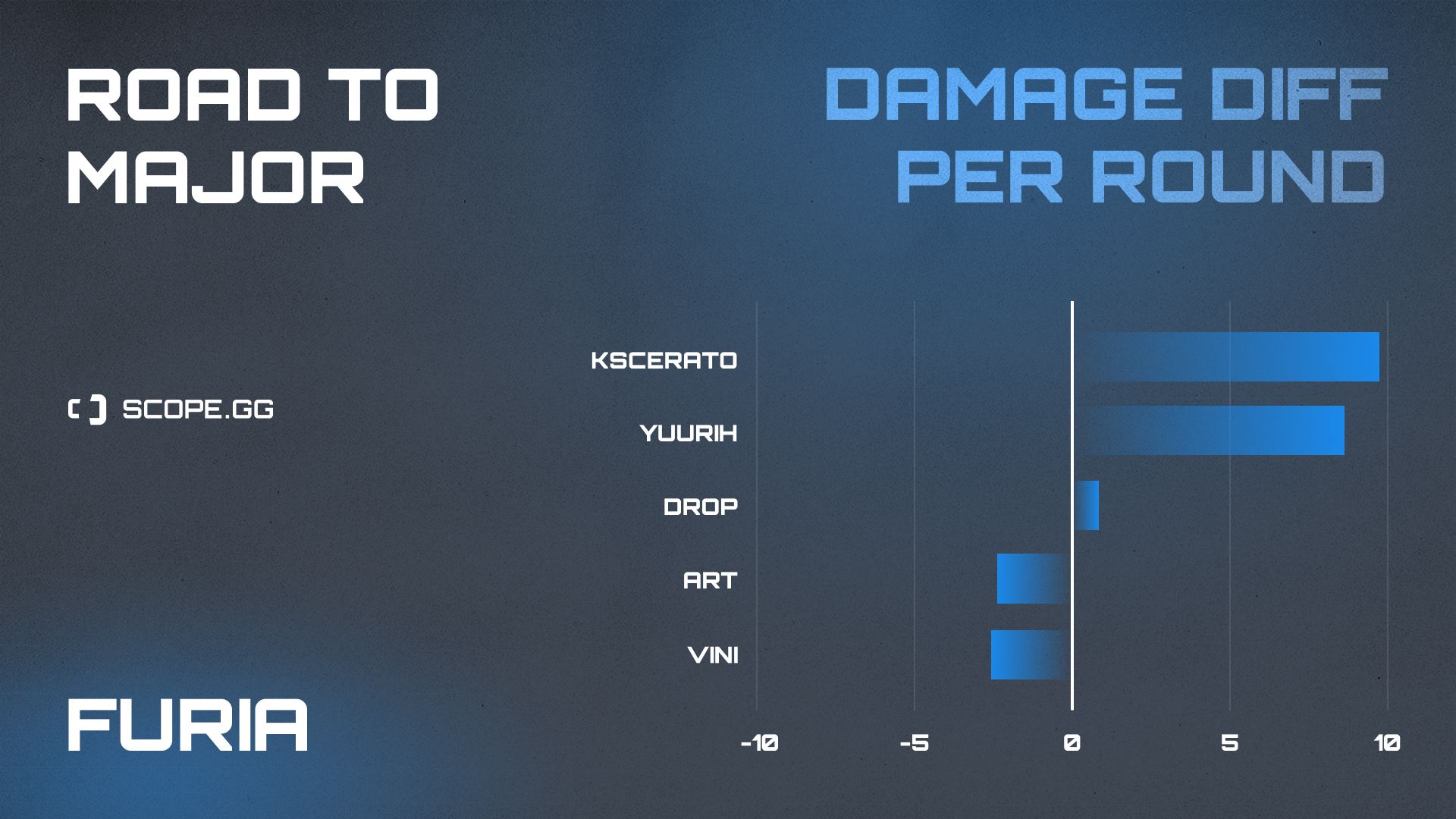 Team's sniper arT has the highest first bullet accuracy, while Drop takes the lead in headshots out of all hits.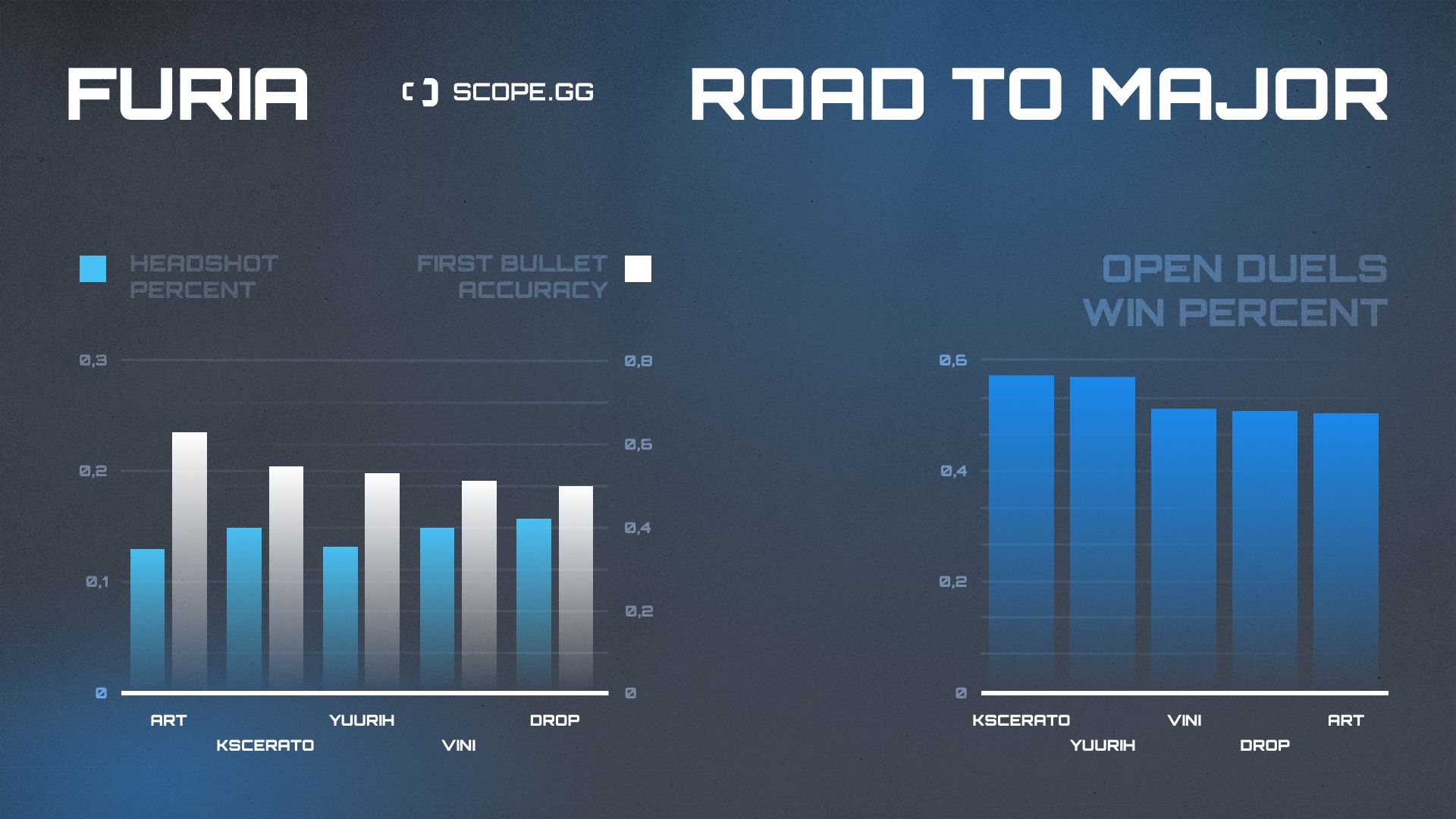 Almost all Furia players like to inspect their weapons equally, but not everyone of them saves the money while re-buying armor, VINI replenished 21 out of 37 total unnecessary kevlars.