It was a tough year for FaZe Clan. The team showed the best result at Intel Extreme Masters XVI – Cologne, where they took 3-4 place. FaZe comes to the Major with a coach substitute - innersh1ne will take the place of RobbaN who's banned at this major by Valve.
Comparative statistics of the whole team according to their multi-kill & survival rating. Twistzz and broky take the lead.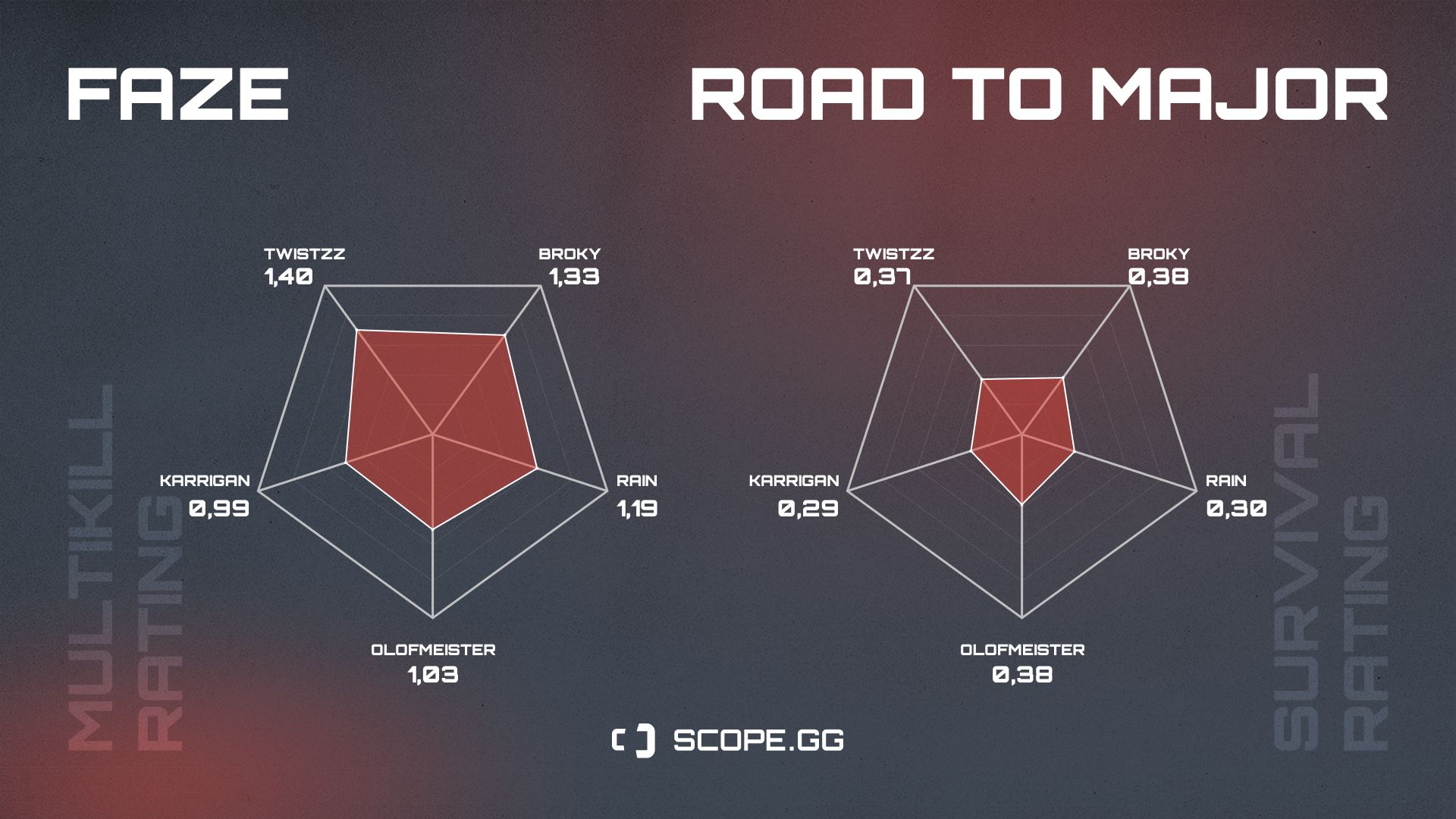 Comparative statistics of all players for 2021. It's interesting that FaZe win their 4v5 situations in 28.8% of all the cases.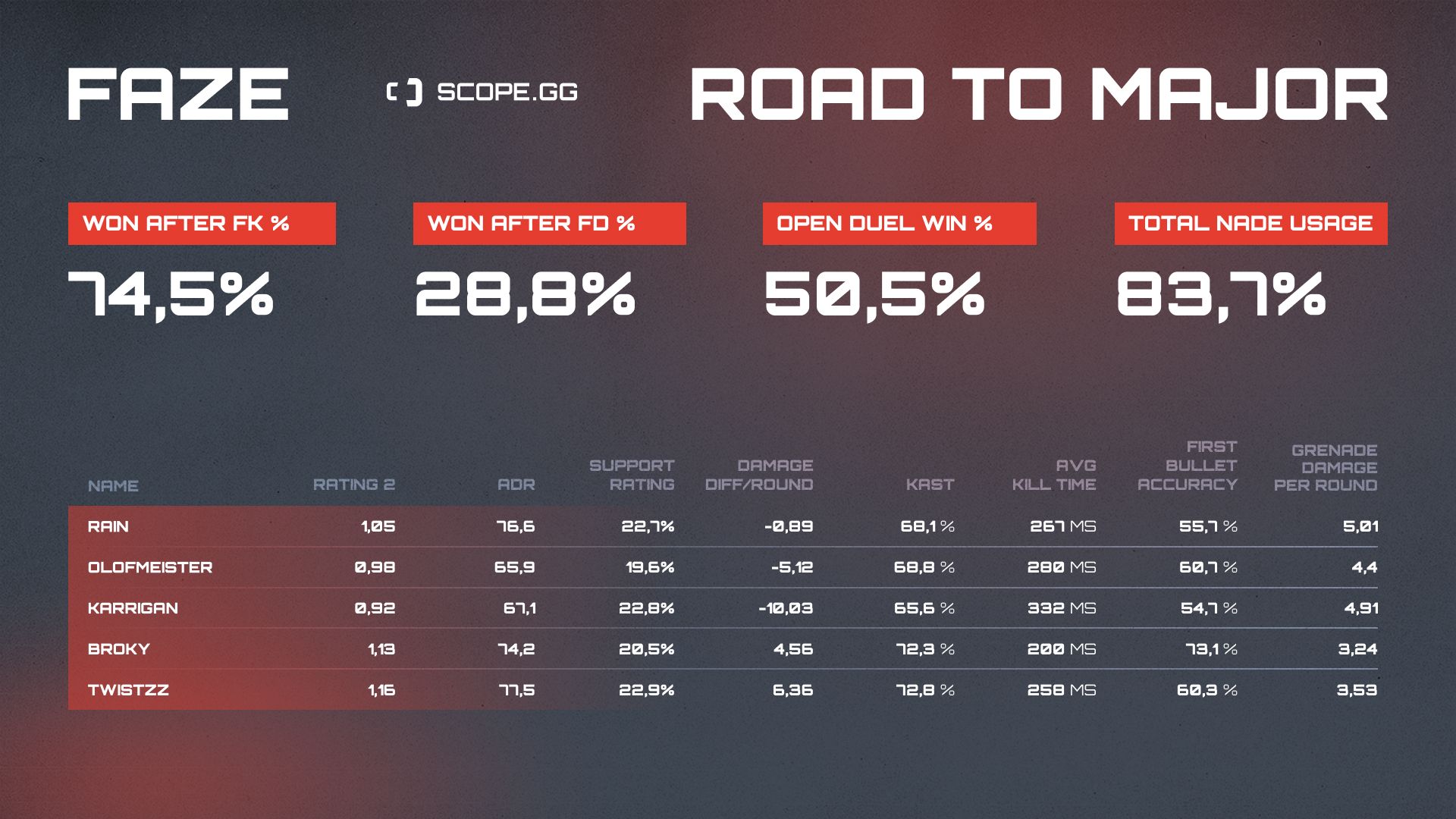 Only two FaZe Clan players has a positive damage difference per round.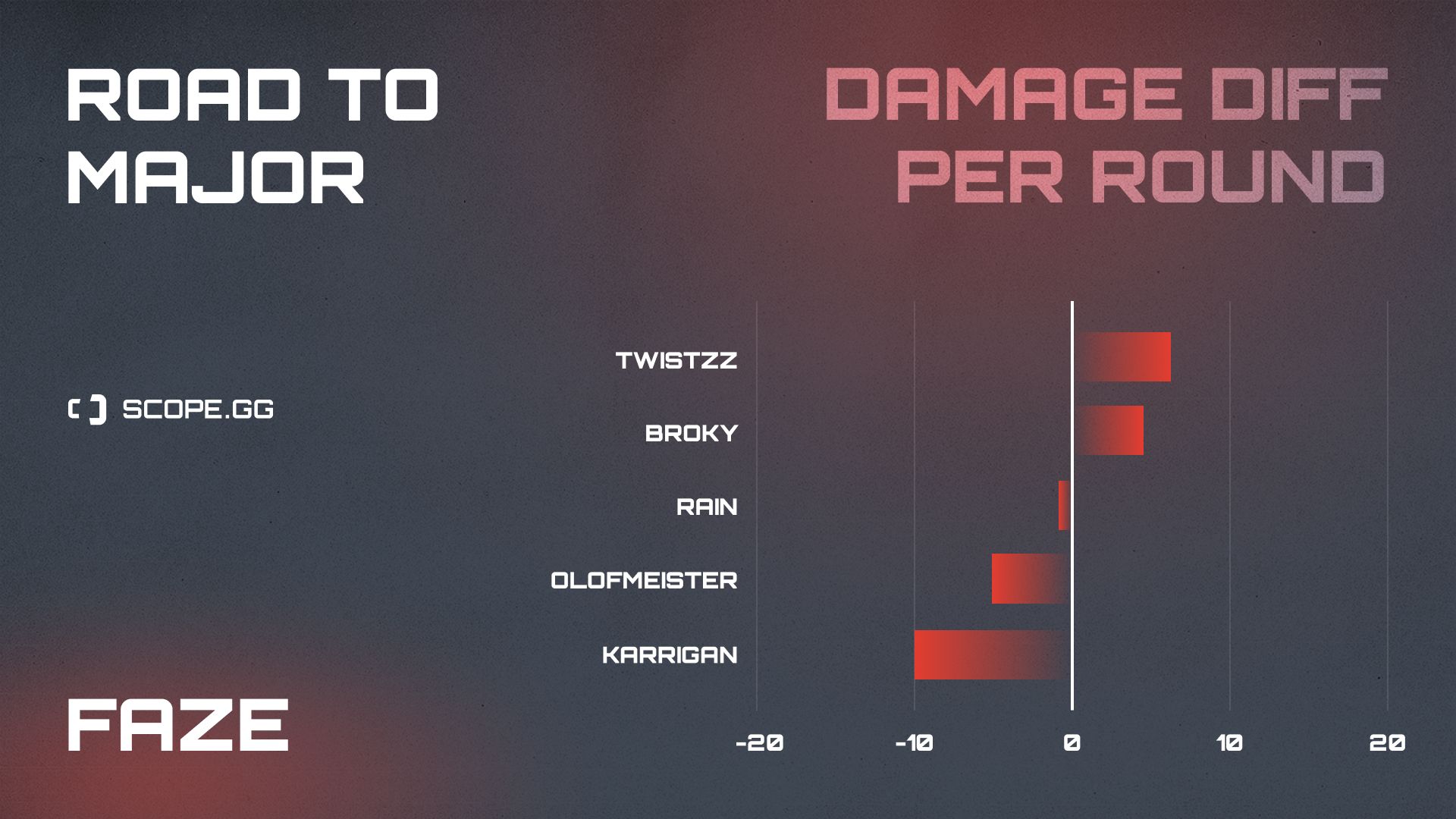 Twistzz has the second highest headshot percentage at the tournament - 23.5%.
Karrigan experiences difficulties in his first duels, only 38.6% of them are successful.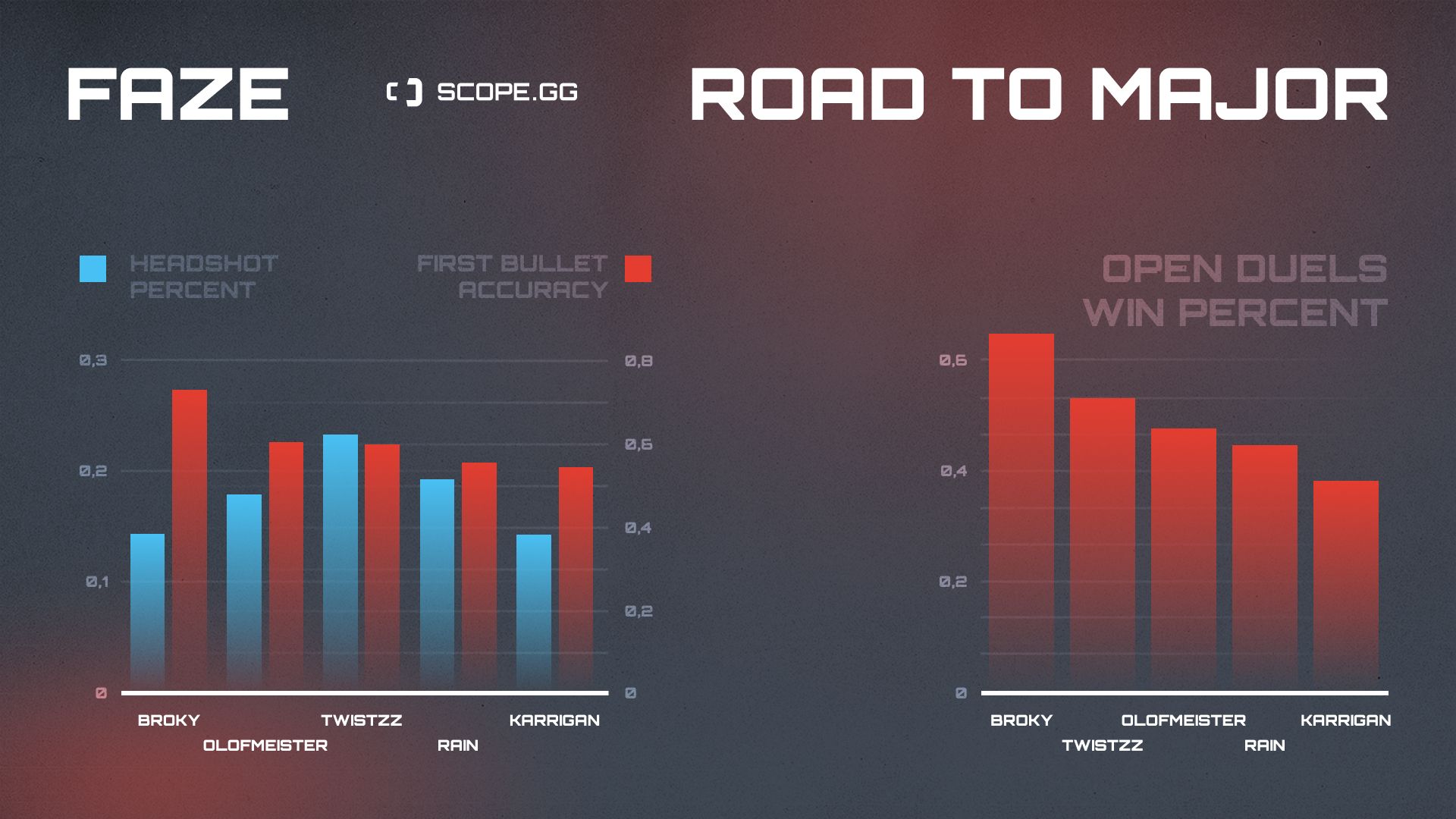 A total of 80 mistakes when buying armor were made by FaZe players in 2021, 48 of them were made by Twistzz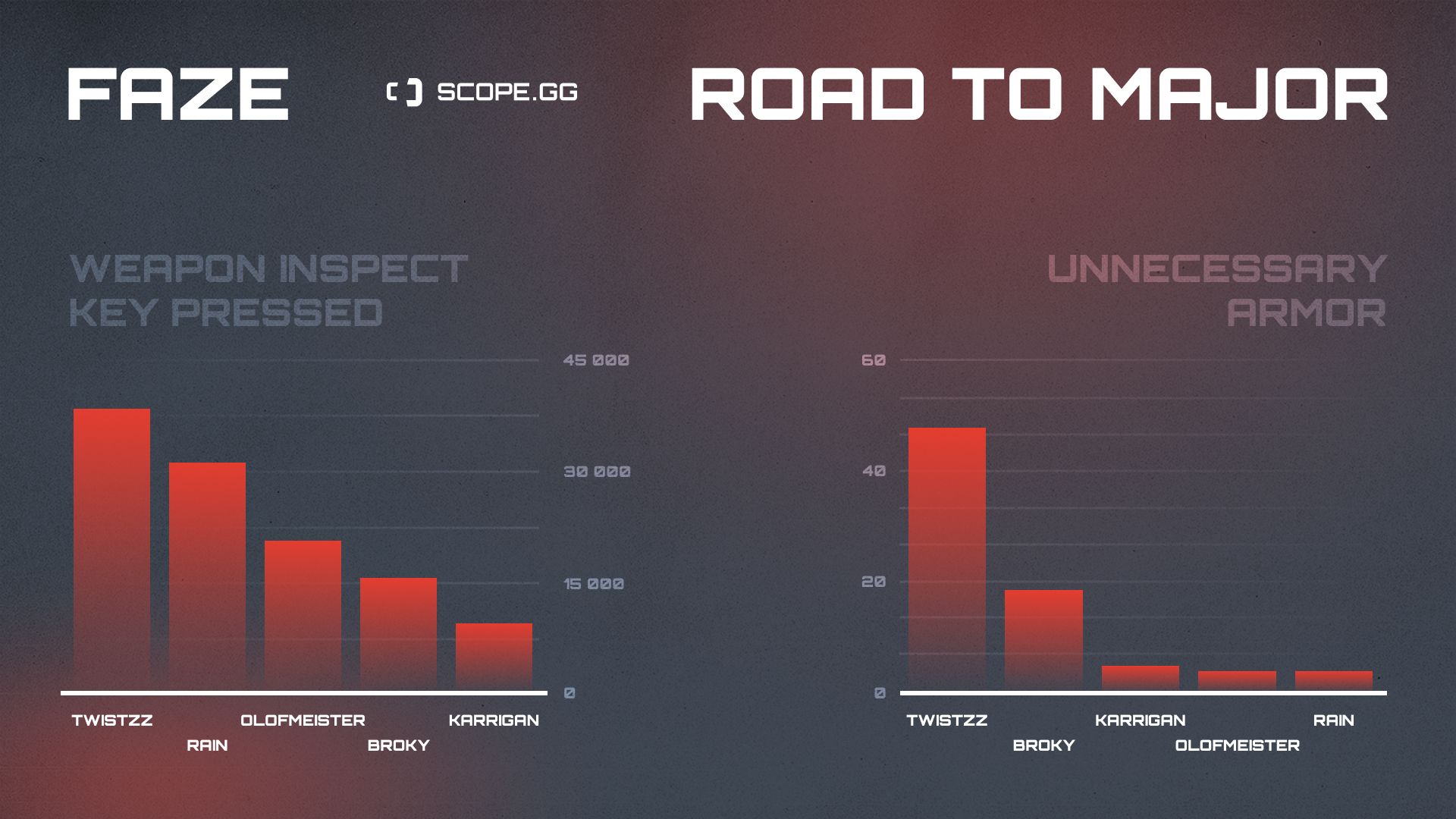 Click the link down below to check the full list of the Major teams and their stats in 2021 - https://blog.scope.gg/stats/