One of the few rosters at the tournament that didn't make any roster changes in 2021. Under the leadership of their coach Dmitry 'hooch' Bogdanov, Entropiq played 377 matches on HLTV, which is the maximum among all other participants Major participants. Will the experience gained from these matches help to advance Entropiq into the next stage?
Almost all Entropiq players have a high multi-kill rating, El1an is the best in his team with the rating of 1.46.
Comparative statistics of all players in 2021. El1an has the best average kill time rating - 187 ms. And even if Entropiq loses one of its' players, they manage to win the round in 30.6% of situations.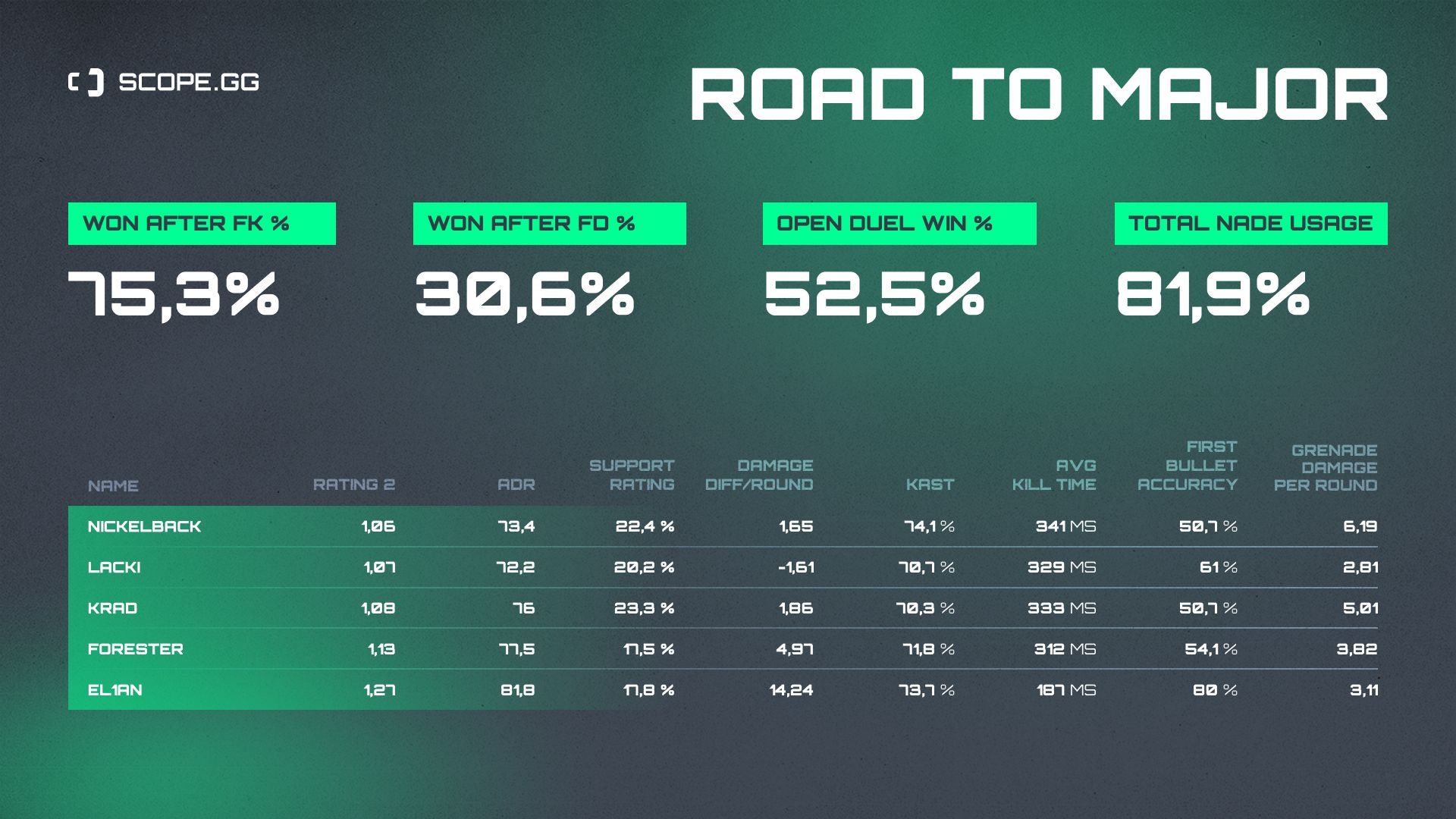 El1an has a strong lead in the damage per round stats. Among all Entropiq players only Lacki has the negative DD rating.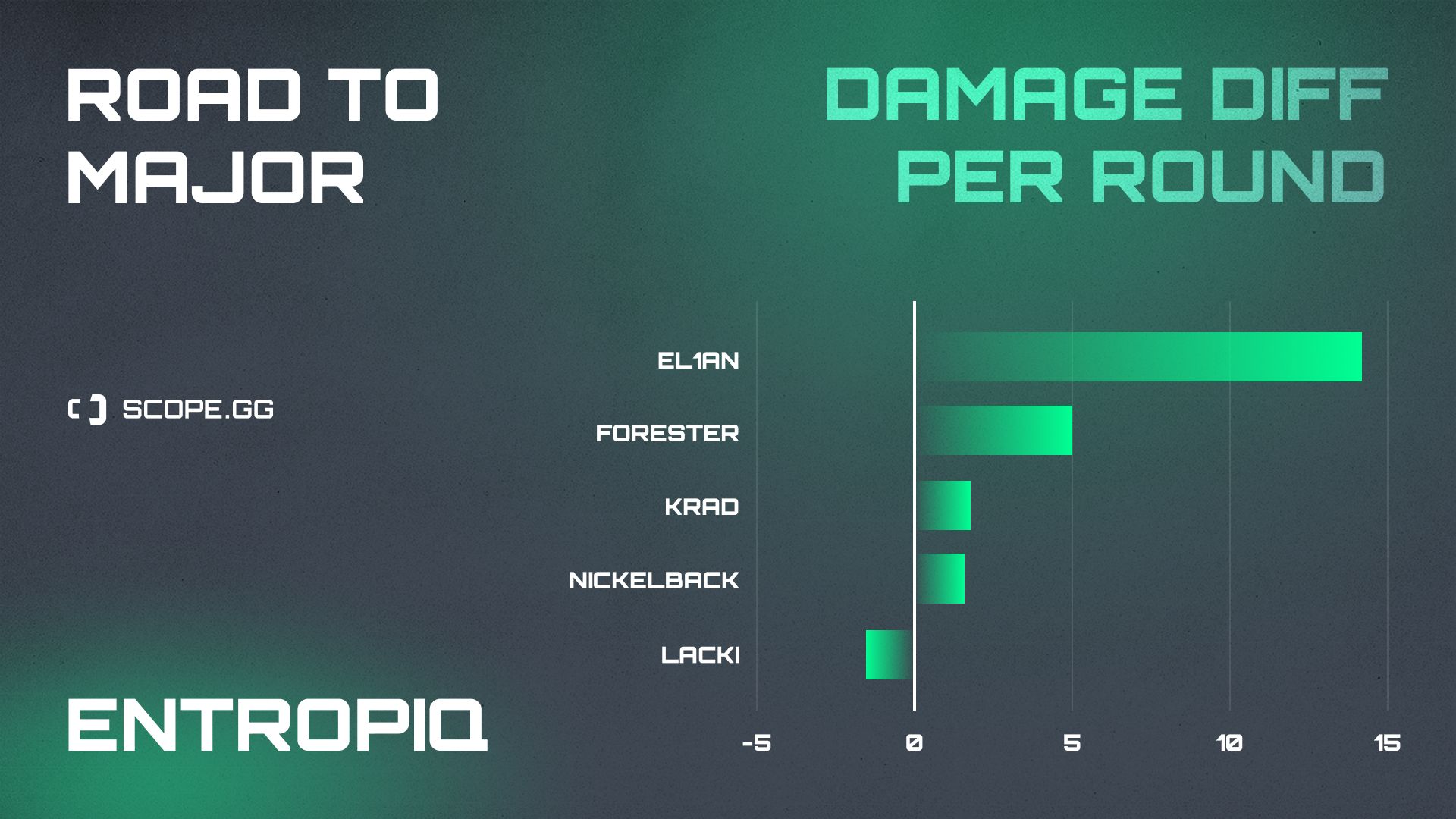 El1an pretends to be the best player in the team. He has an impressive 80% first bullet accuracy and 64.5% success in the first duels.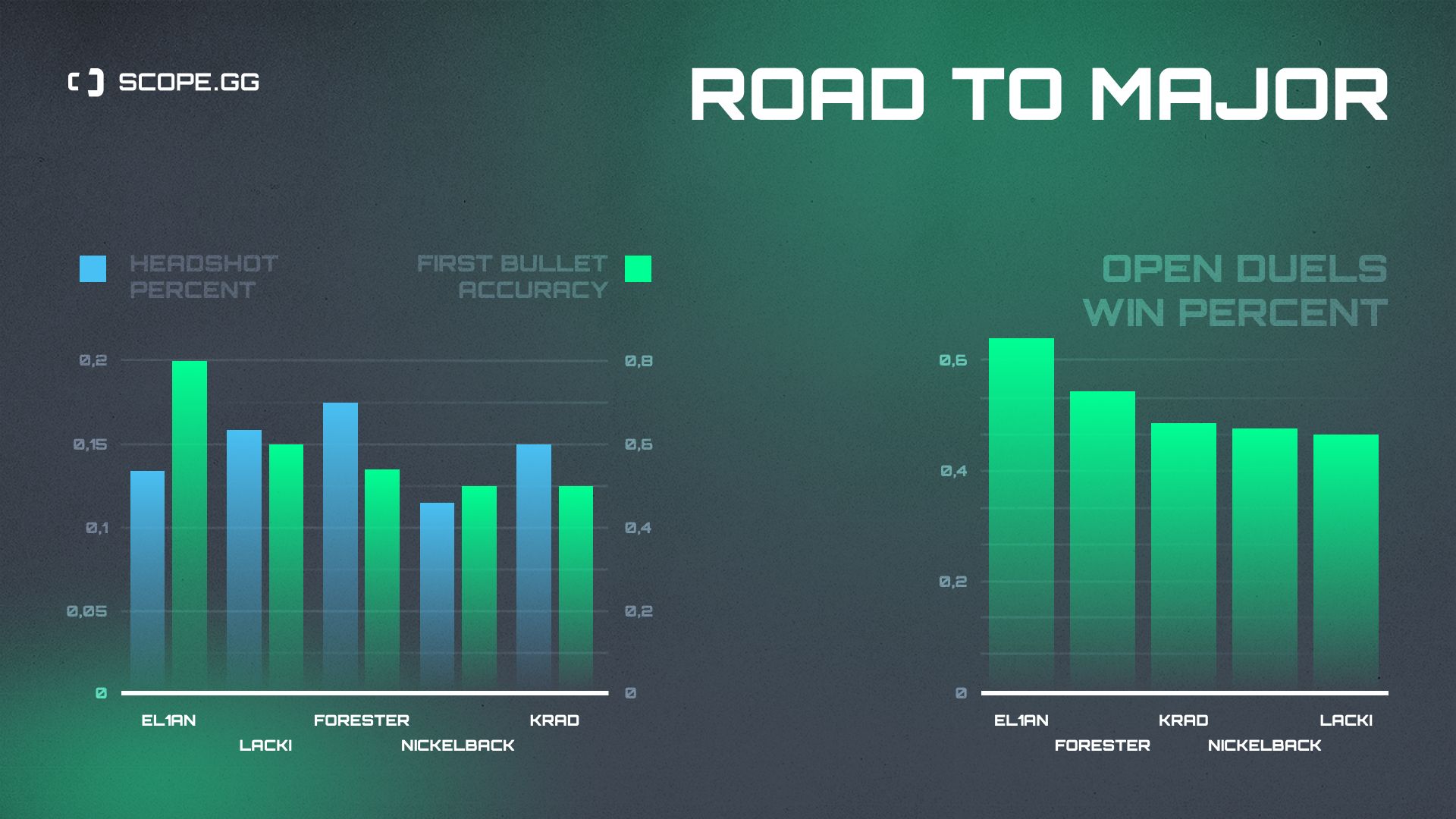 The Russians entered the list of leaders in inspecting their weapons - all players have examined their skins 234,500 times in total, El1an took the lead by examining his skins 72,775 times.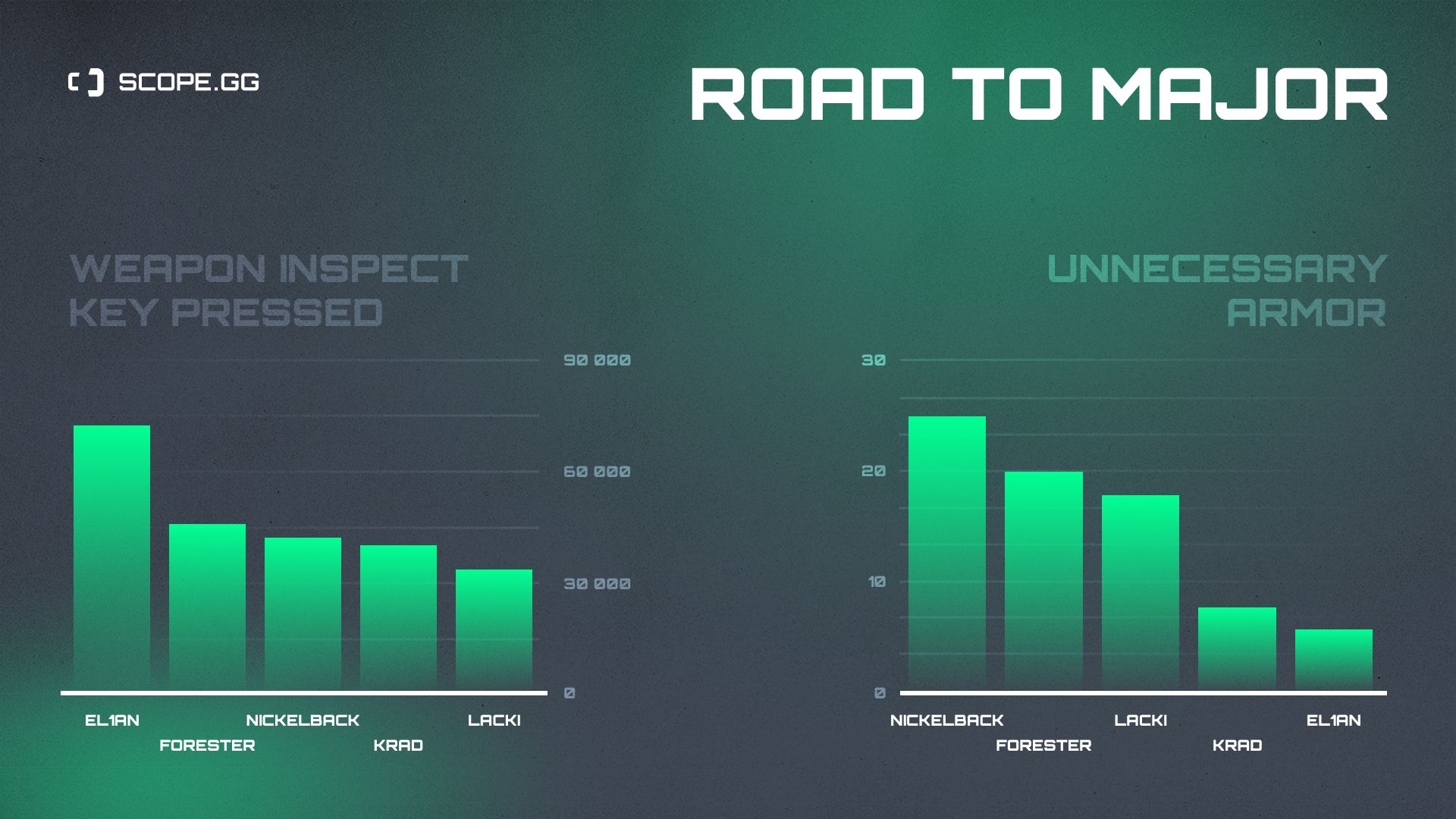 Click the link down below to check the full list of the Major teams and their stats in 2021 - https://blog.scope.gg/stats/