One of two North American teams representing their region at the Major. Evil Geniuses played 106 maps throughout the year and faced a lot of difficulties during their race at the different tournaments. The roster was completed by oBo and MICHU, and daps, who became the coach of the team.
oBo and Brehze take the lead in the multi-kill rating stats, whileCERQ and stanislaw become the best survivors among the other team members. Team ratings seem to be very low, but EG have qualified directly to the Legends stage which gives them a good chance to prepare well for an of their opponents.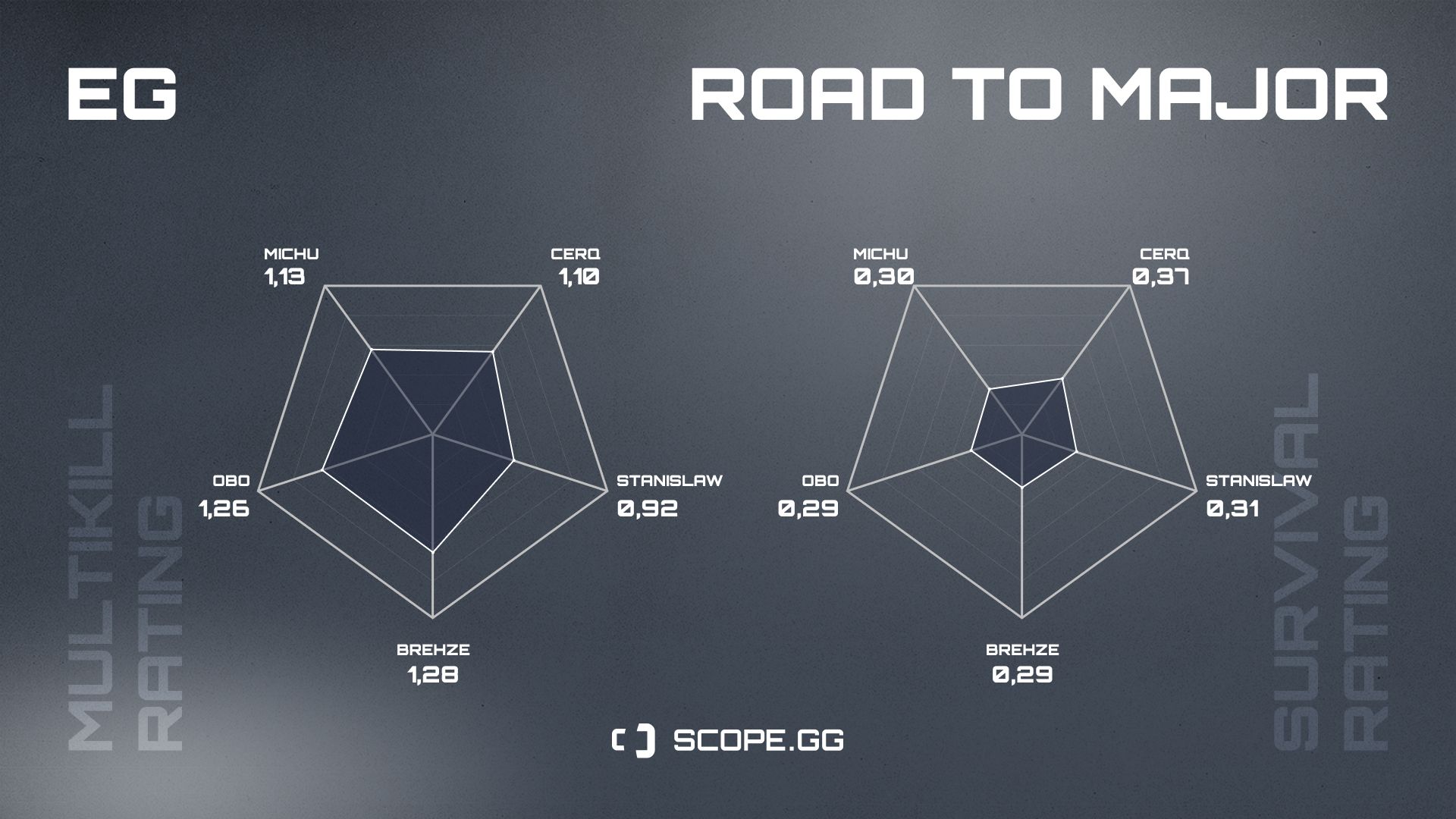 Comparative statistics of Evil Geniuses players. CeRq has the best first bullet accuracy in the team - 75.3%
oBo is the only one player with the positive DD per round.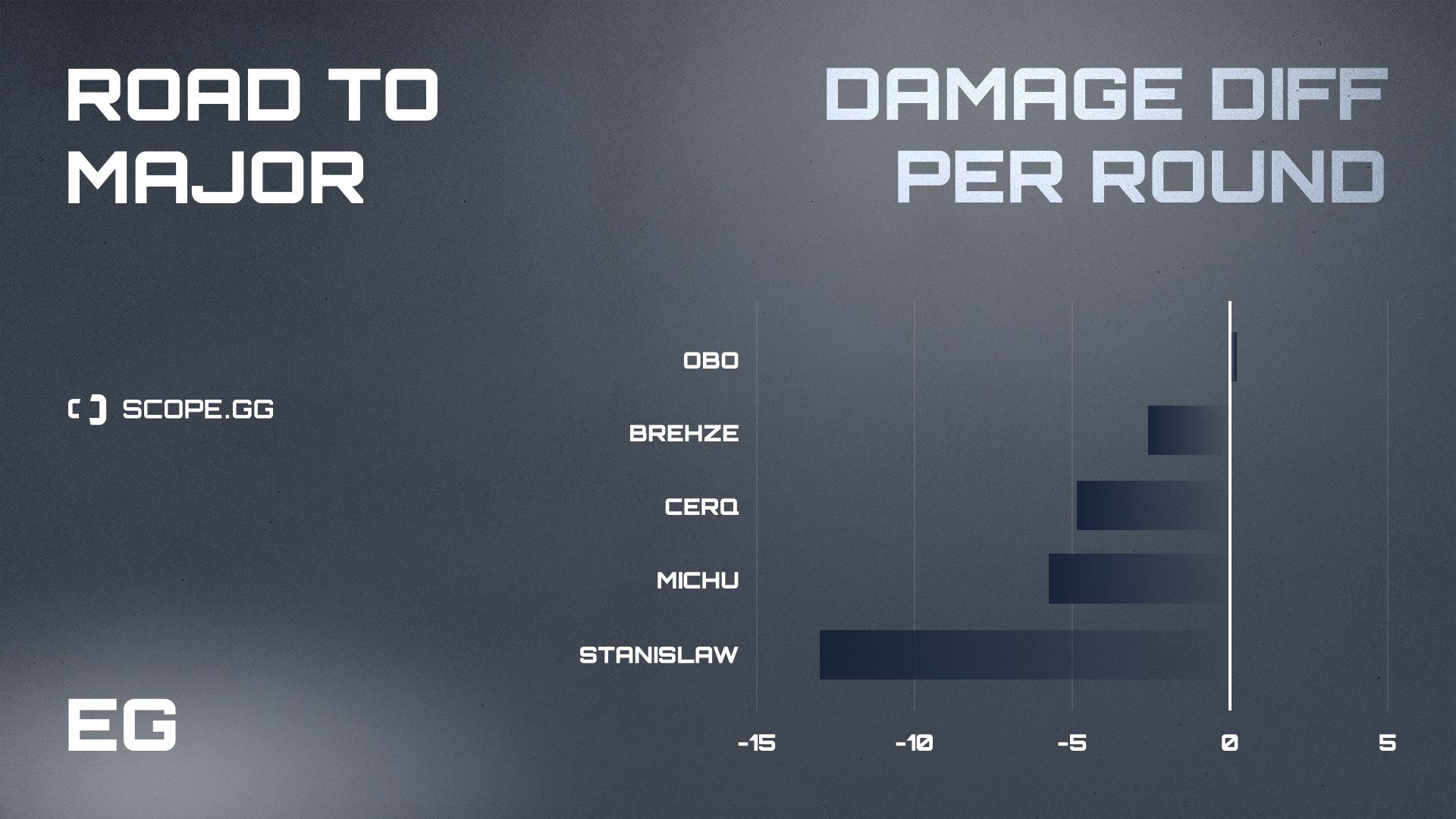 Brehze is the best in his team with 18.9 % headshots out of total hits. He's also taken the lead in the first duels stats - 52.1% successful situations.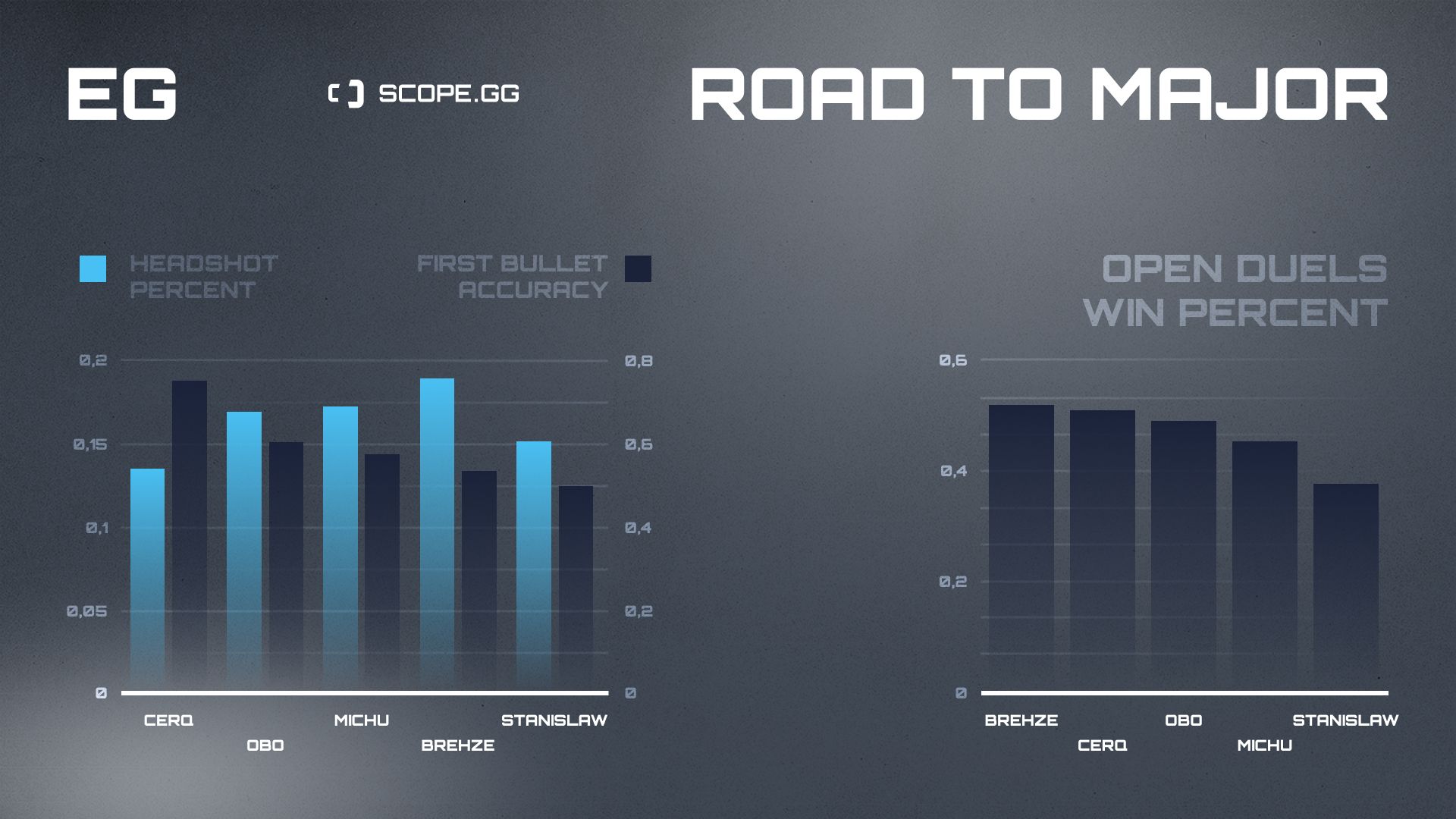 Only oBo didn't make any economic mistakes when re-buying armor, the rest of the team spent $40,000 on the unnecessary purchase of the kevlar.