BIG is the team with a skilled sniper. In most of his rounds, Florian 'syrsoN' Rische plays with SSG 08 or AWP.
Comparative statistics of the whole team by multi-kill & survival rating. Team captain Johannes 'tabseN' Wodarz is the best in the game situations versus several opponents at the same time.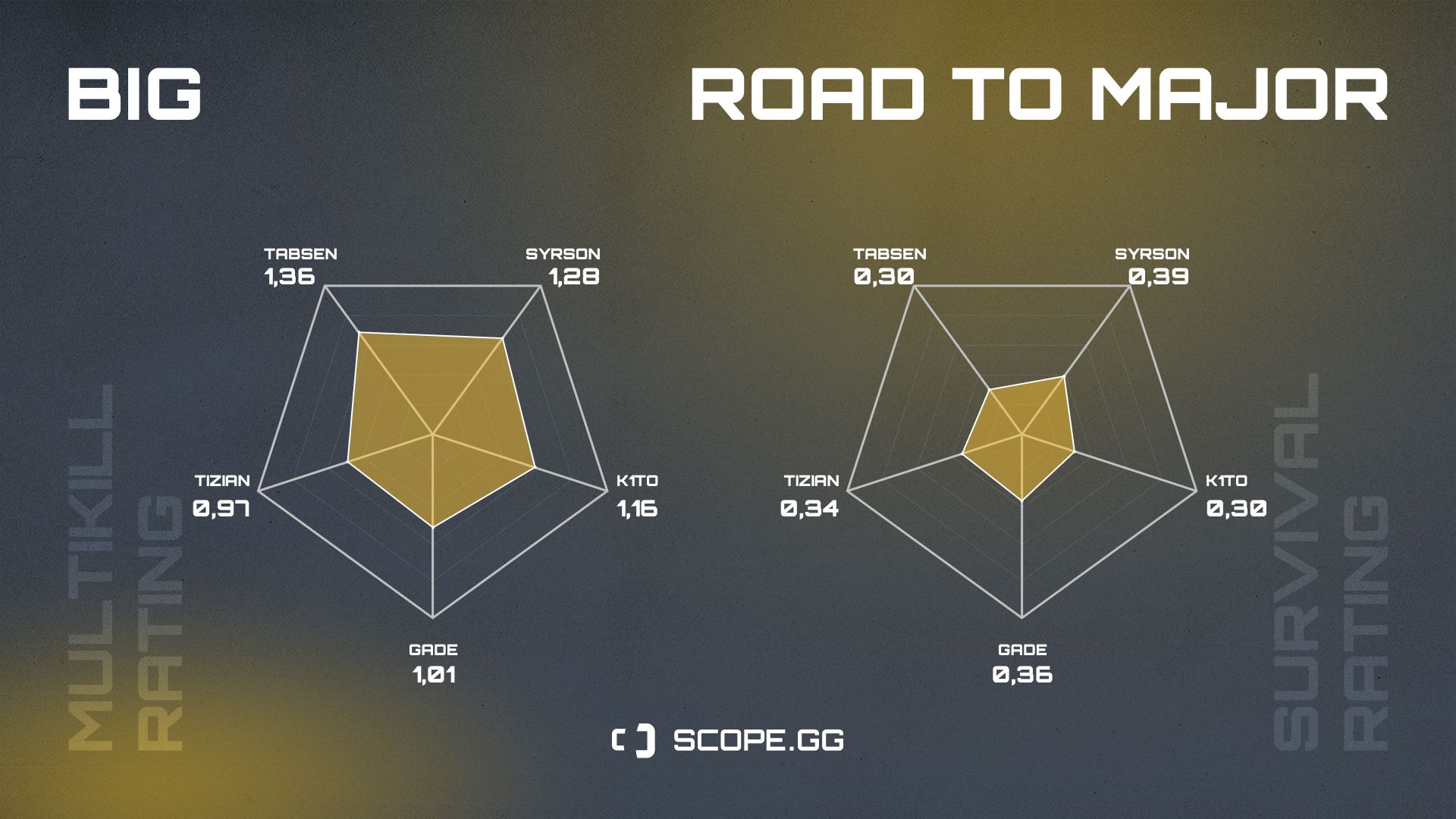 Comparative statistics of all players for 2021. syrsoN is the #1 player by the first bullet accuracy at the tournament - 83% of his first bullets hit the target.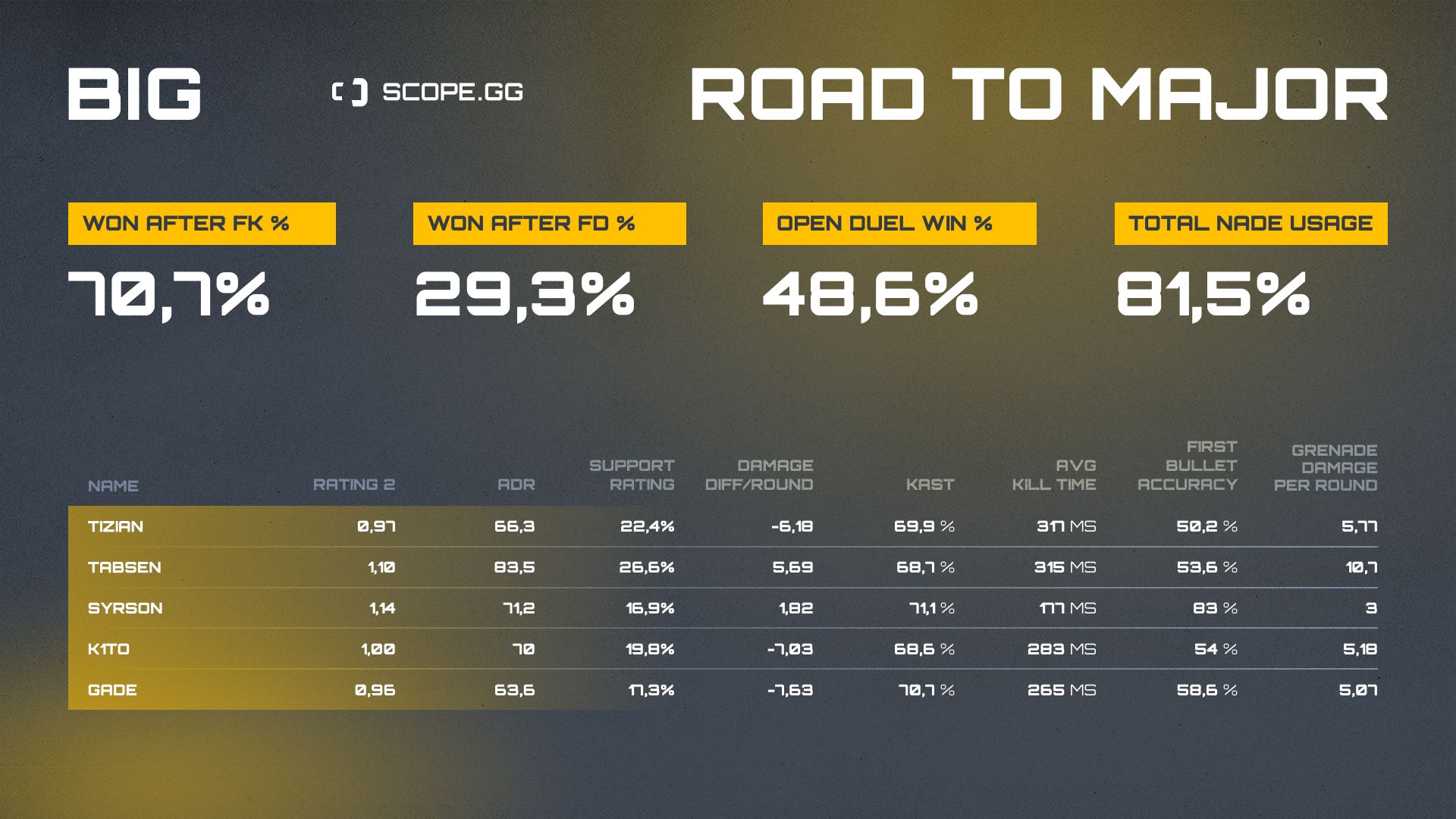 Only the captain and the sniper in the team have a positive DD rating.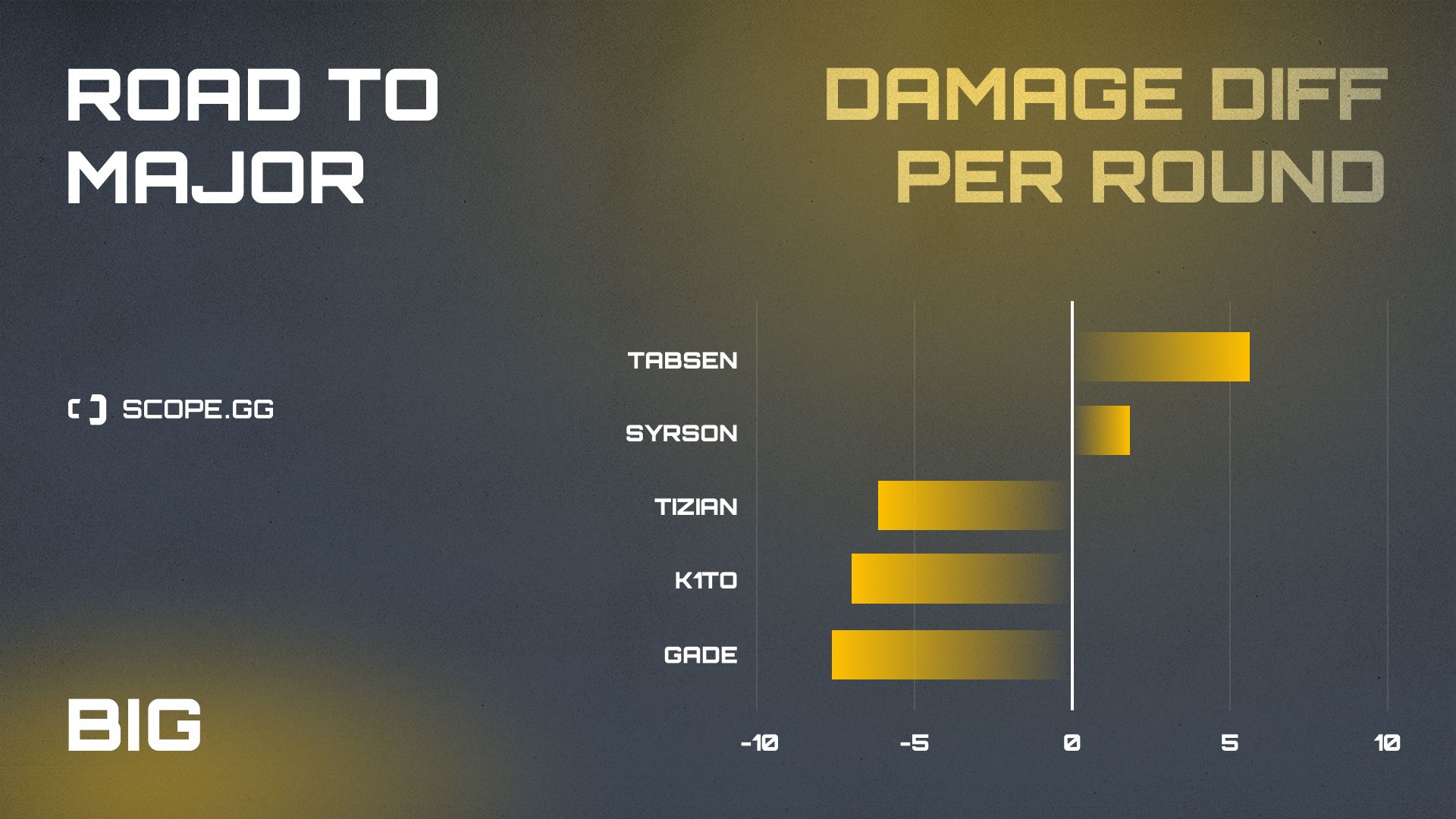 We have to notice the high percentage of success in the first duels from syrsoN, whose accuracy plays an important role in it.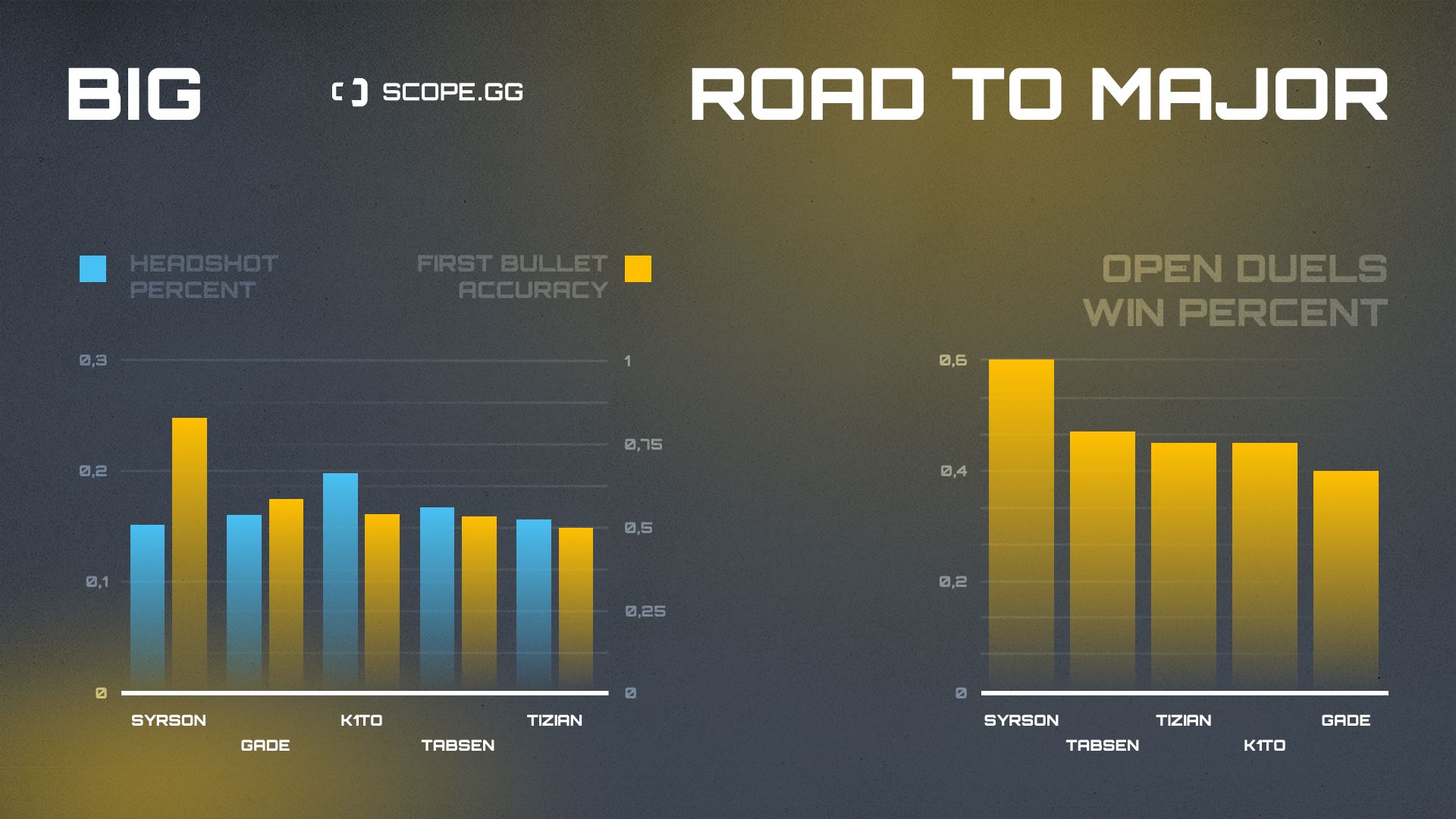 tiziaN is one of only two players at the tournament who didn't inspect his weapon in 2021. tabseN, in turn, didn't make any mistakes with the unnecessary armor replenish.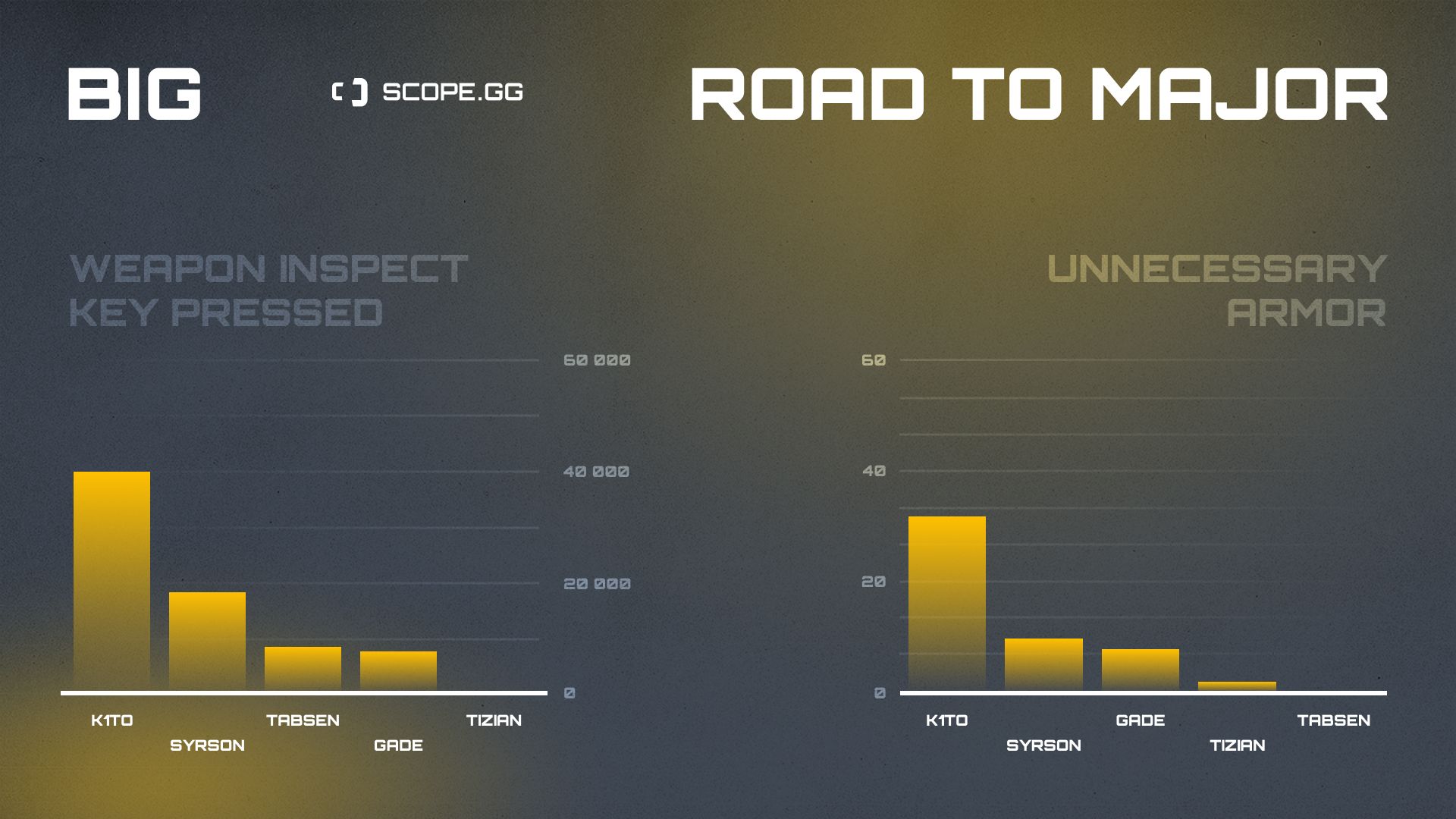 Click the link down below to check the full list of the Major teams and their stats in 2021 - https://blog.scope.gg/stats/