Astralis started the year with a good performance at BLAST Premier: Global Final 2020, however, they were unable to stay at the same level. The Danes played 114 maps in 2021. Well, we will see very soon if Astralis players will be able to sew another star on their jerseys.
Comparative statistics of the entire team by multi-kill & survival rating.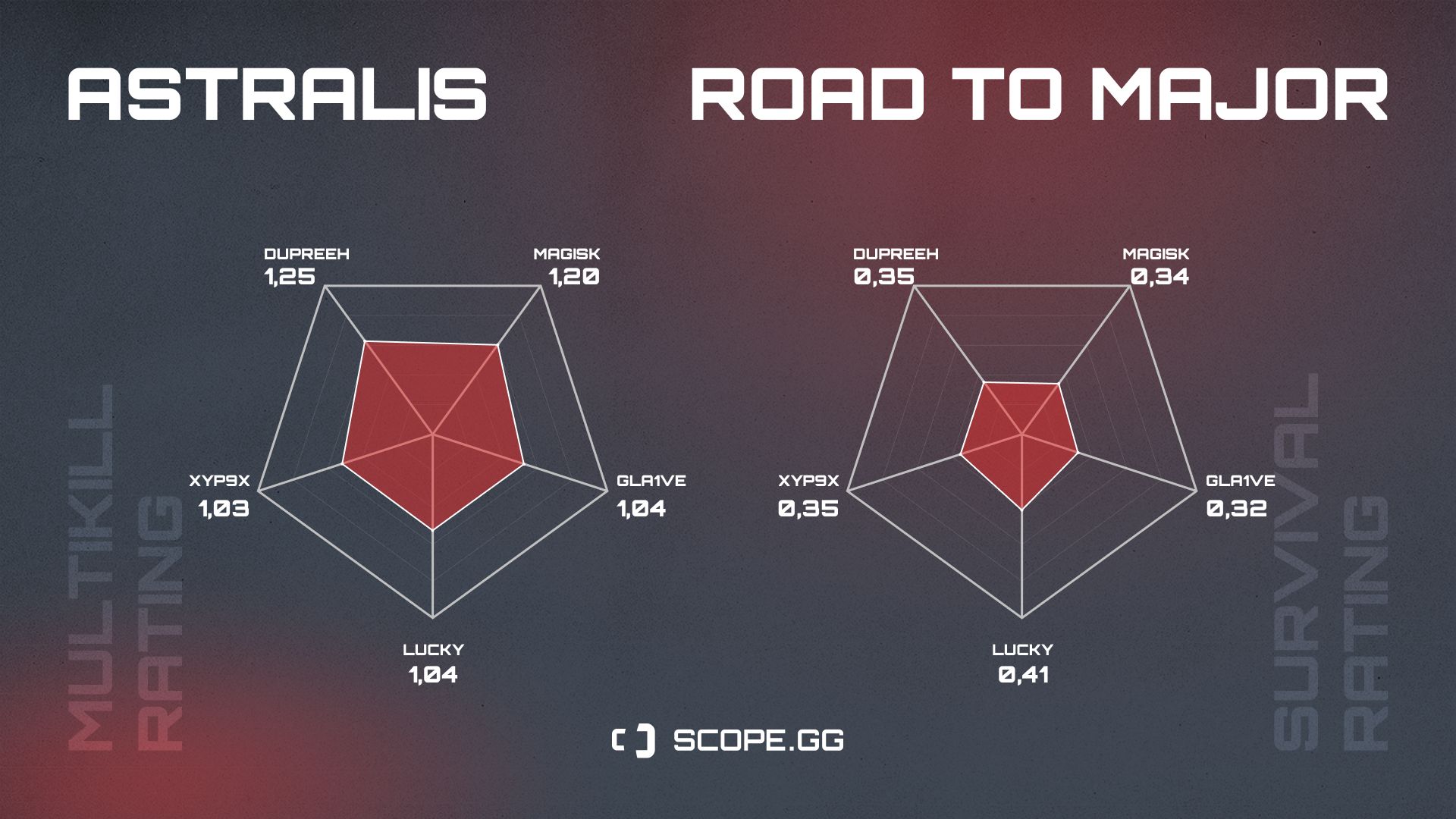 Comparative statistics of all players for 2021. Astralis have a low 5v4 win rating - 70.2%. It is worth noting that Lucky's has an incredible average kill time of 177 ms.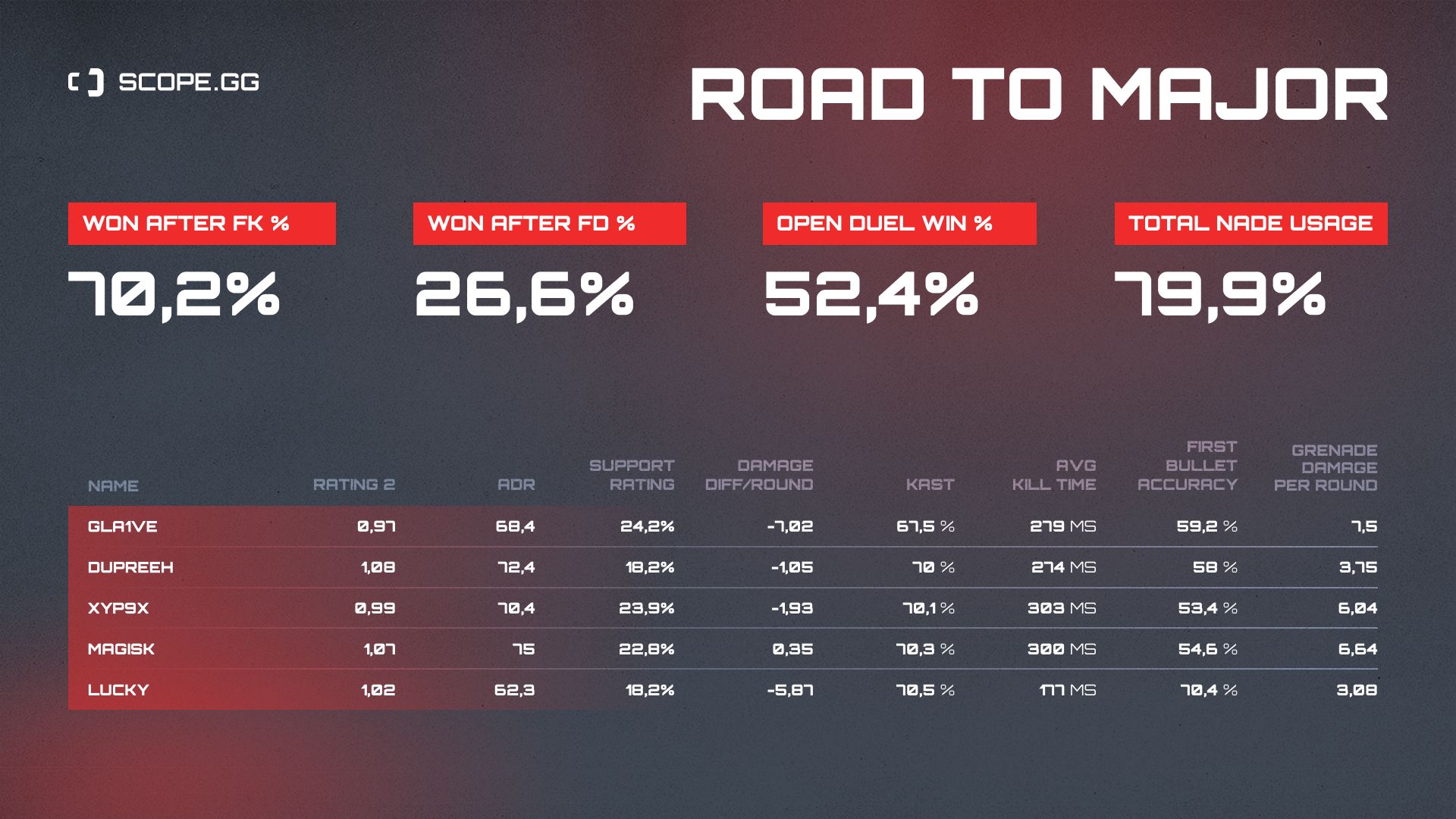 Almost all team members have negative Damage Difference Per Round.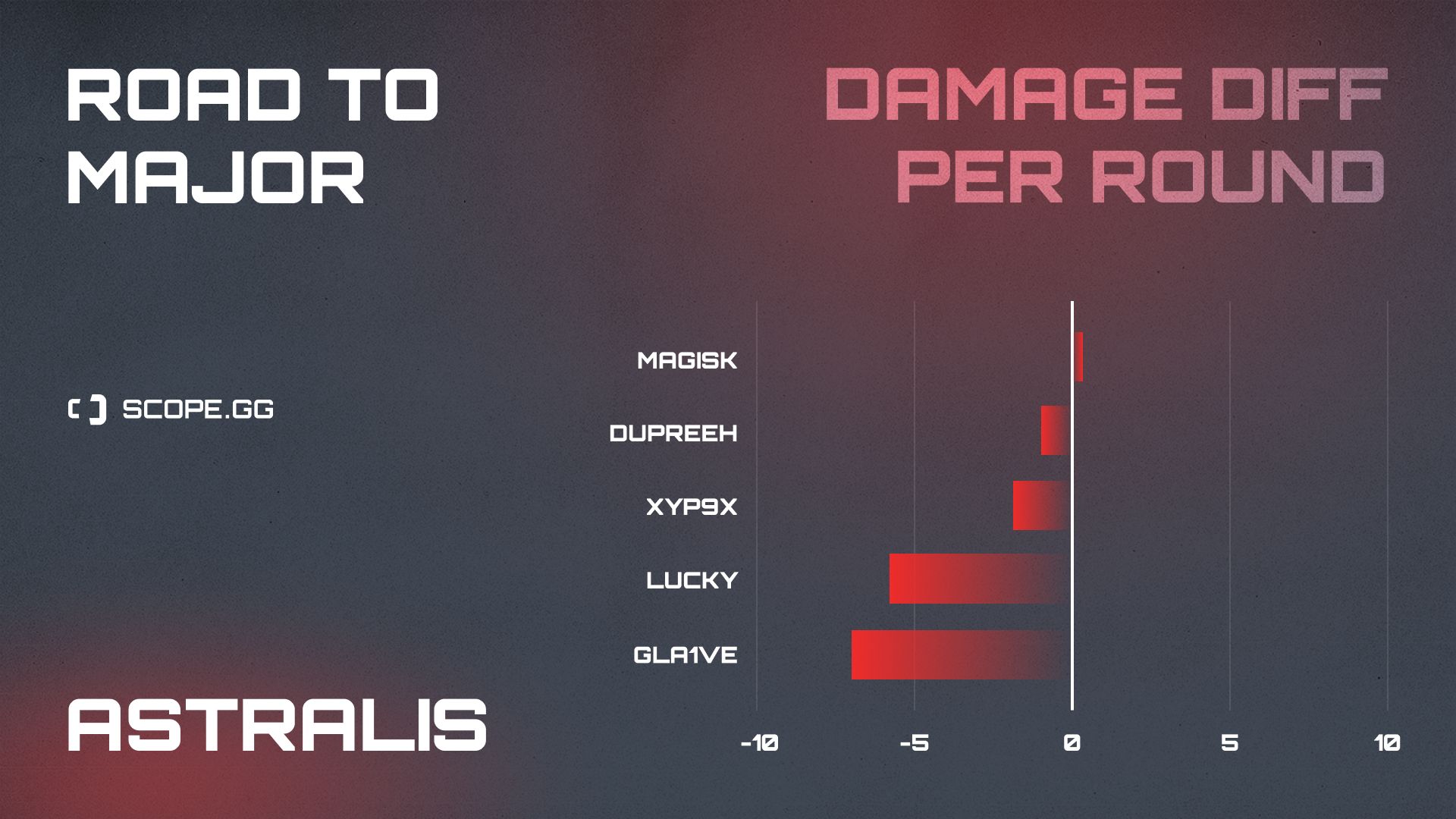 Lucky also has the best accuracy of the first bullet & the open duels win percentage: 70.4% and 55.7%, respectively.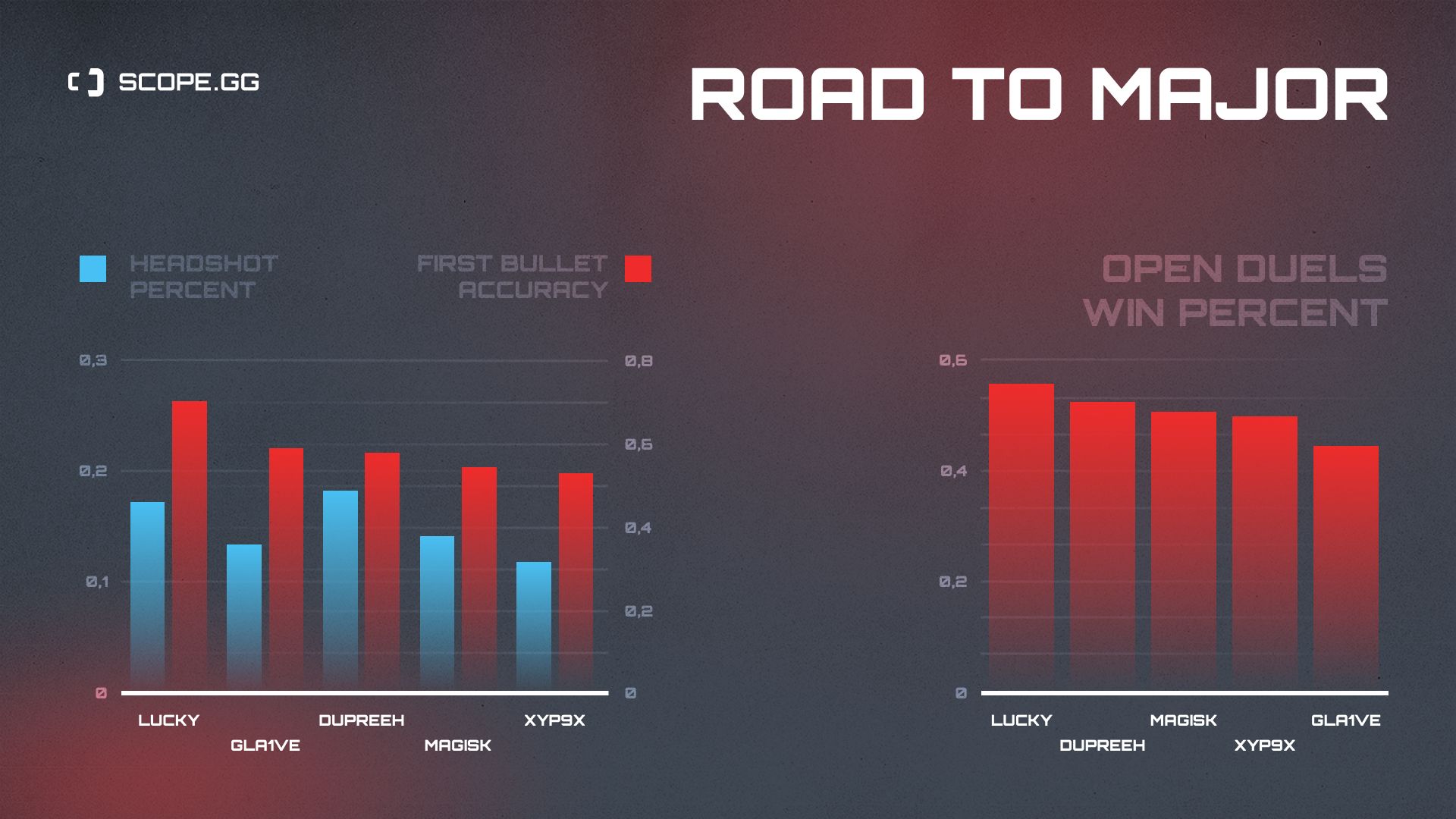 Astralis made 32 mistakes in re-buying the armor in 2021.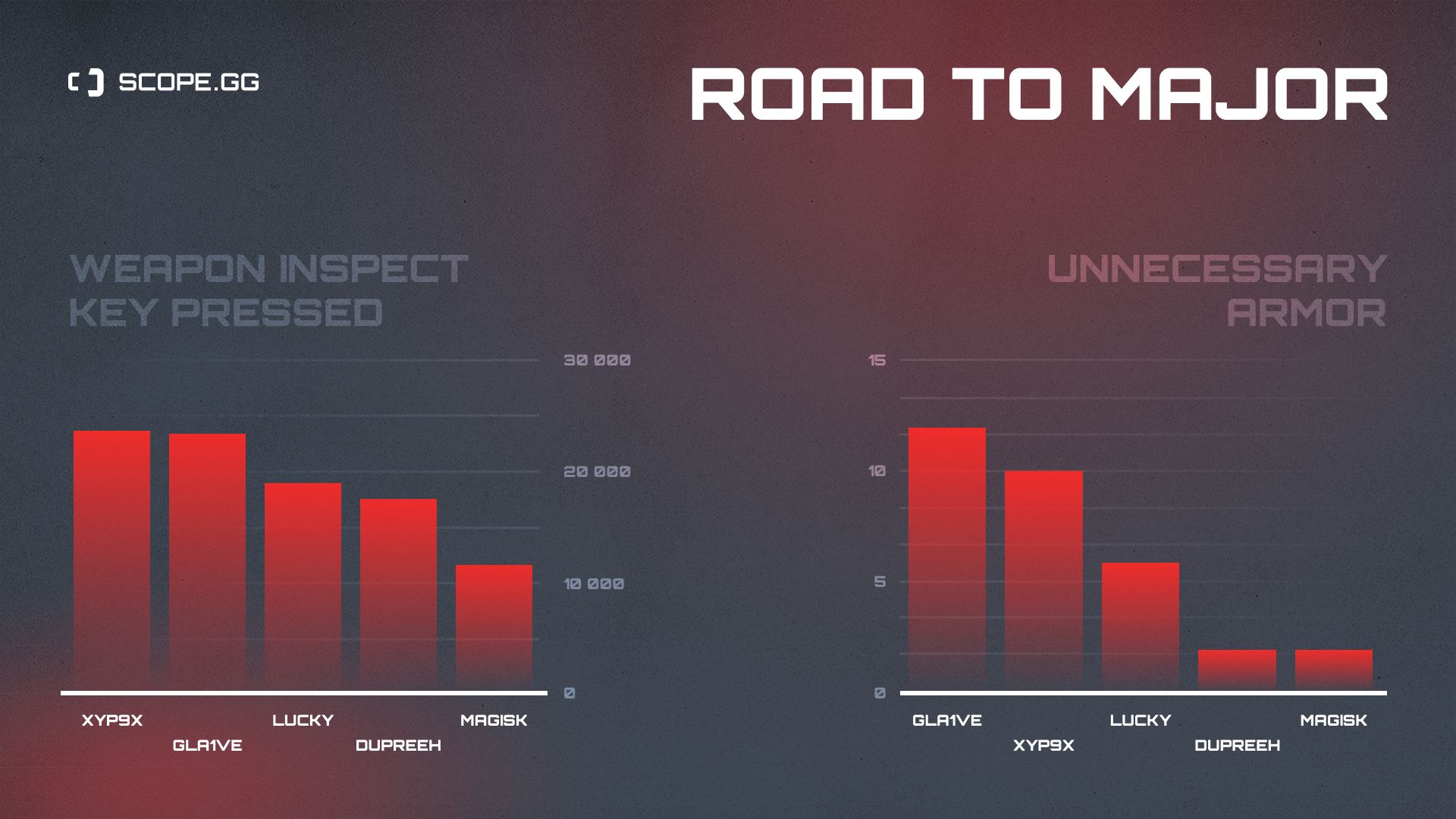 Click the link down below to check the full list of the Major teams and their stats in 2021 - https://blog.scope.gg/stats