Our users love chickens so much! So, we also decided to check the relations between these little birds and... the PRO players!

We've carefully spotted, collected and analyzed TOP-5 chicken lovers out of the 12 last big CS:GO events. Who will become the next Colonel Sanders?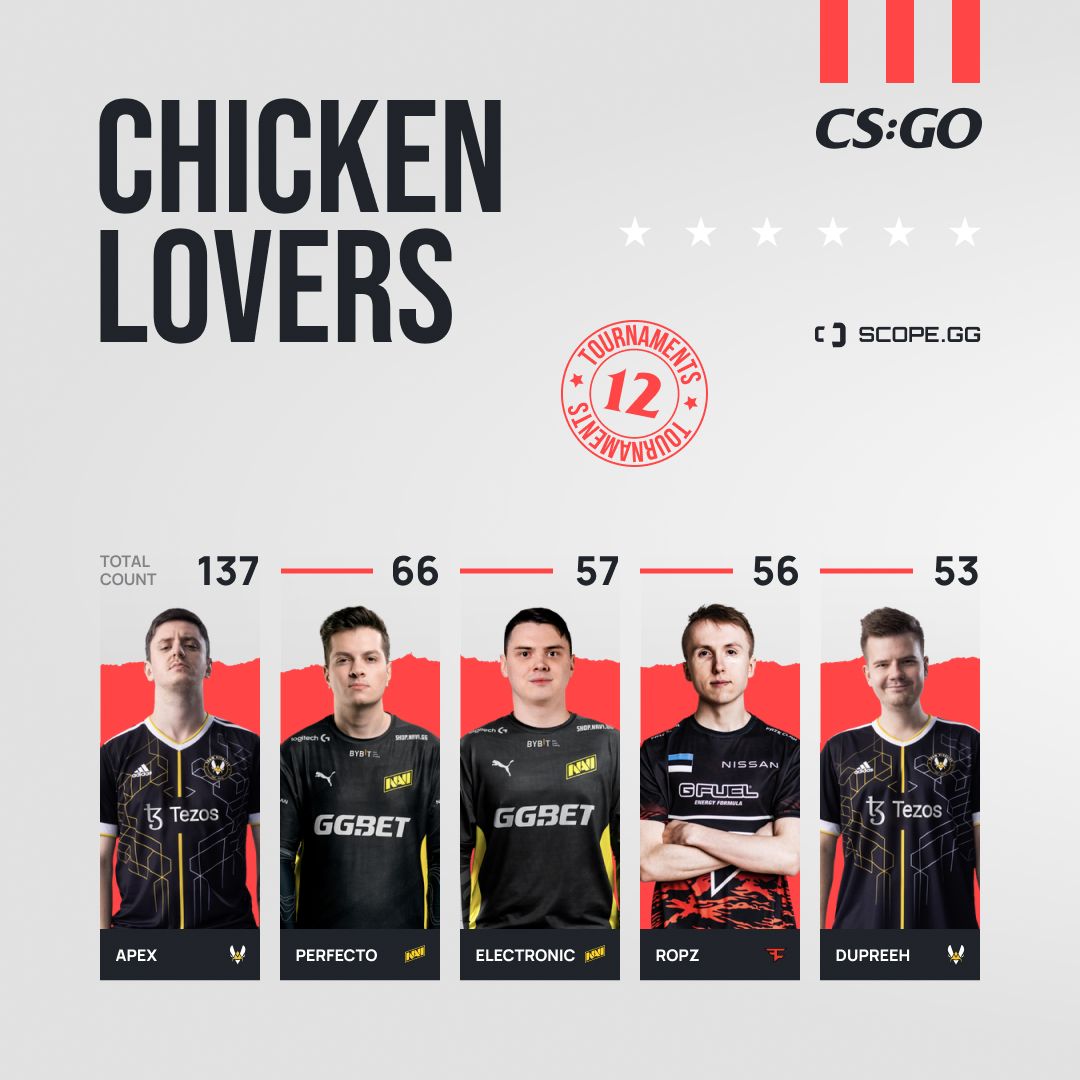 It's interesting how the number of "fried" chickens varies from on tournament to another. ESL Pro League S14 became the #1 in the list (644 chickens counted). V4 Future Sports Festival 2021 & Funspark ULTI 2021 Finals are the events with the least number of chickens in players' stats (41 and 83 respectively).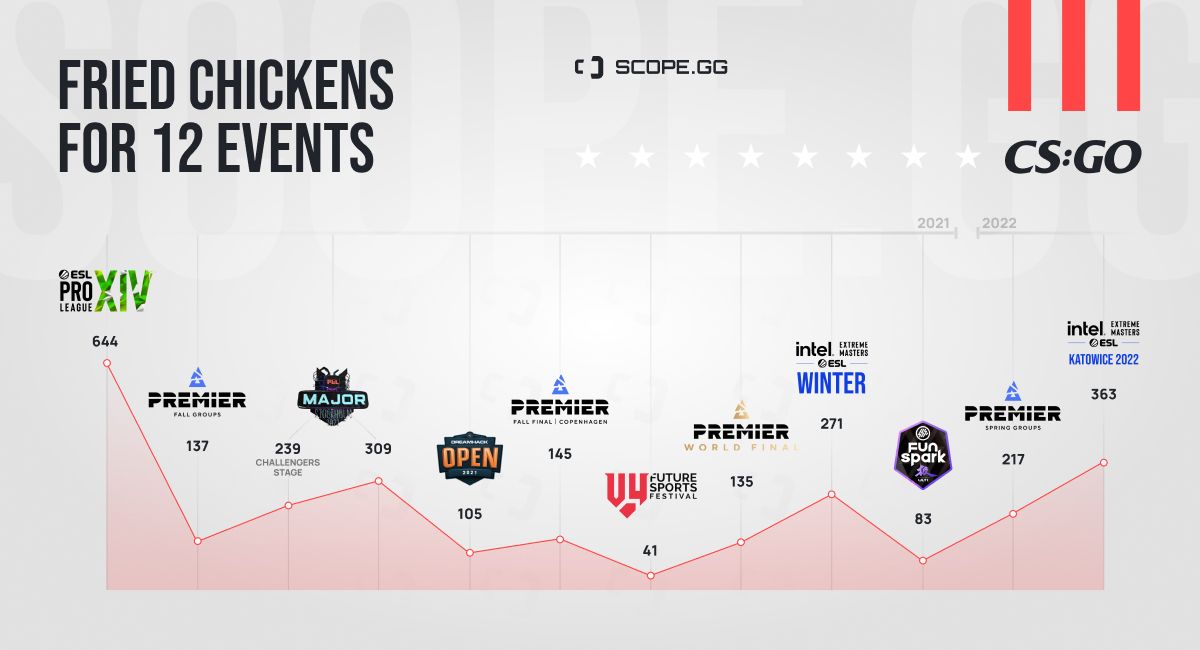 And here's the list of the top-5 chicken lovers at those 12 tournaments. Dan 'apEX' Madesclaire became the absolute leader in the list — 137 chickens. Ilya 'Perfecto' Zalutskiy managed to become the #2 with 66 chickens spotted. Denis 'electroNic' Sharipov (57 chickens) & Robin 'ropz' Kool (56 chickens) surpassed Peter 'dupreeh' Rasmussen who has added 53 chickens to his own stats.

Honorable mentions: 7 players have 40 or more chicken score:
• Audric 'JACKZ' Jug, 50
• Emil 'Magisk' Reif, 49
• Rasmus 'sjuush' Beck, 47
• Abay 'HObbit' Khasenov, 44
• Sergey 'Ax1Le' Rykhtorov, 41
• Jonathan 'EliGE' Jablonowski & Hampus 'hampus' Poser, 40 each

2834 chickens were fried in total during the 12 last big events by all players.