The most expected thing here is Robin "flusha" Rönnquist taking 1st place with his 487 chicken kills.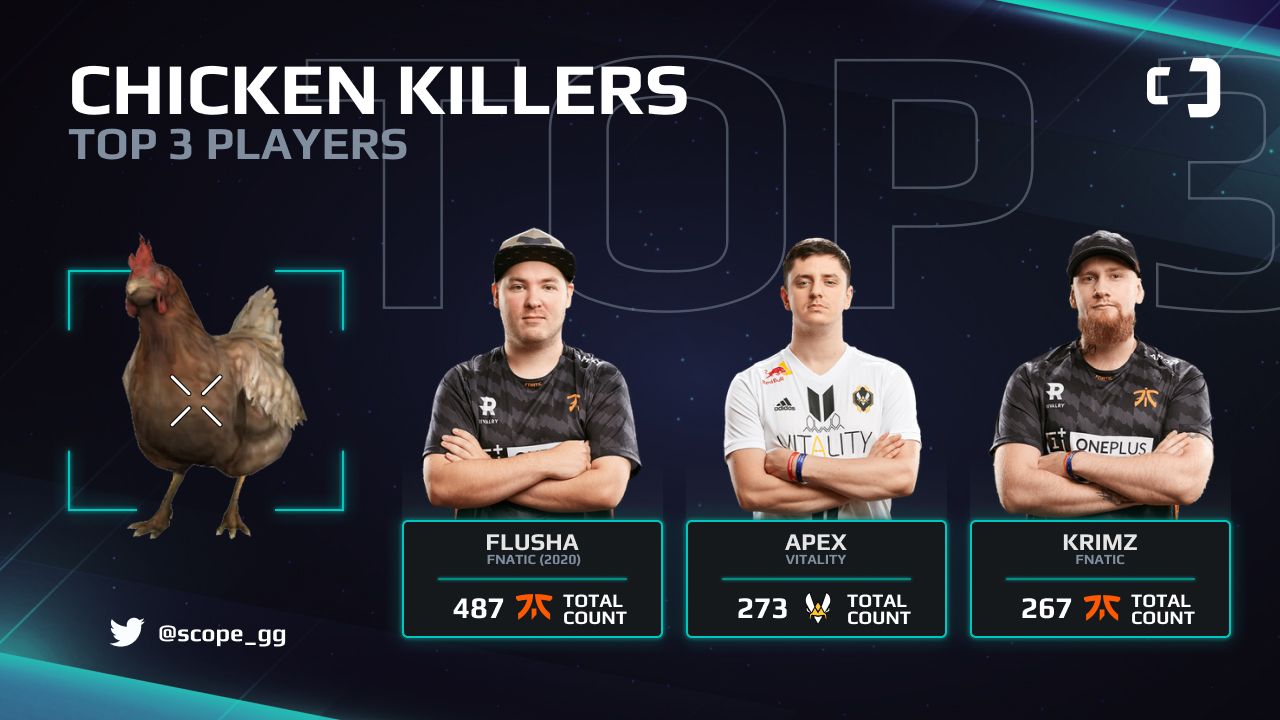 That's amazing! Robin killed 79% more chickens than his closest pursuer. Flusha was almost always in the top 3 of the events he competed in.
Outside the top 3, the only player that surpassed 200 chicken kills was Epitacio "TACO" de Melo, with 241 chickens annihilated.
Read more: Inspect weapon stats review: IEM Beijing Online Europe
Although Dan "apEX" Madesclaire made it in the top 3 thanks to his chicken kills, Vitality's other players were more merciful and didn't make the top at all. The French team only took 5th place, with 509 chicken kills.
It means that apEX got more than 50% of Vitality's chicken kills.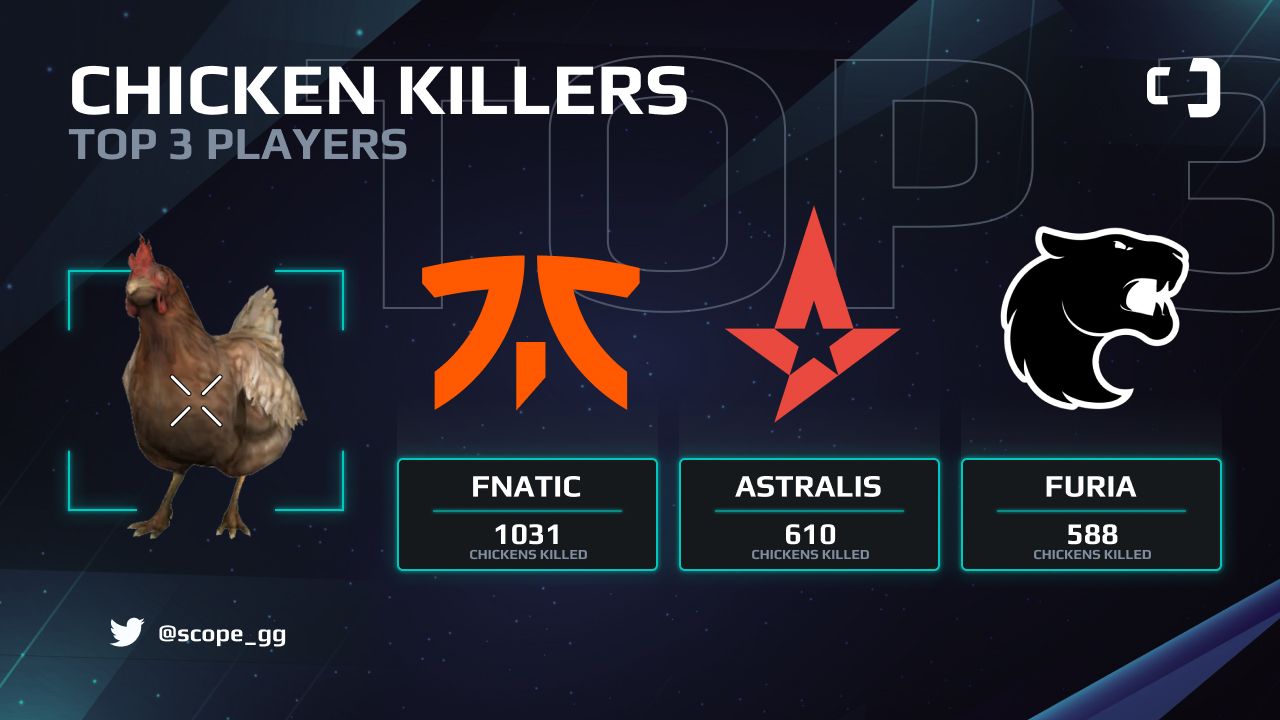 Fnatic was the only team with 1000+ chicken kills in 2020: each of Fnatic's players slain at least 75 chickens.
The last but not least fact is that players became more cruel last year. If we look at 2019 stats, only 4982 chickens were killed, which is half of the the 2020 results.
And the best example is flusha, whose numbers went up more than 3 times: from 153 to 487.
Read more: The Unique Way of Vitality - Concluding and Clarifying SCOPE.GG 2020 ranking