Introduction
For mousesports, 2020 began with a victory at London ICE Challenge where the European team beat Natus Vincere in the grand final. Then mouz went to the last LAN event, IEM Katowice 2020, where they did not reach the playoff stage.
In ESL S11 Europe, mousesports showed decent performance, but lost to fnatic 2-3 in the bo5 grand final.
After that loss mousesports started their rollercoaster. Probably, it was the most inconsistent team of 2020.
The Europeans failed the first RMR tournament, ESL One: Road to Rio-Europe. Mouz took only 13th-14th place and got 350 RMR points. Following a similar scenario, in DreamHack Masters Spring 2020 - Europe, the European team didn't even advance out of the group stage.
In the BLAST Premier 2020 Spring Europe Showdown, mousesports managed to overrun Astralis in the playoffs, but lost to ENCE in the next match. In the subsequent cs_summit 6 Europe and ESL One Cologne 2020 Europe, mousesports also failed to show their best performance.
By ESL S12 Europe mouz underwent roster changes: Bymas replaced woxic in the active lineup. Immediately after the EPL, DreamHack Open Fall 2020 and IEM Beijing-Haidian 2020 Europe took place where mousesports failed to reach the playoff stage.
Also, we can't ignore the fact that in September mousesports' coach, Rejin, was suspended from the team due to using the coaching bug.
Mousesports did not have it easy at all.
In the BLAST Premier 2020 Fall Showdown, mousesports finished on top and earned a spot in the Fall Finals. No less successful was their performance in DreamHack Masters Winter 2020 Europe where the Europeans reached the grand final, but lost to Astralis 3-1.
In the BLAST Premier Fall 2020 Finals, mousesports could not repeat the success of the previous events and ended the year on a negative note.
Achievements
#1, ICE Challenge 2020
#1-#2, BLAST Premier Fall 2020 Showdown
#2, ESL Pro League Season 11 Europe
#2, DreamHack Masters Winter 2020 Europe
#4, ESL Pro League Season 12 Europe
Statistical Review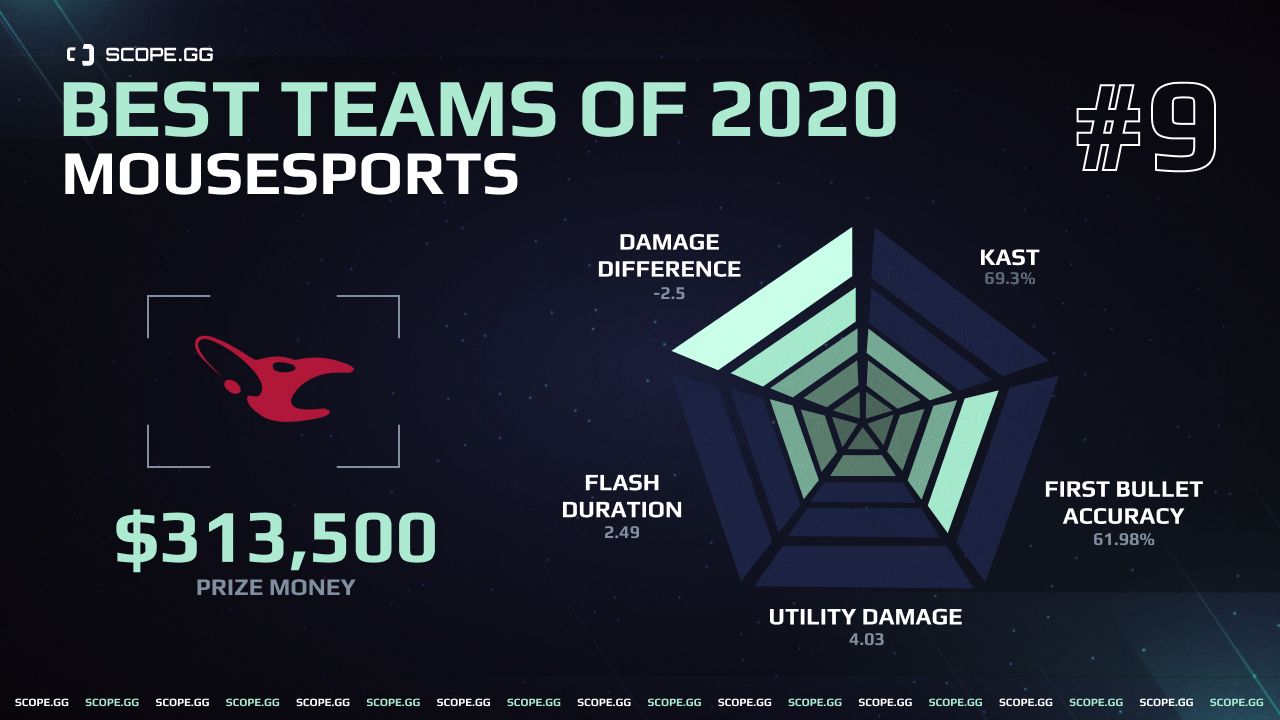 Mousesports had insane First Bullet Accuracy in 2020 – that's the most notable stat! That's the best performance across the teams from our top 10 list.
Negative side: the team's utility damage, on average, was quite low (10% lower than average).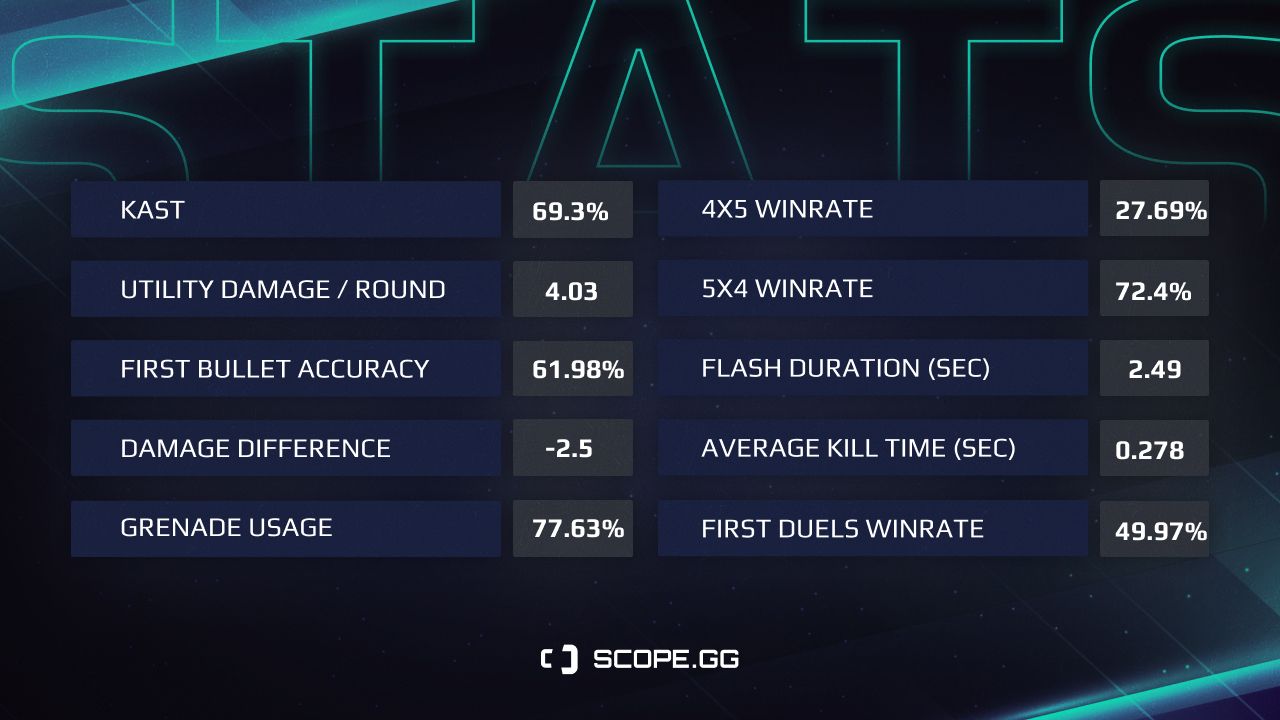 Worth mentioning:
• Average kill time was 5% better than average.
• Though mouz got incredible First Bullet Accuracy, they won only 50% of their first duels – so something is wrong here. Probably, mousesports' were caught out of position, or it might be related to extremely aggressive playstyle of w0xic, who was not in his best form in 2020.
Big Number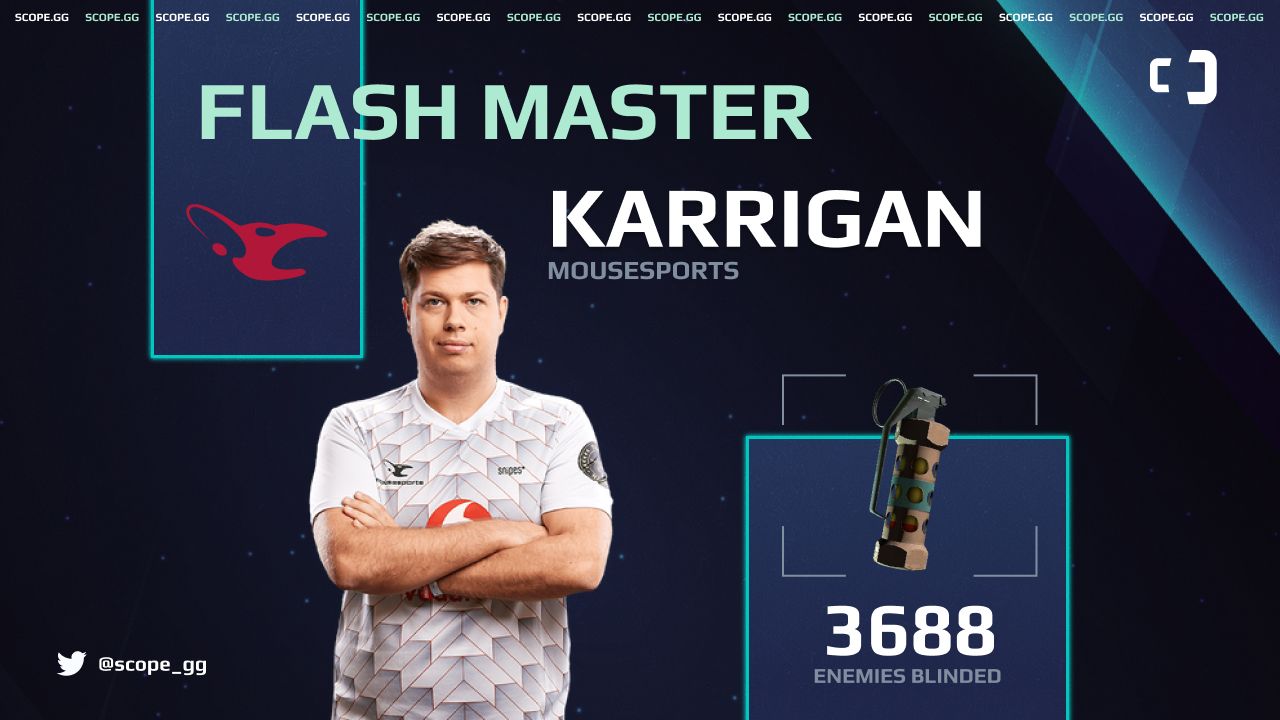 Top Performance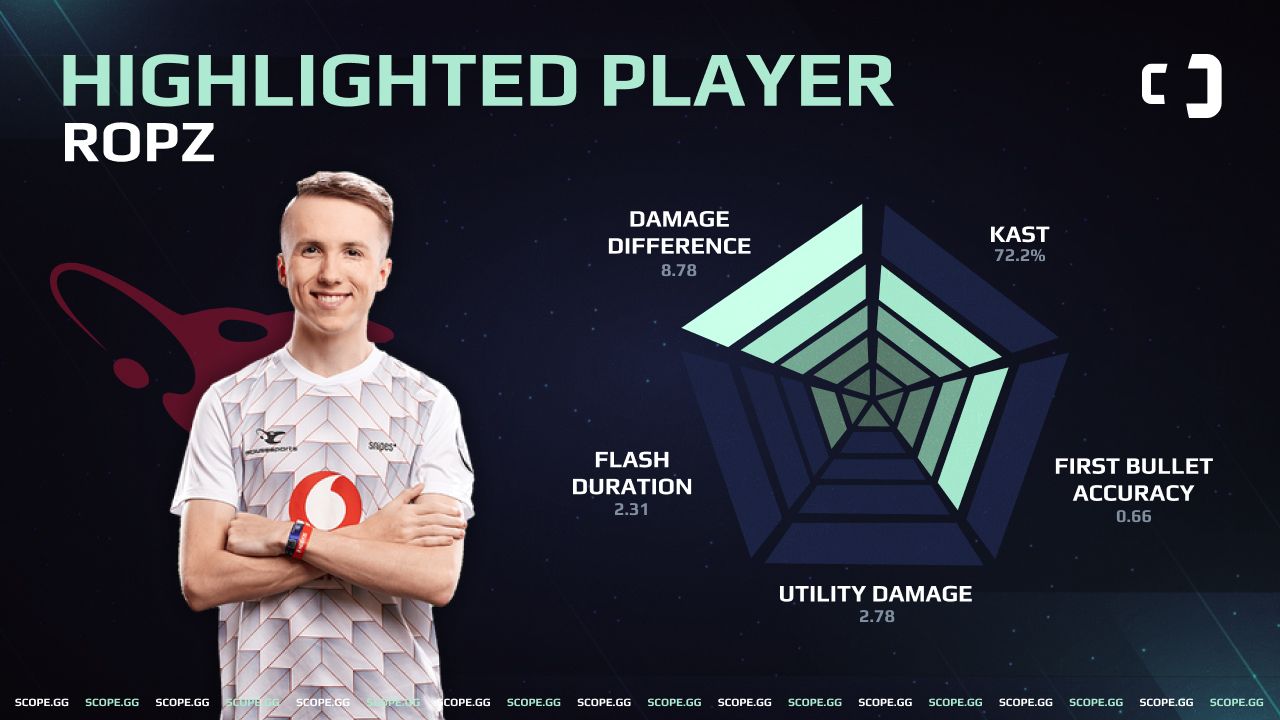 Unlike NiKo, who had a balanced top-level performance across all the stats, Ropz has set a focus on pure impact and shooting: damage difference, KAST & first bullet accuracy.
Actually, 66% first bullet accuracy is an awesome value for the rifler!
On the other side: his utility usage could be better... Well, much better. If flash duration is just 6% lower than average, the utility damage is really horrible, it's 37% lower than average.
Fun Stats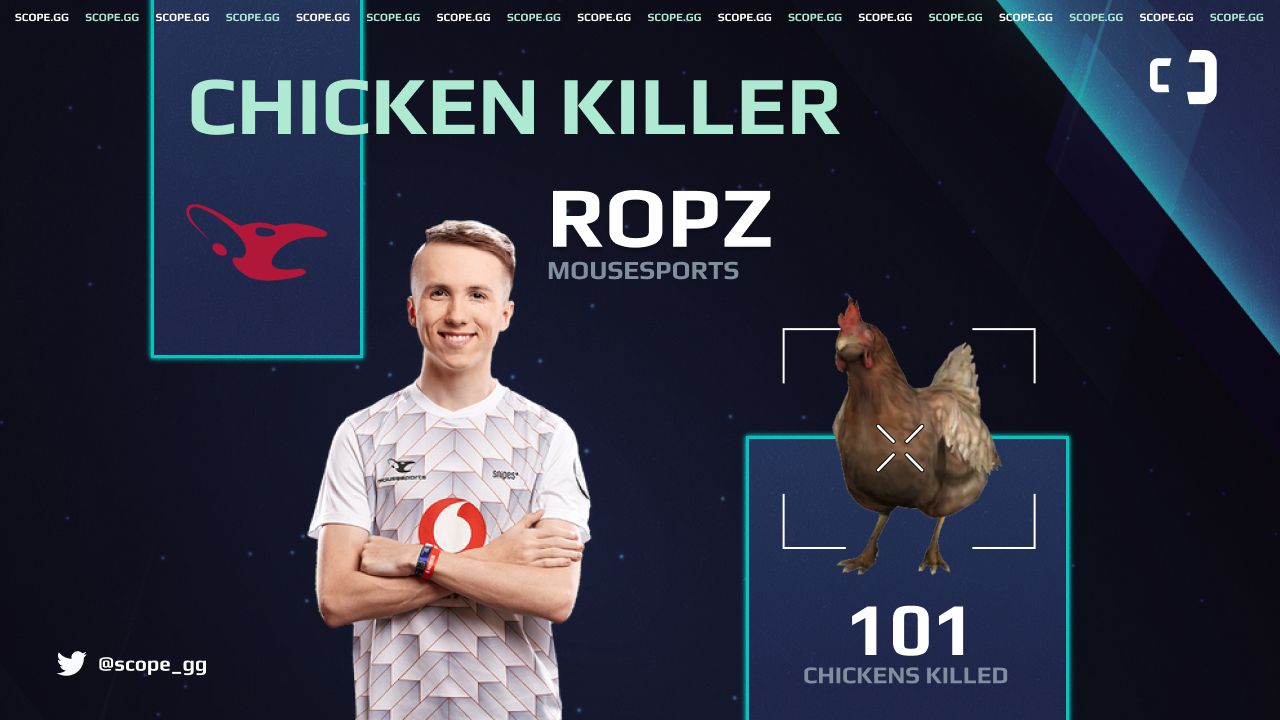 Robin has a reason to hate those annoying birdies, yeah.
Team's Highlights
---
Mousesports need to find balance, need to believe in themselves.
With karrigan who is a great in-game leader, decent supportive player ChrisJ and young guns, mouz surely could have shown much impressive results.
But instead, most of the time they were fighting themselves.
Best teams of 2020
• #10, FaZe Clan
• #8, Vitality
• #7, Heroic
• #6 FURIA
• #5, G2
• #4, BIG
• #3, OG
• #2, Natus Vincere
• #1, Astralis