This is time for your favorite stats.
In total, 392 chickens were killed in IEM Cologne 2021. Abay "Hobbit"Khasenov (19 chicken kills) who overrun Olof "olofmeister" Kajbjer and Robin "ropz" Kool, became #1 in the top.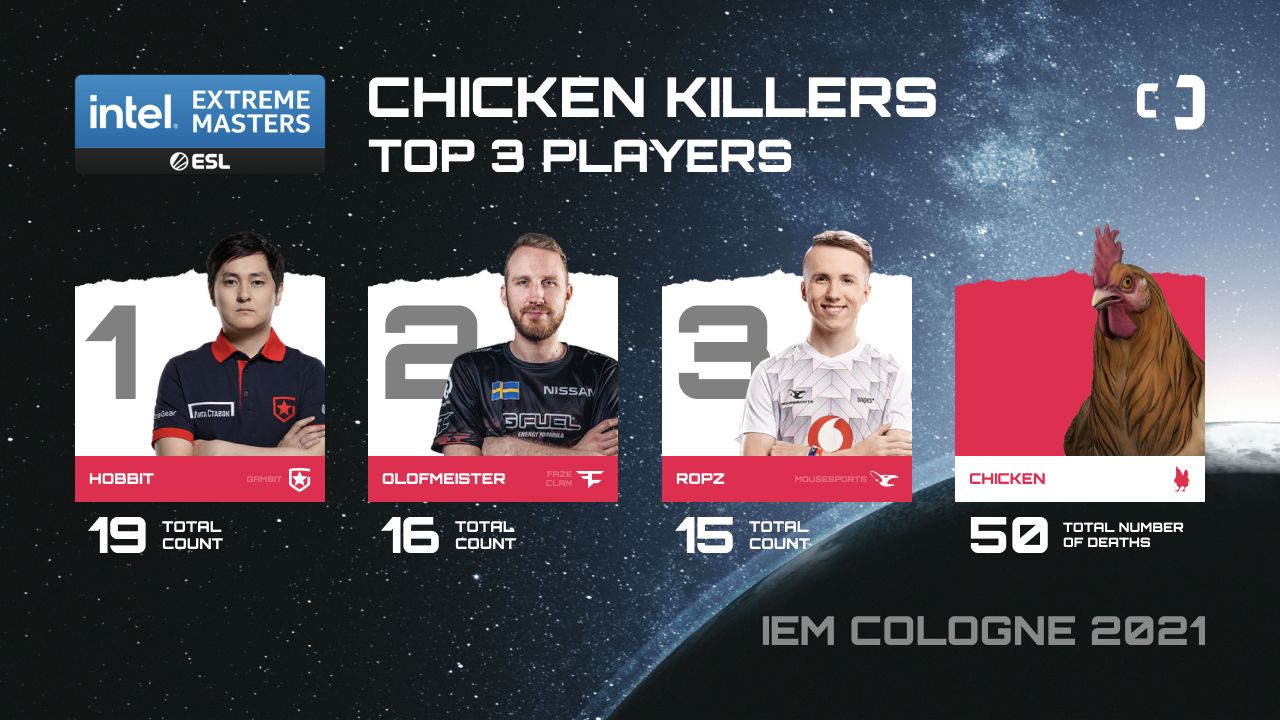 Worthy mentioning: 5 players has 10 or more chicken kills score:
• Sergey "Ax1Le" Rykhtorov, 14
• Nikola "NiKo" Kovač, 12
• Ismailcan "XANTARES" Dörtkardeş, 11
• Hampus "hampus" Poser, 10
• Mareks "YEKINDAR" Gaļinskis, 10

In addition, we compared the average number of chickens killed in one match between matchmaking players and SCOPE.GG users at all ranks. Looks like our users respect chickens and kill them less than other players in matchmaking.
So, in average CS:GO players kill 1-2 chickens during the match.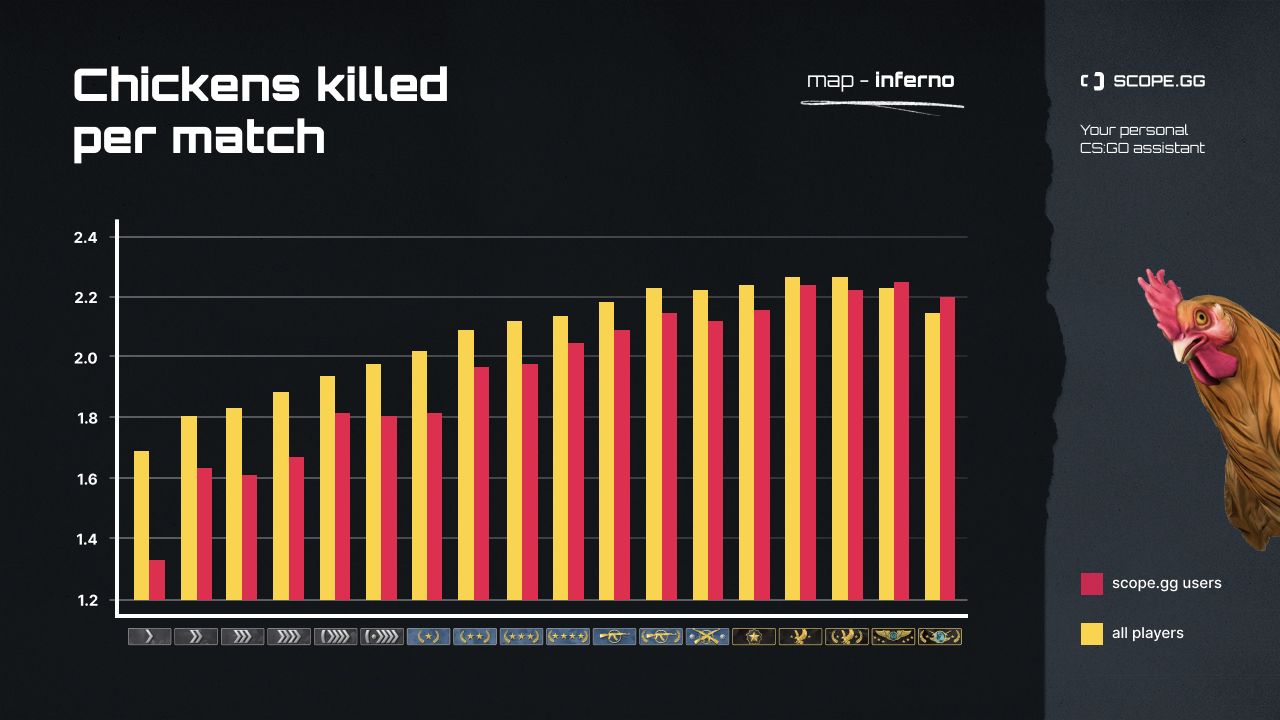 The statistics about the number of chicken killed per match is based on 100k CS:GO demos.