Have you ever played Football Manager?
The amount of free agents and benched players in CS:GO in early 2021 is insane. You could easily make 10 different teams or even more. I took a look at the available players and made 7 full teams that consist of an in-game leader, main AWPer and 3 riflers.
Let's see what I got as a result.
Team 1: Huan Deag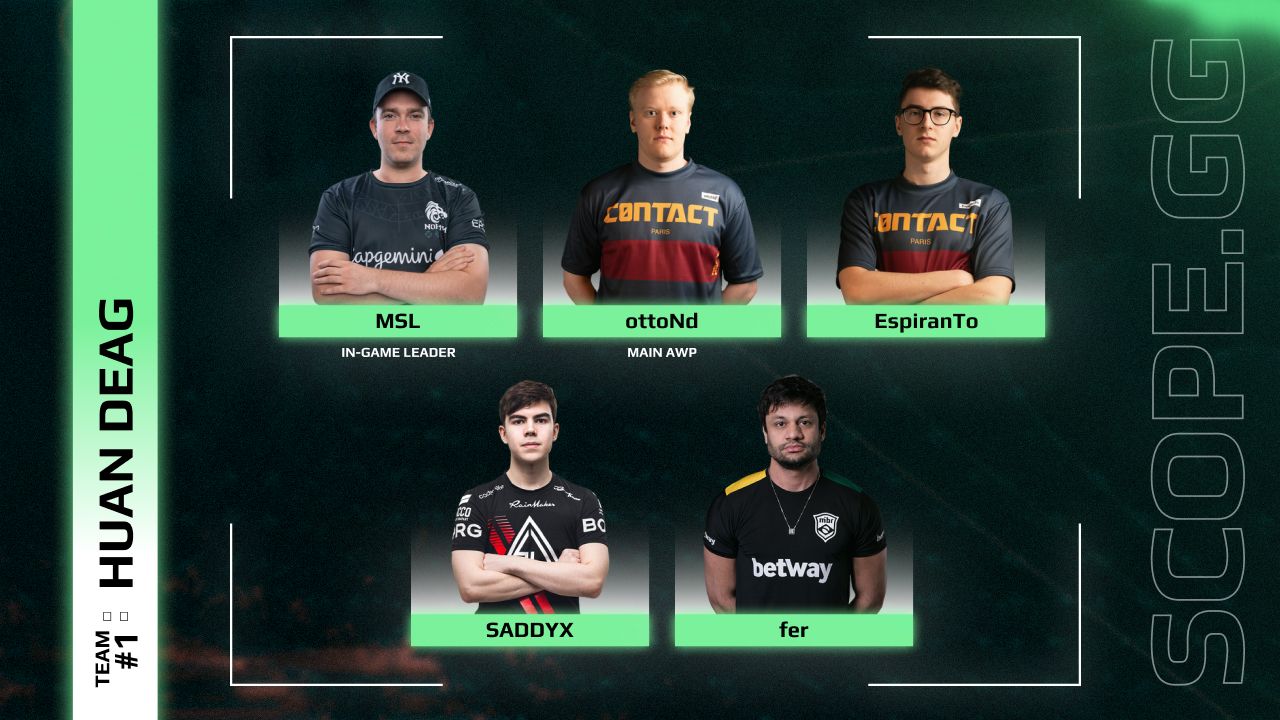 I consider it to be a real banger!
MSL is a charismatic, strict in-game leader, he won't let his team go unwind. Also, Mathias is a quite authoritative player. It's important if we talk about Fernando "fer" Alvarenga, who's going to be the team's star player.
The team's potential is huge! Otto "ottoNd" Sihvo will play the main sniper.
Team 2: Mad Lads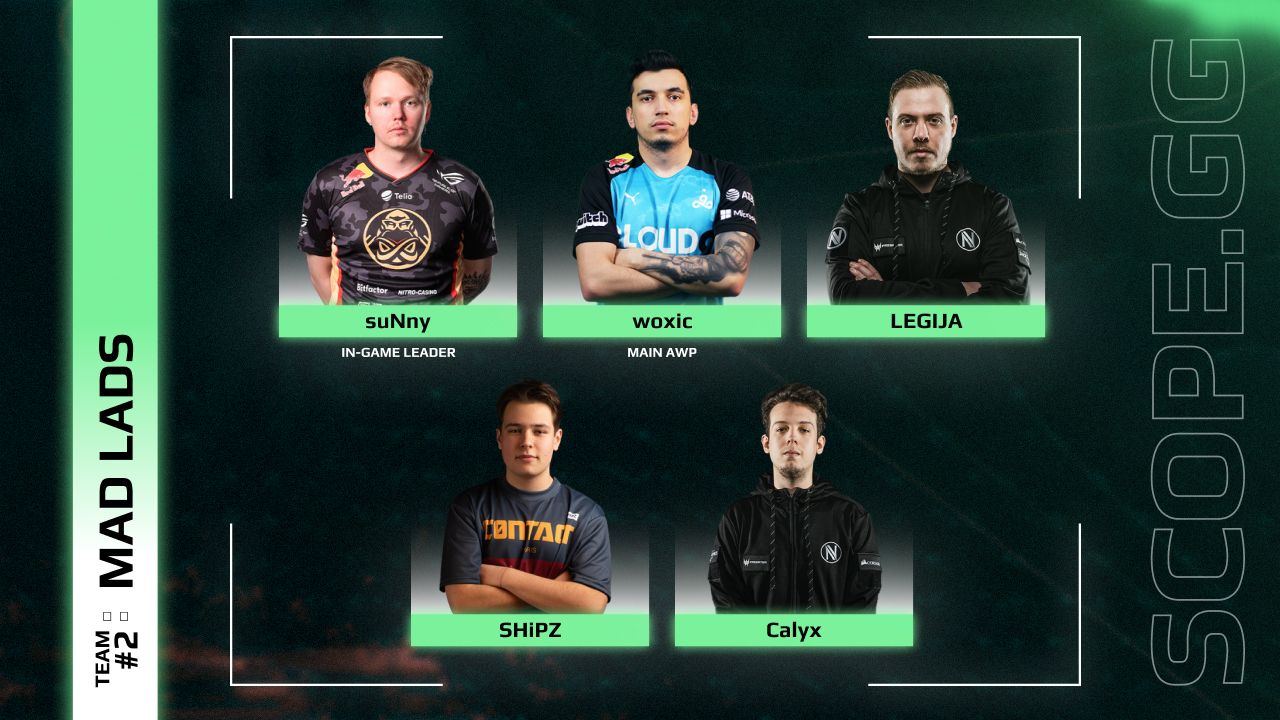 These guys are crazy! Imagine the amount of aggression they could bring together?
Miikka "suNny" Kemppi as the in-game leader and Özgür "woxic" Eker as the main sniper. Nikola "LEGIJA" Ninić is the real mastermind who will help out suNny with calls and outlining the playstyle.
---
Sign up at SCOPE.GG to improve your skill faster and qualitative!
---
Team 3: Unleash The Power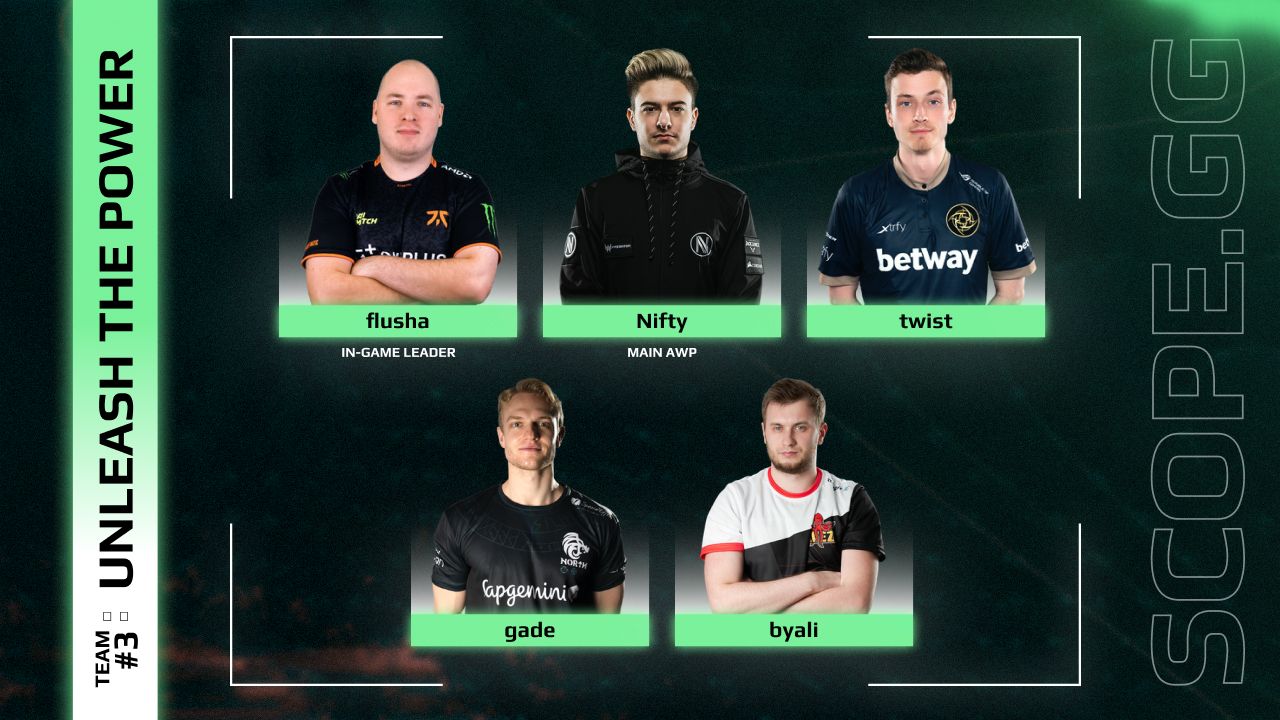 This is the odd one from the first look, but I believe it could work. Those players... In my opinion, if they play together it might be a stable top 20 team.
This team consists of experienced players and no young talents, but that makes Unleash The Power only better. The roster can bring immediate results, and it's a nice option for organizations to sign.
Team 4: Strike Back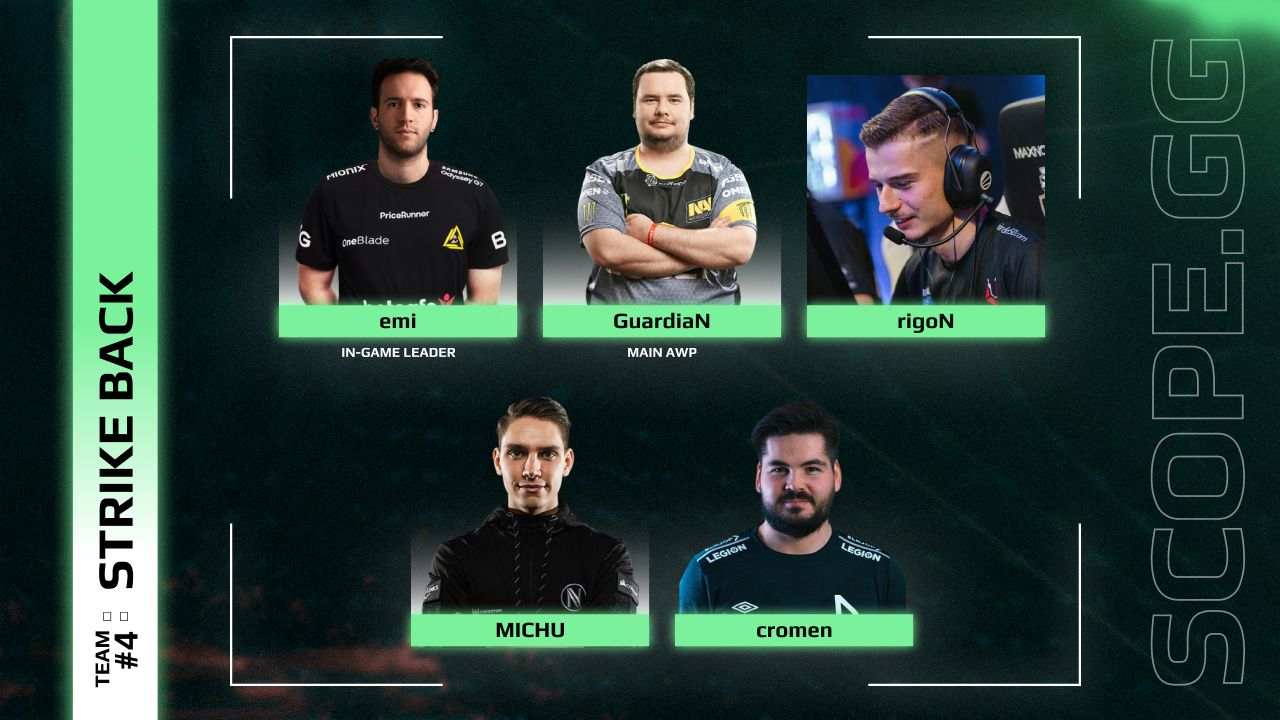 Strike Back is more about smart mid-round plays with a reasonable amount of aggression. Those guys are brainy and flexible enough to succeed.
Rigon "rigoN" Gashi's teammates can also help him improve – in my eyes rigoN is potentially a star player.
Team 5: Vikings
Experienced veterans Richard "Xizt" Landström and Jonas "Lekr0" Olofsson will guide 2 prospects Denis "grux" Gutaj and Kristoffer "kristou" Aamand to unleash their potential.
Jakob "JUGi" Hansen is somewhere in the middle between those two pairs when it comes to both experience and age and looks like a perfect fit as the main sniper.
Xizt will be the in-game leader.
Team 6: Wojak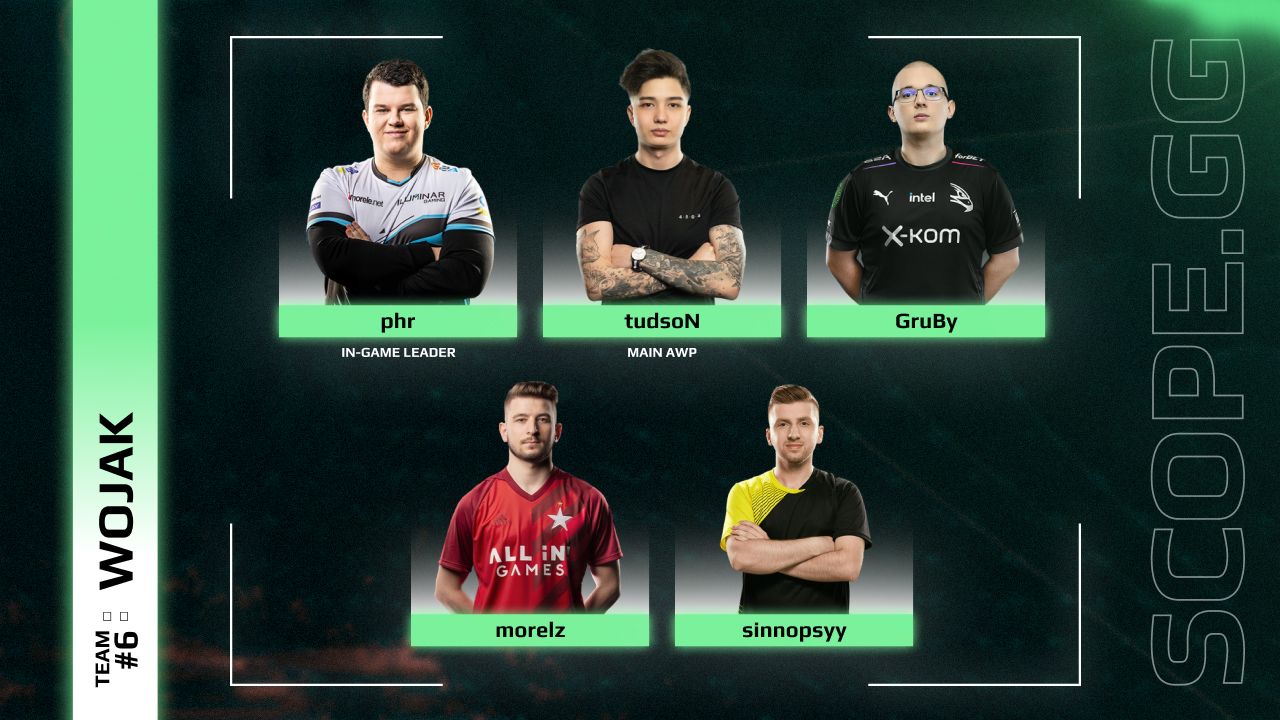 Just a Polish team with Dionis "sinnopsyy" Budeci as an addition.
With the current state of the Polish Counter-Strike scene, Wojak might become the best national team in a short period of time.
Team 7: WATCH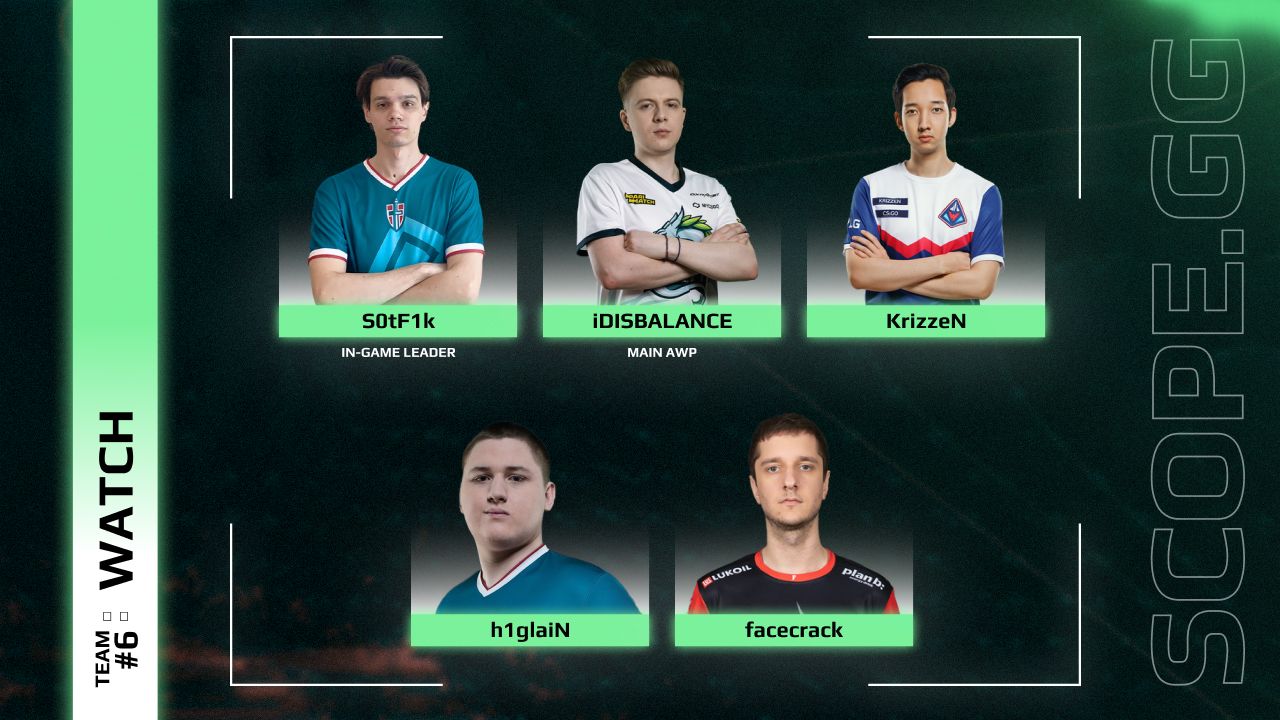 We couldn't miss a chance to build a CIS team, but I'm not familiar with the CIS scene at all (though it sounds strange considering this is my region, right?).
So I asked Gregory "balblna" Oleinick for help. It's his version of the CIS team.
A captain with many years of experience who competed in a large number of big events. With him, iDISBALANCE showed decent results playing for the previous team and, he still has something to surprise the community with for sure.
facecrack and KrizzeN are high-level players who will help the team with their experience.