Your favorite stats are here.
Excluding Complexity, which is the only team that hasn't played Inferno, the only player who hasn't killed a single chicken is Finn "karrigan" Andersen. Congratulations to this merciful man.
Next let's take a look at those who are not as merciful... Here's your top 3 chicken killers of cs_summit7: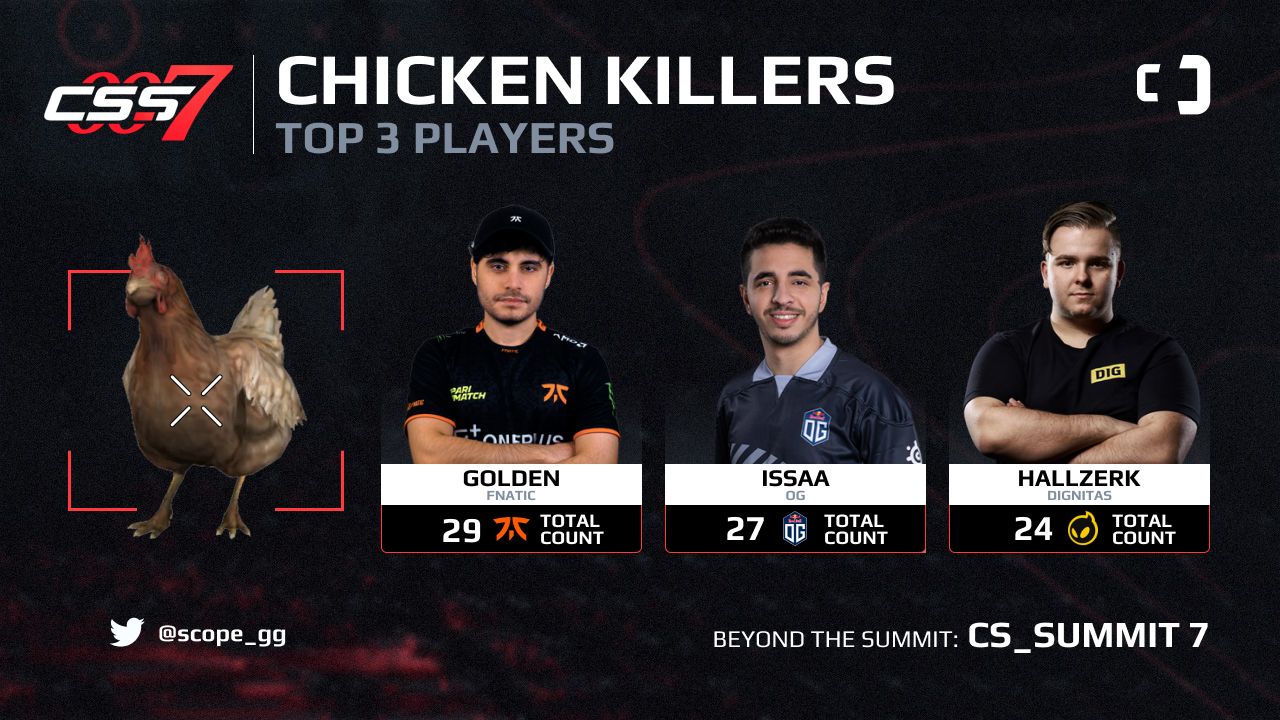 Maikil "Golden" Selim takes the Chicken Slayer MVP award.
---
Sign up at SCOPE.GG to improve your skill faster and qualitative!
---
In total, 410 chickens were killed in cs_summit7, averaging 0.89 chicken kills per round played on Inferno.
Worth mentioning: Robin "ropz" Kool is about to finally forgive chickens after the memorable incident. Robin killed only 2 chickens.
Read more: Everything you need to know about molotov in one article